Some Carolina Hurricanes fans have started to quietly whisper, "What about Bob?" Bob is the Columbus Blue Jackets goaltender Sergei Bobrovsky. Of course, more immediate rumors such as the Toronto Maple Leafs forward William Nylander being courted by the Hurricanes have recently captured the attention of fans and sports media alike. But, in the background of some minds, getting a legitimately elite goalie like Bobrovsky, who will be an unrestricted free-agent (UFA) at the end of the season, is worth thinking about.
Bobrovsky is Elite
Everyone who has followed the NHL over the past few years agrees that Bobrovsky is an elite goaltender. He has won the Vezina Trophy twice – 2013 and 2017. The trophy is an annual award given "to the goalkeeper adjudged to be the best at this position" as voted by the general managers of all NHL clubs. Bobrovsky also has been selected twice to the NHL All-Star game – in 2015 and 2017.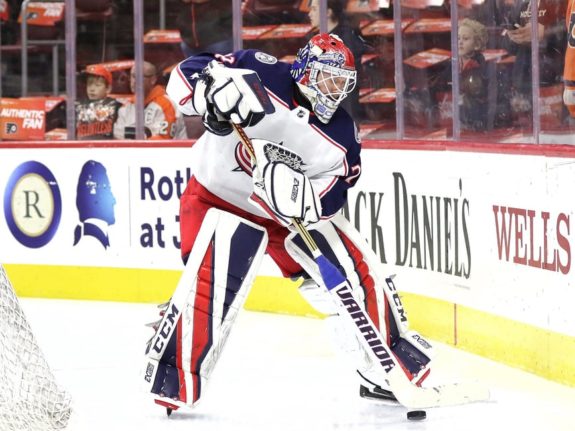 The Blue Jackets' bio on Bobrovsky says, "Bobrovsky was the first goalie in Blue Jackets history to record back-to-back 30-win seasons when he won 32 in 2013-14 and 30 in 2014-15. In 2016-17, he went 41-17-5, setting a Blue Jackets' record for victories, and had seven shutouts." His career goals against average is 2.45 and his career save percentage is .920.
Last January, Steve Gorten wrote in The Columbus Dispatch about Bobrovsky being snubbed for a third All-Star selection. Gorten quoted Blue Jackets head coach John Tortorella as saying about goaltending and Bobrovsky, "It's such a unique position in professional sports. There's so much pressure that goes into that position. And we've got one of the best." (From "Blue Jackets: Bobrovsky's stats stack up with those of All-Stars Holtby, Lundqvist," The Columbus Dispatch – 01/10/18). There is absolutely no argument anywhere against the fact that "Bob" has been one of the very best goaltenders in the NHL for the past several years.
Blue Jackets and Bobrovsky Close but no Cigar Yet
Bobrovsky is in the final year of his contract. He will be an unrestricted free agent after this season. One school of thought is that the Blue Jackets might try to move him via trade before the Feb. 25 trade deadline. But, William Espy wrote at Fansided's Union and Blue on Nov.15 that a Bobrovsky trade might be unlikely. Espy wrote,
A non-contending team won't trade for a goaltender who can leave as a free agent at the end of the season, and nearly every team that will realistically be in playoff contention has at least a competent starting goalie.
Espy's point is well taken and may very well prove to be accurate. He added, "Letting Bobrovsky walk in the offseason would be painful to watch, however, it would be a justifiable situation where the Blue Jackets essentially use him as a rental themselves rather than shipping him to another team for that role." In essence, Espy is saying that folks should not look for a Bobrovsky trade during the season.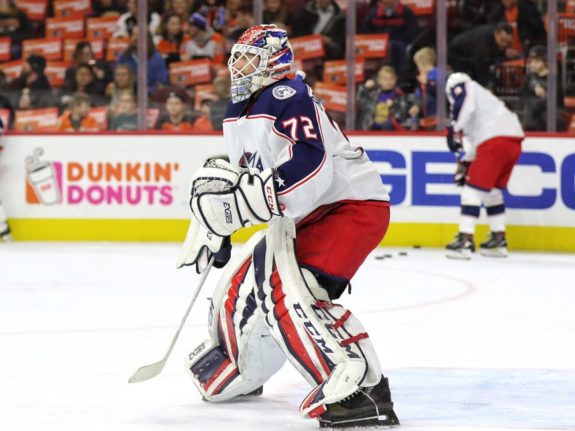 The fact is that the Blue Jackets may halfheartedly try to re-sign Bobrovsky, and then only if he can demonstrate that he is still the elite goaltender they have known. Bobrovsky started the season struggling, and has a history of melting down in the playoffs. Blue Jackets management may go through the motions with him, but many expect him to be gone.
Bobrovsky is said to want elite money, which would translate into more than the four-year $29.7 million deal he signed in 2015. With their young goaltender Elvis Merzlikens turning heads, the Blue Jackets may just let Bobrovsky go, opting to save the $9-10 million per season that he is likely to demand.
On top of that, forward Artemi Panarin is also going to be a free agent at the same time. The Blue Jackets keeping them both is pretty much out of the question.
What About Bob and the Hurricanes?
The Hurricanes need a lockdown goaltender. Their challenges in the crease are well-documented. There is no question that the fans would love to see Bobrovsky in a 'Canes sweater. Having an elite goaltender is something that the Hurricanes arguably have never enjoyed.
But, the same scenarios that Espy wrote about probably apply to the Hurricanes, as well. If they are in the playoffs with either Scott Darling, Petr Mrázek and/or Curtis McElhinney backstopping the team, it is unlikely they would make moves to get a Bobrovsky-like goalie as a rental. They'd probably stay with who got them to the playoffs.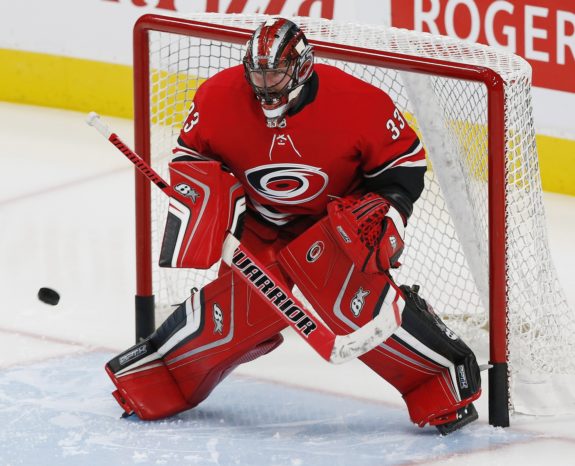 If they are not headed to the playoffs, the Hurricanes are unlikely to trade for him knowing they'd have to sign him in the offseason. Forking over $9-10 million a year is only going to happen if Hurricanes owner Tom Dundon believes strongly that Bobrovsky will add serious value to the team.
Bobrovsky won the Vezina Trophy twice for his amazing regular season play. But, like Marc-Andre Fleury, Bobrovsky has struggled in the playoffs, and other teams are aware of those struggles. Given the choice most teams – including the Hurricanes – would love to have him, but not for the price he is likely to command.
Bobrovsky and More
The kicker in any discussion of Bobrovsky and the Hurricanes must include the fact that there will be goaltenders galore in the free-agency world at season's end. To name a few, Mike Smith of the Calgary Flames, Jimmy Howard of the Detroit Red Wings, Cam Talbot of the Edmonton Oilers and Chad Johnson of the St. Louis Blues are going to be UFAs at season's end. Not the youngest overall group of goalies, but perhaps enough to give Dundon pause in order to take a closer look at them as opposed to pulling the trigger on Bobrovsky in the offseason if given the chance.
The Hurricanes need to be looking for a goaltender that they can rely on to keep them in games. Cam Ward used to be that guy, but he is gone. Hats off to the Hurricanes for a moving video tribute to Ward when he was playing with the Chicago Blackhawks in Raleigh last week.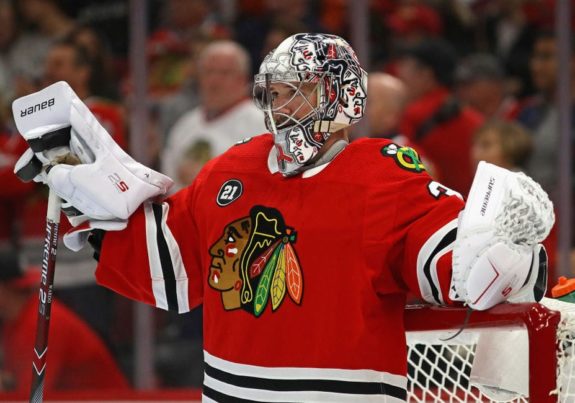 Of course, they also need a top scorer like a Nylander and they need to sign Sebastian Aho. There are several other Hurricanes who are approaching free agency and general manager Don Waddell will have to prioritize with Dundon the areas they want to address first and foremost.
"What About Bob?" was a great movie with Bill Murray. The cinematic drama that will be the Hurricanes decisions on who to go after to help build their team will be equally compelling. Bobrovsky would be a sweet addition if the Hurricanes could get him at a reasonable price. That's a script that ultimately Dundon will write if he decides to try and get him.
Mark lives in the Raleigh, NC area and covers the Carolina Hurricanes.