Colton Orr's hands tell a story. The knuckles on his right hand, his dominant hand, are large and knobby and in stark contrast to his left. They tell the story of nine-years in the NHL, packed with physicality and punches. A career spent proving himself to naysayers that he belonged among the best the game had ever seen.
During his time with the Boston Bruins, New York Rangers, and Toronto Maple Leafs, Orr was considered one of the top enforcers in the league. According to hockeyfights.com, in 477 career games, he dropped the gloves 119 times. That's equal to one fight in every four games when he was giving and taking punches with some of the best enforcers the game had ever seen – Brian McGrattan, George Parros, Georges Laraque, Donald Brashear and Eric Goddard just to name a few.
"I enjoyed getting the fans going," noted Orr. "I enjoyed looking after my teammates. It was something I took pride in doing … [and] something that I prided myself on was trying to make more room so [the superstars] could play their game if I was able to do my job."
But after hanging up his skates in 2016 Orr is the one looking for protection. All those years of training, all the preparation and time spent developing his game and doing his best to improve his skills, never prepared him for what came next – a career in media.
"It's funny because I can get up in front of 20,000 people and drop my gloves, and I think that was less nerve-wracking then maybe me getting in front of the camera for the first time," he said with a grin.
Related: Honouring Colton Orr
An Unexpected Turn
Orr never expected to become a hockey player when he grew up. He wanted to be a pilot. He played ball hockey – as a goalie – with the neighborhood kids in the streets of Winnipeg, Manitoba and cheered on the Jets. Orr had zero desire to play ice hockey. But his father suited him up at the age of 11 in Cooperalls, threw the novice skater into an outdoor ice hockey game and the rest is history.
"It was very quick," Orr reminisced. "I went from house league to the top double-A Winnipeg league the next year … Coach saw something in me and liked the way I could hit and play physical…At 12 I was the guy they would ask to go and make bodychecks and take care of things when the game wasn't going well.
"I never considered myself a great skater, but I could get moving, I could get the hits … to be able to keep up with the other kids [after starting so late] was very surprising for me. And to be drafted to the Western Hockey League three years later at 14 was a pretty quick progression from just starting hockey."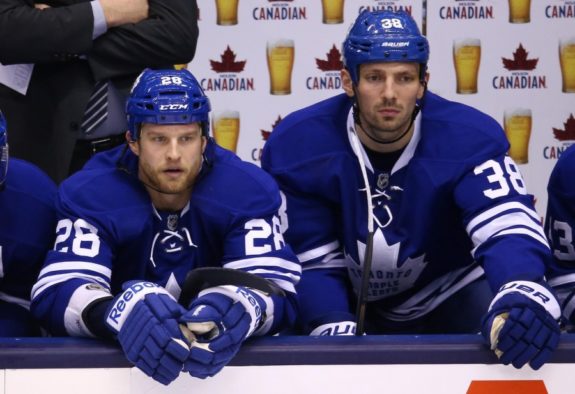 It was at that young age that Orr got into his first fight.
"I grabbed a kid when I was 14 and got his helmet off, threw the glove off and I beat him pretty bad and was cheered for it," he said. "You were like a Canadian kid [and thinking] this is great. Looking back you're like if I saw a 14-year-old kid fighting right now – I'm coaching 14-year-olds – I would never send a kid to go fight."
Today as a bantam coach in Connecticut, Orr wouldn't send a youth hockey player to fight and he doesn't want his young son to follow in his footsteps either.
"For me, I look at it as I'm happy that I made it and got to play and that's what it took for me to get there," Orr reflected.
"[But] now that I have a son I would never want him to do that … I wouldn't want to see him have to play that kind of role.
"So I don't regret playing and playing the way I did but … it was tough, it was a tough role. It was a hard life. It wasn't something that was I think easy. It wasn't all like glamorous playing in the NHL, here. It was always something that was a tough role to play."
Related: Connor Brown Shattering Long Shot Status with Leafs
Colton Orr – Ice Guardian
As with other enforcers, Orr used the skill developed at a young age to build an NHL career, despite going undrafted.
"Being undrafted you really had to prove yourself," disclosed Orr who notched 12 goals in his nine seasons. "You really had to show them something. So for me and my career, I was never done trying to prove that I should be there. I was always trying to make a point that, hey I made it … I always worked on trying to become a better player, trying to be more than a fighter, especially in New York with Tom Renney. I was always trying to be a better skater. I was always trying to be more than an enforcer."
Orr prided himself on not only being an enforcer, but a physical player whose job was to forecheck, throw big hits and hopefully create momentum, or change momentum, for his team.
"It's a tough balance [between] being able to prepare to play a hockey game and also maybe having to get into a fistfight," he added. "That was always a tough balance … and if you get labeled an enforcer, sometimes you can't get that off your being labeled a tough guy. Even if you work as much as you want and become a better player, but if you're labeled like that they might always say well he's still an enforcer maybe we shouldn't carry that."
Moving On 
Now, just over a year removed from his playing days, Orr is having to prove himself once again. This time it's as a youth hockey coach, an ambassador for the New York Rangers and as a member of the media.
Great to be back @TheGarden hanging out pre game talking some @NYRangers w/ @KevinWeekes @AnsonCarterLA @langerbrettdrew #nhl #LGR pic.twitter.com/bLv1lgDIBe

— Colton Orr (@EnforceOrr) October 5, 2017
"For me being in media was the last thing I expected doing because…whenever anyone interviewed me back in the day you would get three-word answers from me just because I was always … reserved because I thought if you said too much you'd give the other team fuel and all that … and you never wanted to give the media too much," Orr said with a smile.
Today he spends his time similar to how he spent it in the NHL – studying players, watching games, doing research. But he also now watches himself on TV and is his toughest critic.
"I still try to relate it to my playing days and just the hard work that I had to put into hockey, I have to put in now," noted Orr who makes appearances on SNY in New York, TSN Radio and Sirius XM Radio. "For me, I'm not a guy that just went on camera and is going to be the best at it. But it's something that I know I can work at and get better, and I feel like I've gotten better.
Even just sitting here and talking, you get that confidence of being able to just share more and relive some of the experiences I've been through. It's something I do want to share. I've gone through so much in my career that I think it's valuable to the game and for me talk about and just being involved and having that platform is fun, it's exciting."
Center Him Up
Back during his playing days, Orr liked to have the nerves flowing and some anxiety before a game. He used these as fuel to propel him and now uses them in his new line of work.
"It brings that excitement for me," he pointed out. "Getting in front of that camera brings that nerves, that nervous feeling for me and knowing you have to prepare … So now I'm on the other side and I'm calling guys and [saying], 'Hey I'm going to be on NHL XM Radio. I got a couple of questions for you.'
It's hard to get guys to talk sometimes when you're in the media because they're going to give you the generic answers of, "Yeah we're gonna work hard." You're trying to do your best to get more out of them and it's a tough job and what I've liked about it."
Colton Orr is a big believer in making sure you're enjoying what you're doing. To him, enjoying it makes you want to put in the work to hone one's craft. He passes down this philosophy to the kids he coaches, to the Ranger fans he meets at alumni events and to the viewers or listeners at home. But he knows while he's having a blast he still has a lot of work to do.
"I'm just going to continue and proving myself like I did in hockey," said Orr with a smile. "I think my goal is to show people that I can do [it]. I think that's what's drives me, and it's always driven me, was to prove to people that I can do this. People look at me and [think] well, how's he going to do that – I couldn't interview that guy and I wouldn't get anything from him. So, [I'm just going to] continue to prove people wrong and show them that I can put in the work to be able to do this is what drives me. I continue to work on that."