London Knights fans are known to be exploding with passion and loyalty for their team and it's hard to blame them. With 17 consecutive seasons making it to the playoffs and potentially another one on the horizon, Knights fans expect greatness.
So what's been the secret to success? While the London Knights organization has been blessed with alumni like Corey Perry, Patrick Kane, John Tavares, Max Domi, and Mitch Marner — they're just that, alumni. Players come and go, but one individual has remained in London for 17 seasons and that's head coach Dale Hunter.
Hunter was the fastest coach in OHL history to get to 500 wins, 600 wins, and now 700 wins in the OHL. He's one of six OHL coaches to have over 1000 games coached and now sits third all-time in wins from behind the bench. He trails Brian Kilrea who is well ahead of the pack with 1,193 wins and Bert Templeton who sits at 907 wins.
But the quick and efficient number of wins shouldn't come as a surprise if you've seen the dynasty organization that's been created in London. Under coach Hunter, the Knights have eight Midwest division titles, four Western Conference championships, and four J. Ross Robertson Cups (OHL Championships).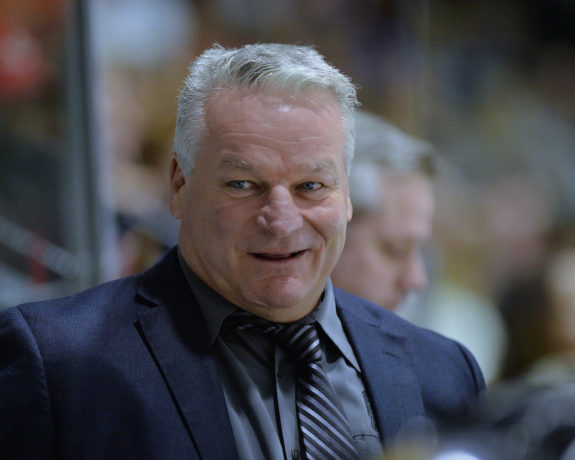 He's been named the Matt Leydon OHL Coach of the Year three times, while also taking home six Hamilton Spectator Trophies which is awarded to the team with the most points in the regular season. Nine times he's coached the Knights to 100-plus point seasons (not including the 99 points they got last year).
It almost seems fake, but the London Knights have been to the Memorial Cup four times since 2012. Hunter has taken home two Memorial Cup Championships during his time behind the bench, the first coming in 2004 and the last coming in 2015.
Hard Work Is the Secret Ingredient
It's a mythology to think that just because the team brings in top tier talent every year that anybody could coach them. It seems that he works harder than anyone to try to get the best out of his players no matter what their skill set is.
In an interview with the London Free Press, Vice President of the London Knights and Assistant General Manager for the Toronto Maple Leafs, Mark Hunter chimed in about his older brother saying, "He hates to lose and pushes himself to get his team better. It just doesn't happen. You have to put the time into working with these young men and find ways to make them successful."
And that's just it. His ability to adapt to player's needs seems to be the secret to longevity and what sets him apart from other coaches.  Mark continues, "He knows how to adapt during a game, he knows who's playing well and who isn't. That's what good coaches do. They allow players to spread their wings and let them be who they are."
Dale was at the helm in 2004-05 when debatably the best OHL team ever graced the ice at the then-named John Labatt Centre (now Budweiser Gardens), every Friday night. That year, the London Knights had a record of 59-7-2 and they rode an incredible 31 game winning streak which was unprecedented. The team, consisting of Corey Perry, Marc Methot, Brandon Prust, Dave Bolland, and Dany Syvret, set OHL records for single-season winning percentage, wins, points, and fewest losses.
The Hunters – It's a Family Affair
Dale and Mark have co-ownership of the organization along with current Director of Player Personnel for the Columbus Blue Jackets, Basil McRae. The organization is run like a family, and the second you step into Budweiser Gardens, you feel like you're in the Hunters' home.
Apart from coaching the Knights, he also coached the Washington Capitals to a playoff run during the 2011/12 season — which was the only season he wasn't behind the bench for London. Along with that, he's briefly touched the international hockey scene by coaching Team Canada U-18 team to a 2013 Ivan Hlinka gold medal.
On Saturday, December 2, 2017, Dale Hunter became just the third head coach in OHL history to win 700 games. Hear his story. pic.twitter.com/TrA4YuKdt7

— London Knights (@LondonKnights) December 5, 2017
At this point, there seems to be no end in sight for Dale Hunter, who, at age 57, looks to have at least another thousand games in him. With Kilrea and Templeton no longer coaching, it seems like it won't be long until the OHL crowns a new coaching king.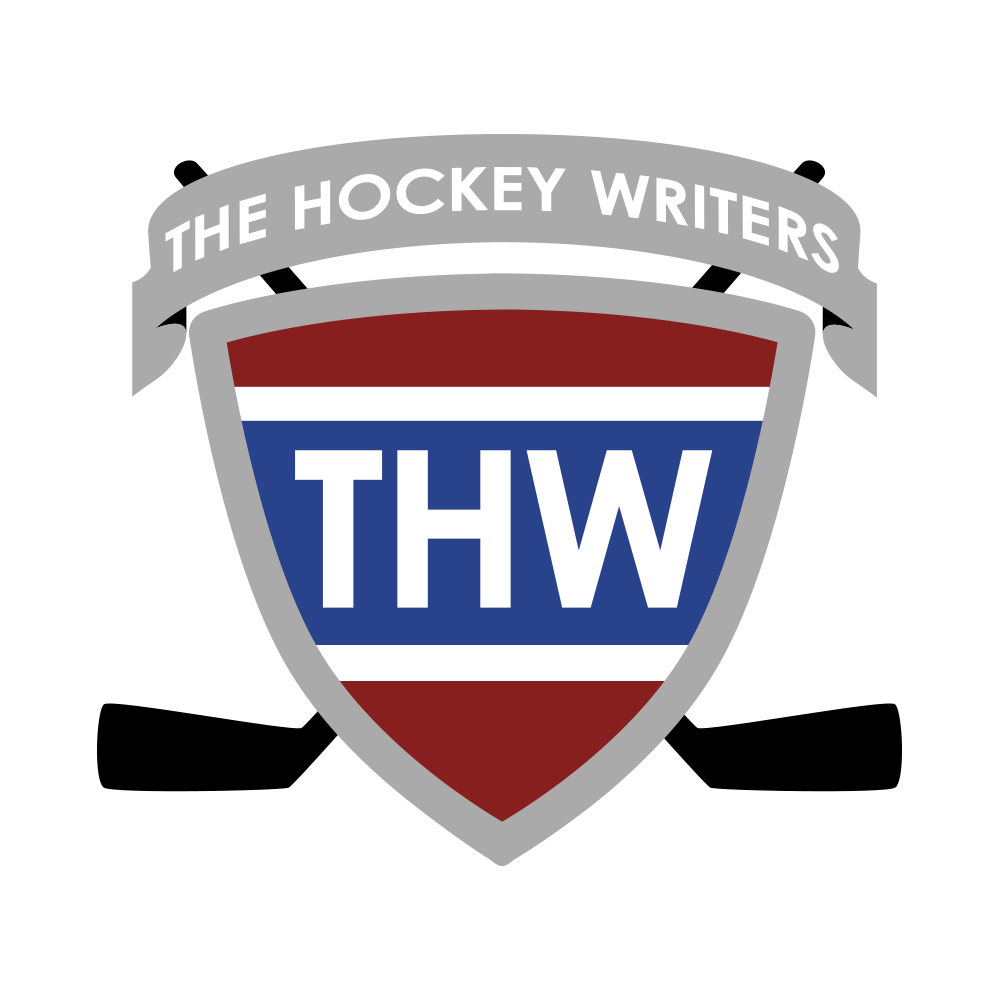 The Hockey Writers is:
1) A top-tier hockey media company delivering a top-notch, in-depth look at the NHL
2) A collective of some of the best hockey writers anywhere
3) A multimedia provider with daily podcasts and YouTube shows
4) Well-respected and widely-cited NHL prospect and draft resource