Ever since Mike Babcock joined the Toronto Maple Leafs' organization as its head coach, a good penalty kill has become a staple of his time with the Leafs. Back in the 2015-16 season, the Leafs finished 13th in the NHL in penalty kill percentages despite finishing dead last in the league standings overall.
Then, last season the Leafs improved on both fronts by moving up to 10th in the league in penalty kill percentages and made the playoffs for the first time since the 2012-13 season.
This year is no different. The Leafs sit second in the Atlantic Division and seventh overall in the NHL and once again sit 10th in the league in penalty kill. But when you look into it, there is a difference, the Leafs are overworking their defenseman on the penalty kill and that's a problem.
The Overworked Defenseman
One of the Leafs surprising additions during the offseason was defenseman Ron Hainsey. Originally it seemed like he was brought in as a Matt Hunwick replacement, meant to play bottom pair minutes, but quickly became a top pairing shutdown defenseman for the Leafs who also allowed Morgan Rielly step up his game.
Despite all of that, Hainsey's biggest upside has been his contribution to the Leafs penalty kill. This is where the problem comes in as Babcock only plays Hainsey and Nikita Zaitsev on defense for the penalty kill.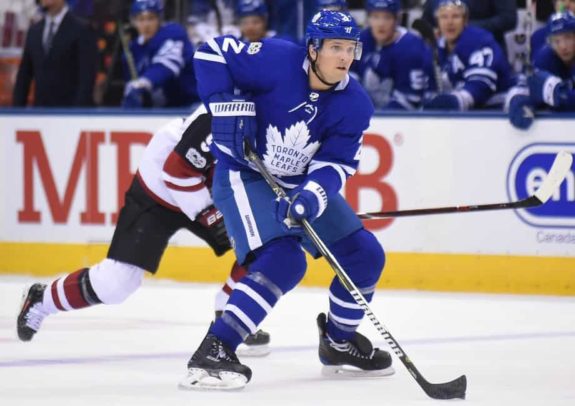 At forward, Babcock uses a combination of Zach Hyman, Leo Komarov, Connor Brown and Dominic Moore when he's in the lineup. Rielly will only get time on the penalty kill if one of Hainsey or Zaitsev has taken a penalty, otherwise, it's the pair of Hainsey and Zaitsev out for the whole penalty kill.
This is clear when looking at both the shorthanded time on ice as well as the average shorthanded time on ice per game. Hainsey leads the Leafs in shorthanded time with 125:08 minutes or 4:28 minutes per game. The next closest player in ice-time is Zaitsev with 104:14 shorthanded minutes and an average of 3:43 minutes per game. Now compare that to Rielly's shorthanded ice-time of 39:48 minutes and an average of 1:25 minutes per game.
Babcock doesn't play anyone else on defense for the penalty kill unless he has to. And to hammer home just how much Hainsey is played on the penalty kill look no further than comparing him to the rest of the league. Hainsey leads the NHL in shorthanded time with the second most time going to Erik Johnson of the Colorado Avalanche who has 104:34 minutes of shorthanded time, which is only a bit more than Zaitsev.
What This Means for the Leafs
What all those numbers boil down to is that Hainsey, and, by extension, Zaitsev, are overplayed and that's a risky thing for the Leafs.
Babcock's attitude towards special teams is apparent in looking at ice-time, one group of players just plays on the power play and another group just plays on the penalty kill. It's strange that a team that can roll all their lines because of their depth can't have a second defensive pairing on the penalty kill.
Now, with how well Hainsey and Zaitsev have played on the penalty kill it's easy to argue that they are both too good not to play for the entire penalty kill. There are two problems with that. The first being what if one of Hainsey or Zaitsev gets injured for a long stretch? Who would fill in and would they play an average of four minutes per game of shorthanded ice-time?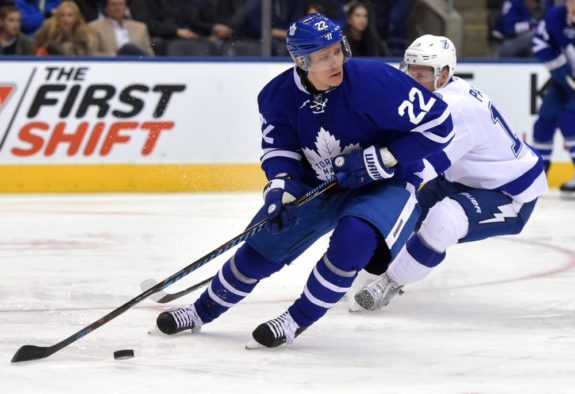 The second being what happens if the Leafs need to kill off a five-minute penalty or even two overlapping penalties? Will Hainsey and Zaitsev stay out the entire time?
When it comes down to it, are Hainsey and Zaitsev playing at half-speed because they are tired from staying on the ice so long better than any other defenseman on the team that's rested? Babcock seems to think so, at least from how he leaves that pair on the ice. That may seem like a compliment to that pair, but really it's more indicative of Babcock's lack of trust in the rest of the defense to play shorthanded.
The Leafs need to start playing another pair of defensemen on the penalty kill to give Hainsey a break and to have played some time shorthanded so that they are able to seamlessly fill in if Hainsey or Zaitsev get injured. And if Babcock doesn't trust any of them, then it means the Leafs need some new defensemen.