Now that the beloved Detroit Red Wings are out of the playoffs, fans in Detroit and across the world still have three rounds of playoff hockey to watch and no horse in the race—unless you're rooting for Nyquist to win the Kentucky Derby this weekend.
So who do you cheer for?
You cheer for Red Wings success. How? By rooting for past Red Wings in their current roles. Their success helps affirm Detroit's place as one of the most dominant franchises in all of sports. Apart from the whole cheating thing, Detroit needs to become the New England Patriots of the NHL—a position that is currently vacant. They need to become the model franchise in all aspects.
Let's break down each second round matchup and determine who to root for: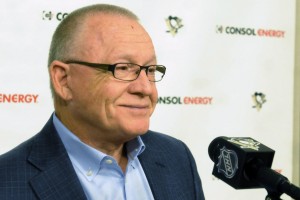 Washington Capitals vs. Pittsburgh Penguins
Despite Alexander Ovechkin's slow start (by his standards), the Presidents' Trophy-winning Washington Capitals pounded the Philadelphia Flyers in the first round. They did so without a single Red Wing on their roster, coaching staff, or in the front office.
Pittsburgh, on the other hand, is headed up by general manager Jim Rutherford, who tended the Detroit net from 1973-1981. Despite playing on some bad teams, Rutherford sits in 10th place among Red Wings goaltenders for wins. And if you're a Grand Rapids Griffins fan too, former Griffin Kevin Porter plays with the team as well.
Verdict: Root for Pittsburgh.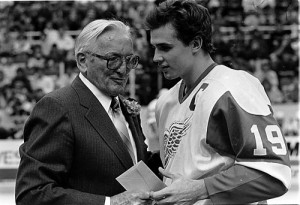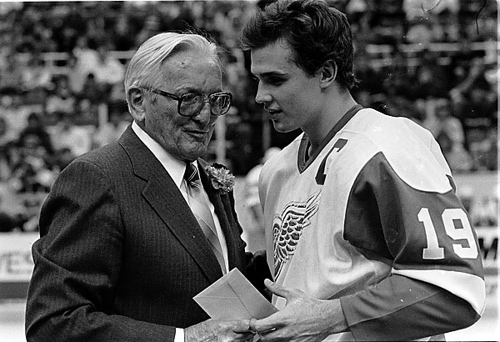 Tampa Bay Lightning vs. New York Islanders
You're now forced to cheer for another team to win (or not lose) the Stanley Cup because of the Tampa bay Lightning. But, rooting for them wouldn't be so bad. First, Steve Yzerman-the most iconic player in Red Wings history—is the architect of the Lightning as general manager. Back in 2013, Yzerman signed former Red Wing Valtteri Filppula to be a veteran presence on a young Lightning team. Additionally, Yzerman hired former linemate Steve Thomas as an assistant coach under Jon Cooper. And finally, Tampa Bay's front office includes three former Red Wings: Stacy Roest (Director of Player Development), Jamie Pushor (Professional Scout), and Pat Verbeek (Assistant General Manager).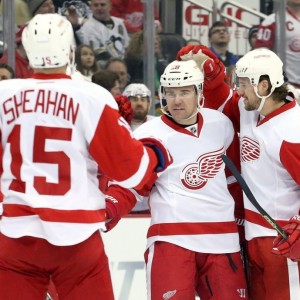 On the flip side, the Islanders only have two former Red Wings in their organization. Former draft pick Alan Quine never signed with the Red Wings, but did with the Islanders and is now playing on the top line with John Tavares and Kyle Okposo. On defense, Marek Zidlicky is anchoring the third pairing.
Verdict: Root for Steve Yzerman.
Nashville Predators vs. San Jose Sharks
Out west, San Jose rolled over Los Angeles and now faces the Nashville Predators in the second round. There are not many Red Wings ties in this series, but there are still a few to discuss.
San Jose's only tie to the Red Wings comes in assistant coach Bob Boughner. The former NHL defenseman never played for the Red Wings, but was Detroit's second round pick in the famed 1989 draft class—the same draft that produced Nicklas Lidstrom, Sergei Fedorov, Vladimir Konstantinov, and Dallas Drake.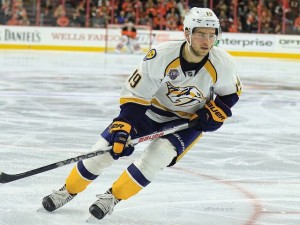 On Nashville's side, who could forget the blockbuster David Legwand deal? Former Detroit prospect Calle Jarnkrok, who was sent to Nashville along with Patrick Eaves and a draft pick, now plays left wing on the top line for Nashville.
Additionally, former Red Wings and Soviet defector Vaclav Nedomansky is a scout for the Predators. Born in World War II-era Czechoslovakia, Nedomansky would go on to play five seasons with Detroit and record 247 points in that span.
Verdict: Cheer for Nashville.
St. Louis Blues vs. Dallas Stars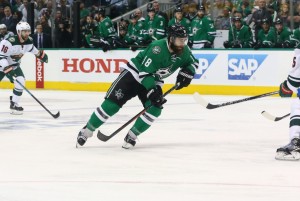 In this Central Division matchup, both teams have a considerable amount of former Red Wings in their respective organizations. Dallas currently has the aforementioned Eaves and former Red Wings prospect Mattias Janmark in the lineup (though Eaves has been banged up lately). In the AHL, Mattias Backman patrols the blue line for the Texas Stars.
All three of those players would not be in the organization if it weren't for former Red Wings Assistant General Manager and player Jim Nill. After years as Ken Holland's right-hand man in Detroit, Nill was offered Dallas' GM position and has flourished in his new role.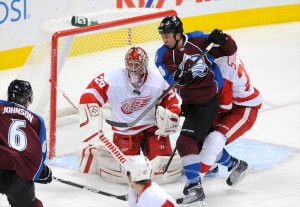 In St. Louis, the active roster does not have any Red Wings ties, but former prospect Richard Nedomlel is on their minor league payroll. As for their front office payroll, former Red Wings Brett Hull, Tim Taylor, Ty Conklin, and Jesse Wallin hold hockey operations positions with the Blues.
Verdict: Toss up, but go with Dallas because of their recent ties.
Final Word
Today, the Red Wings do not really have any true rivalries, so biases against any of these teams are outdated. And seeing success from Nill and Yzerman shows that the Red Wings' braintrust also develops key management personnel in addition to developing great players.
Hopefully the Red Wings will be part of the second round next season.
So pick a temporary favorite and enjoy the best hockey of the season. Nothing is as intense as a close playoff hockey game featuring two skilled teams.
Whose bandwagon are you jumping on? Comment below or tweet at me: @PolakWolak
Related: The Grind Line: What Should the Red Wings Do With Darren Helm?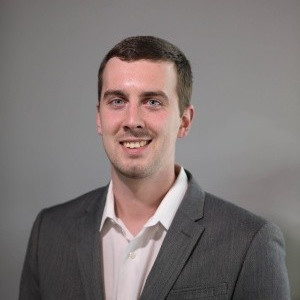 Tony Wolak is based in the Washington D.C. area and covers the Detroit Red Wings for THW. As a former junior and college hockey player, Tony has a unique perspective on Red Wings topics.