On the brink of elimination, the New Jersey Devils will have to fight for their playoff lives Saturday afternoon when they take on the Tampa Bay Lightning in Tampa. The Devils have shown the ability to overcome adversity throughout the season, but this will be their most difficult challenge yet. Here's what they'll need to do to force a Game 6 on Monday night. 
Devils' Power Play Has to Show Up
The area of most concern for the Devils has been their power play, which has struggled in the postseason. They're 3-for-18 for the series and have not been able to take advantage of a Lightning penalty kill that finished the regular season ranked 28th in the NHL. 
A big reason for the Devils' lack of scoring on the power play has been their shot generation. In their two home games, they managed just 16 shots on goal in 11 tries at 5-on-4 (with emphasis on 5-on-4). They were at their worst in Game 4, where they only had five shots on goal in five opportunities at 5-on-4. With the Lightning having a clear upper hand at 5-on-5, the Devils need to take advantage of their power plays. It's not the sole reason they're facing a 3-1 deficit, but it likely cost them a win in a pivotal Game 4.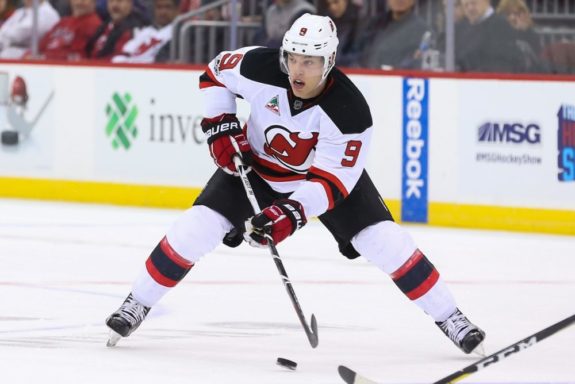 The Devils do have the proper personnel to get their power play heading in the right direction, especially with Marcus Johansson returning to the fold. That said, his skill — or anyone else's for that matter — won't make a difference if the Devils aren't able to get shots on goal on their power play. That'll be a key factor for them having any success in Game 5. 
Schneider Gives Devils a Chance
Given how the second half of the season went for Cory Schneider, I wouldn't have expected him to be a factor for the Devils in the postseason. After appearing in relief of Keith Kinkaid in Game 2, Schneider has been one of the Devils' best players, posting a .951 save percentage (SV%) in 143 minutes of ice time. 
Even in defeat, Schneider was sharp on Wednesday evening, stopping 34 of 36 shots he faced. "He's awesome," Ben Lovejoy told Sean Farrell of NorthJersey.com. "He's so good. He made the big saves, he made the easy saves, he controlled rebounds. He's a pleasure to play in front of as a defenseman. He's a guy you want to battle as hard as you possibly can for because he's so awesome."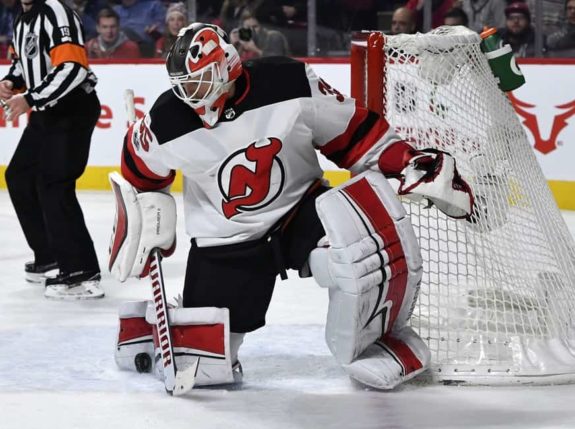 With the Devils needing a win to stay alive, Schneider will have to continue being awesome. They've struggled on the road in this series, having given up 10 goals on 57 shots. Part of that is due to some sloppy play on defense, as well as having a hard time killing off the Lightning's power play. The Devils showed improvement in that regard in Game 4, as they were 5-for-5 on the penalty kill, with Schneider stopping all eight shots he faced down a man. 
If the Devils can get that type of performance from Schneider in Game 5, they'll at least have a shot of extending their postseason run. Through three games played, he's shown that he's still capable of playing at a high level. They'll need nothing less than that from him when the puck drops Saturday afternoon. 
Related: Devils Pushed to Brink of Elimination
If Vatanen's Out, Who Steps Up?
After being on the wrong end of a devastating hit from Nikita Kucherov, Sami Vatanen is day-to-day with an upper-body injury. Vatanen was the Devils' most important defenseman down the stretch of the regular season and has played very well in the playoffs. If he's unable to take the ice today, how will the Devils compensate for his loss? 
John Hynes could go to a lineup of 11 forwards and seven defensemen, but given they were burned by that in Game 2, I wouldn't count on it happening again. The most likely scenario is a traditional 12-forward, six-defensemen lineup with Mirco Mueller suiting up. He played in the first two games of the series and was a regular over the final few games of the regular season.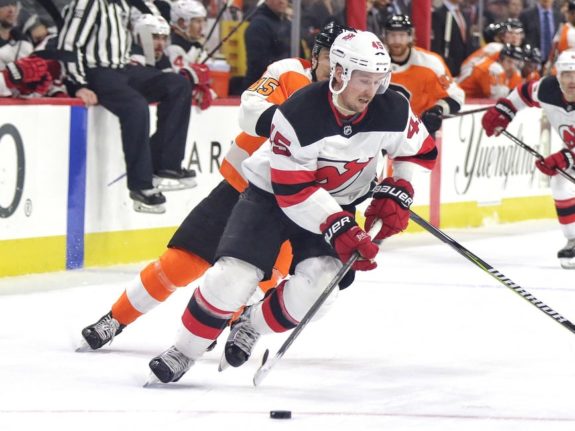 The Devils could also turn to Steven Santini, who has been with the team during the playoffs and played in 36 NHL games this season. However, before being sent down to the minors in January, he struggled mightily—the Devils had a Corsi-for percentage (CF%) of 39.4 percent when he was on the ice. 
One thing Santini could bring is more of a physical presence, which the Devils have struggled with in this series. Whether it's Mueller or Santini that draw in, the Devils defense pairs will need some mixing and matching either way. Without having last change, this could pose some matchup problems, so they'll have to be the sharpest they've been in this series in the defensive zone.
What About the Devils' Secondary Scoring?
What about it? Well, aside from Game 3, the Devils haven't had a ton of secondary scoring this series. As well as Taylor Hall has performed, he's going to have an off night every once in a while. On Wednesday, he had one of those off nights, with just one shot on goal and a secondary assist. 
When he has one of those kinds of games, the Devils will need one of their other lines to pick up the pace. The trio they need it from the most is Johansson, Pavel Zacha, and Patrick Maroon. The good news is that they created five scoring chances at 5-on-5 in Game 4. The bad news is they weren't able to convert on any of those chances. If they turn one or two of those into goals this afternoon, it'll go a long way in helping the Devils bring the series back to New Jersey. 
*    *    *
Advanced stats from Natural Stat Trick