The New Jersey Devils have officially wrapped up their most challenging month of the season. They played 16 games in March earning a record of 8-5-3 and collecting 19 points. The club ended on a high note beating the New York Rangers by a final score of 2-1 in front of the 16,669 fans at Prudential Center on March 30.
"We've always kind of circled (March) as going to be a very difficult month," said veteran Brendan Smith.
Related: Meet the New Devils: Brendan Smith
The month that was included 10 matchups versus teams who are currently in a playoff position including a three-game mini-series versus the Tampa Bay Lightning. Head coach Lindy Ruff proved to be a man of his word when he said he would use rest as a weapon as the team had scattered practices throughout March.
After a recent practice, I asked Smith's thoughts on the team's recent play and what needs to be focused on as the regular season winds down.
Concerns Versus Areas of Improvement
Ahead of the Devils' game versus the Rangers, I asked Smith if he was happy with his club's last handful of games and he quickly and honestly responded by saying, "I am not." He continued to say, "we have to put a lot of things in perspective. (March) has been a really tough schedule. I think we've managed…we've got our wins and our points when we needed to."
There were some tough stretches over the past few weeks including a three-game winless streak from March 14-18. The Devils found themselves giving up leads and allowing their opposition to cash in on mistakes in their own zone. After their 4-2 loss to the Florida Panthers, Ruff said it was, "more than a punch in the gut."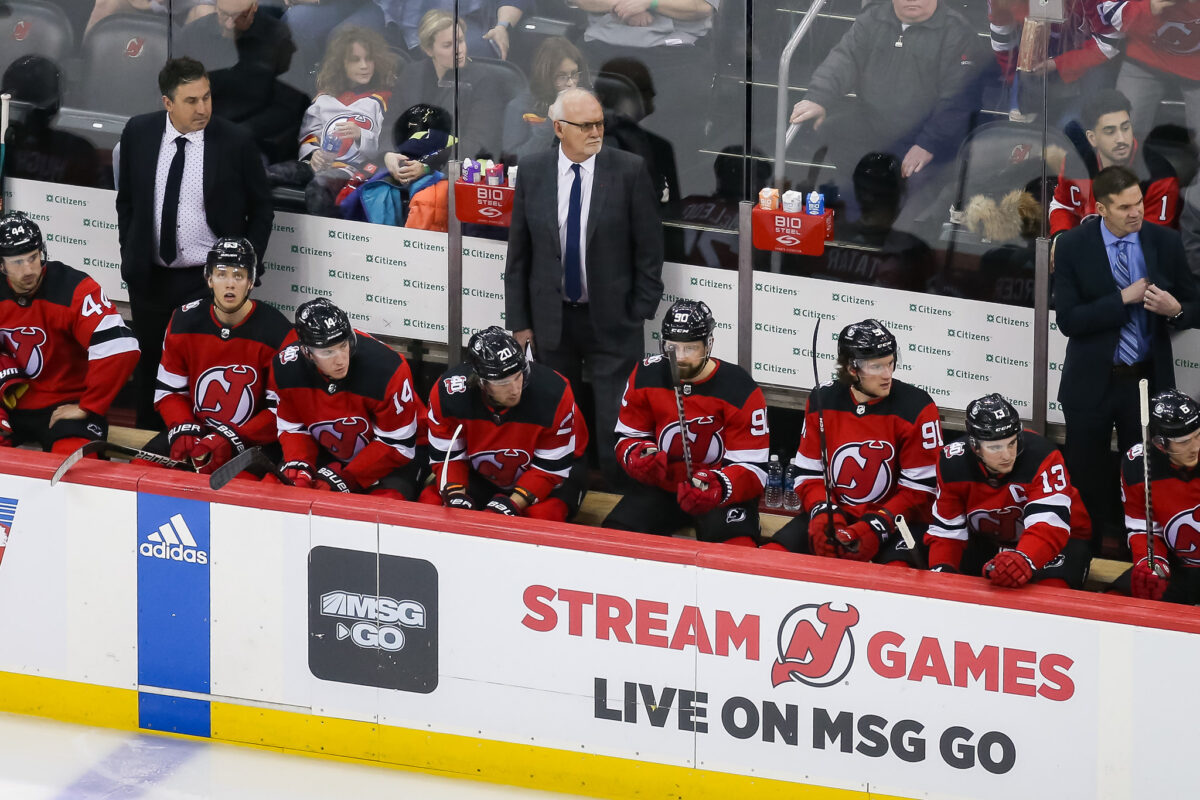 When I spoke with Smith I asked him about areas that the team needs to tighten up and if slow starts or giving up late goals remain concerns for the club.
"I wouldn't say concerns," he said. "Concern is too aggressive. I think areas of improvement maybe would be better terminology for that. Obviously, in the playoffs starts are imperative. I know that if you score the first goal in a playoff game, it's like 60 percent or something crazy that the first team who scores wins. That's a huge impact. I've always known that starts are very big."
---
Latest News & Highlights
---
If you're looking for an example, a quick Google search will bring up an article that John Kreiser wrote back on April 23, 2011, for NHL.com illustrating the importance of scoring first writing, "getting the first goal has been even more important in the playoffs thus far. Through the first 35 games, the team that scores first has won 29 times (82.9 percent)." 
As Smith explained, giving up late goals is a bit of a different story.

"Late goals will always be until the end of time. So that's something that you always have to clear up," he said. "Coaches play and manage the clock, that's the biggest thing with a younger squad. That's always an area to focus on because it's trial and error. If you've done it, you've seen it. You know what to expect. We haven't seen it as much, but that is always something that you have to look at."
A Focus on Forechecking and Tracking Back
The 2023 Stanley Cup Playoffs are set to begin on April 17. For teams like New Jersey who have already clinched, these next 17 days give them time to fine-tune the details of their game. For Smith, there are two things he referenced that need improvement.

"I think there are a couple of areas that for us, we could maybe clean up a little bit to get ourselves ready for the playoffs. (We need to) continue to work on our forecheck because when our forecheck is on we're creating chances, we're getting turnovers, and we're getting high percentage chances to score and with this team, we score a lot. So that is an area we need to keep our foot on."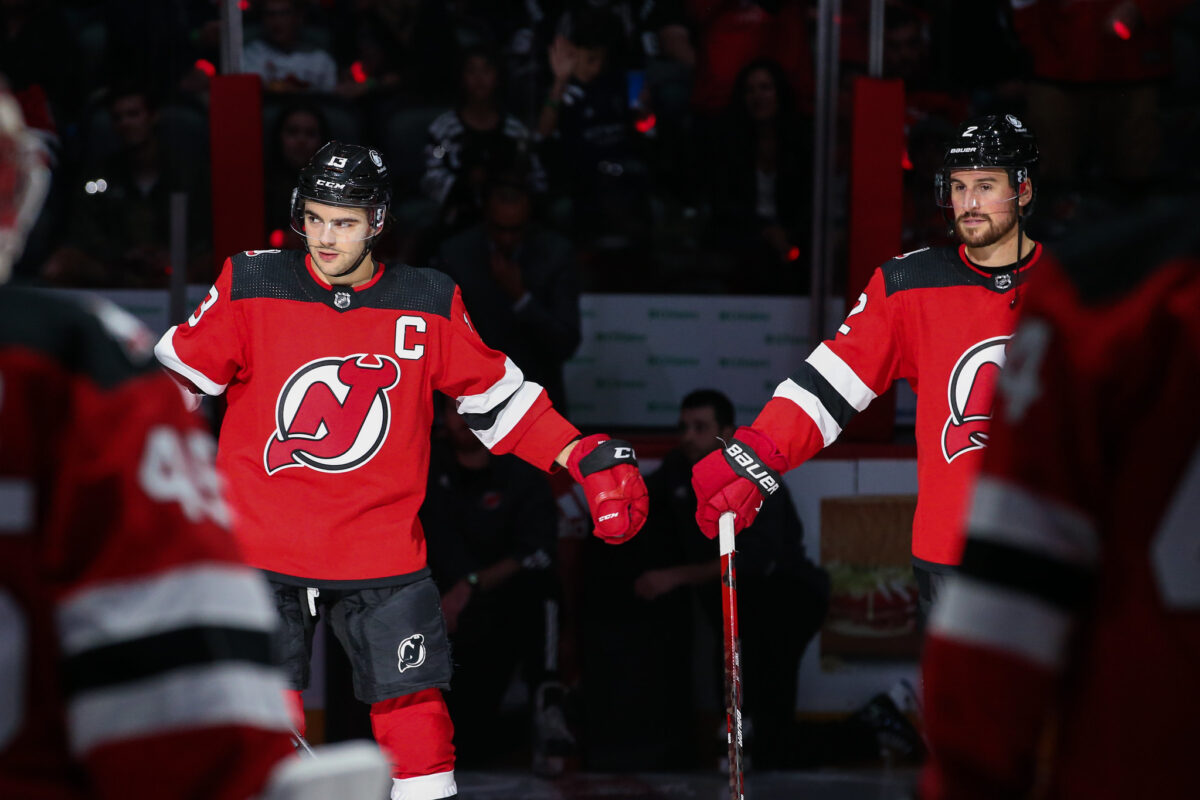 He once again preached the importance of having a high work ethic. During his introductory media availability, he stressed that everything starts in practice and cited the old saying 'you play like you practice and practice how you play.'

"Another area of work would be tracking and backchecking," Smith continued. "If we're working hard to get on the forecheck you'll create chances, and if we work hard to backtrack and be in the right places, we will create offense. Normally the old saying is if you're in a good defensive position, you'll also be in good position offensively and then you'll play with the puck, and we are really good when we have the puck."
The team seemingly got back on track playing one of their most complete games of the season against the Rangers Thursday night. After the game, defenseman Ryan Graves told attending media members, "it was a really mature game for us."
The last stretch of the season begins tonight, April 1, when they visit the United Center to take on the Chicago Blackhawks, the start of their final back-to-back of the season. While Smith is okay with where his team is, he knows now is not the time to take their foot off the gas with only seven games remaining before the real fun begins.
---
---