It's been an eventful last week for the New Jersey Devils. We'll take a look at the latest news regarding their COVID outbreak and the resulting schedule changes. We'll also check in on the latest news regarding Tom Fitzgerald and the Pittsburgh Penguins' general manager vacancy. 
Plus, an update on some Devils' prospects in action over the last week. Let's dive into the latest news and rumors. 
Devils' Schedule Undergoes Significant Changes
The Devils have been on pause for nearly a week due to a COVID outbreak that has 16 of their players on the NHL's COVID list. There's no way to know for sure how many of those players have actually tested positive for the virus since the NHL and the Devils are under no obligation to release that info. Nonetheless, it's had an impact on the team's remaining schedule.
Yesterday morning, the NHL released a revised schedule that includes 13 changes to the Devils' fixtures. Here's what games have switched dates:
NJD @ NYR from March 4 to Feb. 16 at 7 PM 
BUF vs. NJD from Feb. 22 to Feb. 23 at 7 PM 
NJD @ BUF from April 9 to Feb. 25 at 7 PM 
WSH vs. NJD from March 1 to Feb. 28 at 3 PM 
NYI vs. NJD from Feb. 23 to March 22 at 7 PM 
NYR vs. NJD from Feb. 6 to March at 7 PM
NYR vs. NJD from March 5 to March 6 at 1 PM 
PIT vs. NJD from Feb. 9 to March 18 at 7 PM 
PIT vs. NJD from March 19 to March 20 at 1 PM
NJD @ PIT from Feb. 2 to March 21 at 1 PM 
PHI vs. NJD from April 20 to April 1 at 7 PM
PIT vs. NJD from March 21 to April 9 at 7 PM
NJD @ PIT from Feb. 4 to April 20 at 7 PM  
As of now, the Devils' regularly scheduled game against the Philadephia Flyers is still on tap for this Thursday, Feb. 11. But unless the Devils have a significant amount of players come off the league's COVID list in the next few days, it's hard to imagine they'll be able to restart this coming week. 
Meanwhile, the Devils won't have an easy time if they do return this week. They'll start with five games on the road before returning for a home contest against the Buffalo Sabres on Feb. 20. They'll also have a lot more back-to-backs moving forward than they did previously.  
This season was always going to have its curveballs, given the circumstances. Now the Devils have a whole new set of challenges on their plate for whenever they return as they try and pick up where they left off when they defeated the Sabres on Jan. 31. 
Fitzgerald and the Penguins
Before the Devils hired Tom Fitzgerald in 2015 to be their assistant GM, he had long been a part of the Penguins' organization. After Jim Rutherford's abrupt resignation just a little over a week ago, they now have a GM vacancy. And Fitzgerald's name has come up in the rumor mill on many occasions as a possible replacement. 
In Rob Rossi's latest update for The Athletic, he mentioned that Fitzgerald, along with Jason Botterill, both have interest in the job and taking over for Rutherford (From 'Penguins GM search: Updates on Ron Hextall, Chris MacFarland, Tom Fitzgerald,' The Athletic – 2/5/2021).
Fitzgerald is under contract for two more seasons with the Devils, though his deal as GM expires this summer. In his latest edition of 31 Thoughts, Sportsnet's Elliotte Friedman mentioned the Devils view Fitzgerald as an important part of their future and that it seems they're going to address the situation.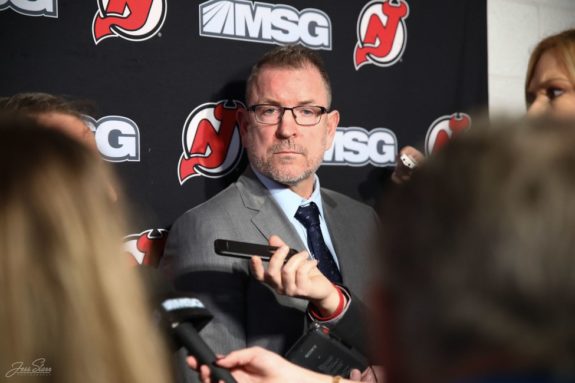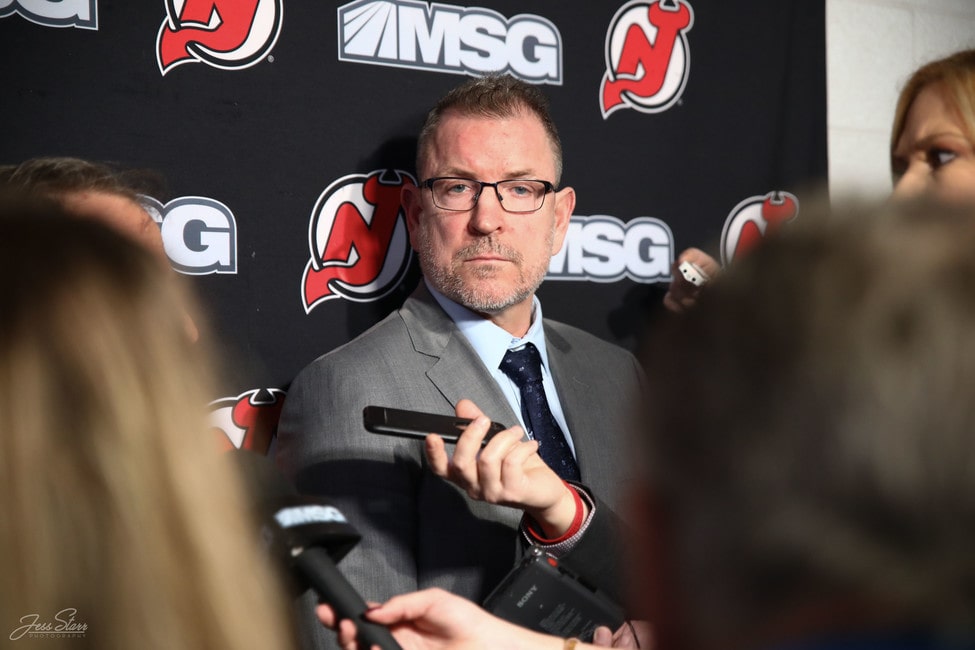 The rumors around Fitzgerald's status aren't going to go away until either the Penguins hire a new GM or the Devils give him an extension, whichever comes first. If the Devils do view him as an integral part of their future, then I'd expect them to sign him to an extension sooner than later. As long as he's a lame-duck GM, his name will keep coming in future front-office openings, and that's something the Devils probably rather not deal with moving forward. 
Prospects Update
Since the Devils were not in action this week, now would be a good time to update how some of their prospects are performing. Let's not waste any time and get right into it. 
Providence College forward Tyce Thompson had one of the best games of his college career yesterday, tallying five assists in Providence's 5-1 win. That outing brings him up to a point-per-game pace this season with 17 points in 17 games (6 goals, 11 assists). 
Related: Former Devils Player Kurtis Gabriel Talks About the Importance of Being an Ally
Thompson's teammate Patrick Moynihan is having himself a productive sophomore season. He finished with a goal and an assist yesterday and now has eight points in nine games (4 goals, 4 assists). 
Alexander Holtz, the seventh overall pick at the 2020 Draft, has been relatively quiet for Djurgården since returning from the 2021 World Junior Championship. He had 13 points in 19 games before the WJC but has just three in nine games since then and has not scored a goal. He's not playing on the top line like he was before the WJC, and he's also missed a few games with an injury, so that could explain why he's slowed down.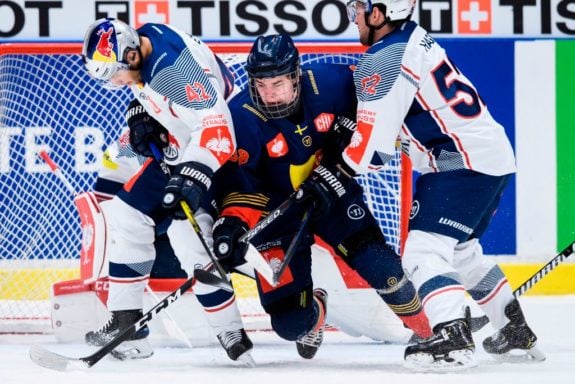 Forward Aarne Talvitie has 13 points in 17 games and is having a solid bounce-back season after seeing a dip in his production in 2019-20. Penn State's had a light schedule lately, with two games against the Michigan Wolverines having been postponed due to COVID issues in the Michigan athletic department (not the hockey program itself). PSU returns to the ice this week on Feb. 12 against Ohio State, in what'll be their first game in close to two weeks. 
Last but not least, the Binghamton Devils were supposed to begin their AHL season on Friday evening. But COVID issues forced that game against the Hershey Bears to be rescheduled to Wednesday, Feb. 17. Their second game of the season, which was supposed to be Saturday, is now scheduled to take place at 5 PM tomorrow against the Wilkes-Barre Penguins in Wilkes-Barre, Pennsylvania. 
Related: Binghamton Devils 2020-21 Season Preview
That wraps up this edition of Devils news and rumors. Make sure to stay tuned to The Hockey Writers regarding the Devils' COVID situation and when they may return to play. 
---
---