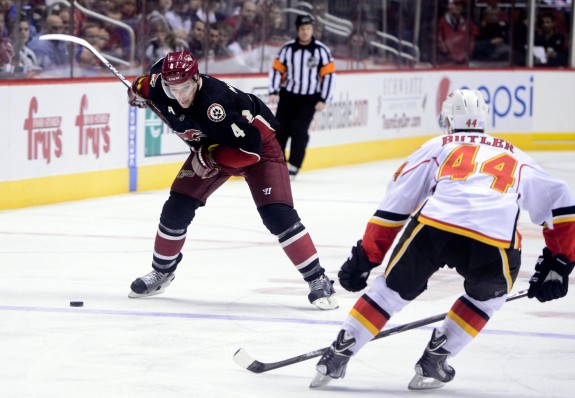 St. Louis Blues General Manager Doug Armstrong is known for his shrewd approach to personnel management, never one for making a deal for it's own sake. Today's NHL Trade Deadline brought an opportunity for Armstrong to improve his team and maintain their position as a powerhouse in the already highly competitive Western Conference. Given their sloppy play of late, the Blues needed some kind of change, the proverbial shake-up to get their game refocused. Were the moves enough for St. Louis to keep pace over these last 19 games of the regular season?
Central Division foes Chicago and Winnipeg were both active this trade period, with the Blackhawks adding on both ends (Antoine Vermette & Kimo Timmonen) and the Jets following suit with forwards Jiri Tlusty  and Lee Stempniak and defenseman Jay Harrison. The Blues attempted to shore up their (recently) porous defense, a problem exacerbated by All-Star Kevin Shattenkirk's extended stint on IR, by trading today for Zybnek Michalek, formerly of the Arizona Coyotes.
#NHLTrade: Blues acquire defenceman Zbynek Michalek from Coyotes http://t.co/w0StZoT3kmpic.twitter.com/0Zex04Wv9n

— Sportsnet (@Sportsnet) March 2, 2015
Michaelek may not have been everyone's (read: fans) first choice as he's still recovering from a concussion and hasn't skated since early February. He's a stay at home type of defenseman who, despite missing 10 games, is 10th in the NHL in blocked shots this season. He brings a bit more of the blue-line physicality we've been seeing from guys like Barret Jackman and more recently, Petteri Lindbohm, something the St. Louis Blues lack.
Problem is, again, that Michaelek has barely been able to do more than exercise for the better part of February. The St. Louis Blues needed some defensive help because Shatty's still on IR, and they've added a guy who won't even be practicing in the immediate future. Trust Armstrong and the St. Louis staff, or throw your hands up as a fan and wonder if the team has actually improved?
The deal with Arizona is said to have Armstrong sending USHL prospect  Maxim Letunov and a 2nd round pick in this year's draft in exchange for the 32 year old Czech
Maxim Letunov is in the Michalek deal. There may be a pick going back to St. Louis along with Michalek.

— Craig Custance (@CraigCustance) March 2, 2015
This perhaps highlights one problem facing the Blues at the deadline this year. Thanks in part to the Ryan Miller debacle trade last year, St. Louis has no 1st round picks in 2015, definitely limiting their ability to negotiate with teams for higher profile players. A second issue faced by St. Louis Blues management is the irritating reality that their inconsistencies have appeared in every facet of their game this season, not simply on defense. Their potent offense has fallen flat for extended periods. The usually outstanding goaltending tandem has been ugly in their last six losses, giving up four or more goals in each.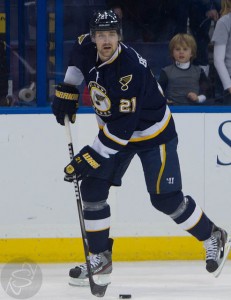 The Blues are 9-5-1 since February 1. Armstrong didn't have just one need to fill by today's deadline, and after the Michaelek move he's still likely looking for a forward to compliment his top 9.  The obvious questions remain: "Who is available?"  and "Who are the Blues offering?" Has Patrik Berglund's recent improved contributions been enough to spark interest by other teams? Is St. Louis looking to move the big Swede's salary? Their roster prior to today needed something to change to be truly capable of winning the Stanely Cup. A couple of hours from now we may be better suited to answer the ultimate question, "Was it enough?"
Sean is a native St. Louisian and long time Blues fan. A doting father, boyfriend, son, brother, friend, sports fan, computer geek, technology consultant, listener, philosopher, writer, and music lover. He works for a local business supply company.