Opened:
Nov. 29, 1924
Home Team:
Montreal Maroons (1924 – 1938)
Montreal Canadiens
(1926 – 1996)
Owner:
Capacity:
17,959
Location:
2313 Saint Catherine St. West, Montreal, Quebec, Canada
Former Names:
Montreal Forum is a historic building located facing Cabot Square in Montreal, Quebec, Canada. Called "the most storied building in hockey history" by Sporting News, it was an indoor arena that served as the home of the National Hockey League's Montreal Maroons from 1924 to 1938 and the Montreal Canadiens from 1926 to 1996. The Canadian Arena Company built the Forum in 159 days. Today most of the Forum building is now a multiplex cinema known as Cineplex Cinemas Forum, operated by Cineplex Entertainment. Additionally, many of the building's upper floors are used as campus expansion for Dawson College.
Located at the northeast corner of Atwater and Ste-Catherine West (Metro Atwater), the building was historically significant as 15 Stanley Cup championships were clinched/presented on its ice: twelve for the Canadiens and one for the Maroons (for whom the arena was built initially); one for the visiting New York Rangers and Calgary Flames respectively. The Forum was also home to the Montreal Roadrunners and Montreal Junior Canadiens.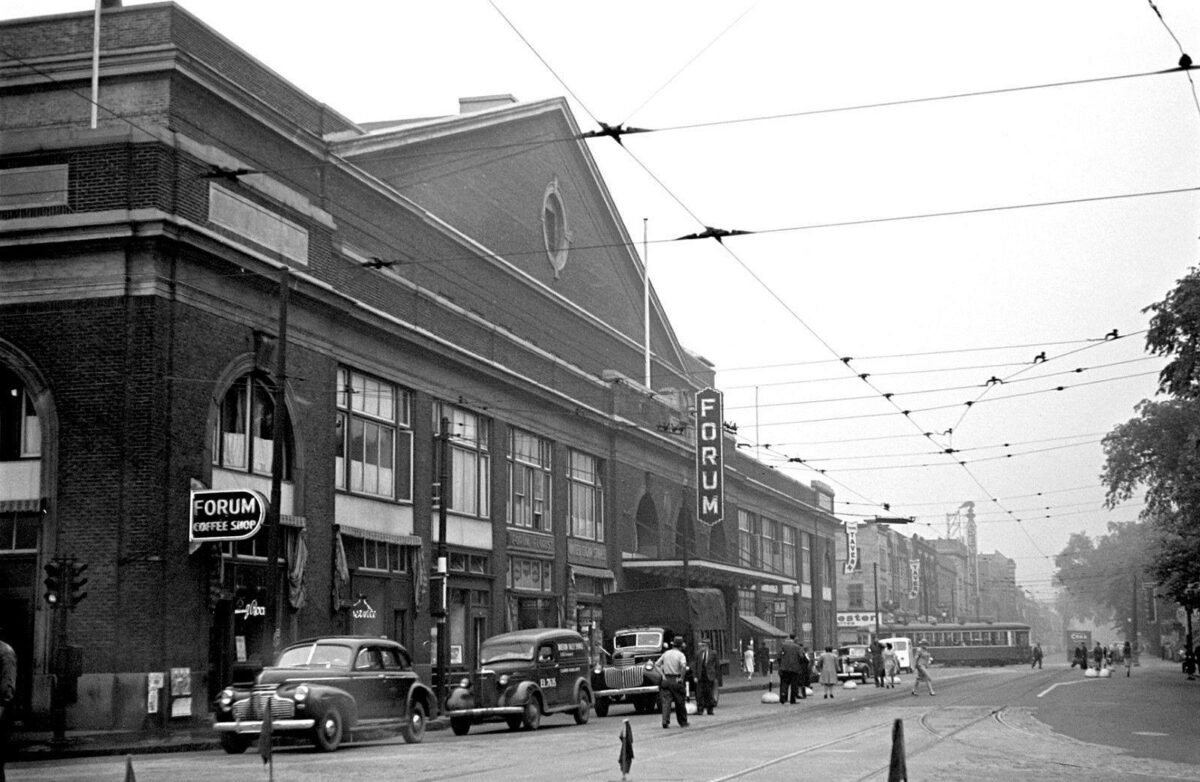 First Game
Nov. 29, 1924 – Canadiens vs. Toronto St. Patricks (7-1 win)
Final Game
Mar. 11, 1996 – Canadiens vs. Dallas Stars (4-1 win)
Notable Events
Stanley Cup Final – 1926, 1928, 1930, 1931, 1944, 1946, 1947, 1951, 1952, 1953, 1954, 1955, 1956, 1957, 1958, 1959, 1960, 1965, 1966, 1967, 1968, 1969, 1971, 1973, 1976, 1977, 1978, 1979, 1986, 1989, and 1993.
NHL Entry Draft – 1980
Summit Series – 1972
Memorial Cup – 1950, 1968, 1969, 1970, 1973, 1976
Sources