Brent Burns scored his league-leading 18th goal among defensemen on Monday night. He leads that category by four and is second among blue liners in total points. While most pundits tab Erik Karlsson as the current Norris Trophy leader, few if any have even mentioned Burns in the conversation. Should his offensive upside vault the hairy wonder into the Norris Trophy Conversation?
The Good
As mentioned, Burns has been incredibly dangerous with the puck on his stick. He is arguably the main reason the Sharks have surged back to the top of the power play ranks. His quarterbacking of the man advantage has been a massive success as he can not only move the puck but can create offense from virtually anywhere. He has 6 power play goals (3rd among d-men) and 18 points total on the man advantage (tops in the league).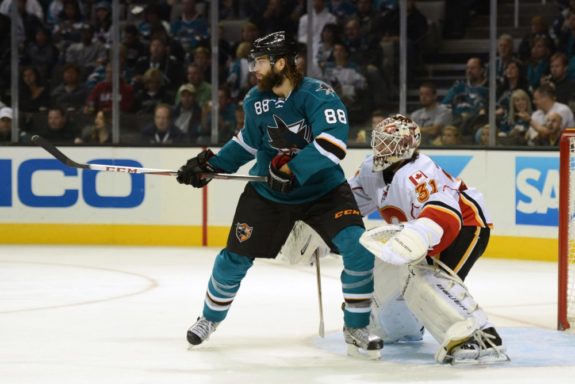 He leads by over 40 in the shot category. With 175, as of writing, it is evident that Burns is a believer in the "a shot on net is never a bad idea" narrative. While his shooting percentage is very low, Burns' creates constantly. His move back to the blue line has done nothing to diminish his chaotic attacking game.
As a result of his offensive acumen, Burns is also strong in Corsi For percentage, ranking 5th on the Sharks with a 52.35% at evens. His high risk, high reward style has led to some miraculous plays at both ends of the ice.
The Bad
Much has been said about Burns' defensive abilities. A lot, really. That same high risk, high reward strategy has cost him and the Sharks on multiple occasions. These failures have shown in his horrid plus/minus. Among, qualified defenders, he is the eleventh worst in the category in the entire league with a -11. While it is definitely a flawed statistic and doesn't take into account special teams play (where Burns is making a killing in points), it is still a concern.
Burns' failures defending Martin Jones are harder to track statistically, but can be seen in his diminishing goals for percentage. Despite being one of the best in San Jose at pressuring opponents (Corsi), his goals for at evens is well under 45% (43.40%) and barely breaks the 50 marker when you add his production from the power play.
The Ugly, The Norris Trophy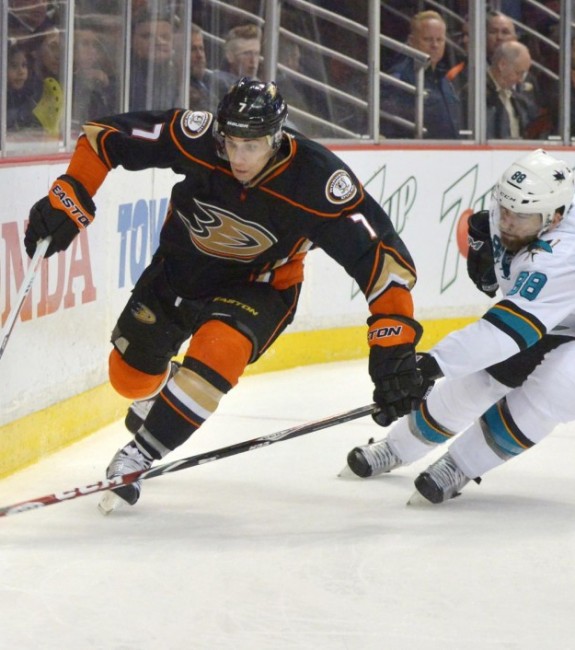 The Norris Trophy is not given out to the best defenseman despite being awarded for exactly that. If that were the case, Marc-Edouard Vlasic and Drew Doughty would be miles ahead in voting every year. But shutdown defense isn't sexy, so shutdown defense doesn't win awards. Currently, Erik Karlsson of Ottawa is everyone's favorite so far this season.
Karlsson is leading in ice time, total points, and assists. He also quarterbacks a power play unit and is generally considered solid on the defensive side of the puck. The Senators blue liner is a worthy candidate to win the trophy let alone lead Norris talks.
But he does not command the same attention that Burns does. Burns is a freak of nature out on the ice. He is larger than most in a league already filled with big bodies, yet he is more agile and can get around opponents with the best of them. He has a booming slapshot but also the ability to finesse passes to teammates at impossible angles.
If we concede the idea that the Norris isn't about the best defensive defenders in the league, how can we ignore Burns? It would follow that the Norris goes to the best player who happens to be assigned to that position. And what better candidate than the guy that can't decide what position he actually plays?