During their run as a Stanley Cup contender from 2006 to 2017, Anaheim Ducks management experimented with a lot of veteran forwards to provide Ryan Getzlaf, Corey Perry, and Teemu Selanne some complementary scoring help. Earlier this week, I covered some players that didn't help in that regard. Today, let's focus on Saku Koivu, who joined the club in 2009 after a storied career with the Montreal Canadiens. While he may not have helped the Ducks reach the pinnacle, he brought character, leadership, secondary scoring, and a positive influence to a roster that benefitted greatly from his veteran presence.
A Storied Montreal Canadiens Career
Koivu is a Canadiens icon whose tenure with the franchise lasted 15 years, including a 10-year run as captain. That run is tied with Jean Beliveau, another hockey legend, for longest serving captain in the franchise's history.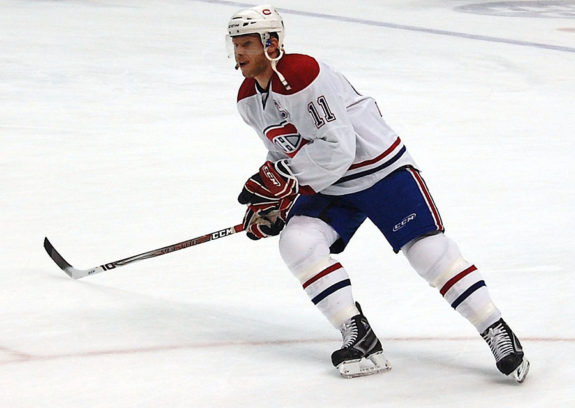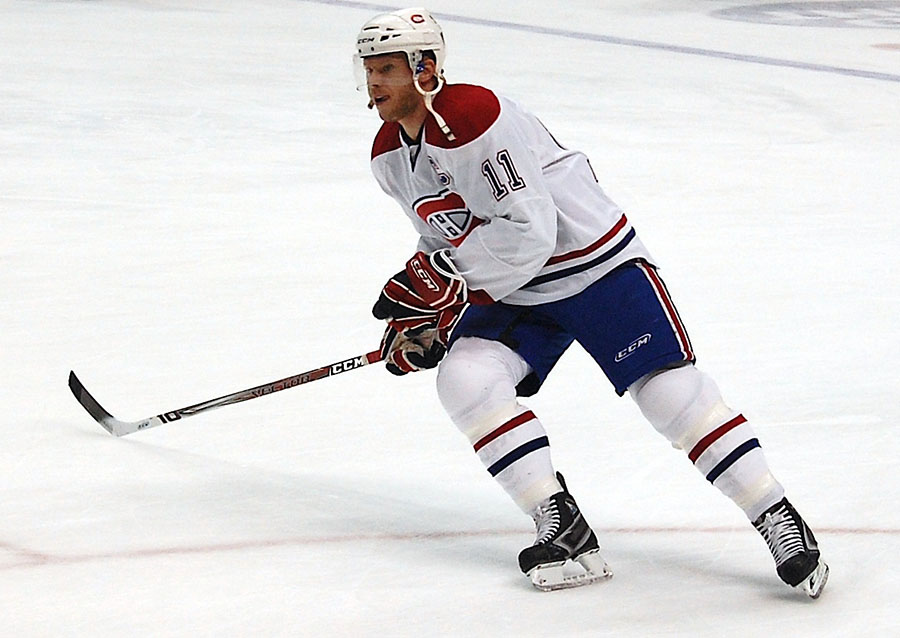 Throughout his time in Montreal, he famously battled injuries and a bout with non-Hodgkins lymphoma, only to return to the NHL with three games remaining in the very same season he left due to the diagnosis. The Canadiens made the playoffs that year, and he had 10 points in 12 playoff games. Simply an incredible story. He ended up winning the Bill Masterton Memorial Trophy that season, annually awarded to the player who exemplifies the qualities of perseverance, sportsmanship, and dedication to hockey.
Related: So Long Saku: Koivu Retires a Hero
---
Latest News & Highlights
---
Koivu collected two 70-plus-point seasons, one 62-point season, and several 50-plus-point seasons during his time in a Canadiens uniform, most of which came after his cancer recovery and comeback; an obvious testament to his resolve, commitment, and strength of character. He finished his Canadiens career 10th on their all-time scoring list with 641 points, including 7th in assists at 450. The heart, grit, and competitiveness that this man played with was a combination not often replicated these days anymore. In 2007, he won the King Clancy Memorial Trophy as the player that best exemplifies the qualities of leadership and humanitarian contributions.
Koivu Joins a Revamped Ducks Roster
Koivu became a free agent in 2009 and chose to team up with his fellow countryman, Selanne, in Southern California. It was the Getzlaf and Perry show at the time, so Koivu, like many veterans before him, joined the Ducks as a complementary piece to the two power forwards. Jonas Hiller was the man in goal, and they still had some impact players from their Stanley Cup-winning roster such as Scott Niedermayer, Francois Beauchemin, and Todd Marchant, and boasted some young talent in Bobby Ryan, Ryan Whitney, and James Wisniewski. Management also brought back Joffrey Lupul and Luca Sbisa in the Chris Pronger trade.
To top it off, organizational morale and confidence were high. The team was coming off one of its biggest playoff series wins in franchise history, a six-game upset over the Presidents' Trophy-winning San Jose Sharks. The Ducks seemed ready for the next step.
Koivu Tenure Highlights
Playoff Appearances in 2011, 2013, and 2014
Ultimately, the Ducks never took that next step with Koivu. They did, however, make three playoff appearances during his time with the team. In 2011, they faced off with and eventually lost to the Nashville Predators in the first round. In 2013, they lost a disappointing seven-game series (also the first round) to the Detroit Red Wings, and finally, in 2014, his last year with the club, he and the Ducks lost in the second round in heartbreaking fashion to the Los Angeles Kings in seven games. The Ducks had good regular seasons during these years, especially 2012-13 and 2013-14, making the lack of playoff success pretty difficult to swallow. In 26 playoff games as a Duck, Koivu produced 11 points.
Olympics Appearance
In his final year of professional hockey, Koivu represented Finland in the 2014 Winter Olympics, where he took home a bronze medal. He was one of several Ducks to play in the tournament, including fellow Finns Selanne and Sami Vatanen. Koivu represented Finland in the Olympics a remarkable four times, another testament to his longevity as an impact player.
1,000 Games in a Ducks Sweater
Koivu played his 1,000th NHL game on March 12, 2012, a milestone for any player in the league. For Koivu, who missed large chunks of many seasons due to his numerous injuries and battle with cancer, this had to feel extra special. He finished his career with 1,124 games played, retiring in 2014.
Koivu Tenure More Than Just Wins, Losses, and Stats
Koivu's best seasons were behind him by the time he joined the Ducks, but he still had some productive seasons as a two-way center and secondary scoring piece, alongside Selanne. He and the Ducks never quite reached the level of success they set out to achieve, but you'll be hard-pressed to find anyone who regrets this signing. He was a player and leader of the highest character, he competed hard and had the intestinal fortitude that everyone in the locker room could learn from. In more ways than one, bringing Koivu to Anaheim was a win.