The Florida Panthers look to get back into the Stanley Cup Final this season after losing it last season to the Vegas Golden Knights. This upcoming season, they may gain something that 14 other NHL franchises offer in their home states. That is the ability to legally wager on sporting events.
On June 30, 2023, the U.S. Court of Appeals voted unanimously in favor of the Seminole Tribe of Florida in a case that overturned a previous ruling that shut down sports betting across the state after having it for only a few weeks. The initial decision was requested to be reheard on Aug. 14, further halting the chance for betting to go live. On Monday, the court denied the rehearing, keeping the ruling in place. There is an option to request another appeal to the Supreme Court, but it must be done by Dec. 11.

Logistics-wise, sports betting is currently legal in the state of Florida. But, mobile apps are not up and running in the state and retail sportsbooks have yet to open. The mandate is set to go into effect on Sept. 19, but it is not an official start date for sports betting in the Sunshine State.
How can these moves benefit the Cats?
It Brings in More Revenue via Sponsors
The Panthers have not shied away from using gambling or casinos as a sponsor. As a matter of fact, some of the biggest sponsors across the NHL are big sportsbook websites and mobile apps such as Draft Kings and Fanduel.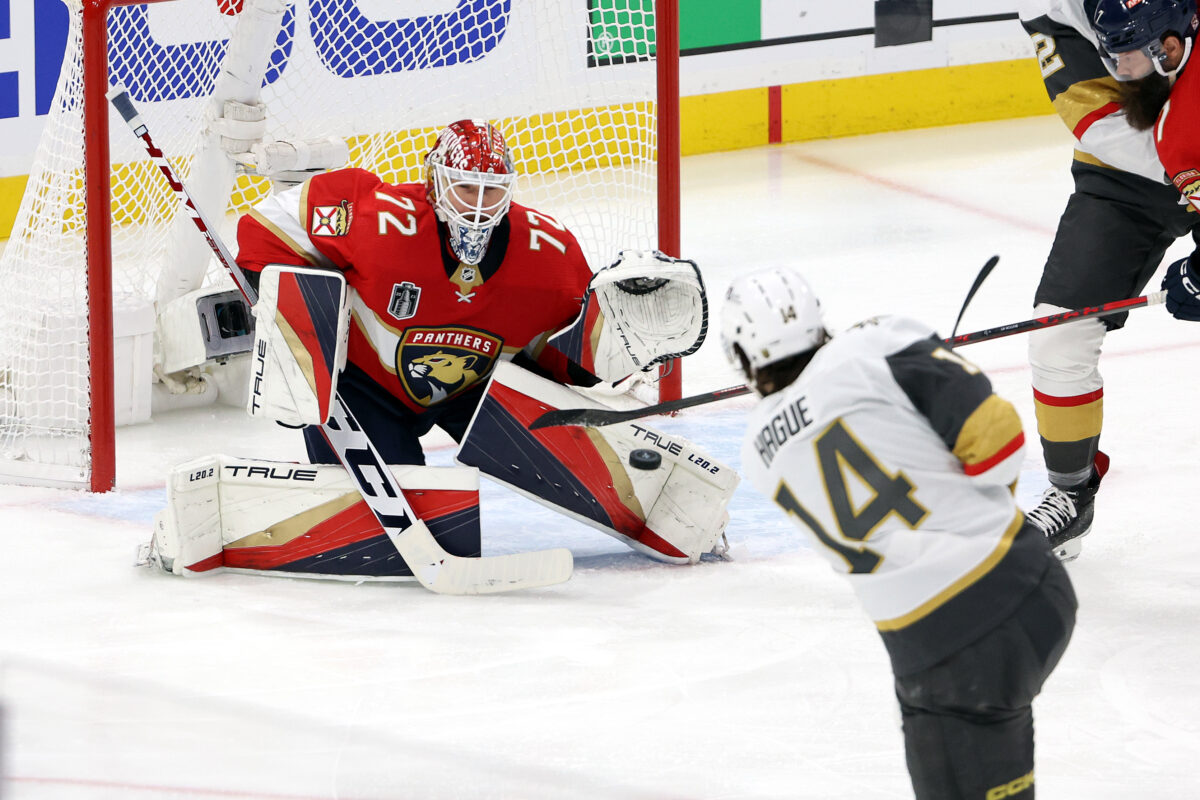 Assuming the process goes smoothly, the Cats can take full advantage of using sportsbooks as a sponsor and collect more revenue from said sponsors. In addition, it could encourage more visiting fans or older fans to visit a local casino the team and its network's sponsors support such as the Seminole Casino Coconut Creek in Coconut Creek, Florida, and the Seminole Hard Rock Hotel and Casino in Hollywood, Florida.
Has Potential for Kiosks and Counters Within FLA Live Arena
Some stadiums have the option to place wagers at a kiosk or counter near the concessions. A perfect example of this is Capital One Arena in Washington D.C., home of the Washington Capitals.
Related: Panthers' Tkachuk Deal Is More Valuable Than Auston Matthews'
With some of the bars within FLA Live Arena, there's potential to place a special sportsbook center for a patron to place a wager within the game a fan is attending or others. It gives the potential to make a game more interesting for the buyer of a ticket.
The Law Gives Fans a Chance to Legally Wager on Their Cats
Some fans are so passionate about their team that they will literally travel to Las Vegas to place a wager on them to win the Stanley Cup.
---
Latest News & Highlights
---
With this legislation being passed, not only would they not have to go far, they may not even have to leave their homes. When it was first opened for a brief period, mobile betting was fully legal. It's expected to remain that way once the mandate is in effect. With how bad traffic is in South Florida, this is a gift to fans who like to place wagers.
What's Next for Sports Betting?
All eyes are now on the Seminole Tribe to get sports betting back on the casino menu. As previously mentioned, the mandate officially goes into effect on Monday, Sept. 19 pending any changes. While it is not the official opening date, this is the soonest it can start running.
Related: Panthers & Montour Need to Get an Extension Done
Either way, this is a blessing for hockey fans who live in Florida and are looking to get into the sports betting world and have a chance to make some big money while enjoying their favorite sports and athletes. And with the Panthers looking to stay competitive this season, fans are likely to put their money where their mouth is and take some action on them.
Also, in case it is unknown, sports wagers can only be legally placed by those at the age of 21 or older in the state of Florida. Sorry young readers! If you plan to throw some money at the next big game, we here at The Hockey Writers ask that you please do so responsibly.