The Florida Panthers enter their 30th-anniversary campaign with a bitter taste in their mouth. They were only three wins away from claiming their first-ever Stanley Cup but lost in five games to the Vegas Golden Knights.

With that in mind, they look to get back to the dance and try once again at Lord Stanley's holy grail. But the team will look slightly different this season after this summer.
Panthers Forward Group Is Even Further Changed
Last offseason, the Panthers were involved in the biggest trade that summer by dealing Jonathan Huberdeau and MacKenzie Weegar to the Calgary Flames for Matthew Tkachuk. In the grand scheme of things, the trade worked out significantly better for Florida.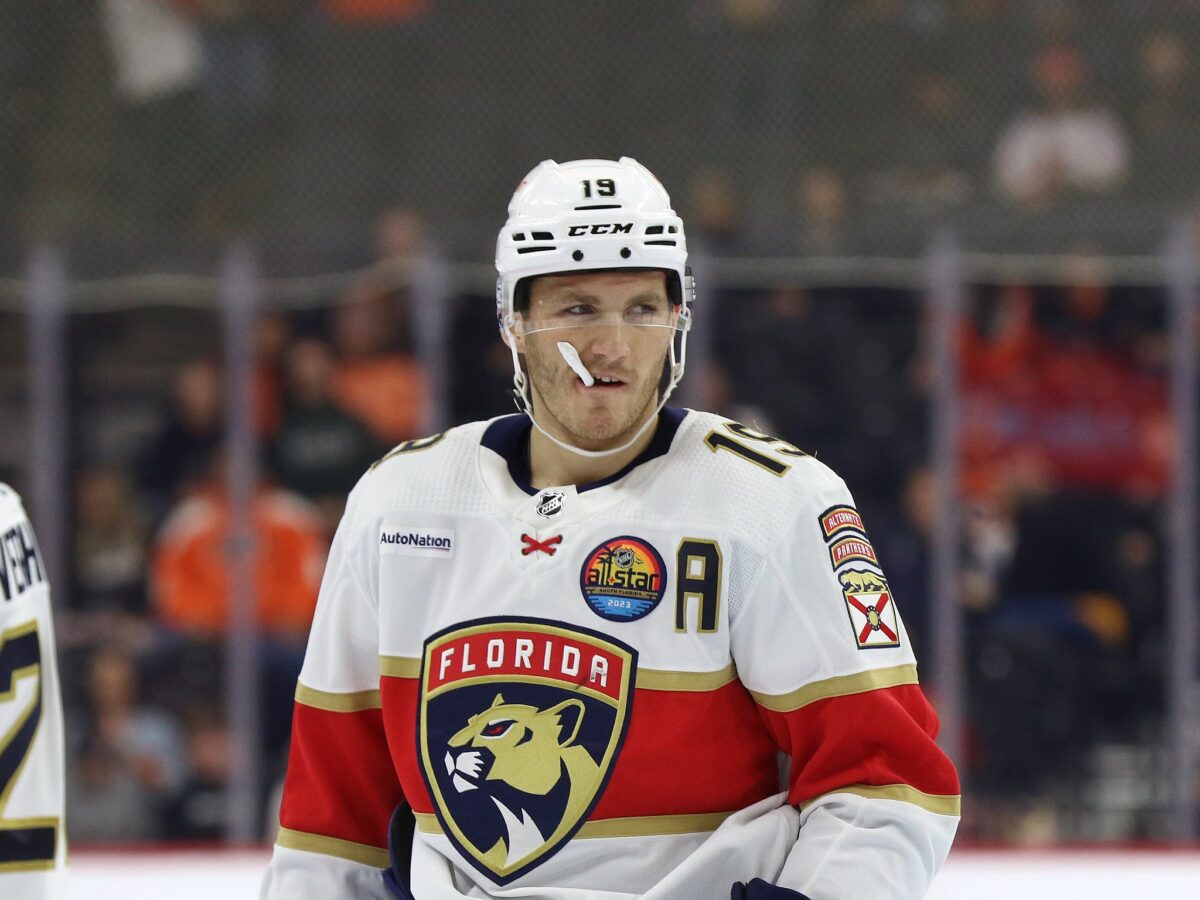 This upcoming season, the forward corps looks even more different. Top-six forward Anthony Duclair was dealt to the San Jose Sharks in exchange for forward Steven Lorentz and a fifth-round pick. In addition, they signed former Colorado Avalanche forward Evan Rodrigues to a four-year deal worth $3 million per season, who looks to solidify the top six after Duclair's departure.
"Rodrigues brings skill and the ability to compete in three zones of the ice," said Zito. "A culture fit and someone who adds versatility to our lineup, we can't wait to welcome Evan to the Panthers."

General Manager Bill Zito on the addition of forward Evan Rodrigues
The move gives the team a very strong forward grouping with Carter Verhaeghe, Sam Reinhart and Aleksander Barkov. It may not be as good as the last couple of seasons, but it will still be serviceable.
Panthers Defense Underwent a Drastic Overhaul
The defense is going to have an interesting look come opening night against the Minnesota Wild. Due to injuries suffered this past postseason, Aaron Ekblad and Brandon Montour may not be ready for the start of the season. Also, Radko Gudas was lost in free agency to the Anaheim Ducks.
Related: Atlantic Division Has Gotten More Competitive This Offseason
---
Latest News & Highlights
---
Because of that, Zito went out and grabbed a ton of defensive depth. One of those pieces included a low-risk, high-reward type of deal with former Vancouver Canucks defenseman Oliver Ekman-Larsson. They also shored up some veteran depth in Mike Reily and brought back an old face in Dimitry Kulikov.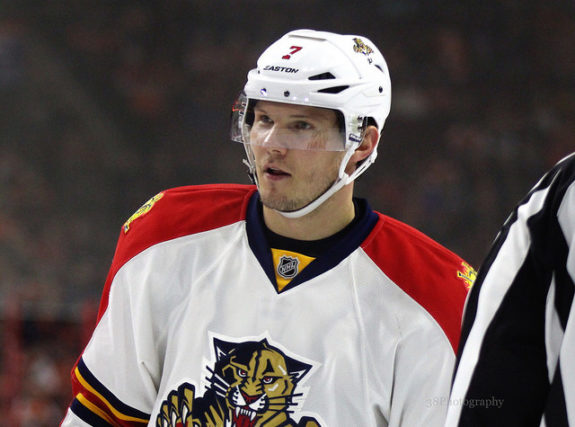 Once the team is healthy, it should be good enough to hit the ice as a decent unit with Gustav Forsling and Josh Mahura. And with the depth they've acquired, it easily replaces the loss of Gudas and Marc Staal.
Panthers Goaltending Is a Weird Enigma
From the starting perspective, goaltending is relatively unchanged. This past playoff run, Sergei Bobrovsky was absolutely electric, with 12 wins and one shutout. But, throughout his entire regular season play in his past few seasons with Florida, he's been inconsistent. He finished his last campaign with a 3.01 goals against average (GAA) and a .901 save percentage (SV%). He needs to find stability if the team wants to get far, but this past season was a good sign of things to come.
In the backup department, things are a tad weird. Last season, Spencer Knight was admitted to the NHL Players Assistance Program. This summer, he did start practicing with the team. But the team is continuing to receive salary relief from him being in the program.
Related: Panthers' Stolarz Signing Indicates Spencer Knight Isn't Ready
To make things weirder, the team went out and grabbed a former Duck in Anthony Stolarz. It could be a replacement for Alex Lyon, who signed with the Detroit Red Wings this past offseason. But with the position Knight is in, it is unknown who will be on the roster this coming October.
Playoffs Are Still in Sight, But Don't Expect Cup Final
The Cats will still be a strong team going into this season. They can still go toe-to-toe with some of the best in the NHL, but a good chunk of the Eastern Conference teams have gotten better with their moves. Despite their impressive run, Florida barely snuck into the postseason.
They have the tools to get back to the dance, especially when they get healthy. They have to find a way to keep their heads above water early on. However, a deep playoff run is unlikely this season due to new players needing to mesh with the defensive structure and the stronger teams in the East planning on gunning for a Stanley Cup.
Granted, everything can change once the puck drops in a couple of months. And last season has shown that miracles can happen. In a couple of months, we'll see if Florida can replicate some South Florida magic.