What a day.
NHL Combine Saturday has come and gone for another season. Over 100 prospects completed their fitness testing to end the week. Some did better than others (see Mittelstadt, Casey.)
But the main storylines that came from Saturday happened off the floor of the Combine. Whether it was talking to Vegas GM George McPhee or to any of the prospects, there were lots of stories.
I am going to empty my NHL Combine notebook for you. It literally has over 20 full pages of notes with everything from prospect interviews to the madness known as the Expansion Draft. If it showed up in my notebook, it will show up here.
Let's begin. There are lots to get to.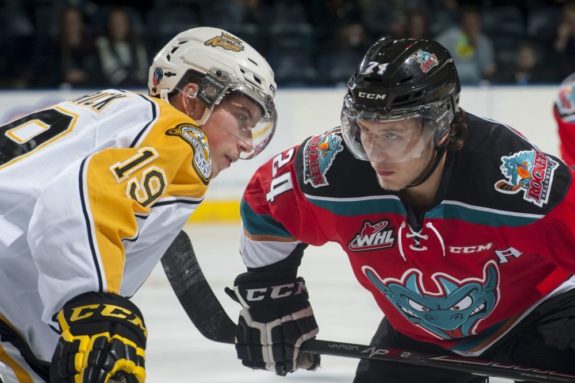 Nico or Nolan?
Let's start at the top of the draft, shall we? Who goes first? Nico Hischier or Nolan Patrick? The New Jersey Devils hold the coveted top pick in this season's draft. No matter who they select, they will get a world-class player.
After talking with several people at the Combine, the overwhelming sense I got is that the leader in the clubhouse is Patrick and it's not close. In fact, not one person I spoke to thought otherwise. Overcoming his injury was certainly a question that many wanted to see answered by his fitness testing. Patrick completed all the tests, although the Wingate took a lot out of him. In his after-testing availability, he called the Wingate "terrible." He had to sit in a chair for his availability.
The encouraging part for Patrick was that he completed 12 reps on the bench press. It seems he's over the injuries at this point. If the Devils feel the same way, we should expect Patrick first and Hischier second.
Quick interesting note on both Patrick and Hischier: They each spoke to over 10 teams during the week. That's a high number for the projected top-two players in the draft. Teams are doing due diligence but it also seems to suggest that both Ray Shero and Ron Hextall are taking calls for those picks. Hextall is on record as saying he is listening, but doesn't expect to trade the pick.
Now what about the Dallas Stars at third?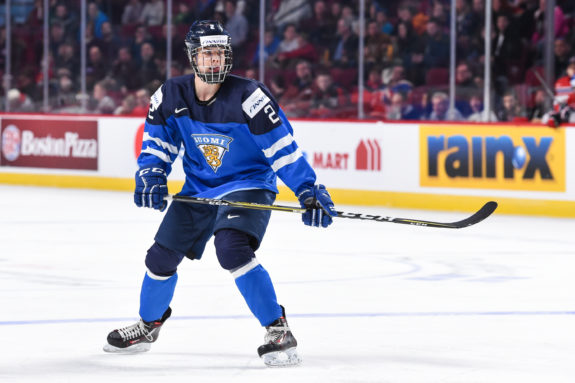 The Third Pick
Like last season, the third pick will dictate how the rest of the draft will go. Many wonder if the Stars will keep the pick or trade it. GM Jim Nill is listening to offers for the pick. If something comes along that improves his team, they'll trade the pick.
The sense I got in talking to others at the Combine is that unless it's something major, the Stars will keep the pick and draft a defenseman. The odds-on favorite if the Stars keep the pick is Miro Heiskanen. If you were to ask me how my top-three would look come draft night, it would go Patrick, Hischier, Heiskanen. Disclaimer: Things are always subject to change.
The Vegas Factor
I can't recall a time in recent memory in which one man had the power to change the dynamic of the NHL as George McPhee can now. One of the major stories we followed this weekend was Vegas and their upcoming plans. McPhee spoke to the media on Saturday and was very candid. My colleague Andrew Forbes will have more in his Tape2Tape piece this week where he was at the McPhee presser.
Two things of note that will interest you. First, McPhee said that he anticipates taking on big contracts. By doing so, he would get more assets in the form of players or picks. Second, McPhee anticipates having a surplus of picks this season and next season.
In addition, the thought is that some moves could be announced as early as Monday or Tuesday. When McPhee wasn't watching prospects on the floor, he was on his phone. I couldn't imagine how much use his phone has had in the last month. He holds the cards. Let's see how this all unfolds.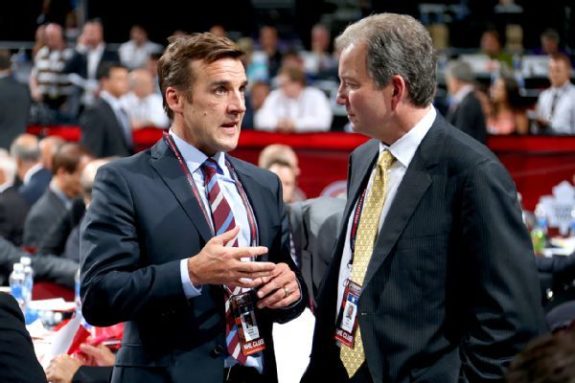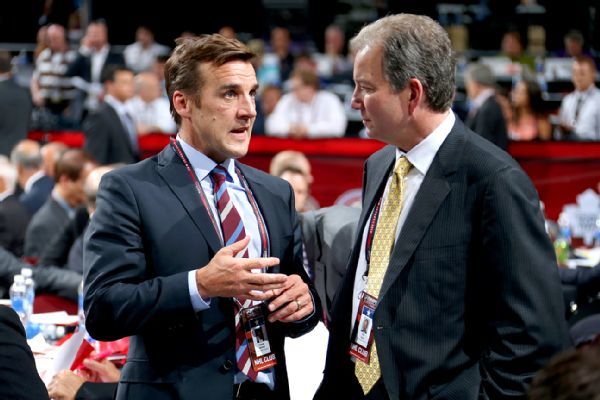 Trying to Describe this Month
If there is one word I can use to describe what we could see in the Expansion and Entry Drafts, it's "weird." What we will see this month is weird. From the agreed trades with Vegas to the expansion draft to the entry draft, it won't go down as we expect.
This is potentially good news for teams late in the first round of the entry draft. Word is that teams have vastly different top-30's. This means a player you might think is top-10 could go 30th and vice versa. And some well thought of players could slip to the second round.
The point here is that opinions of central scouting versus the teams seem to vary more this season than most. This makes for an unexpected night one of the draft. Expect the unexpected.
Other Random Stuff
Don't put too much stock into the fact that Mittelstadt only did one rep on the bench press and no pull-ups. It actually presents an opportunity for change and improvement that will only help him. He's still a really talented hockey player. Whoever drafts him will put him in a workout regimen to improve his upper-body strength. He'll be fine.
It's not often that a prospect admits that a team had dinner with them. That was the case for Martin Necas (ranked 5th on the European skaters list.) He told me the Detroit Red Wings had dinner with him. This of course is no guarantee he gets drafted as their first-round pick, but it's intriguing to see this as it does express a level of interest higher than usual.
Something that helps me drill down my draft rankings is the number of teams that a prospect talks to during the week. Those that talked with 29-31 teams tend to be more highly valued. It helps me break ties in similar prospects. Let me give you an example. Sault Ste. Marie Greyhounds center Morgan Frost told me he spoke to 23 teams this week. Hamilton forward MacKenzie Entwistle spoke to 21 teams.  I had both as second rounders and this confirms it for me. No guarantees, but knowing the league interest of a prospect has some merit to it based on where they're ranked.
Now consider this. Guelph winger Isaac Ratcliffe spoke to 30 teams while Matthew Strome spoke to 17 teams. I had Ratcliffe early in the second round. I believe he goes in the first round now. I had Strome as a second rounder. He might fall even more. All 17 teams asked about his skating. He says he will work to improve it. At what point does a team take him knowing those concerns?
Grant Mismash and Jason Robertson each spoke to 25 teams. In my mind, those are both early second rounders.
Let's talk about someone who's going to rise to the first round in my mind. Meet Josh Norris. As of late in the afternoon Saturday, Norris led in three different tests, the Wingate, the long jump and vertical jump. He's very athletic. He's also a center. He's playing hockey next season at the University of Michigan. He spoke to 29 teams. There is high interest in him. I definitely think a team like Columbus would take him at 24 if still available. Norris and Zach Werenski each had the same skating coach.
Memorial Cup winning goalie Michael DiPietro said he spoke to 16 teams this week. He's an intersting case given his size. He checks in at 6-foot. I asked him if smaller goalies have a bigger place in this league now. I loved this answer. "If you can stop the puck, you deserve a chance to play." He's projected as a number-one goalie in this league.
Prospect Klim Kostin completed the fitness testing Saturday, but was not made available to the media afterwards. I was told he doesn't speak English and that a translator was not available. There are teams that have him third behind Patrick and Hischier on their list. But questions remain. Other teams have him as a mid first rounder. Which team is willing to step up and take a chance on a dynamic player?
Timothy Liljegren confirmed he will stay in Sweden next season. He said it was the best thing for him.
All told, we are about to embark on the craziest month of moves in NHL history given that 30 players will become Vegas Golden Knights via the expansion draft. That's just the beginning. If anything, the Combine confirmed that there is lots of talking that could lead to bigger moves. Although the Combine is over, the story is just starting to unfold. Strap in. It's going to be one wild ride this June.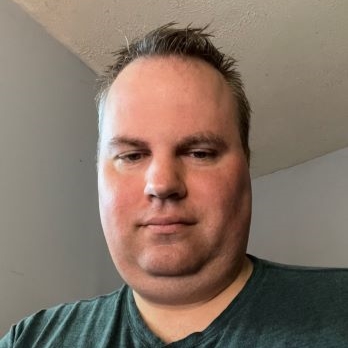 I am a fully credentialed writer who covers the Columbus Blue Jackets, Cleveland Monsters and Erie Otters as well as the Ontario Hockey League and NHL Draft. The 2022-23 season will mark nine seasons with the Hockey Writers. I am also the site's Credentials Manager. Please take note of the updated Twitter handle: @mark_scheig.