Innovation in fantasy sports is bound to happen. The explosion of daily fantasy sites like DraftKings and many others makes what we are about to do next possible. For the past half decade or more, the acronym IDP is daily vernacular in fantasy football circles.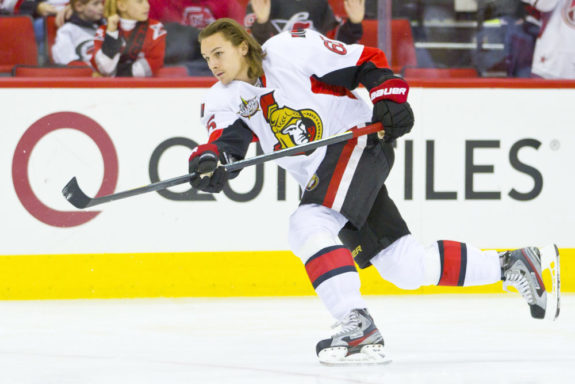 There will be many questions from fantasy hockey experts, I am sure. After all, not many had the guts to create a Fantasy KHL league last year during the lockout. The outpouring of support and turnout was incredible as we head into a second year coming up in September. Again, we always look to adapt and evolve as far as the fantasy hockey wing of The Hockey Writers is concerned.
So What is Fantasy Hockey IDP?
There are still many people that ask this. IDP is simply "individual defensive players". In fantasy football, there are categories used to merit the value of an individual defensive performer. From there, rankings are done accordingly. As for our rankings for an upcoming Fantasy Hockey IDP season, let us sleep on that a bit. After all, categories have to be agreed upon and tailored to fit the needs of even the most seasoned fantasy hockey veteran. IDP, for hockey purposes will be different and yet, it will be an adventure for everyone involved.
Defensemen are often overlooked in fantasy circles but in the last two or three years, there has been an increased relevance. Blocks and hits have determined far more fantasy championships than they probably should have. Yet, the bottom line is that it has happened. Adaptation is the name of the game and that is why "Fantasy IDP" has begun to make its way to the forefront.
So How Do We Do This?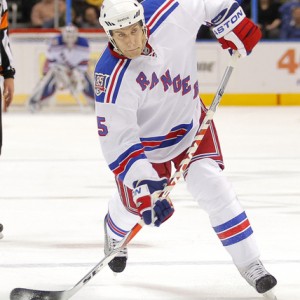 Again, there are a few options err platforms that can be explored. It really is simpler than it looks because of all the roster options available at a commissioner's disposal. All there really needs to be is an agreement on how many defensemen are to be used. Why? Simply, there are an ample amount of platforms (several are very free) that would more than suffice. The league could be head to head, points based, or even rotisserie depending on preference. There are many options to be honest. ESPN, Yahoo, and Fantrax are there just to name a few. There even could be daily fantasy hockey ramifications down the road depending on how year one goes.
Other questions have included how much would this cost. Honestly, it is free. Why charge money for something that is a bit of an experiment? Eventually the goal is to find even more defensive categories but keeping it as easy as possible is prudent right now. The challenge will become finding the proper mix of offensive and defensive defensemen to buoy a general manager to a championship.
What categories could be included?
These options are a little more limited. However, it will likely create strategies that the typical fantasy hockey general manager may not always encounter. Here are some that could potentially make the cut or is that survive the chopping block? I never know with these things.
Average Time On Ice

Shifts

Defensemen Points

Blocked Shots

Hits

Penalty Minutes

Plus / Minus

Special Teams Points
Goals
Assists
This is a pretty solid ten category block. People are making a case for shots on goal as well. When looking at it overall, maybe a few more could also come up for debate but time will tell. The next question is are their defensive rankings? Yes there is! Victoria Matiash writes an excellent column exclusively on defensive rankings. Typically she has a Top 75 and a little more commentary than most. It is very much worth the read for anyone considering this type of league. Players like Erik Karlsson, Kris Letang, and P.K. Subban would be tops on many lists just for starters. This year's best defenseman from our standpoint would be Subban. Here is a video.
Again the possibilities are endless but there will be more updates and posts on this developing new league. Keep an eye out for it and just remember there is always someone willing to try out new ideas. You can follow me @ChrisWasselTHW for all your hockey and fantasy hockey needs.