Scott Darling, come on down.
You're the next contestant on "anything is better than nothing" when it comes to my fantasy hockey team's goaltending.
Admittedly, I had never heard of the guy — well, barely — prior to this season, but his overnight success made him a feel-good story in real life, and my fantasy team was in dire need of some inspiration. A pick-me-up, if you will. So I picked up Darling off waivers upon his call-up to the Chicago Blackhawks and, almost simultaneous to his addition, I finally found the win column in not one but both of my keeper leagues this past week. Finally got off the snide.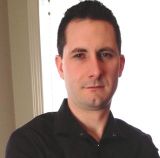 Granted, Darling didn't have anything to do with those victories — not unless he telepathically influenced Ryan Miller to keep Alex Ovechkin off the scoresheet Sunday — but I'll credit his karma for changing my fortunes.
Sure, it was only two weeks and four combined losses to start the season, but it felt like an eternity — as I'm sure many of you can relate. Especially with all of the initial puck-drop excitement and optimism, only to have it wiped out with a series of humbling head-to-head defeats.
I tried to be patient and not panic, and tried to make the most of my position in the standings by scouring the waiver wire for timely additions, such as Darling. He's likely on the next bus back to Rockford, Illinois, but he's already served his purpose. Darling allowed me to get the minimum two starts this week for only the second time this season, and his efforts in a 1-0 loss to the Ducks might be enough to steal save percentage for my first goalie-category win of the campaign. Fingers crossed for that one, but I won't be holding my breath.
That kind of temporary fix can go a long way in the big picture as every point counts over the course of the season and they all add up in the end. That said, when Darling is inevitably sent down to Chicago's farm team, with Corey Crawford nearing a return, my goaltending will be back in shambles.
Cam Ward, my big early-season trade acquisition, is still winless, sporting a 3.95 goals-against average and equally cringe-worthy .840 save-percentage that has done nothing to solve my crease issues. That GAA was to be expected with the Hurricanes being as bad as they are, but I figured Ward would be able to post a respectable (not shameful) Save %, which is one of only two goalie categories in that league — along with Wins, which are a lost cause.
Viktor Fasth is close to returning from a recurring groin injury that sidelined him just two games into the season, but Ben Scrivens was able to grab a stranglehold on Edmonton's starting job in his absence. Scott Clemmensen got shelled by the Penguins in mop-up duty during his season debut on Tuesday, so who knows when he'll actually get a start for the Devils. Oh, and the most famous Devil of all-time, Martin Brodeur, still hasn't signed and is now essentially wasting a roster spot.
Realistically, unless I sell the farm to land another bona fide starter — a legit one this time, on a winning team preferably — it will be up to my forwards and defencemen to carry the load in that league. Any potential prize money will be won, by and large, thanks to my big six: Sidney Crosby, Tyler Seguin, Taylor Hall, Ryan Nugent-Hopkins, Erik Karlsson and Oliver Ekman-Larsson. They are my ringers and they need to stay healthy (and productive) for me to have any hope of a payout.
Barnburner In Progress
This week's matchup is a fun one, because I'm playing against a team that mirrors mine in terms of make-up. Other top contenders have built their teams based on depth, with no real superstars but solid household names across the board. My current opponent, who was leading 4-2-4 in the fallout from Tuesday's full slate, boasts a top five of Steven Stamkos, John Tavares, Nathan MacKinnon, Drew Doughty and the injured Victor Hedman.
His team has better depth up front and has been getting better goaltending so far from the pairing of Darcy Kuemper and Jhonas Enroth — minus the Minnesota meltdown from Monday. With Hedman on the shelf, I should be able to at least split, if not sweep the defence categories, but I can't feel too sorry for him as I'm still without Josh Bailey and Dmitry Orlov to injury, while Zach Bogosian and Nikita Nikitin are questionable for the rest of the week.
Dany Heatley finally debuted for the Ducks in that Tuesday win over Darling, and Barclay Goodrow has now been activated for the Sharks as well, although it's uncertain if he'll actually suit up this week. Either way, this has all the makings on another manic Sunday, another nail-biter, but another fun finish.
Preaching Parity
Doubling as a commissioner for this league, which I helped start in the summer of 2010, developing and, more importantly, maintaining parity has long been my goal. Knock on wood, but I think we've finally achieved that this year.
Although we have a three-time defending regular-season champion who is topping the standings again — and, no, it's not me — it seems as if any team can beat any team in any given week so far. That's a positive sign for any league, and our 20 teams are all enjoying the ultra-competitive experience in comparison to years past.
It's very early on and lopsided trades can drastically shift the balance of power, but for the time being, everybody is still "going for it" and that's great to see. Every week there have been so-called upsets and only 11 points are separating 5th from 19th through three periods. In other words, if the 19th-place team was to beat the 5th-place team 7-2-1 in Period 4, they would suddenly be tied in the standings.
That's how close and intense this league has become, and hopefully it can stay that way for at least a few more weeks before the slightly weaker (on paper) teams decide to start selling off assets and trending toward the Connor McDavid-Jack Eichel sweepstakes.
Learning Experience
My other keeper league, which I just joined this summer, remains a feeling-out process, but I did manage my first victory there last week too. It was a matchup that I should have won, but it was a relief to see that result reflected in the standings.
Dougie Hamilton came to life with a big game, but Mika Zibanejad remains missing-in-action this season. Brad Richards seems to be gradually finding his groove with the Blackhawks, but Ales Hemsky is still snakebitten with the Stars. At least he's not hurt like Martin Havlat in New Jersey. Brandon Dubinsky has started skating again, but he's probably a couple weeks away from returning. Nothing new on the Nathan Horton front, so he's basically an afterthought at this point. Go up and down my roster and there really hasn't been any bright spots. Even Patrick Kane and Kari Lehtonen have been just OK thus far, which won't be good enough going forward, as my schedule is about to get significantly tougher for the next few weeks.
I might try to shake things up with some more trades sooner than later, but it doesn't pay going into sell mode because I've already dealt away my first-round pick in our 2015 rookie draft as part of the package to land Lehtonen. I've already made my share of mistakes in overhauling that team, so this might just go down as one of those live-and-learn years where I won't see any return on my investment.
I'll keep looking for the right mix through "hockey deals", but it's looking more and more likely that I'll stay in no-man's land — stuck in the middle of the pack. There are a handful of matchups I should win handily and then a dozen where I'll have my hands full or won't stand much chance, plus a few toss-ups that could either way. Win those and I'll probably squeak into playoffs in that 28-team league, but it's not looking overly promising past that.
How are you doing in your respective leagues? Feel free to fire me a question at any time and I'll do my best to answer them, or give you my two cents — whatever that might be worth.
Larry Fisher is a sports reporter for The Daily Courier in Kelowna, British Columbia, Canada. Follow him on Twitter: @LarryFisher_KDC.