After putting in plenty of work in the Western Hockey League (WHL), American Hockey League (AHL), and even as an assistant at the NHL level, Ryan Huska is finally getting his opportunity to be a head coach in the best hockey league in the world. The Calgary Flames chose to hire the 48-year-old shortly after relieving Darryl Sutter of his duties. Despite serving as Sutter's assistant for the past two and a half seasons, he is said to be much more of a player's coach who will help make coming to the rink more fun.
Related: Flames' Sharangovich Will Prove to be Worth Trading Toffoli
That will be huge for this Flames group, who quickly soured on Sutter this past season. Their play showed just that, as they entered the 2022-23 campaign as Stanley Cup contenders but wound up missing the playoffs by two points. Immediately after the season had wrapped up, several voiced frustration with Sutter during exit meetings, resulting in the 64-year-old's firing.
With the change, it should help the Flames immensely this coming season. The roster remains one of serious talent, and with a better leader behind the bench, they could very well get back to being a playoff team this season. If they can do so, Huska will quickly gain a reputation as a great NHL coach, and could even take home some hardware.
Huska Providing a Breath of Fresh Air for Flames
The Flames have had just two Jack Adams Award winners throughout their franchise history. Ironically enough, Sutter was the most recent, having won it after the 2021-22 season in which he led the Flames to a spectacular 50-21-11 record.
The other to take home a Jack Adams with the Flames was Bob Hartley, who did so after the 2014-15 season which saw his team go 45-30-7 in a year which many believed was going to be difficult to put together wins.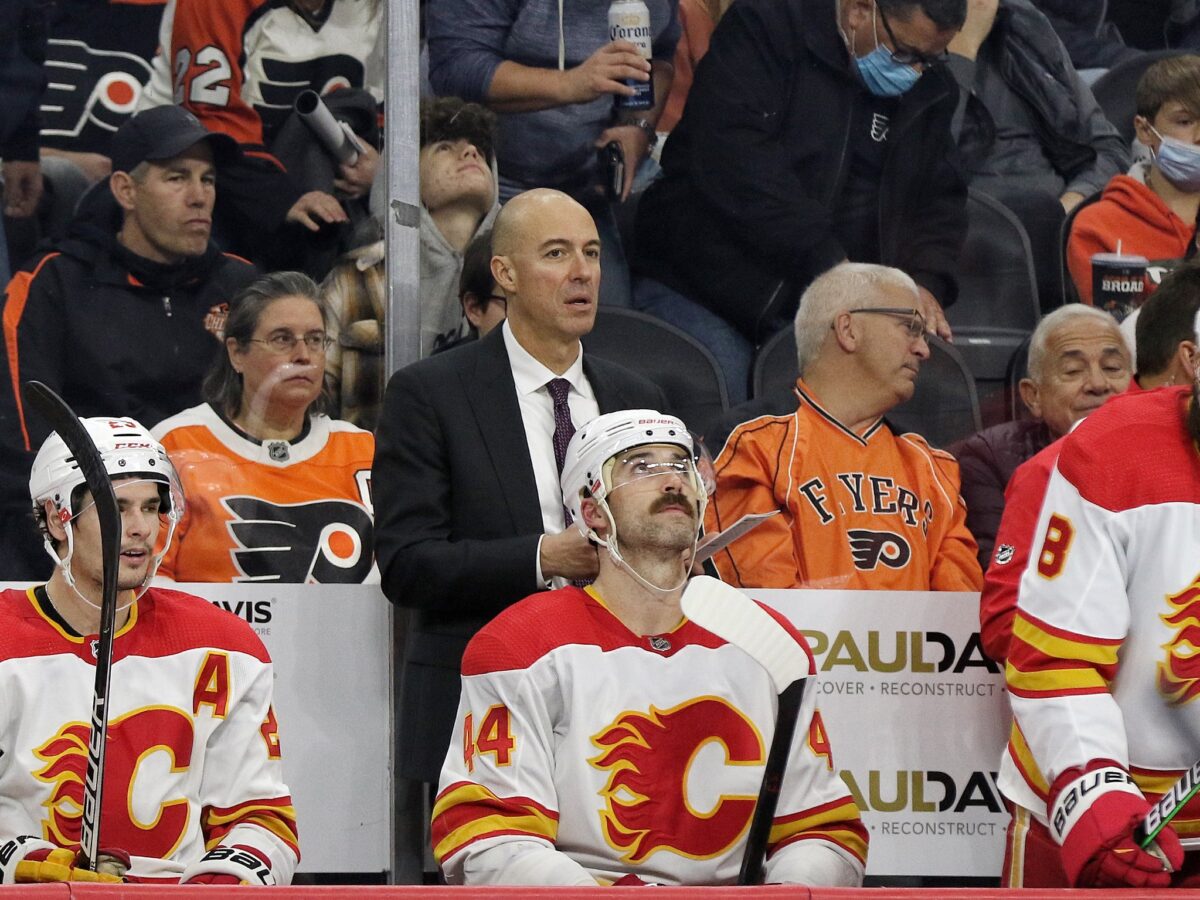 With talent such as Jonathan Huberdeau, Elias Lindholm, Nazem Kadri, Andrew Mangiapane, and several others up front, paired with defencemen such as Rasmus Andersson, MacKenzie Weegar, and Noah Hanifin, is it really that crazy to see the Flames put up a record similar to either of the two above? If Jacob Markstrom is able to turn things around after a disappointing 2022-23 season, there is plenty of reason to be optimistic they can do just that.
---
Latest News & Highlights
---
There are several things boding well for Huska as he prepares for his first season as a head coach in the NHL. The first is simply that he isn't Sutter. That alone will have his players more motivated and eager to come to the rink and put in the effort needed to be successful. Another key element is that he is extremely familiar with the vast majority of the roster. That will be huge, as sometimes coaches coming in from outside the organization take a bit of time to adjust and get familiar with each player's style and where they fit in the lineup.
Huska Has Experience Turning Teams Around in Quick Fashion
Huska's first crack at being a head coach came during the 2007-08 season with the Kelowna Rockets. In the season prior, the Rockets struggled immensely, compiling a miserable 22-41-9 record. He was able to turn things around very quickly, as they improved to 38-26-8 that very next season.
Related: Flames Have Real Shot at Winning Stanley Cup This Season
While that turnaround was impressive in itself, it got even better from there. The very next season, Huska led the Rockets to a 47-21-4 record. That team not only had plenty of regular season success, but was also able to win a WHL championship. They were also able to advance to the Memorial Cup Final, but fell 4-1 to the Windsor Spitfires.
Obviously, the Flames organization and fans would be ecstatic if Huska could lead them to a championship as well. As far as the Jack Adams Award is concerned, however, all that is taken into account is the regular season. While not a requirement, voters seem to prefer choosing a coach who overachieves with their respective team. Given how low expectations seem to be from outsiders surrounding the Flames this season, he could very well take home the award in his first year as an NHL head coach.