In this edition of Calgary Flames News & Rumors, several players have been linked as potential trade targets in recent days as the trade deadline approaches. In other news, Jonathan Huberdeau's first season in Calgary started off poorly and hasn't gotten much better since. Meanwhile, Jacob Markstrom, who was also expected to be one of this team's best players in 2022-23, has struggled in a big way.
Flames' Rumored Trade Targets
With the trade deadline nearing, there are tons of rumors being tossed around by some of the game's biggest insiders. For the Flames, it has been known since training camp that they are looking to add a top-nine forward to their lineup, and general manager Brad Treliving re-confirmed that days ago (from 'Julian McKenzie: Jakob Pelletier comments, more: Brad Treliving Q&A,' The Athletic, 01/30/23).
"Somebody that can help offensively, that's wide net," Treliving said when asked what he is hoping to add to his roster. "We value certain things in terms of competitiveness and responsibility. So, certainly, somebody that you think can fit with you and be a fit and a match. Trying to add a bit more scoring punch. And it's easier said than done. I can give you a description head to toe, they're hard to find. You can't get them for free."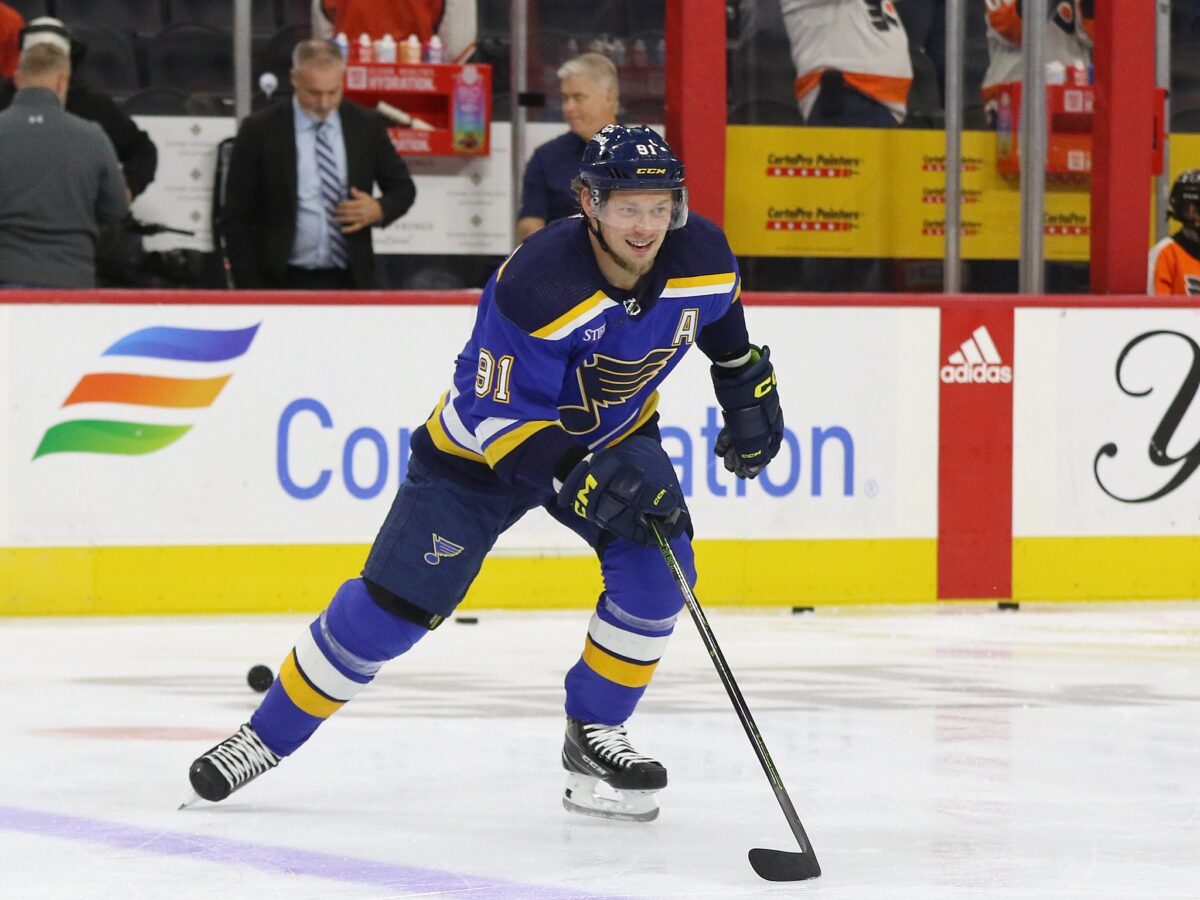 As for who they may be looking to add, several names have come up as of late. Recently, Frank Seravalli said that Treliving has been in talks with the St. Louis Blues, though he admitted he wasn't sure if it has been in regards to Ivan Barbashev or Vladimir Tarasenko. Roughly a month ago, I wrote an article suggesting Barbashev as a decent fit with the Flames, given his team-friendly contract, paired with his high-level skill, which he showed a season ago. As for Tarasenko, he was rumored to be heading the Flames way early this past offseason and, like Barbashev, is a pending unrestricted free agent (UFA).
A number of other players linked to the Flames include James van Riemsdyk, Tyler Bertuzzi and Nick Ritchie. These names were all suggested by David Pagnotta of The Fourth Period, though all were said to have several suitors. Nonetheless, it is clear that Treliving is certainly active in the market right now and should be expected to land an offensively talented winger between now and the March 3 trade deadline.
Huberdeau's Struggles Ongoing
This offseason, the Flames pulled off perhaps the biggest blockbuster the NHL has seen in over a decade, moving Matthew Tkachuk to the Florida Panthers in exchange for Huberdeau, MacKenzie Weegar, prospect Cole Schwindt and a conditional 2025 first-round pick. The jury was out on this deal in the early going, but once both Huberdeau and Weegar agreed to long-term extensions, the general consensus was that Treliving won this trade.
Fast forward to where we are now, and that consensus has shifted back to a more neutral stage. Of the three NHL players traded, Tkachuk has had by far and away the best season with 25 goals and 66 points through 49 games, though the Panthers as a team have fallen off in a big way since his arrival. As for the Flames, they also have fallen off, while both Huberdeau and Weegar have struggled to be the players everyone expected.
Related: Flames' Vladar Proving to Be a Tremendous Asset
---
Latest News & Highlights
---
Weegar's lone goal and 15 points through 49 games are certainly disappointing but are not nearly as concerning as Huberdeau's totals. Through 47 games, the 115-point scorer from just a season ago has only managed 33 this far. What makes things even scarier is that his massive eight-year, $84 million deal has yet to kick in.
Because he's been struggling, analytics guru Jack Han broke down what has gone wrong. Among many things, Han mentions how the Flames tight structured systems simply don't work for a player like Huberdeau. He also brings up the point that Huberdeau is not good in physical battles, which can hinder him during even strength play. Most concerning of all, however, is that Han says he believes Huberdeau is the most overrated point producer in the NHL today and lists several reasons as to why, which can be found in the link attached.
Markstrom Fighting It in 2022-23
The 2021-22 season was an outstanding one for many Flames, perhaps none more so than Markstrom. The veteran netminder had the best year of his career, compiling a 2.22 goals against average (GAA) along with a .922 save percentage (SV%) and a league-best nine shutouts. To no surprise, he was a finalist for the Vezina Trophy, marking the first time he had received such honour in his career.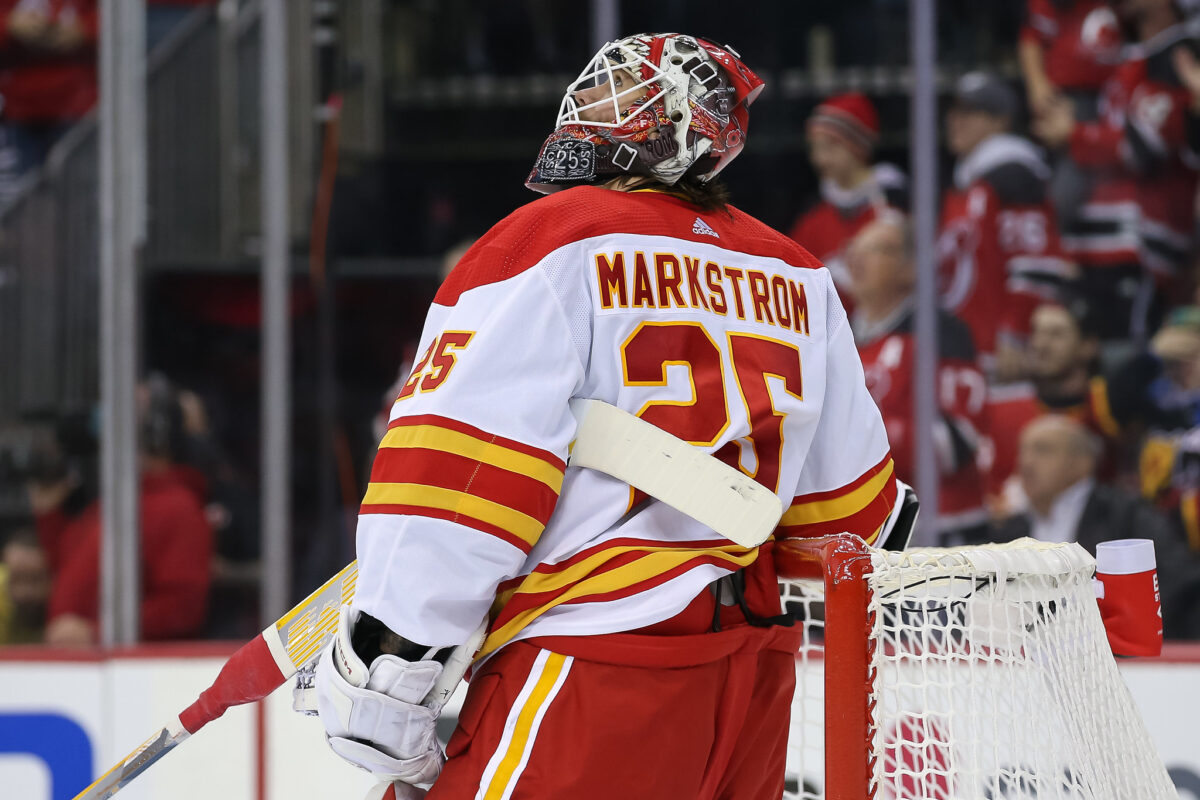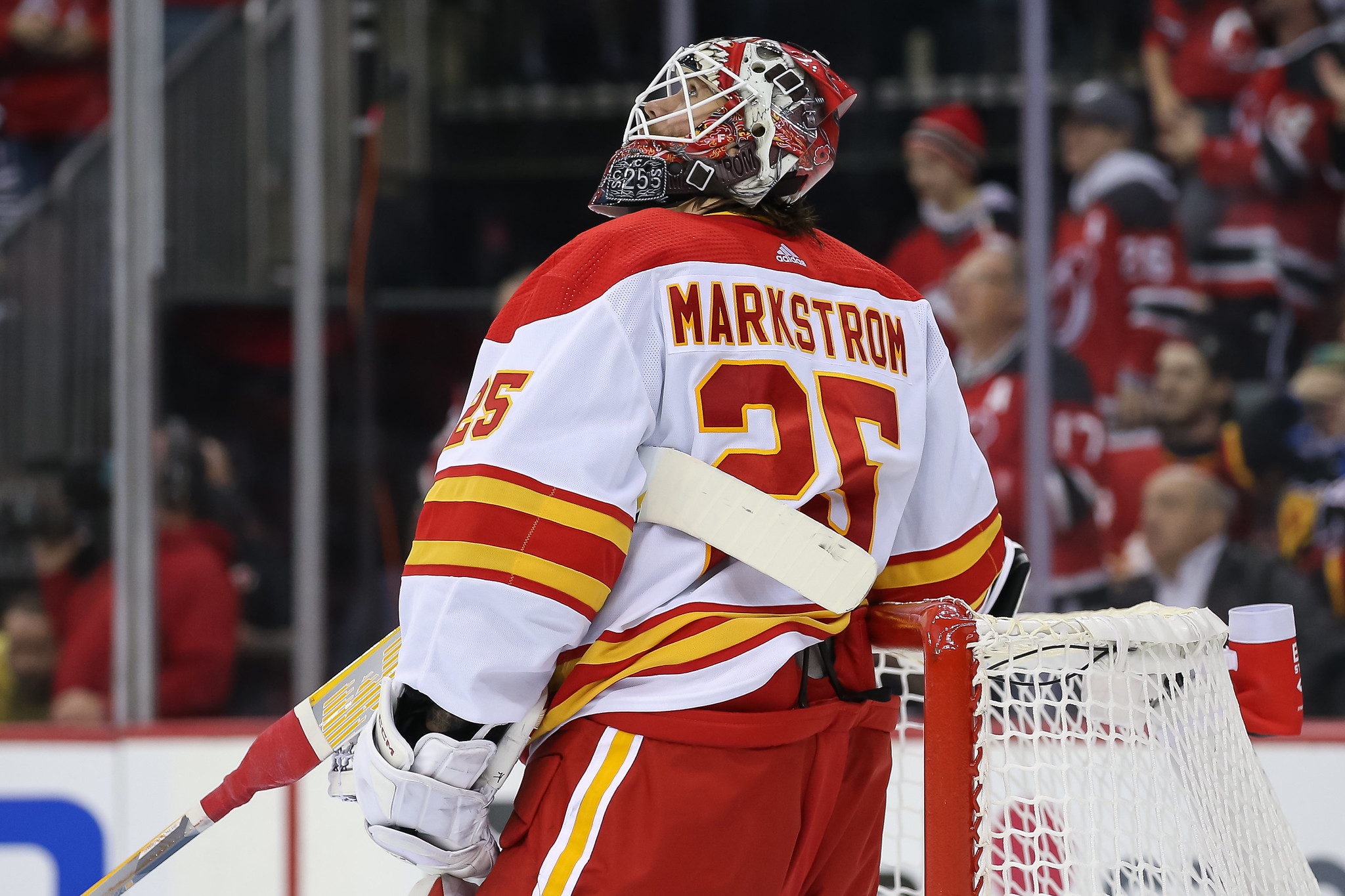 Most believed, despite an ugly second-round showing in the playoffs versus the Edmonton Oilers, that he would recapture that form in 2022-23. However, that has been far from the case. Through 33 games this season, he has a 2.86 GAA and a ghastly .893 SV%. It has gotten to the point that a large chunk of the fan base is hoping to see Dan Vladar take over the number-one position for the remainder of the season.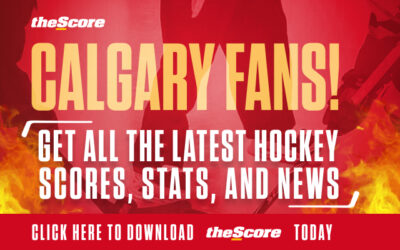 Despite that hope, head coach Darryl Sutter seems content in continuing to give Markstrom the bulk of the starts in hopes that he will regain his form from the season prior. If the Flames are to make the playoffs, they will certainly need that from him. Perhaps the break due to the All-Star Game festivities will be what he needs to get back on track.
Looking Ahead for the Flames
As mentioned, the Flames are in a bit of a break right now due to the upcoming All-Star Game. That break will continue until Feb. 6, when they will get back to it in a road game against the New York Rangers. They will then have the following two nights off before facing the Detroit Red Wings on Thursday and the Buffalo Sabres on Saturday to finish their week. All three will be massive games as they look to get themselves back into a playoff spot.
---
---