As with most teams, the Calgary Flames put together a good chunk of their roster through free-agent signings (both restricted and unrestricted). While some of these have worked out better than others, general manager (GM) Brad Treliving has done a relatively good job of putting together rosters that, at least on paper, are competitive.
Related: The Good: Listing Flames Best Signings Since 2020
Unfortunately, it is the bad moves that get the most attention, and the Flames GM has certainly made a few of those over the years. While the contracts listed below aren't flat out disastrous (those will be covered separately) it is safe to say the players on said deals haven't lived up to them from a value perspective. Here's a look at "the bad" deals Treliving has signed since 2020.
Jacob Markstrom, Goalie (Oct. 9, 2020)
Had I listed Jacob Markstrom on a list of bad Flames signings at this time last year, anyone reading would have called me crazy. After all, the now 33-year-old was in the midst of a career year, one in which he went on to finish as a Vezina finalist for the first time after posting a 2.22 goals-against average (GAA) along with a .922 save percentage (SV%). Unfortunately, the great season was quickly forgotten due to his massive second-round struggles against the Edmonton Oilers, which played a huge part in the Flames being eliminated in just five games.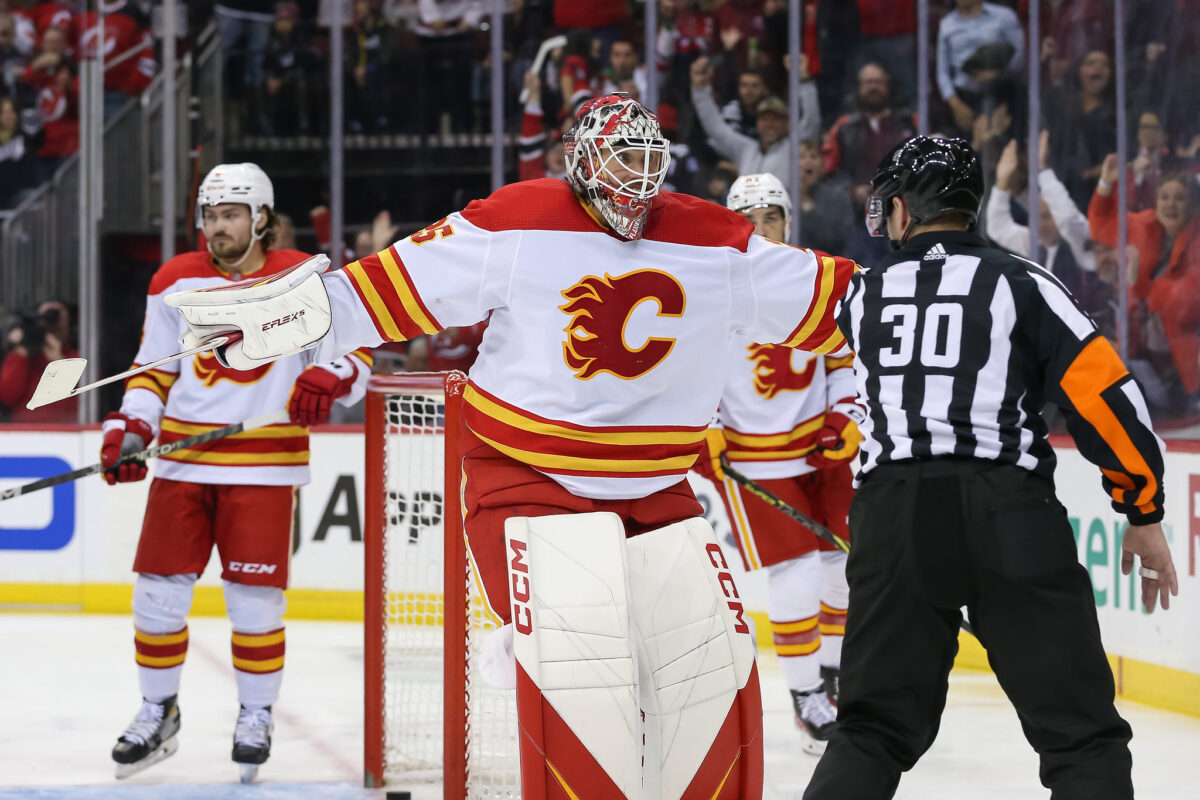 Any hope that Markstrom would return to form after his ugly playoff outing has seemingly diminished, as he hasn't been close to living up to his $6 million cap hit with a 2.98 GAA and a .889 SV% through 51 outings. In fact, it is more than fair to say he hasn't lived up to the six-year, $36 million deal he was given prior to the 2020-21 campaign, as two of the three seasons he has played in Calgary so far have been well below league average.
While some have discussed trading Markstrom in the offseason, that is unlikely to happen. Not only would his contract be difficult to move due to his struggles as of late, but he is a much safer option to pair in a tandem with Dustin Wolf next season than Dan Vladar. Expect the latter to be shopped around in the summer.
Blake Coleman, Right Wing (July 28, 2021)
When the Flames chose to sign Blake Coleman to a six-year, $29.4 million deal during 2021 free agency, it wasn't to help fill just one void. Coming off of two straight Stanley Cup Championships with the Tampa Bay Lightning, he was brought in to provide winning experience along with some very solid two-way play. Coming off a season in which he had 31 points in 55 games (46-point pace over 82 games), fans were hoping for a player who could score north of 20 goals a season while flirting with the 50-point mark.
---
Latest News & Highlights
---
While Coleman by no means has been terrible with the Flames, he hasn't had the impact most were hoping for. In 154 combined regular season games since joining the organization, he has 33 goals and 68 points, numbers that just don't justify his $4.9 million cap hit. On top of that, his performance in last year's playoffs, an area which he was expected to provide a big impact, was average at best, as he managed two goals and five points in 12 contests.
Nikita Zadorov, D (July 13, 2022)
During the 2021 offseason, Treliving surprised many when he chose to trade a third-round pick to the Chicago Blackhawks in exchange for Nikita Zadorov. The big Russian defender had a reputation as a mean, punishing player, but one who could often find himself out of position due to a lack of foot speed.
Playing alongside Erik Gudbranson for a good chunk of the season on the third pair, Zadorov was fine, providing that expected physicality and making lives disappointing for opposing teams. While he was solid, however, he averaged fewer than 17 minutes per game, which was the fewest of the six regular Flames defensemen last season. That's why it was rather unexpected when it was announced that he had received a two-year, $7.5 million extension this offseason.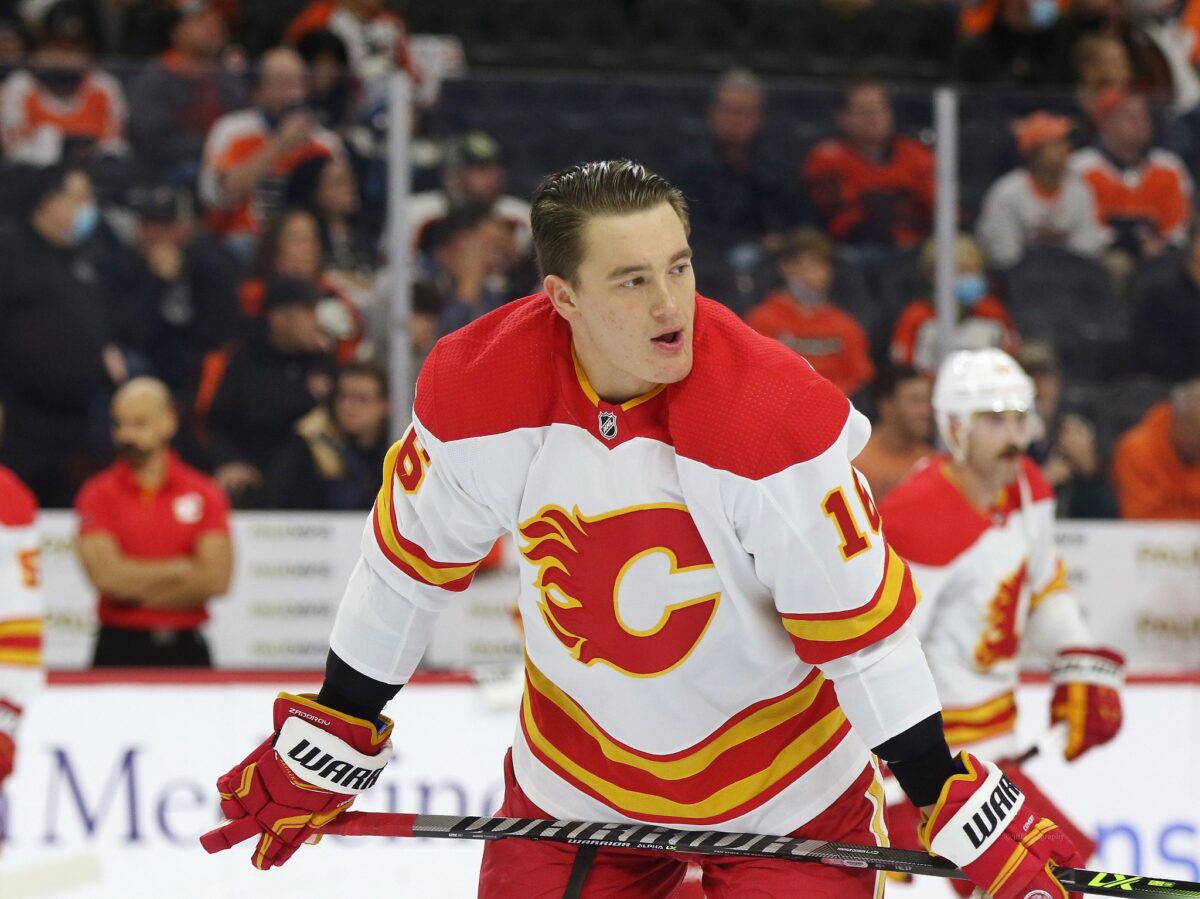 In 2022-23, Zadorov's play has been similar, as he hasn't been horrible, but also hasn't lived up to his $3.5 million cap hit. His lack of speed paired with his sometimes puzzling decisions with the puck can make him a frustrating player to watch at times.
Andrew Mangiapane, Left Wing (Aug. 2, 2022)
After having taken steps forward through each of his first four NHL seasons, Andrew Mangiapane has regressed significantly in 2022-23, just a year after posting career highs with 35 goals and 55 points. Through 73 games this season, he has a disappointing 14 goals and 35 points, which hasn't lived up to the three-year, $17.4 million deal he was rewarded this summer.
At his best, Mangiapane is a fantastic goal scorer who is also very responsible in his own end of the ice. Unfortunately, he tends to be a streaky player, and to this point in 2022-23, we have yet to see him go on one of his hot runs. With all that said, this is a season in which several on the Flames roster have had down years, and it would be of no surprise if he is able to come back in 2023-24 and more than live up to his $5.8 million cap hit.
MacKenzie Weegar, Defenseman (Oct. 7, 2022)
While the swap of Matthew Tkachuk and Jonathan Huberdeau (who will be further discussed in this series in a few days) surprised many on its own, what made it even more difficult to process was that the Florida Panthers also included MacKenzie Weegar in the deal. Though not everyone was well aware of the now 29-year-old due to the market he was coming from, those who had watched him in recent seasons were well aware just how special of a player he can be.
The 2021-22 season was the best of Weegar's career, as he had a career high 44 points while playing on an offensive power house of a team. While some thought his offensive totals may dwindle down slightly with the Flames, no one could have imagined that through 72 games he'd have just 26 points on the year.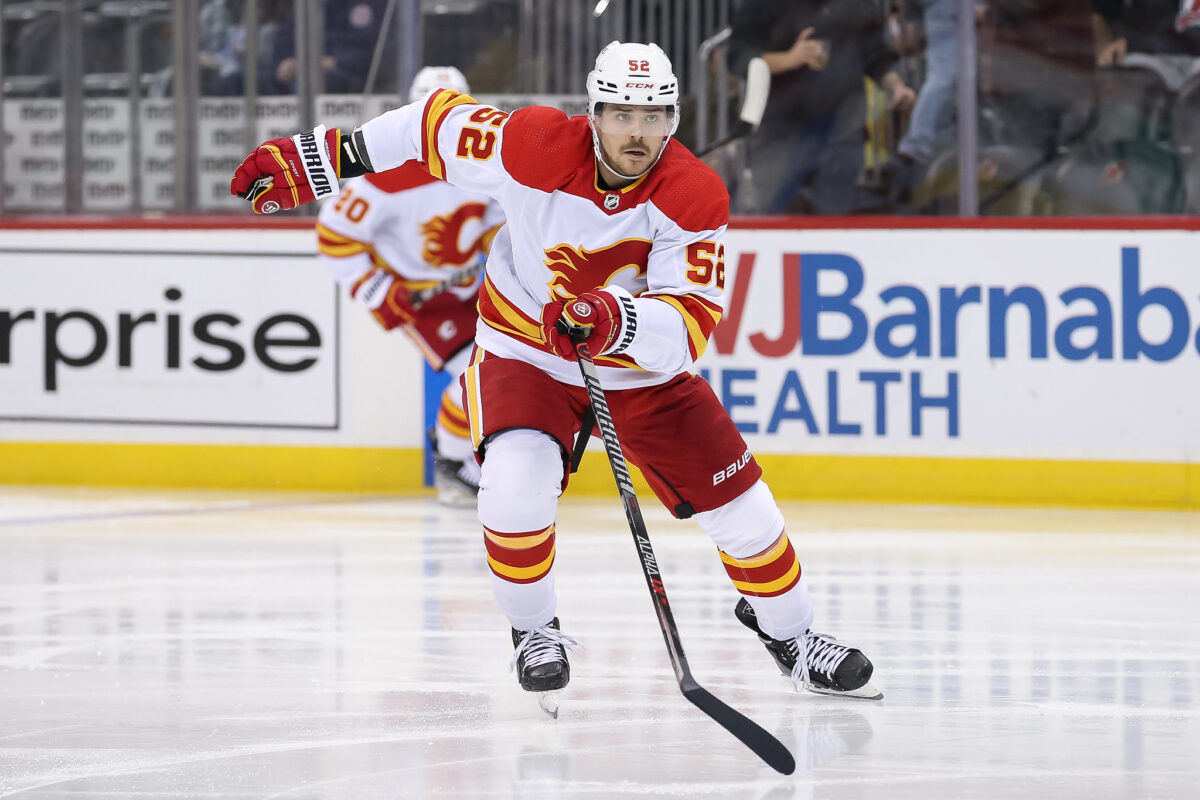 Keeping Weegar on this list rather than the "the ugly" one that will be coming out shortly is the fact that, despite his disappointments offensively, he has been quite steady in his own end. The issue on that front is that, similar to his time with the Panthers, when he makes mistakes, they tend to be glaring ones. Whatever one's opinion of his time in Calgary so far, the fact that he has already been discussed in trade rumors goes to show this contract (which has yet to kick in) isn't looking great at the moment.
Regression Hurting Flames
Entering the 2022-23 season, many believed the Flames were Stanley Cup contenders. The thought was that they would continue off of what was an impressive 2021-22 campaign and build from there. However, what didn't get discussed much at the time was that the top players on their roster were all coming off of career years, which should have perhaps sounded an alarm for potential regression. Hindsight is 20/20, of course, but regression is what we have got, with several names above being perfect examples.
---
---