The Florida Panthers have a short history in the league, spanning 30 seasons, all with records that were broken only a few seasons ago. For example, Aleksander Barkov is the all-time leader in points and goals.
---
Latest News & Highlights
---
Despite that, only three numbers have been sent to the rafters by the organization, with only one of those being a player in goaltender Roberto Luongo. The other two were former owners of the South Florida legend Wayne Huizenga and Bill Torrey. With that being said, more players should have their numbers immortalized that played for Florida.
Olli Jokinen
Until it was broken by forward Jonathan Huberdeau, Olli Jokinen had the most goals and points by a Panther with 188 goals and 419 points. Currently, he sits at third all-time in both categories.
In addition, he's fourth all-time in assists with 231, third all-time in power-play goals with 65, fifth in short-handed goals with eight, and second in game-winning goals with 36. He also had the third-highest goals scored in a single season in the 2005-06 season with 39.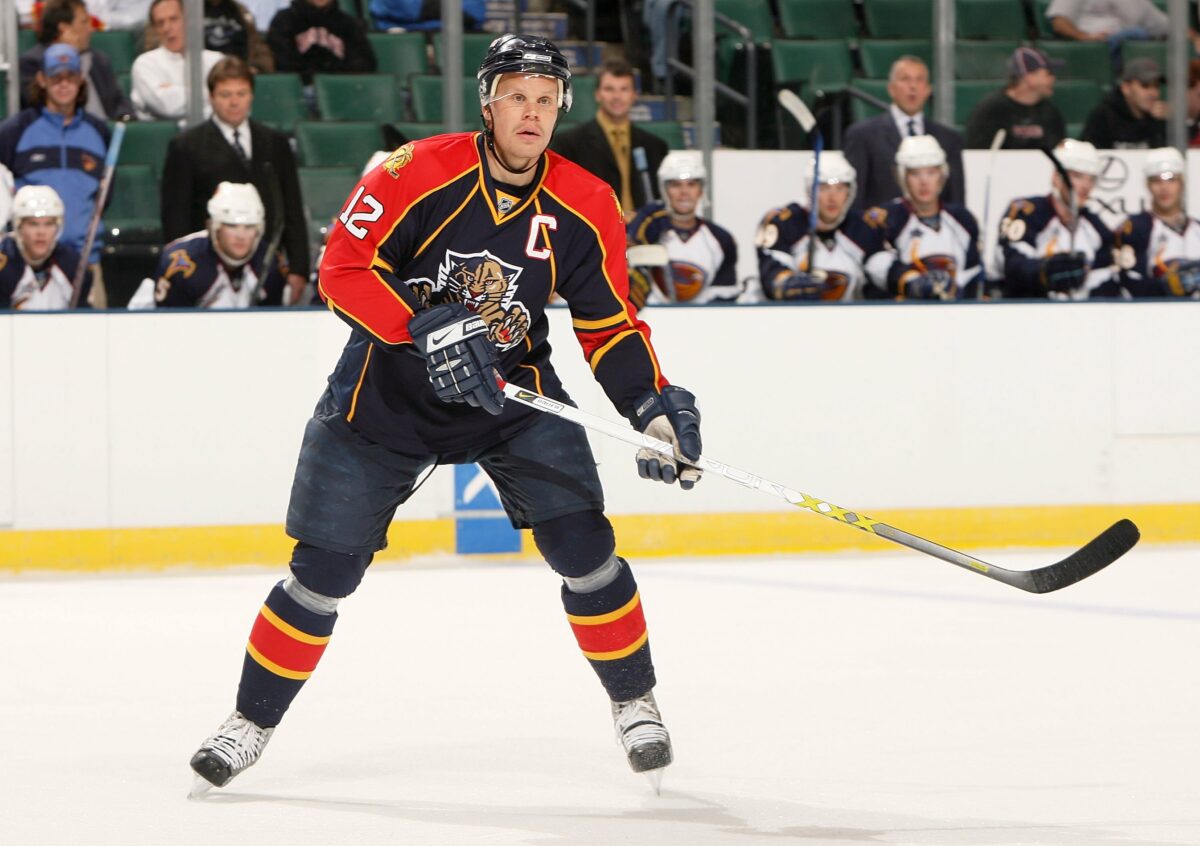 Furthermore, he continues to give back to the South Florida community as he's one of the main coaches at the South Florida Hockey Academy in Coral Springs, Florida. His number being retired has been long overdue with what he accomplished as a Panther
John Vanbiesbrouck
One of the first starting goaltenders in franchise history, John Vanbiesbrouck set the standard for being a goaltender in South Florida. Originally selected through the expansion draft from the New York Rangers, Vanbiesbrouck was a key piece in the "Year of the Rat" run back in the 1995-96 season. During that playoff run, he had a save percentage (SV%) of .932, a goals-against average of 2.25, 12 wins, and a shutout through 22 games.
Related: Canucks: Revisiting the Luongo Trade
He is currently second all-time in games played as a Panther goaltender with 268, second in wins with 106, third in shutouts with 13, and third in all-time SV% with .912. Additionally, he had the fifth most wins in a single season in the 1996-97 season with 27 and the fifth highest SV% in a single season in their inaugural season with .924.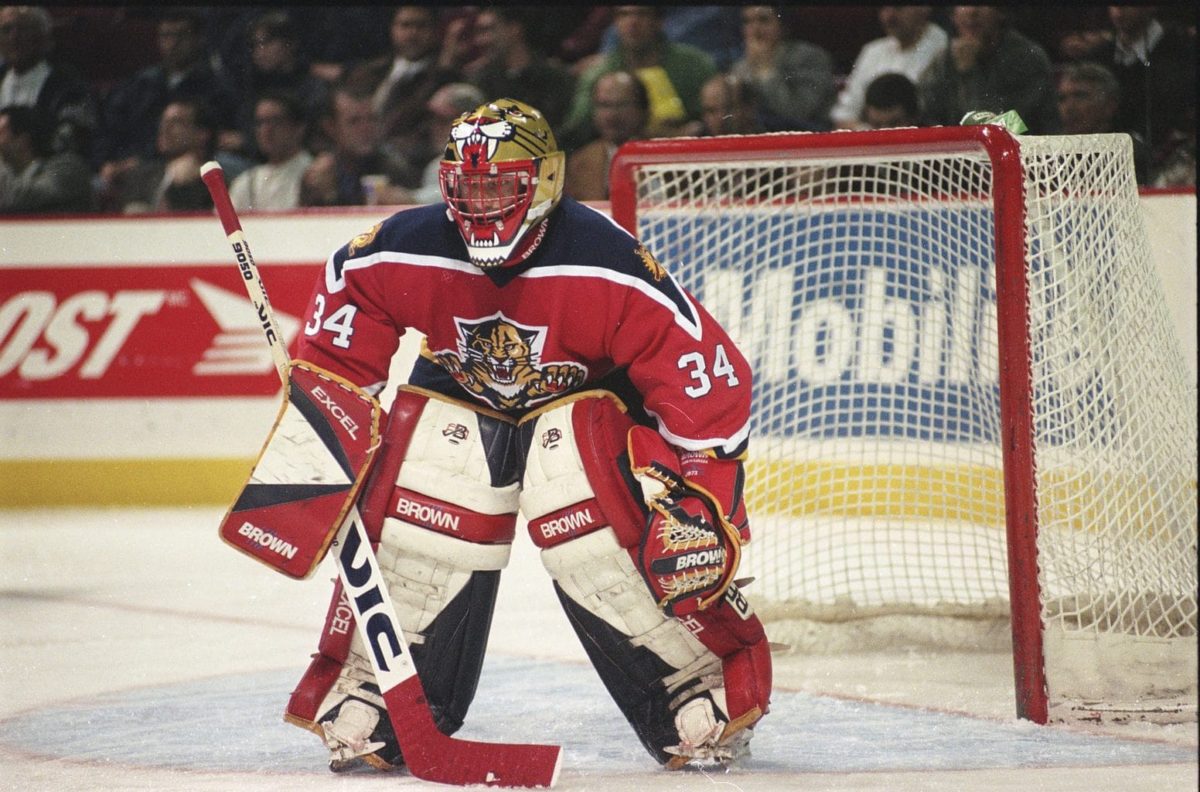 As one of the original players who set the standard for the Panthers, his number of "34" should no longer be available for anyone to wear.
Ed Jovanovski
Ed Jovanovski was originally drafted by the Panthers and was electric during their historic cup run in the 1995-96 season. During the run, he scored a goal and assisted on eight others through all 22 games played. For his hard hits, he was given the nickname "Jovo-Cop".
Related: Panthers Looking Like They'll Stay Competitive This Season
After spending some time with the Phoenix Coyotes and the Vancouver Canucks throughout most of his later years, he returned to the Panthers in 2011. He was named captain in the 2012-13 season before retiring a couple of seasons later.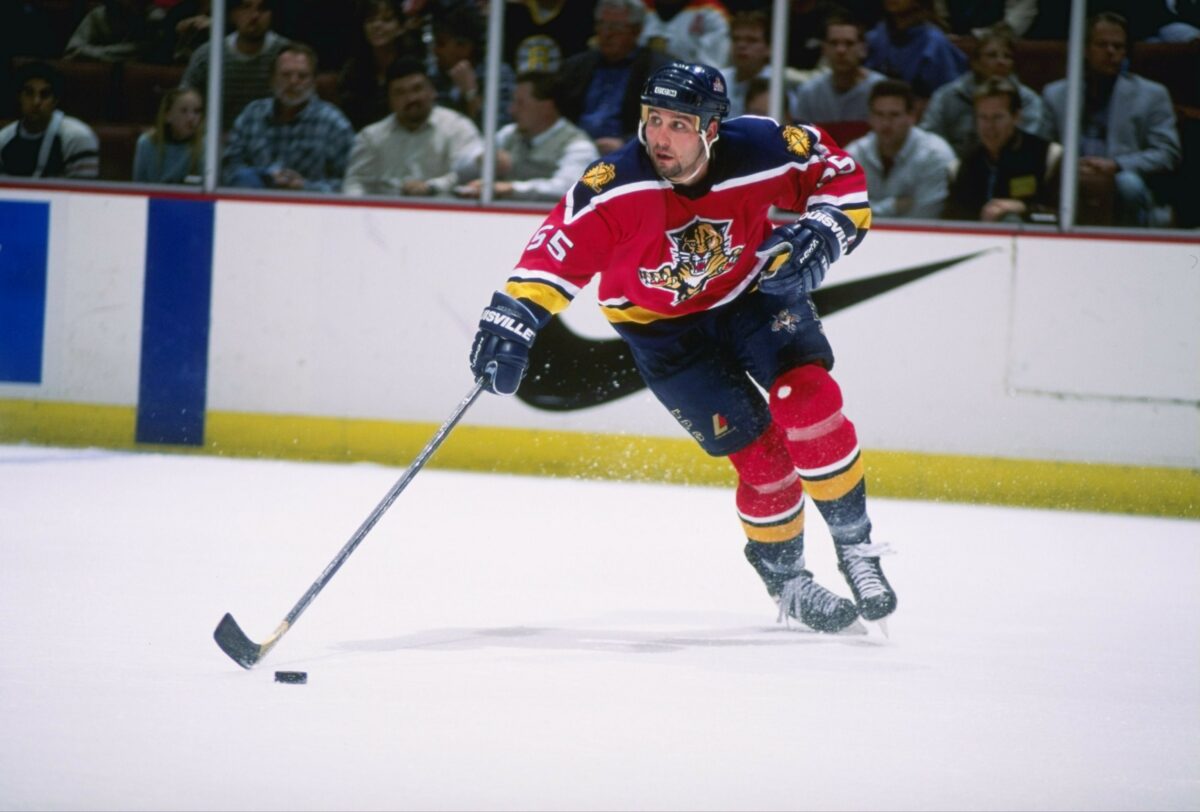 He continues to do work with Florida as he works with Bally Sports Florida during Panthers games. Because of what he currently does and what he's done, he needs to have his digits hanging with Luongo's.
Scott Mellanby
The second captain in Panthers history, Scott Mellanby, was selected from the Edmonton Oilers in the expansion draft. On Oct. 6, he scored the very first goal in franchise history. After spending eight seasons with the Cats, he sits fourth all-time in goals with 157, fifth in points with 354, second in power-play goals with 66, and fourth in game-winning goals with 22.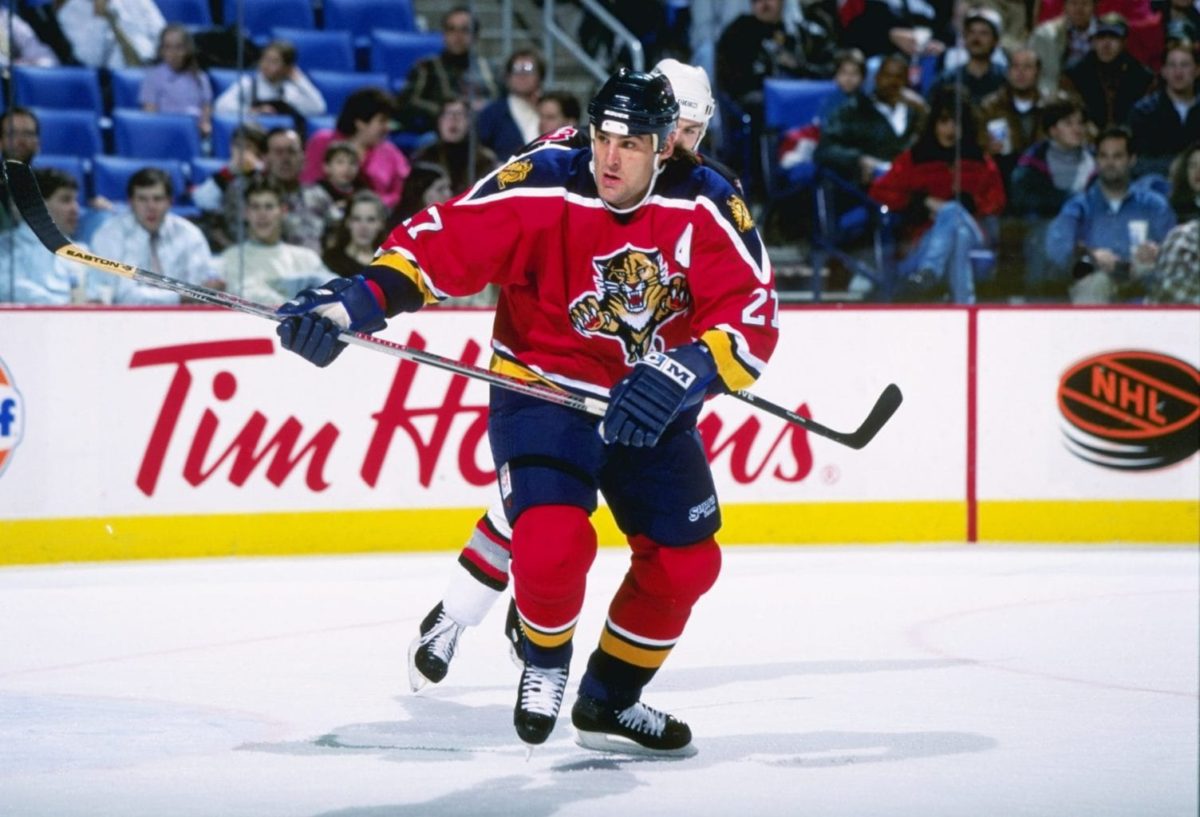 Most notably, he is credited with starting the Panther tradition of the rats on the ice. On the morning of Oct. 8, 1995, at the Miami Arena, he killed a rat in the locker room with a stick slapshot style. With that same stick, he scored two goals against the Calgary Flames later that night. Vanbiesbrouck called it a "rat trick" and the rest is history.

The story alone is enough to send his number to the stands.
The Future Could Create More Numbers
Of course, there are a ton of names on the current roster that look to receive the same treatment as Luongo and company. But the team's foundation was originally set by some of the original greats in Mellanby and Vanbiesbrouck.
Granted, those records are slowly being broken by the current roster. But they also need to find a way to honor the team instead of hanging up a jersey in the Den of Honor. And with the 30th Anniversary this season now is a perfect time to do so.
---
---