In order to win the Stanley Cup, you need buy-in from every player in your lineup, from top-flight superstars who bring home all the headlines, to bottom-pairing wingers and defensemen that may not play in every game. These unsung heroes might hit the scoresheet just once or twice in a playoffs, but they can have a meaningful impact on a championship run.
For a team like the Tampa Bay Lightning, who not only won back-to-back Stanley Cups in 2020 and 2021 but reached the Final in 2022, a flat salary cap made these depth players all the more important. With money tight, the franchise had to find ways to build a roster that could compete with anyone in the NHL, from their top-line centerman to their number-seven defenseman. So, with players rotating in and out of the roster with regularity, I wanted to take some time to discuss these forgotten Stanley Cup Champions both before and after their time with the Lightning.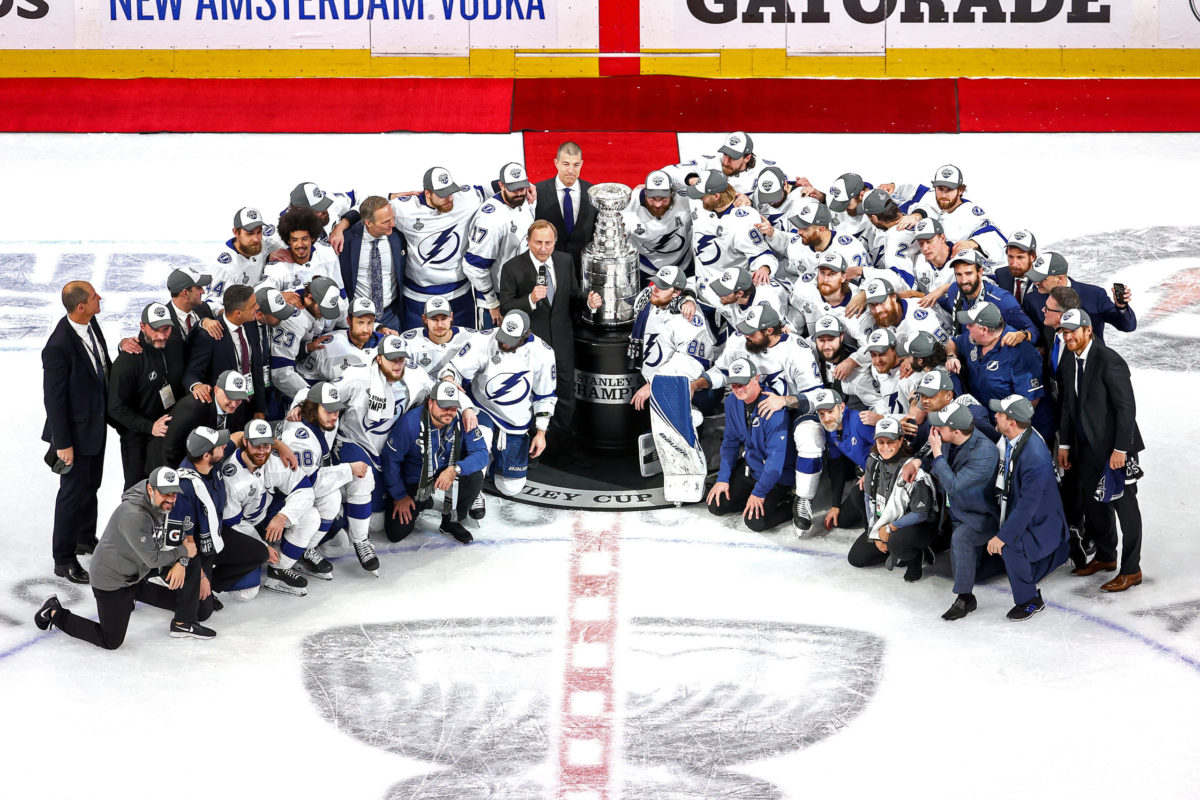 To kick off this series, let's start with one of my favorite former Lightning players, Cedric Paquette. As a fourth-round pick by Tampa Bay at the 2012 NHL Draft, Paquette was a fantastic example of how improved the franchise's drafting and development was under then general manager Steve Yzerman.
Lightning Developed Paquette's Bottom-Six Toolkit
While Paquette had an NHL-ready frame at 6-foot tall and 200-plus pounds, he was far from an offensive dynamo. However, what he brought to the franchise was bottom-six grit that doesn't always show up on the stat sheet. In his first full professional season with the Lightning's American Hockey League (AHL) affiliate, the Syracuse Crunch, he posted 20 goals and 44 points, which were both solid totals, but he also logged 153 penalty minutes, which showed his willingness to take on anyone in the league.
---
Latest News & Highlights
---
Paquette brought that fight with him to the Lightning, when he was tasked with starting in the 2014 playoffs against the Montreal Canadiens after playing in just two NHL games. While he wasn't ready for that ice time yet (Neither was Tampa Bay, as they were swept by the Canadiens), he still left an impact with 16 penalty minutes in four games.
Following this introduction to the league, Paquette played his next six seasons with the Lightning, posting roughly 8 goals and 16 points, along with a steady supply of hits and penalty minutes despite injuries limiting his playing time. To put it best, he was nicknamed "Dump Truck" by boltsprospects.com, as they said:
Dump trucks aren't pretty. Dump trucks aren't fast. Dump trucks are strong and dump trucks do hard work. That's what Cedric Paquette does. Hard work.
So, he wasn't that sexy scoring forward everyone wanted on their jersey, but in the playoffs, Paquette made his money. His size and physicality translated perfectly to the grueling schedule and he played in every Lightning postseason game from 2014 through 2020, where he totaled 91 starts. This durability and grit made him a key asset to the Lightning, and it's hard picturing the team winning the 2020 Stanley Cup without his contributions, even if it was rarely on the scoresheet.
Paquette's Cap-Related Departure From the Lightning
Following the conclusion of the 2020 Bubble playoffs, the Lightning found themselves (like most of the NHL) in serious cap trouble due to circumstances outside their control. This forced them to shed salary, which led to Paquette, Braydon Coburn, and a 2022 second-round pick being traded to the Ottawa Senators for Anders Nilsson and Marian Gaborik. This trade did two things, as it cleared roughly $3.3 million in cap space immediately, and allowed Tampa Bay to work some shenanigans by placing Nilsson and Gaborik on long-term injury reserve to clear up more space which helped spawn the $18 million over the cap meme when they won the 2021 Stanley Cup.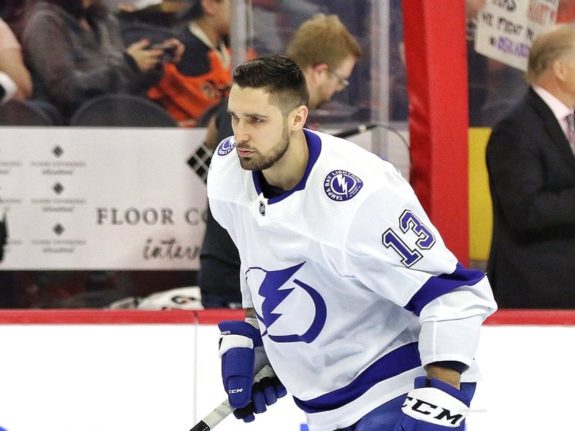 At the moment, this trade looked like a bit of a coup by the Senators, who not only added two Stanley Cup Champions to their roster but got a second-round draft pick for their cap space. However, things didn't go well for Paquette in Ottawa, as he played in just nine games for the franchise before being traded to the Carolina Hurricanes.
While in Carolina, Paquette played 38 games but never really found his footing with the franchise due to another string of injuries. He did draw into four playoff games as well, but he only posted one assist before the Lightning eliminated the Hurricanes in the second round.
Following this, Paquette signed with the Canadiens for the 2021-22 season and played 24 games before being scratched, waived, and assigned to the Laval Rockets, where he combined for 28 regular and postseason games. While there likely would have been an AHL contract offer for him, he decided to sign with HC Dinamo Minsk of the Kontinental Hockey League (KHL) for 2022-23. While playing in Russia, he posted 14 goals and 27 points in 57 games played.
Paquette Showcases Fragility of an NHL Career
A reality of the NHL is that your career can change instantly due in no part to your own choices. Injuries derailed Paquette's potential, and while he found his spot with the franchise, a flat-salary cap forced the Lightning to trade him at a loss in order to stay compliant. Had he been able to play out the remainder of his contract, he likely would have contributed to another Stanley Cup Championship for Tampa Bay and parlayed that into a two or three-year deal with a team looking to add winning experience to their roster.
Related: Maple Leafs News & Rumors: O'Reilly, Knies, Rielly & Acciari
Instead, he was traded twice and was unable to thrive due to injuries and other complications. Despite playing well in the KHL, it's hard to imagine he has done enough to earn an NHL contract, so, Paquette will need to decide if he will continue playing overseas, or take an AHL contract to continue his career.
However, I don't want to leave this on a sour note, as Paquette's time with Tampa Bay was incredibly successful. He was part of the young core of home-grown talent that elevated the franchise from laughingstock to Stanley Cup Champion. Sure, his contributions on the scoresheet may not have been notable, but his play on the fourth line was impactful, and he will always have a place in Lightning history.