Although the Colorado Avalanche unexpectedly stumbled in their series opener against the underdog Seattle Kraken, they head into Game 4 (April 24) with a 2-1 lead, largely in line with how many figured the first-round bout to play out.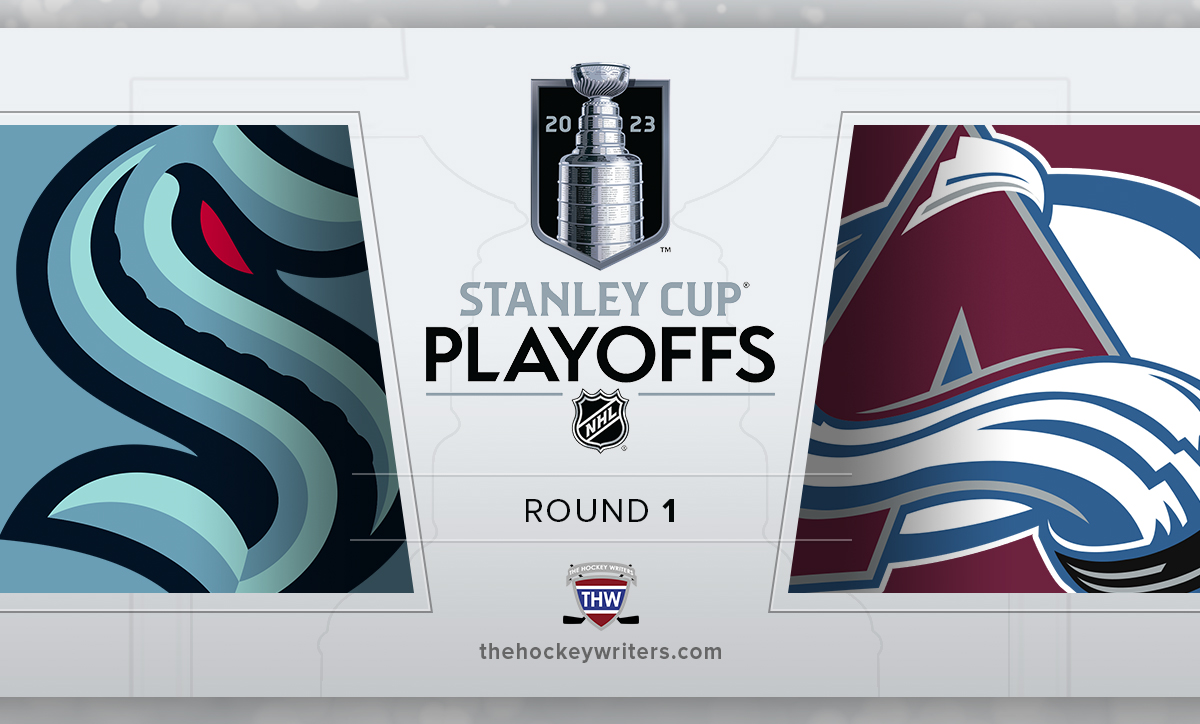 None of the three games have been decided by more than two goals, unlike some of the other series which have featured several unexpected blowouts by both home teams and visitors alike.
Other than goal difference, here are four early trends that have defined the first three games of the first-round Western Conference playoff series between the NHL's newest expansion franchise, and the defending Stanley Cup champions.
Byram Thriving on Avalanche Blue Line
Much has been made of the Avalanche's injury troubles this season and rightfully so, with the Central Division winners among the league leaders in man-games lost and Cap Hit of Injured Players (CHIP) according to NHL Injury Viz.
Blue line dynamo Cale Makar missing the final seven games of the regular season (and 22 total) prior to returning for Game 1 of the series put more responsibility on the Avalanche's remaining defensemen.
Although he enjoyed a breakout performance during the 2022 NHL Playoffs (including leading the Avalanche in 5-on-5 ice time during the Stanley Cup Final), 21-year-old Bowen Byram has continued his ascent while Makar works towards full health.
Not only does Byram lead all Avalanche blueliners in 5-on-5 ice time (55 total minutes) through three games, but he's tied for the series lead in points by a defenseman (three) while also firing the most shots on net (13) among all defenders.
Beyond the offensive production, the Avalanche have dominated possession when Byram takes the ice at 5-on-5. They have accounted for 62.7% of all shots (SF%), 65.1% of expected goals (xGF%), and 57.1% of all goals (GF%) with all three marks ranking second behind only Makar among Avalanche defensemen.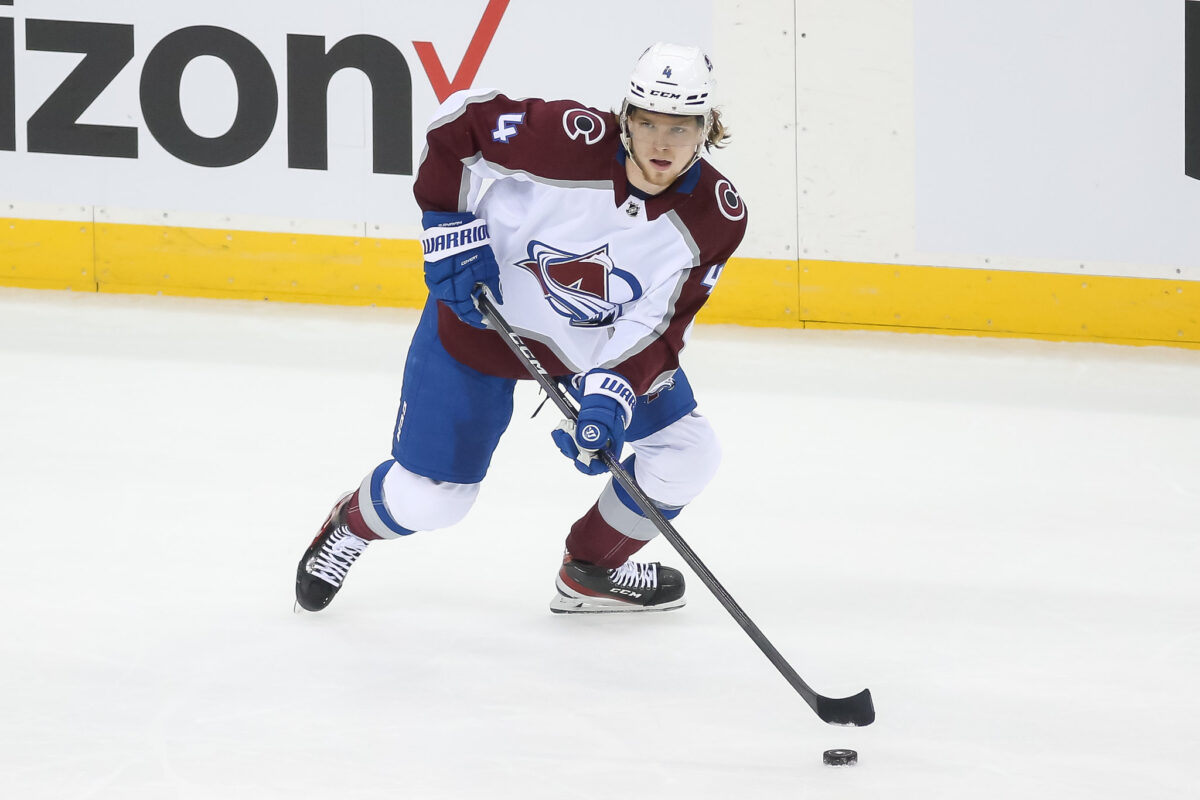 The 21-year-old has once again risen to the occasion and should be a pivotal figure in another potential Avalanche Cup run. After experiencing the dizzying uncertainty related to a string of concussions, seeing Byram perform at such a high level is a great story at both an athletic and human level.
Avalanche Taking Control of Series at 5-On-5
The Kraken opened the series with a surprising win on the road, keeping their dynamic opponents at bay in all situations, but particularly at 5-on-5. Since then, the Avalanche have slowly regained a foothold in the series and posted improving shot- and chance-shares in each subsequent game.
| Statistic | Game 1 | Game 2 | Game 3 |
| --- | --- | --- | --- |
| Shots | 50% | 56.9% | 56% |
| Scoring Chances | 47.1% | 53.5% | 59.5% |
| High-Danger Chances | 42.3% | 50% | 60.9% |
| Expected Goals | 53.8% | 55.4% | 61% |
| Goals For-Against | 1-3 | 3-1 | 3-3 |
Avalanche results at 5-on-5 through Game Three per Natural Stat Trick
Having to consistently navigate a growing injury list throws a wrench in lineup decisions, and affects how quickly and effectively players develop chemistry. As a result, it's no surprise the Avalanche came out flat to start the series and have looked more the part once their superstar defenseman got acclimated to the pace of play.
For the Kraken, it appears the series is slowly slipping away, and suddenly Game 4 at home becomes a must-win in order to halt the Avalanche's growing momentum. If current trends hold, the Kraken's postseason debut could be over as soon as it started.
Avalanche and Kraken Locked In Special Teams Battle
If there is one facet of the game in which the Kraken can turn the tide of momentum, it's in the special teams department and particularly with regard to their penalty kill.
Although the Avalanche finished the regular season with the sixth-highest conversion rate on the power play (24.5%), they're one of two teams who have yet to score with the man advantage in the playoffs. To date, they have failed to convert on seven opportunities and even conceded a shorthanded goal early in Game 2 before mounting an inspired comeback.
The Avalanche power play ranks 12th in expected goals and 13th in high-danger chances generated per 60 minutes, suggesting the Kraken have succeeded at keeping them away from dangerous areas. Unfortunately for the Kraken, they have been equally cold on the power play, having only scored once on 11 opportunities (14th with 9.1% conversion).
Related: Avalanche's Compher and Rodrigues Have to Prove Their Worth
---
Latest News & Highlights
---
Not only is the team not finishing the chances they do manufacture, but their offensive creation is just as poor. Seattle ranks dead-last among all playoff teams in shots, scoring chances, high-danger chances, and expected goals created per-60-minutes on the power play.
That's less of a surprise given that the Kraken ended the season with the 21st-ranked power play (19.8%), but the team's ineffectiveness in that area has been the difference in the early going. The Avalanche are the likelier of the two to eventually see success on the power play with superstar forwards like Nathan MacKinnon and Mikko Rantanen in the fold, so the Kraken may rue their missed chances if they fail to advance.
Grubauer Outdueling Georgiev in the Crease
After posting a second-consecutive subpar season in the Kraken crease, Philipp Grubauer has performed well to start the series, especially in comparison to his opposing number in the Avalanche net.
Grubauer posted a .895 save percentage (SV%) in 39 games, ranking 56th out of 79 goalies to have played in at least 10 games this season. For the Avalanche, offseason acquisition Alexandar Georgiev appeared in 62 games on the year (third in the league) and his .919 SV% ranked 10th among qualified goaltenders.
To be fair, both Grubauer and Georgiev finished with a positive mark in goals saved above expected (GSAx), putting Grubauer's numbers in a better light given the environment around him in Seattle.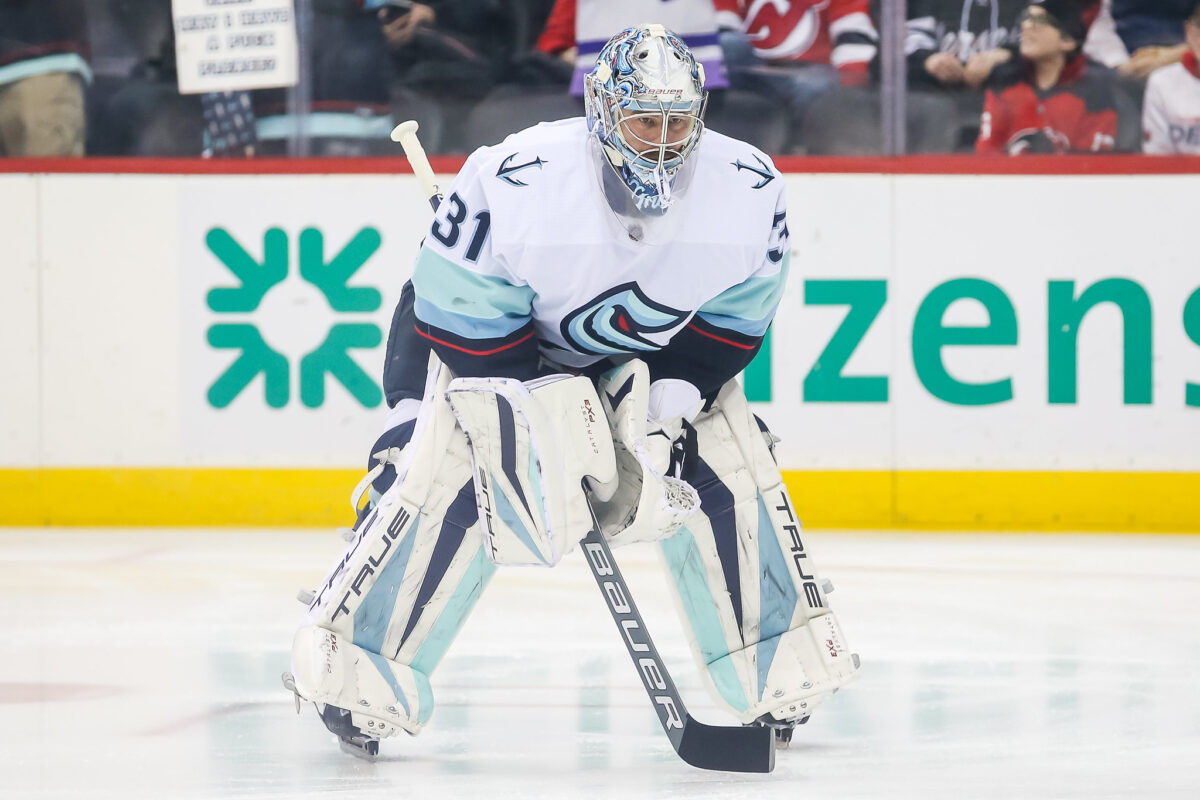 Through the first three games, the script has flipped. While Grubauer sits fifth in SV% (.917) among goaltenders with at least two games played, Georgiev has been uncharacteristically poor with a .898 SV% (11th) and a minus-2.3 GSAx (14th).
Given the larger sample of the regular season, it stands to reason that Georgiev will find his form before too long. Still, it's hard to ignore his limited playoff resume (five games) compared to Grubauer's slightly greater tally of experience (36 games; 29 of which were for the Avalanche).
Grubauer deserves praise for not being a liability as was expected after 94 below-average regular-season appearances for the Kraken over two seasons. If the Kraken stand any chance of upsetting the reigning champions, it'll be because Grubauer finally finds his former Vezina-finalist form from 2019-20.
Game 4 Will Define First-Round Series
The Kraken have fought valiantly through the first three games of the series, but squandered their home-ice advantage after heading back to Climate Pledge Arena with a 1-1 series split.
Due to the small sample size of a given playoff series, each game carries much greater significance. With the Avalanche heading into Game 4 with a 2-1 lead, a third-consecutive win could all but sew up the first-round tilt against an untested Kraken squad.
Regardless of how the next game plays out, the ensuing result should have significant ramifications on the outcome of the series – buckle up.
Data courtesy of Natural Stat Trick and the NHL
---
---