If the Toronto Maple Leafs aren't sure which way to go with this franchise when it comes to their next general manager, they don't have long to figure it out. Following another disappointing playoff exit, there is business to conduct and decisions to make and the team needs a GM to make them. Is that Kyle Dubas? If so, he'll need another contract. Is it someone else? Who?
---
---
Here are four options the Maple Leafs might want to consider as Brendan Shanahan — or whoever is making this decision — puts someone in charge to keep or retool the roster.
Brad Treliving Isn't Afraid Of Big Moves
Former Calgary Flames GM Brad Treliving is an interesting name because he's a well-liked GM who isn't afraid to make big moves. Dubas proved he's capable of trades, but the one thing he refused to do was break up his core four. In Calgary, Treliving traded Hart Trophy candidate Matthew Tkachuk and in return got Jonathan Huberdeau and MacKenzie Weegar. Those trades didn't work out as planned this season, but when they were made, insiders and fans were crowning Treliving as an early candidate for GM of the Year. The failures in Calgary were likely more due to coaching than what Treliving did to build a contender.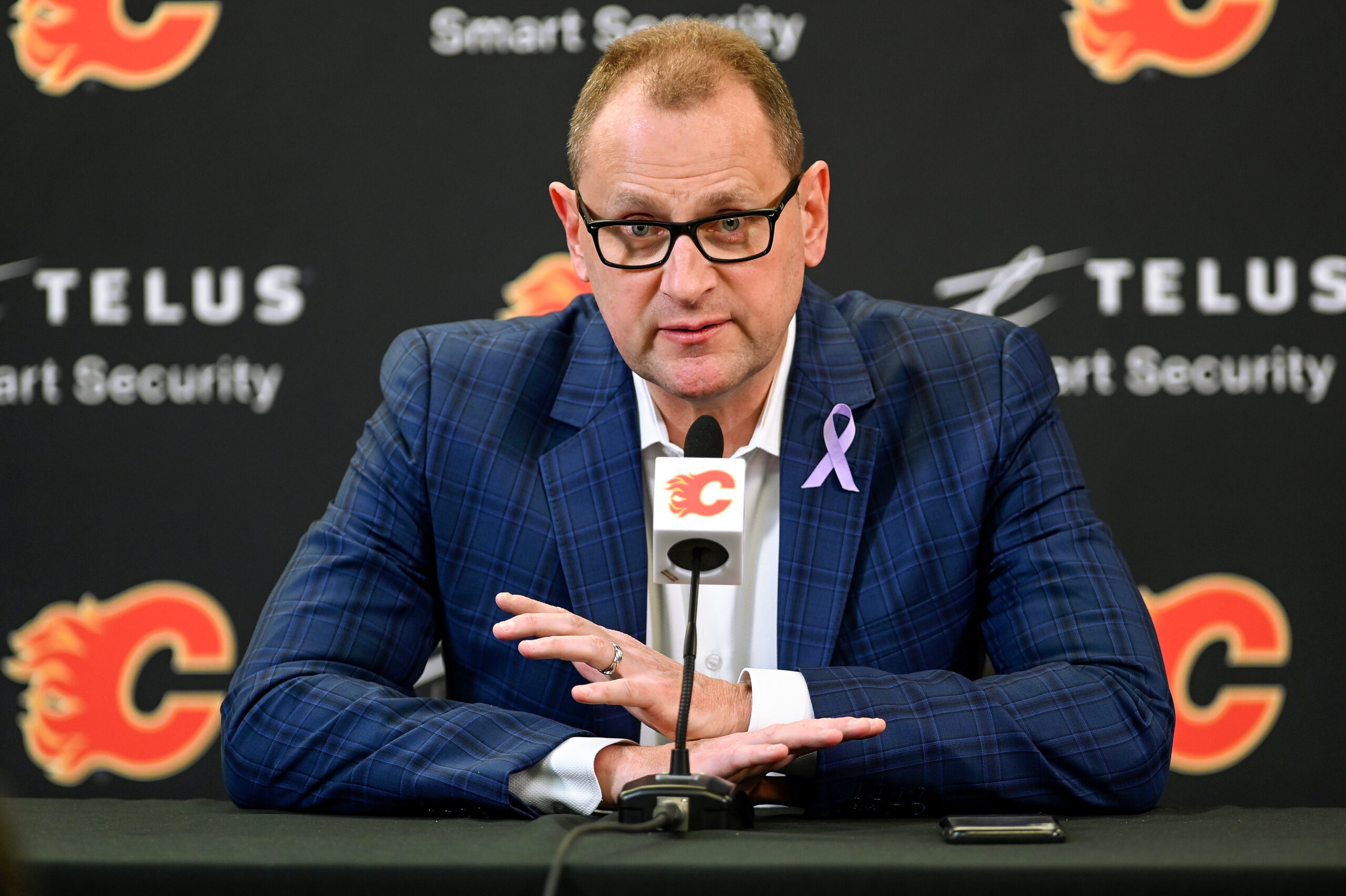 If the Maple Leafs are going to make big moves, they need someone who isn't afraid to come in and put his stamp on the team. Treliving's departure from Calgary was not well received, simply because they wanted him to stay and as such, the team is a tad bitter about letting him talk to other clubs. The one downside here is that if he can't be hired until July, it creates an issue potentially getting Auston Matthews re-signed. The Leafs want to have that long-term deal in the books prior to Matthews' no-trade clause kicking in. If Toronto can sign that deal prior to a GM hire, Treliving is a strong candidate. If not, it probably rules him out.
Jason Botterill Is On Everyone's List
ESPN noted back on March 27th that multiple respondents to their survey about the next GM hires in the NHL had Jason Botterill on their list. He is currently an assistant general manager with the Seattle Kraken and they write he "is tracking for a second opportunity as a GM, perhaps as soon as this summer." Few teams took as big a step forward as the Kraken did. That is the kind of stuff that gets noticed.
---
Latest News & Highlights
---
One source said, "I think everyone around the league realizes he wasn't dealt the best hand in Buffalo when it came to what ownership asked of him, the circumstances he had to navigate." The fact he was able to deal with the mess that was Sabres' ownership at the time but still help put the team in a spot where people see them as a club of the future bodes well for him to get another shot.
Brad Holland Could Be As Good As His Father
Ken Holland is known as one of the best GMs in hockey over the past 25 years and his son Brad Holland is well on his way to making his own mark in the NHL. Currently, the assistant GM in Edmonton, Brad Holland has had a lot of say in how that team has been constructed, and even if some believe he's only where he is because of his father, those people are wrong.
Related: Pietrangelo Plays Victim: Calls Out Oilers and the NHL DoPS
"But Brad has proven his value, especially when it comes to analytics and finding inefficiencies," one respondent of the ESPN survey said. Instead of being a "yes man", he's, in many ways, the polar opposite of Ken. "He's actually a great complement to his dad, who is more of an old-school guy, and his type of thinking aligns with where hockey is going." The Maple Leafs like analytics and playing with the salary cap. Brad Holland has experience there, as well as in many other hockey ops positions. He's been overseeing the pro scouting for the Oilers, which was once considered a weakness but is now drastically improved.
Brad Holland was the driving force behind the Oilers acquiring Mattias Ekholm and that might have been the best NHL Trade Deadline any team made this past season.
Jason Spezza Was Kyle Dubas' Apprentice
At the end of the day, there are more options out there than just the three listed above. And, perhaps none of them are as good as Kyle Dubas himself. It can be argued that the team he put together is as good as it has ever been and that it wasn't his fault the Leafs failed to get out of the second round. It can also be argued that no other GM will be as committed to fixing the issues in Toronto as Dubas would be. For that reason, maybe it's best to pick someone who knew his game plan better than anyone.
With the news that Dubas is now officially out as the next GM of the team, should he want another GM job in the league he'll be immediately picked up by another organization. In fact, he'll move to the top of almost every list where a team has a vacancy. Perhaps the best bet for the Leafs is to hire the man that was working the closest to him this past year, Jason Spezza. It feels early to make him a GM, but he's been groomed for the role by the one person who might be best to still be the team's manager.
*This post was updated on May 19, 2023, to add Spezza after it was learned that Dubas was officially leaving the Maple Leafs organization.