It was mere months ago that the Vegas Golden Knights' "No. 1 focus", according to TSN insider Frank Seravalli, was unloading the contract of goaltender Marc-Andre Fleury. After signing Robin Lehner to a five-year contract in free agency, general manager Kelly McCrimmon was reportedly willing to include a sweetener just to get another team to take the two years and $14 million remaining on his deal.
What a difference a few months makes.
Who knows where the Golden Knights would be right now if a trade had materialized. A little less capped out? Sure, but they also wouldn't have had the services of the player who is arguably their MVP through 16 games. With Lehner injured and under-performing to date, Fleury has taken the reins with an 8-3 record, 1.55 goals against average (GAA), .942 save percentage (SV%) and three shutouts thus far. Most recently, the 36-year-old stymied the Colorado Avalanche, Vegas' chief rival for the West division crown, making 34 saves in a 3-0 win to help the club get over the strange Lake Tahoe loss.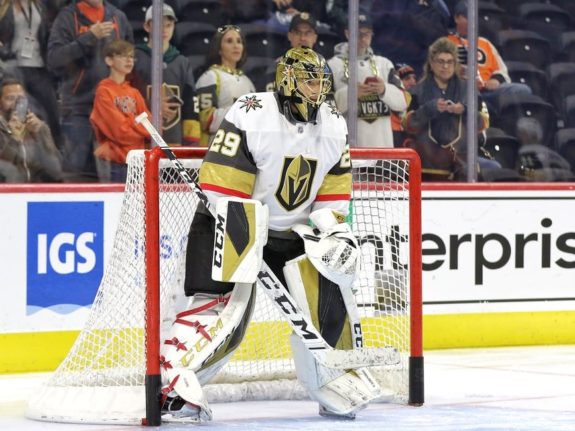 To be clear, I'm not the first to make a case for Fleury to win what would be the first Vezina trophy of his decorated 17-year NHL career. My colleagues Michael Vidakis and Connor Corrigan-Webster have already made some pretty compelling arguments. Instead, I want to highlight how his performance through the first quarter of the 2020-21 NHL season has placed him firmly in the driver's seat for the award and just how unprecedented it would be should the early season trends continue.
Comparing Fleury's Performance
Use the 'it's still early' caveat if you must, but 16 games in a 56-game season represents about 28.5% of the campaign or roughly 23 games in a normal year. That offers a significant sample size from which to operate. While there remains the lingering intrigue of what happens once a healthy Lehner returns to the lineup, it seems safe to say that Golden Knights head coach Pete DeBoer will ride the hot hand in net for as long as he can.
For Fleury, his early-season performance level has been so high that even a bit of regression might not knock him off his perch. If you weed out all the netminders benefiting from a legitimately small sample size (Petr Mrazek, Mike Smith, Jaroslav Halak and Mackenzie Blackwood, I'm looking at you), you are basically left with Andrei Vasilevskiy (TBL), Philipp Grubauer (COL) and Semyon Varlamov (NYI).
A former Vezina winner, Vasilevskiy is certainly a threat and can reasonably be expected to sustain his high level of play (10-3, 2.01 GAA, .931 SV%) for the reigning Stanley Cup champion Lightning. Grubauer, who was across the ice from Fleury during his Monday night shutout, is the unquestioned No. 1 in Colorado and has done nothing (9-4, 1.78 GAA, .932 SV%) to cast doubt on that status. Varlamov, meanwhile, has posted even better numbers (8-4-2, 2.06 GAA, .927 SV%, three shutouts) than in 2013-14, when he finished as the runner-up for the Vezina with Colorado. For now, though, none of them match Fleury's GAA or SV% numbers.
While goalie performance is somewhat insulated from the variables that impact comparisons between forwards or defensemen (ice time, linemates, etc,) there remain some complicating factors, especially in a season where teams only play within their division. For example, the free-wheeling, offense-heavy nature of the North division probably rules out a Vezina run for any goaltender on a Canadian team (sorry, Carey Price). As such, it will be interesting to see if Fleury – and Grubauer – can stand to benefit from games against the Ducks, Sharks and Coyotes, all of whom rank near the bottom of the league in goals per game.
Can Fleury Make History?
The narrative makes Fleury's Vezina case remarkable, to begin with. The Pittsburgh Penguins gave him up for nothing in the Expansion Draft, so they could move forward with Matt Murray. Then, after a Stanley Cup Final appearance in year one and a trip to the Western Conference Finals last September, the Golden Knights were prepared to part ways with the Hall of Fame candidate. Now, he's an essential component of a division leader with Cup aspirations.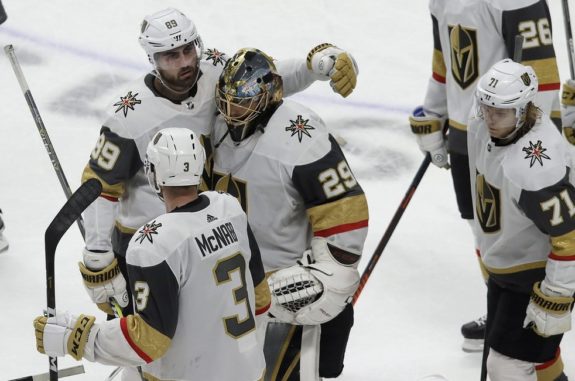 Even beyond that, though, Fleury could be embarking on some pretty rare territory. If he were to win the award at season's end, he would rank as the oldest Vezina winner since a 40-year-old Jacques Plante and 37-year-old Glenn Hall, who backstopped the 1968-69 St. Louis Blues (in those days, goalies who played at least 25 games on the league's stingiest team immediately earned a share of the trophy).
More recently, both Dominik Hasek and Tim Thomas have won the award at age 36, but the Dominator was already a five-time winner, and Thomas had earned his first Vezina two years prior. Conversely, for as celebrated as Fleury, a three-time Cup winner and former No. 1 overall draft choice, has been, he's never finished higher than fourth in Vezina voting.
It would make for a pretty incredible story for Fleury, one of the game's all-time nice guys, to win his first Vezina trophy so late in his career. It would be the ultimate sign of perseverance from a twice-discarded goalie who is also set to enter the top 10 in all-time games played by a netminder later this season.
---
---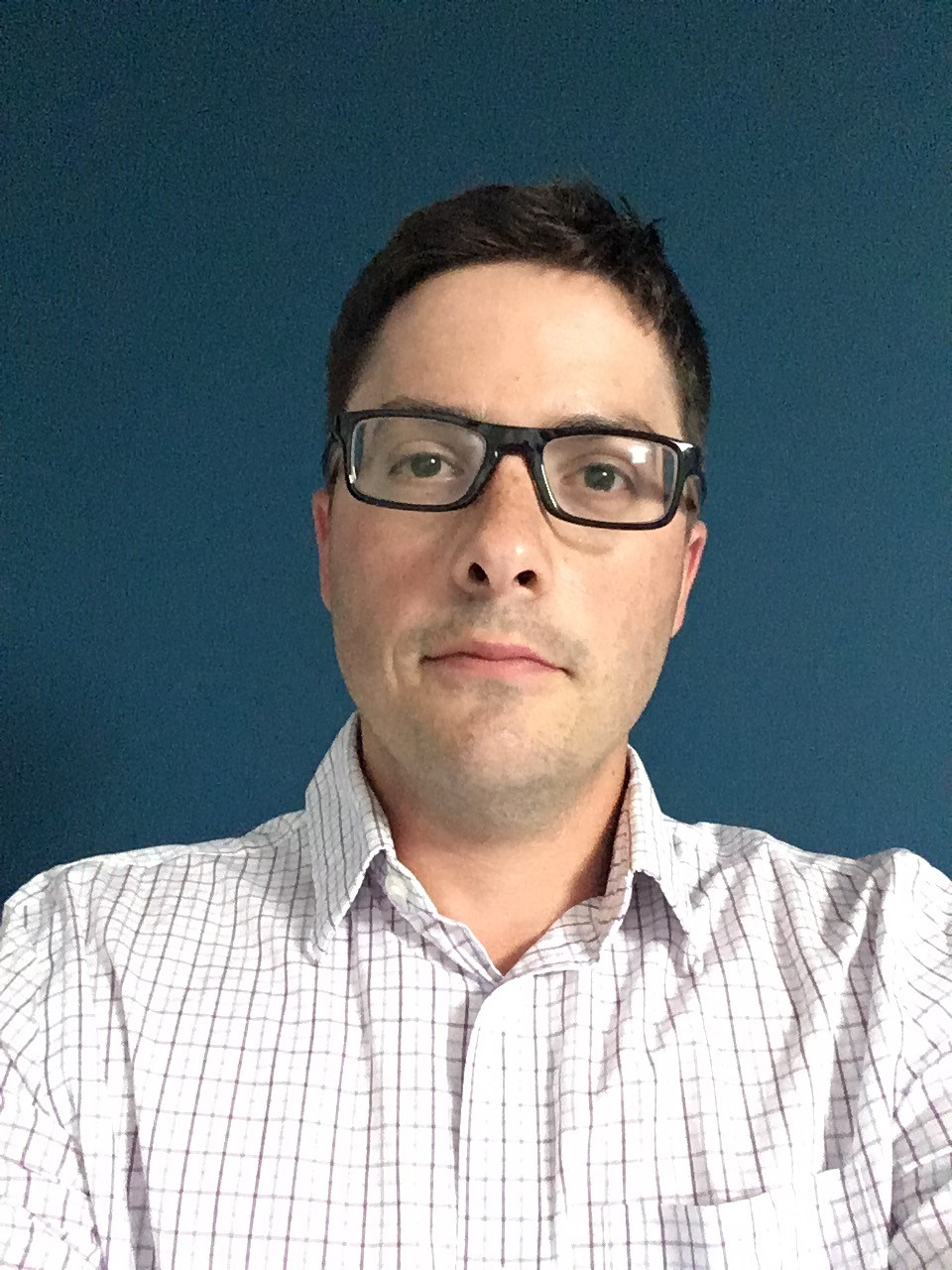 I may be a Leafs fan at heart (I've witnessed their highs and lows first-hand as a Scotiabank Arena employee), but I'm also a veteran freelance sportswriter who loves a good story. And there's been no better story in hockey over the past few years than the Vegas Golden Knights. I'm excited to be covering the NHL again on the Golden Knights' beat.