This past season Keith Kinkaid guided the New Jersey Devils to a playoff berth in his first extended chance to be a number one goalie in the NHL. He picked up the most wins (17) in the league from February 1 until the final week of the season as his partner Cory Schneider struggled to regain his All-Star form. Overmatched in their first-round series against the Tampa Bay Lightning, Schneider replaced Kinkaid late in Game 2 and was stellar despite the series ending in five games.
"Unfortunately we lost in five games, but personally I really proved to myself that I could handle a good workload and be successful at it," the 28-year-old from Farmingville, New York said. "It was a fun group of guys that we had, a great team; we really proved the doubters wrong and that's the biggest thing. But we can't be satisfied. We want to become a consistent playoff team so this is one step but we have a long way to go."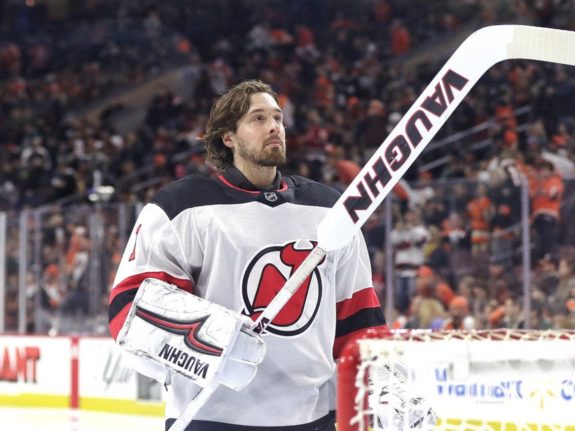 So where do the Devils go in net from here? Is Schneider ready and healthy enough to regain his status as a top-tier goaltender in the NHL? Was Kinakid's performance a flash in the pan? Would New Jersey consider trading Kinkaid to a team looking for a number one goalie (think Cam Talbot to Edmonton, Scott Darling to Carolina) if the price is right? None of the Devils goaltending prospects (Mackenzie Blackwood, Ken Appleby, Cam Johnson, Evan Cormier) are ready for primetime just yet, so the best option is likely to stick with what you have unless you believe that you can re-sign Eddie Lack and he can be as efficient as Kinkaid was sharing the crease with Schneider.
Is No. 1 a No. 1 Goalie?
"Obviously it was only a few months of being a number one goalie but I definitely had a good time doing it," Kinkaid said with a smile as the team got ready to go their separate ways for the summer. "Fortunately I strung a bunch of wins together when we needed them. It just shows what kind of group we are – whether it was 2-1, 5-4, or 8-5. It was fun, and for me personally, I proved to myself that I could do it and I proved to others that when given a shot I could do it."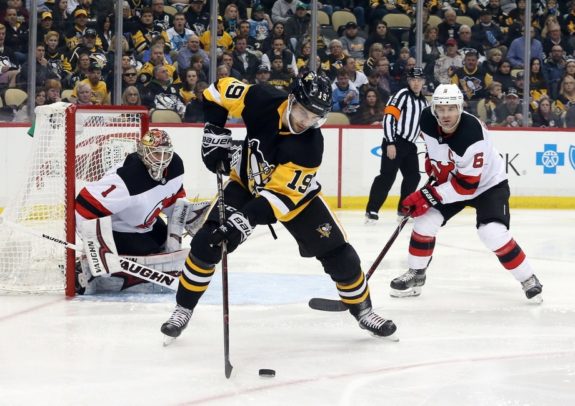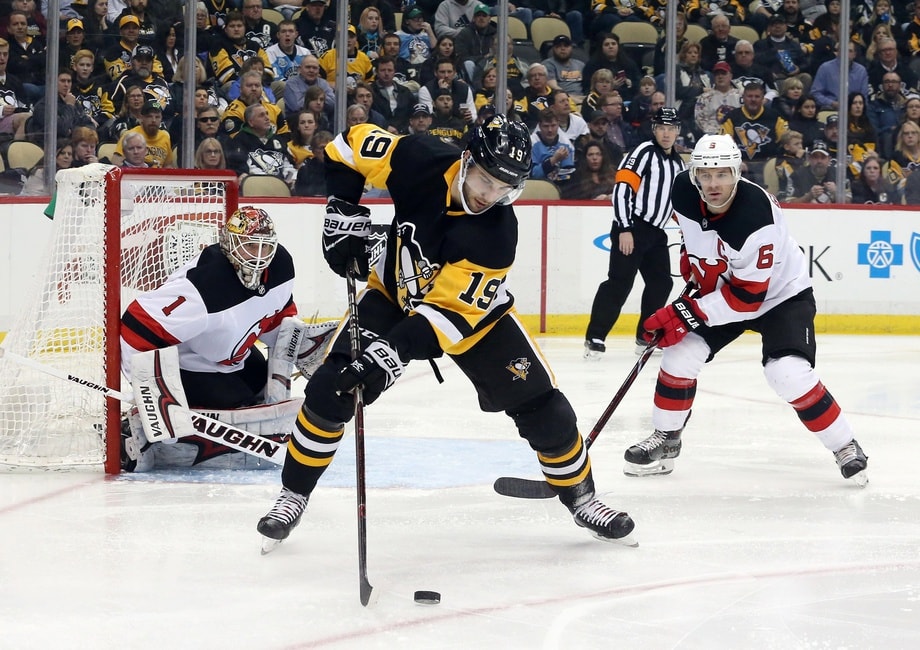 His record was almost unbelievable, especially in March as the Florida Panthers made a phenomenal run at the final playoff spot in the Eastern Conference. He was able to secure huge win after huge win, with a handful coming during the epic six-game road trip in mid-March with their playoff lives on the line. A win in Nashville against the league's top team. A win in Vegas, a shutout win in Los Angeles. A win in Pittsburgh followed by a win against Tampa in New Jersey on the following night.
"You get more mature each year that you are a pro. With the larger workload, you learn a lot more about yourself. Learning to manage everything whether you're playing or not. At the beginning of the season I wasn't playing too much, it was good to finish strong," said Kinkaid.
"Down the stretch, we played in a lot of playoff-like meaning games and nobody did us any favors; we controlled our own destiny and I think that made us closer as a team. It really pushed everybody to bring it every day and we had a fun time doing that. That feeling of clinching was tremendous."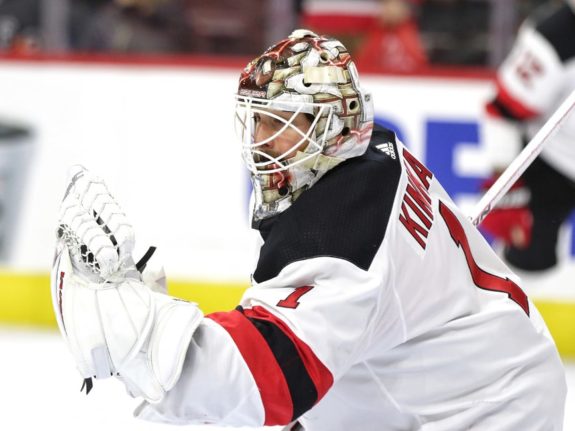 Devil Gets His Due
For Kinkaid, the offseason training has to wait a little while, as he accepted an invitation to play for Team USA at the 2018 World Championships in Denmark alongside three of his Devils teammates: Will Butcher, Blake Coleman, and Brian Gibbons. "It's an honor (to represent the USA at the World Championships). I had the opportunity to do it two years ago and now to do it again – them asking me back – it's a real honor. Anytime you get to play for your country it's a huge step and a good feeling."
Thus far through the tournament, Kinkaid has his squad in first place by picking up a win in his first four starts for the Americans with victories over Canada (shootout), Denmark (shutout), Germany (shutout), and Latvia (overtime).
Once the offseason does begin, Kinkaid will train and prepare like he always has, but with more confidence and more information to process after a season that saw him set career-highs in games played (41) and wins (26). "Over the summer I do a pretty good job training and doing the right things off the ice. It's definitely different during the season, its a grind," he explained. "Sometimes you can't cook what you want and things like that. It's doing all of the right things – whether that's eating, sleeping, getting rest."
Meanwhile in international news, @Blockaid1 is on 🔥 for @usahockey with a pair of shutouts under his belt at the #IIHFWorlds already! pic.twitter.com/UNYFECRLeC

— NHLPA (@NHLPA) May 9, 2018
"It took me a while to manage my body, manage the workload, but I think at the end (of the season) you could see I really figured it out. Just managing that on and off the ice. Fortunately, I was successful."
A big portion of that success is due to his goalie coach Rollie Melanson, who was added to New Jersey's staff last summer after serving in a similar capacity in Montreal and Vancouver previously.
"Rollie was a tremendous influence on me this year," Kinkaid revealed during his end of season media availability. "The year started off slow, new faces and whatnot, but I think we really bonded towards the end. We just had a little meeting and we were laughing about everything (this season); we built a tremendous relationship and it was good to have him here this year."
Thanks @NJDevils for another incredible season and to the fans for their continued support ! We will be back! -🚧 pic.twitter.com/3SJ52MkIzA

— Keith Kinkaid (@Blockaid1) April 24, 2018
Going forward New Jersey would be wise to keep Kinkaid around. Being around the team you could easily see how important he was to the team's DNA. "Confidence goes a long way, and it's been a fun ride," the goaltender said after a win in Game 81 that clinched the team's first playoff berth in six seasons. This Devils team had a lot of fun this season, and a big reason was the play and personality of Kinkaid who has paid his dues through the organization at the AHL level and as a backup in the NHL.
Dan Rice is in his 9th year of reporting for THW & has covered NJ Devils home games for 15+ years at various websites. He began his journey working for legendary broadcaster/writer Stan Fischler from 2002-04 & completed an internship at the ECHL; he also has been writing features for the NWHL (nwhl.zone) website since 2016.