The Los Angeles Kings had been one of the quieter teams heading into the trade deadline. In fact, most of the Western Conference contenders had not done much to improve their squads so far. That all changed on Tuesday when a few of their competitors got into the mix. The Kings then made their move, acquiring Vladislav Gavrikov and Joonas Korpisalo from the Columbus Blue Jackets. These additions plugged needs that the team had all season, but they had to make a shocking move to make the upgrade. This is a move that could have a lasting impact on many aspects of the franchise, including management.
Kings Finally Address Goaltending Need
The Kings had two glaring needs in their lineup. The team obviously had a problem with goaltending from the beginning of the season. They shifted to Pheonix Copley as the main starter, and that provided a temporary option after Cal Petersen was placed on waivers. That left them with Copley and Jonathan Quick as the tandem. Quick had struggled for most of the season, but had some promising performances lately.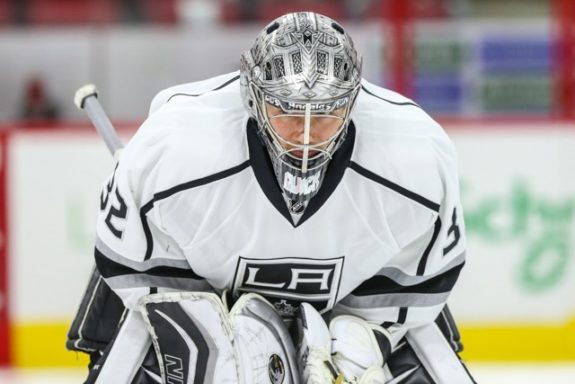 Quick has certainly performed poorly this season, as he has allowed the fourth-most goals above expected this season, which is a metric that measures the chances of a shot resulting in a goal based on the location and danger. Joonas Korpisalo rates well in this statistic this year, saving 10.18 goals above expected, good for 16th in the league. However, in the two seasons before this, he was one of the worst goaltenders by this metric on a per-game basis.
Moving Quick in a trade to help improve the goaltending made logistical sense. He carried a $5.8 million salary cap hit that was nice to have off the books for any acquisitions they wanted to make. Carrying three goalies also was not really an option with the skaters they wanted to have with the big club. General manager (GM) Rob Blake made the ruthless move to ship Quick to a last-place team to finish out his 10-year contract, but it was a necessary one in terms of improving the team for this season.
Related: Kings Trade Deadline Needs
---
Latest News & Highlights
---
Fans are likely to be puzzled by this move. Quick has still been a fan favorite despite not always being at his best in the last handful of seasons. They replaced him with a talented but inconsistent goaltender in Korpisalo, who may play second fiddle to Copley depending on how things go down the stretch. Blake needs Korpisalo to be a clear upgrade to Quick for the rest of this season, and then possibly re-sign him in the summer for the fans to be satisfied with this change in goal.
What Gavrikov Will Bring to the Kings
Goaltending was not the only need for the Kings. They also had a decent-sized hole on the left side of their defense. Alex Edler has begun to show his age as a 36-year-old with a lot of miles on his legs. Many thought that Jakob Chychrun would be the defenseman that made the most sense, given his age and what he could bring to the table as a puck-moving blueliner. It looks like they couldn't swing the deal for him, and opted for Gavrikov instead.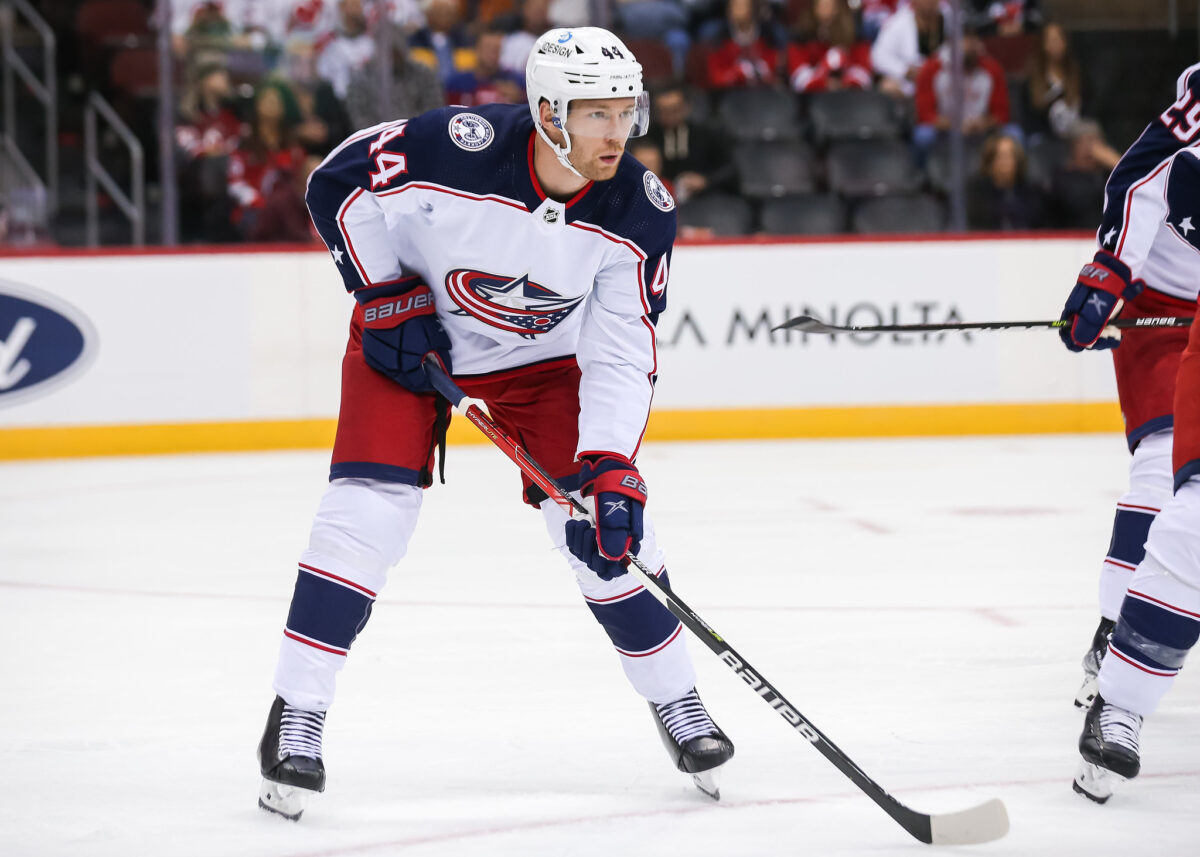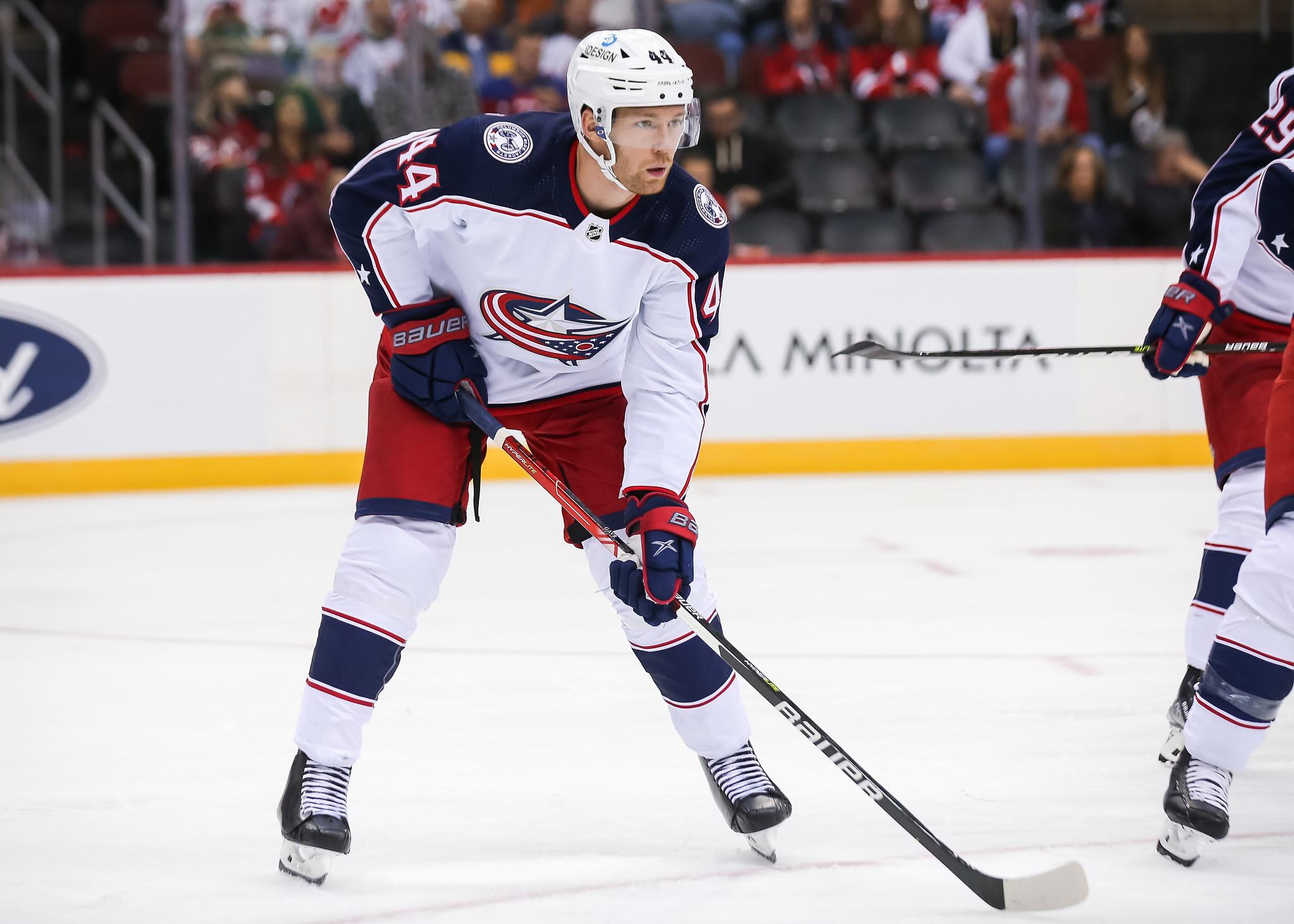 Gavrikov certainly lacks the offensive element that someone like Chychrun would bring. He has just 73 points in 256 NHL games. He doesn't have a single point on the power play in his career, although the Kings are fine in that department with how well their PP has done lately.
Gavrikov is an upgrade over Edler, who he will presumably replace in the lineup. The big Russian defenseman was playing over 22 minutes with Columbus, but the Kings have a much deeper blue line than the last-place Blue Jackets. He will probably play a bit more than Edler's 15 minutes per game, and see time on the penalty kill. There is definitely a role for him to play on the team, but at the cost of a first- and third-round pick, and a franchise legend, it has the potential to blow up in Blake's face.
When looking into the underlying numbers for Gavrikov, they don't rate him favorably. His player archetype is always one that looks bad on paper, as they tend to get hemmed in their own zone a lot. People who have been around the game a long time tend to overrate the size aspect of defensemen, especially come playoff time. The Kings had success with big defensemen in 2012 and 2014, but this is a different era of hockey, where skating and skill are emphasized more.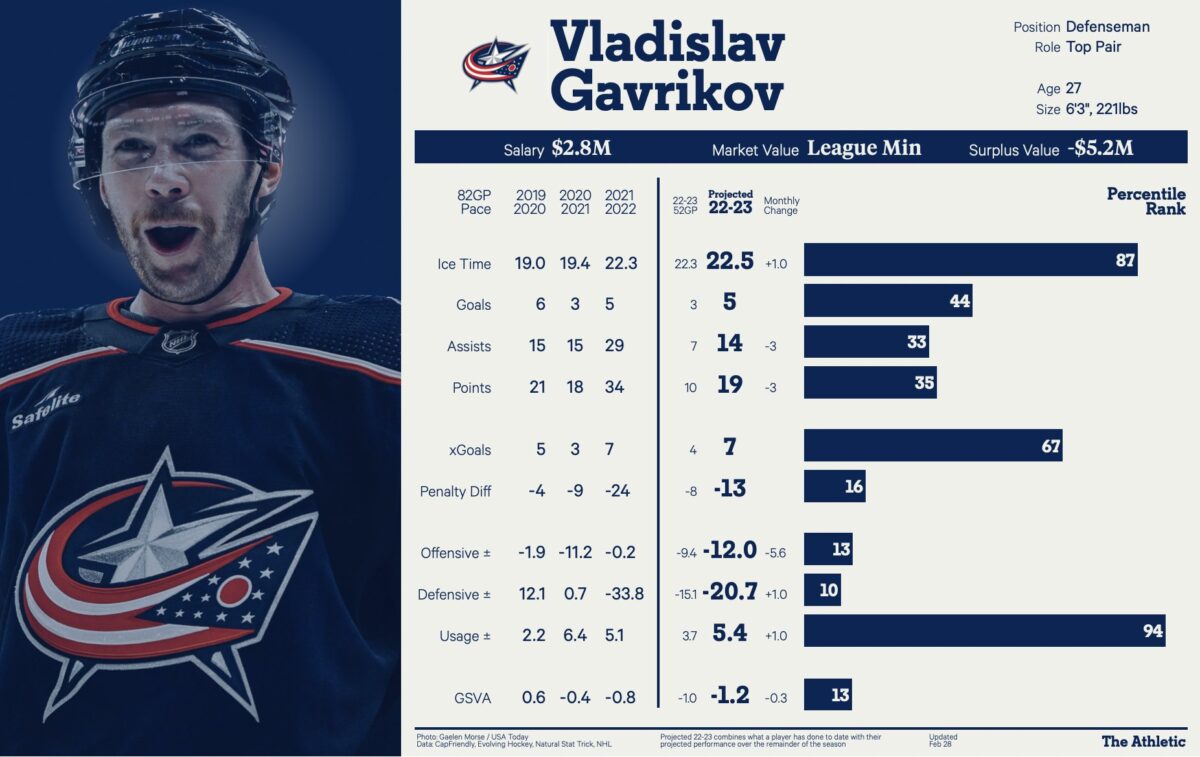 Like Korpisalo, Gavrikov is an unrestricted free agent after the season. The Kings already look like they will be tight up against the salary cap for the 2023-24 season, barring some huge increase. They probably won't be able to afford a luxury like Gavrikov for the contract he will want. He seems to be a classic rental player, and will not have long to make an impact in the lineup. He has to help the team in the playoffs to get the desired outcome for Blake.
Playoffs Will Write the History of Blake's Trade
In 2017, The Kings made a strange trade when they acquired Ben Bishop. Quick was returning from a long-term injury, but Peter Budaj was playing well enough to fill in when Quick needed a break. Bishop ended up only playing seven total games with the team and they missed the playoffs. The Kings also lost Erik Cernak in that trade, who went on to be a contributor on two Stanley-Cup-winning teams for the Tampa Bay Lightning.
The Kings didn't give up any potential Cernak-types in this deal, but they did give away two draft picks with the potential to be impactful pieces. The similarity to that 2017 trade is that they gave up some future assets in order to slightly upgrade their roster. Unlike that team, it seems highly unlikely that this version of the Kings will miss the playoffs. However, it will be a shame if they gave up the best goaltender in franchise history just for a first-round exit.
We've seen teams trade legends at the trade deadline when they are at the end of their career. Just this week we saw Patrick Kane go to the New York Rangers. We haven't seen a contending team trade one of their fan favorites at the end of his contract to make room for two players that aren't likely to lead to huge success. It has left a bad taste in the mouth of fans, who still adored Quick and wanted to see him play out the last few months of his contract.
Blake made a cold-blooded move in dealing Quick. With the way the team has been playing and with these upgrades, he probably will feel good about winning any possible first-round matchup the Kings could get. This will be necessary for the fans to forgive him for trading Quick, who was reportedly not happy about getting moved. When that deal for Bishop did not work out, Dean Lombardi lost his job as GM. While that's unlikely for Blake at this point in his tenure, it could go a long way to shifting his perception among Kings fans. If the team is able to get to the Western Conference Final or further, his gamble could be seen as one of his most savvy moves as GM of the Kings.
---
---