Every dollar matters in the world of the flat salary cap that has been the reality over the past few NHL seasons. That is especially true for teams like the Los Angeles Kings, who are right up against the cap. They ended the season with just 1.345 million in cap space and have already re-signed a few players who will see significant raises. If they want to have some room to improve the team, they may need to deal one or two players. Here are three candidates who could get moved over the next few months.
Alex Iafallo
Alex Iafallo is coming off of a solid season and a good playoff run as well. The 36 points he had over 59 games were good for a career-best point-per-game ratio. He added three goals in six postseason games, including an overtime winner. He's definitely a player the Kings would keep in a perfect world, but his salary cap hit might be a tad high for what he actually brings to the table.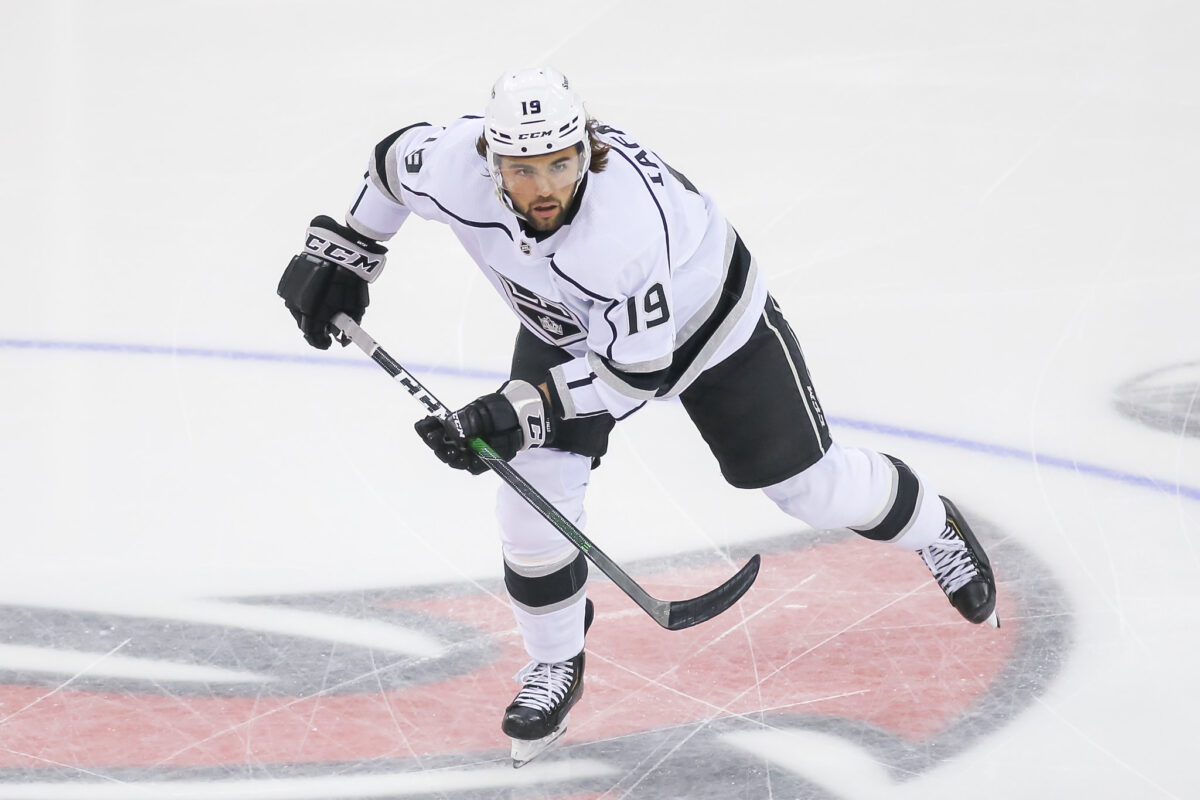 In April 2021, Iafallo signed a four-year extension worth $16 million total. That $4 million cap hit is a little steep for a winger who has never scored more than 17 goals in a season. He will turn 30 next season, and it wouldn't be surprising if we've already seen him play his best hockey, given how aging curves work. Iafallo feels a bit redundant on this roster with Trevor Moore emerging and now having a contract extension of his own. Moore is two years younger than Iafallo, and his contract has four years on it, so Iafallo's two years is likely easier to move.
Related: Kings Moore Earns New Contract with Strong Two-Way Play
---
Latest News & Highlights
---
It wouldn't be popular to trade Iafallo from a fan's perspective. He's generally well-liked, and the Kings jersey is the only one he's ever worn in the NHL. However, his production could likely be made up for a bit of a lower cost, whether that be from a player in the system already or a veteran signing for less money.
Matt Roy
Matt Roy is in a similar boat to Iafallo in a lot of ways. They are both American players who have only ever played for the Kings and get little recognition or fanfare around the league. They also are not on contracts that are huge problems, but perhaps the Kings could fill this role with someone making less money. With Roy, there is a more obvious candidate to take his place than there is with Iafallo.
Roy makes $3.1 million against the cap and is signed for just next season. This makes him fairly easy to move, as a team won't have to commit anything past this coming year if they don't want to keep Roy around after trading him. There are many teams that can use a right-shot defenseman, including the Detroit Red Wings. The Kings could recoup a second-round pick, something they could really use after having moved their first-round picks in last year's draft and for the one upcoming in June.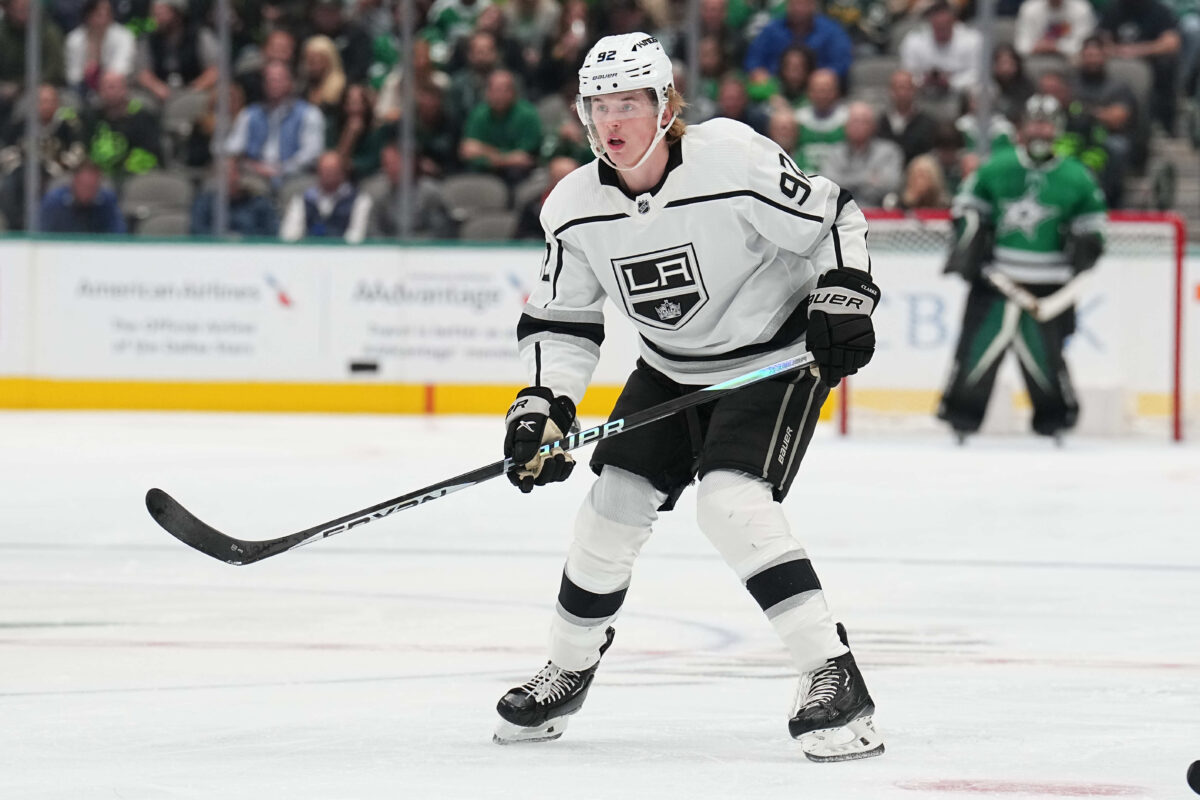 Another reason the Kings could be willing to move on from Roy would be to clear room for Brandt Clarke. Clarke was the eighth overall pick in 2021 and is coming off an excellent season with the Barrie Colts in the Ontario Hockey League. He had a whopping 61 points in 31 regular season games while adding 23 in 12 playoff games. His offensive upside could see him become a number-one defenseman in the future. He already got his feet wet a bit last season in the NHL, playing nine games, and the Kings should look to add him to the lineup full-time. He provides dynamic skill that the defense has been lacking.
Replacing the steady Roy with the upside of Clarke would save the Kings over two million dollars against the cap. Like Iafallo, no Kings fan would want to be the one to drive Roy to the airport. However, this trade would make a ton of sense for the franchise and is one of the tough decisions teams have to make in this business.
Cal Petersen
The other two players listed above likely would generate some interest if they were made available. But Cal Petersen would not be appealing to many teams out there after he was the eighth-worst goalie by goals saved above expected over the last two seasons. Just like how the Kings are unlikely to want to give Petersen another chance to play in goal, most teams cannot take a gamble on a $5 million salary cap hit for the next two seasons.
There are some options that could see Petersen get dealt, though. The Kings could look to package him with an asset to get his contract off the books. A popular destination for teams to unload their problem contracts has been the Arizona Coyotes. The Coyotes are projected to have over 27 million dollars in cap space next season and only have one goalie signed for 2023-24. A team with even more cap space next season and a spot open in goal would be the Chicago Blackhawks. They have a massive $41 million and change in cap space projected for next season.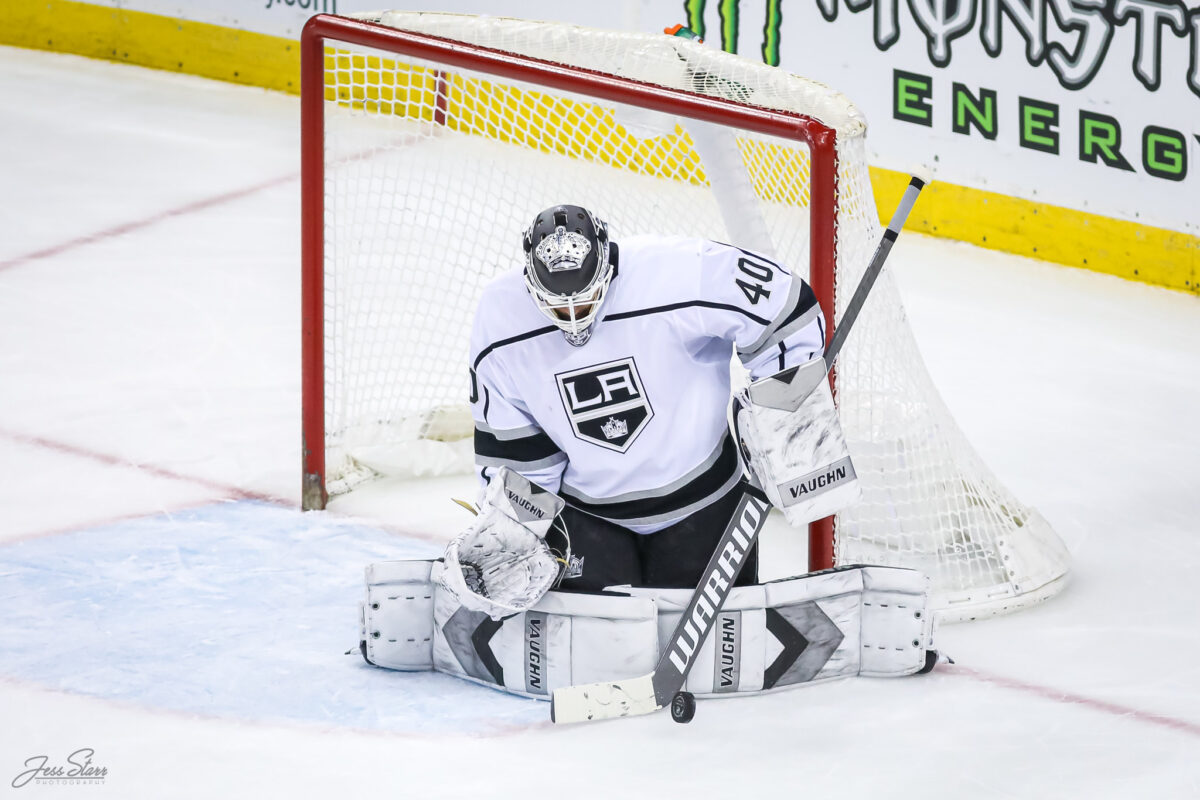 It would likely take the Kings moving a second-round pick or more to get Petersen's deal off the books, but it's worth exploring. Freeing up $5 million in cap space for the next two seasons would be great for the Kings' chances of competing in the Pacific Division. Petersen would probably want a fresh start as well, and he could have a chance to compete for an NHL job in Arizona or Chicago.
In all likelihood, the Kings won't have to move all three of these players. There are scenarios where they could trade two of them, especially if they want to be big players in the free agency or trade markets. The priority on who to deal would be in the reverse order from what they are listed above. Between shipping guys out and potentially bringing guys in, general manager Rob Blake's phone certainly will be ringing this offseason.
---
---