Perhaps the most important position on any National Hockey League team is the goaltender. Looking across the league, it's easy to see how a top talent in net such as Carey Price can lift his team in the standings significantly, making up for talent gaps in other areas of the lineup. One only needs to look to the Philadelphia Flyers to see the difference a true number one netminder can make. After wandering in the wilderness for years, with talented rosters that couldn't manage to beat the top teams in the league due to a lack of goaltending talent, the emergence of Carter Hart has made Philly into a true contender. With the expansion draft rapidly approaching, the management of the Seattle Kraken will be looking to fill this vital role. The good news is that they will have plenty of options.
First, let's review the expansion draft rules as it applies to this position. All NHL teams can protect one goalie, regardless of which protection route they follow. In addition, all teams must expose one goalie. Here is the precise terminology from the NHL's website:
One goalie who is under contract in 2021-22 or will be a restricted free agent at the end of his current contract immediately prior to 2021-22. If a team elects to make a restricted free agent goalie available to meet this requirement, that goalie must have received his qualifying offer prior to the submission of the team's protected list.
These specifics basically mean that the second-best goalie on every team should be available. The Kraken also have draft requirements concerning goalies, as they must select one player from each of the 30 teams with a minimum of 14 forwards, nine defensemen and three goaltenders. They then have four "wild-card" selections. So one in every ten picks must be a goaltender.
Northern Rivals Will Lose a Netminder
The moves by the Vancouver Canucks suggest that they plan to lose a goalie in the expansion draft. A promising playoff performance from young Thatcher Demko meant they didn't feel inclined to sign last year's team MVP Jacob Markstrom to a hefty contract extension, allowing him to leave for southern Alberta and the Calgary Flames. As insurance against a possible step backward by Demko, longtime Washington Capitals goalie Brayden Holtby signed for two years at $4.3 million per season. Demko is under team control as a restricted free agent at year's end, so the Canucks know they've got two strong options. The team will protect one based on performance, most likely the younger Demko, and the other will be almost irresistible for the Kraken.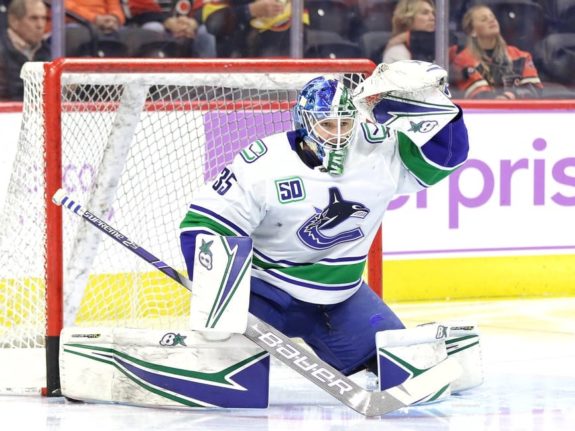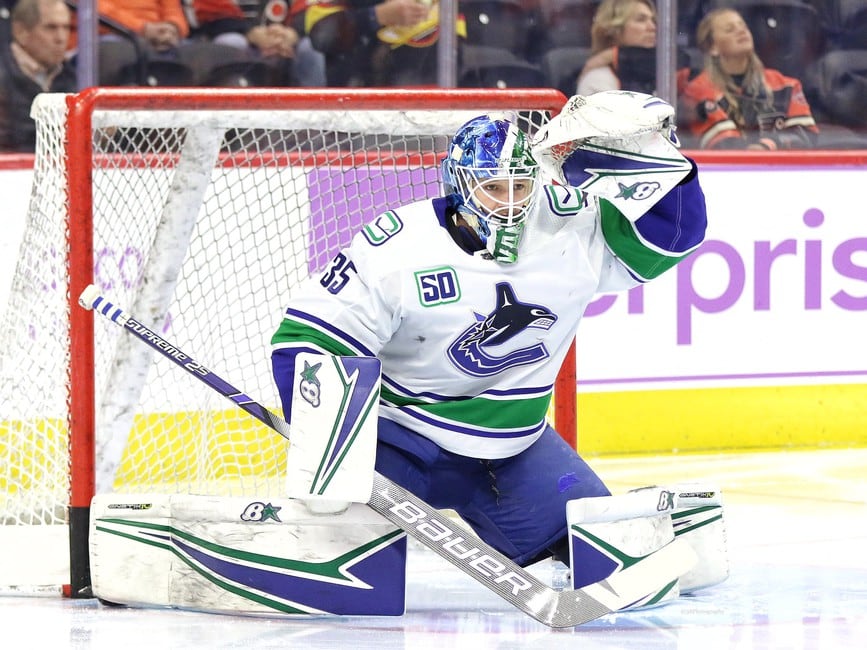 While Holtby is 31, he could easily have another two to four year stretch of high performance left, long enough to stabilize Seattle's back end and allow a likely young defensive corps to develop. If he stumbles, the single-season prior to unrestricted free agency will mean he isn't a long term salary cap concern. Holtby had a down season in 2019-20, posting a sub .900 save percentage for the first time in his career, but through five games in 2020-21, he is at .906, which was almost his exact save percentage the year he won the Stanley Cup with Washington.
Wild Have Depth in Net
In Minnesota, the commonly held belief is that 24-year-old Kaapo Kähkönen will be the goalie on the protected list. That leaves journeyman netminder Cam Talbot available. The veteran of the New York Rangers, Edmonton Oilers, Philadephia Flyers, Calgary Flames and Minnesota Wild will have two years remaining on a relatively cheap deal ($3.67 million per season). His time in Edmonton hurt his perceived value but, due to years of woeful defence, the city has become known as a goaltending graveyard of sorts, with even MVP-calibre talents like Devan Dubnyk looking much worse than they truly were. Talbot bounced back in Calgary in 2019-20 and has looked good thus far in 2020-21 as well. So as long as he doesn't play himself onto the protected list, he is an intriguing and affordable option.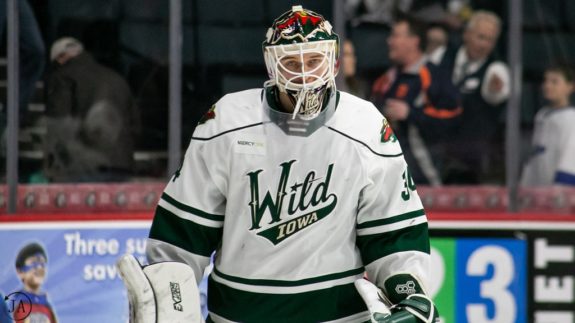 Should the WIld decide they want to retain Talbot's services, that would expose Kähkönen, and the Kraken could then grab a very impressive prospect as one of their three initial options in net. While it's unlikely, it isn't inconceivable, and either option from Minnesota could be a nice selection. Making only $725,000 through the end of 2022, the 6-foot-2 Finn could very well become a long-term solution on the Seattle back end.
Canadiens Have Great Goaltending
Carey Price will not be available. Not only is he still a difference-maker in net for the Montreal Canadiens, but he also has a full no-movement clause in his contract, and the club is obligated to protect him. With Montreal off to a great start this season, it seems unlikely that he would demand a trade or waive his movement clause, having dedicated his entire career up to now to winning with the Habs. With Price protected, offseason acquisition Jake Allen would become available. Canadien's GM Marc Bergevin went out and got Allen to take some to the pressure off an aging Price. The team may or may not find success this season with their starting goalie having extra gas in the tank for the playoffs, but regardless of their 2021 results, Allen cannot be protected.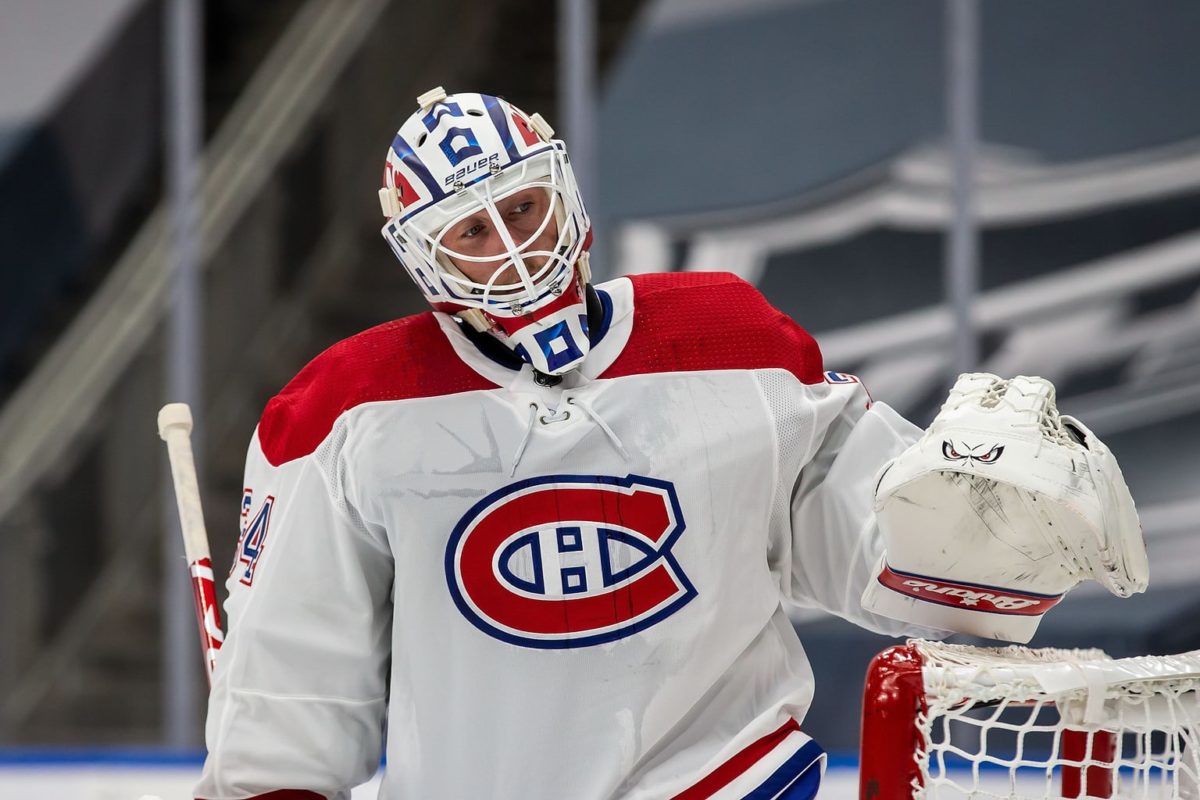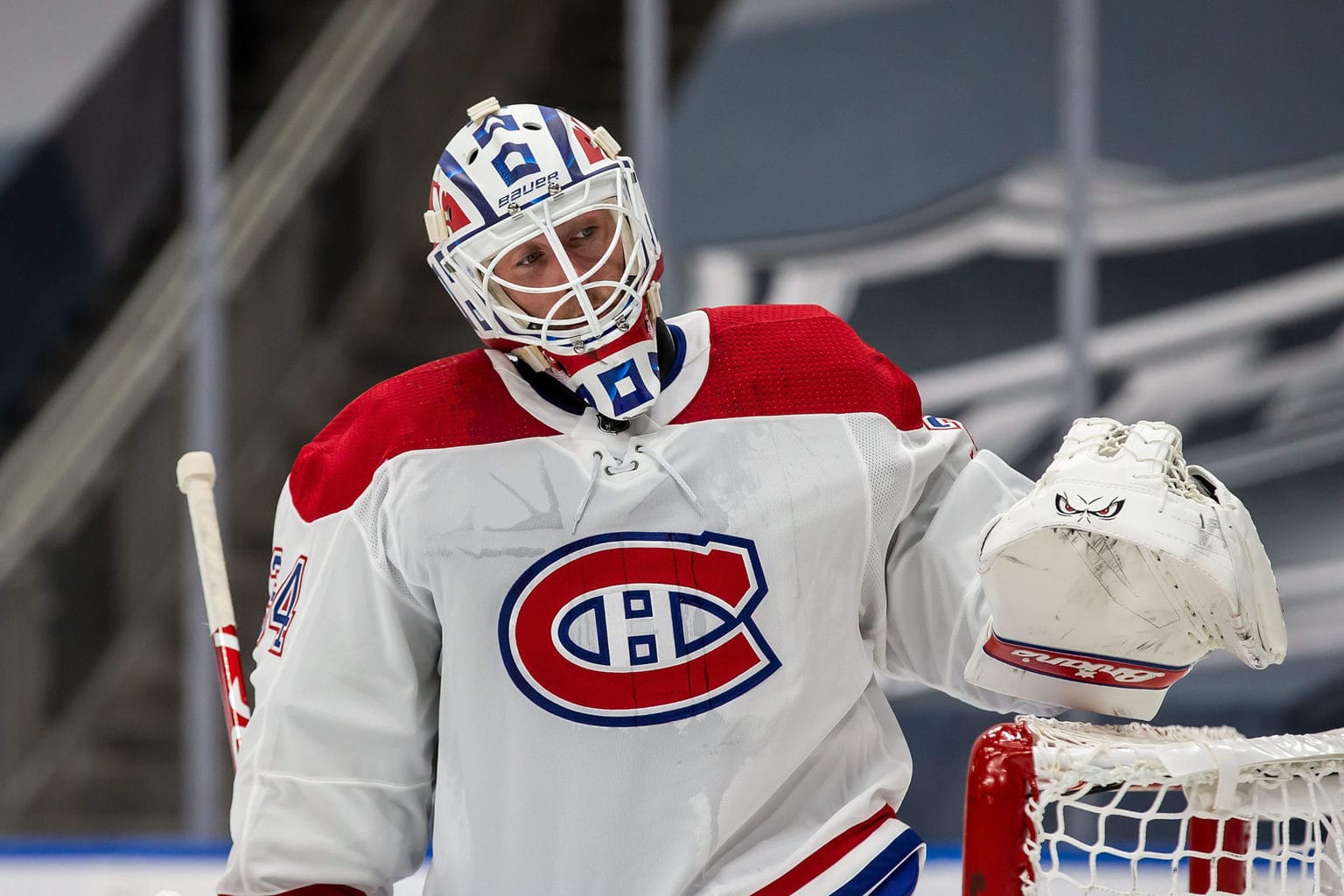 A talented but inconsistent goalie, Allen looks to be an ideal NHL backup. When given the chance to run with the starting role in St. Louis, he often seemed to stumble, but when splitting starts and competing with another good goaltender, his results were much more promising. If Seattle is able to snag one of the netminders mentioned above, Allen could slide nicely into the number two spot, giving them short term insurance against injury or sickness. Not expecting too much from him seems to be the key, and you can expect the Kraken will be watching him back up Price this season as they weigh their options in net.
Related: Kraken Goalie Options Emerging in 2020 Playoffs
All of this speculation depends on which other players are protected or unprotected on the various team lists. Should a promising defender or forward be left available on the teams mentioned above, the Kraken could decide to find a goalie elsewhere. Likewise, the surprise omission of a starting goalie by some other team might mean the team's net-front needs will be addressed before they ever select from Vancouver, Minnesota or Montreal. We won't have any idea until July 17th, when the protection lists are released, and will only know for sure on Draft Day.
---
---