The Minnesota Wild are ready to enter their 20th season as an NHL franchise. Over the course of the previous 19 years, the team qualified for the Stanley Cup playoffs 10 times and missed out on the dance nine times, which isn't exactly a recipe for sustained success.
Related: Top 10 Russians in the NHL Today
Despite the countless up-and-down seasons, there are indeed some high-caliber prospects streaming down the pipeline in St. Paul, Minnesota, which bodes well for the future of one of the NHL's most revered fan bases. Who are these youngsters, how impactful can they be in the NHL on a full-time basis, and how soon can we see them in the green and white of Minnesota? Let's read on and find out.
Calen Addison, D
Calen Addison starts us off as one of the best young defensive prospects not yet in the NHL. A silky-smooth skater with a real eye for offense, he is the prototypical modern-day blueliner who should fit in like a new glove in Minnesota alongside the likes of Matt Dumba, Ryan Suter, Jonas Brodin, and Jared Spurgeon. What makes Addison stand out is his confidence with the puck, playmaking acumen, and his ability to quarterback a power play. I also love his effortless skating ability and his propensity to create offense.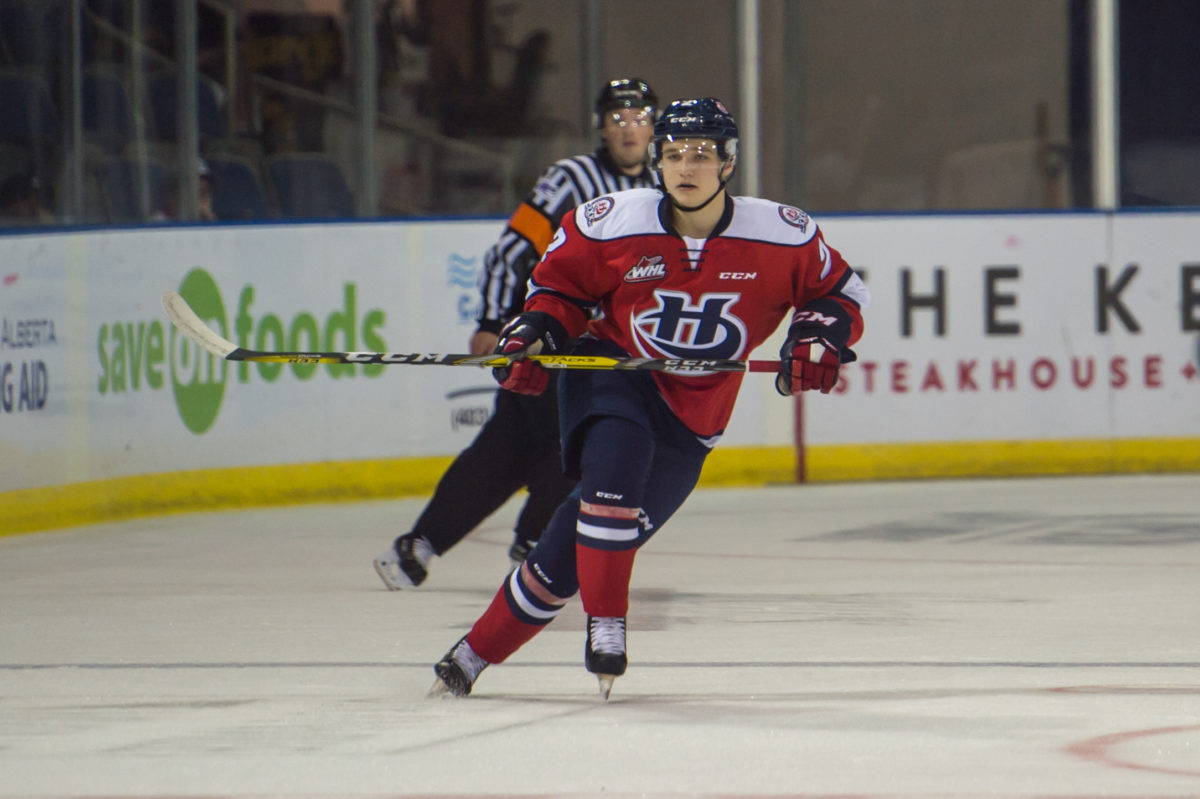 This past winter, on junior hockey's grandest stage — the 2020 IIHF World Junior Hockey Championship — Addison made his mark. Over the course of seven games, he tallied one goal and seven assists for eight points. When all was said and done, he finished second among defensemen in scoring, trailing only Sweden's Rasmus Sandin, who finished the tournament with 10 points. Addison and his Canadian teammates also brought home a Gold Medal. Now, how's that for a coming-out party? 
Pittsburgh Penguins' general manager Jim Rutherford, clearly in "win now" mode, dealt Addison along with a first-round draft pick during last February's trade deadline in exchange for talented forward Jason Zucker. For a player as talented as Addison, I truly believe that trade will come back to haunt Rutherford in his old age. This kid is a special talent and a super find for Wild GM Bill Guerin. Die-hard fans from all across the state of hockey are going to fall in love with him.
Kaapo Kahkonen, G
Next up is Kaapo Kahkonen, who may just be the next best Finnish goaltender to don the NHL ranks, following in the footsteps of Pekka Rinne, Tuukka Rask, and Mikka Kiprusoff. Listed at a whopping 6-foot-3, 220 pounds, and still only 24 years of age, the Wild think they have a real stopper in between the pipes in Kahkonen. Born and raised in the hockey hot-bed of Helsinki, Finland, he has quietly put together a couple of real, solid campaigns in North America playing with Minnesota's American Hockey League (AHL) affiliate club, the Iowa Wild.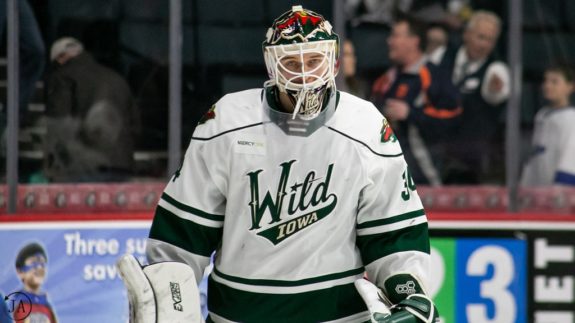 From a sheer statistical standpoint, his last two years saw him post an impressive 42-28-7 record to go along with a 2.42 goals-against-average (GAA) and .918 save percentage (SV%). He also played in five games at the NHL level, posting three wins and a .913 SV%. This kid is confident, steady in goal, and is someone that the Wild's brass is high on, and for good reason. He has all the makings of a real, scintillating number one netminder. Get ready, Wild fans, the goaltender of the future has arrived. 
Kirill Kaprizov, LW/RW
Last, but certainly not least, is the cream of the crop of young talent in Minnesota. His name? Kirill Kaprizov. Born and raised in Novokuznetsk, Russia, he is one of the best prospects in the NHL. He's an absolute "untouchable" for Guerin and the Wild as the franchise hopes to become a consistent playoff contender under his leadership. 
Related: The NHL's Most Unbreakable Records
Listed at 5-foot-10, 200 pounds with the ability to play both left and right-wing, Kaprizov has an extensive tool kit and is just oozing with raw, natural talent. His skating is strong, direct, and powerful, and it is almost impossible to "body him" off the puck. His release is powerful, his hands are soft, and he thinks the game at such a high degree that only adds to his full array of skills.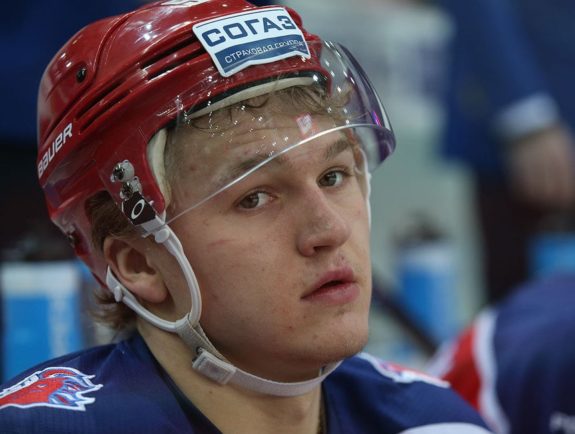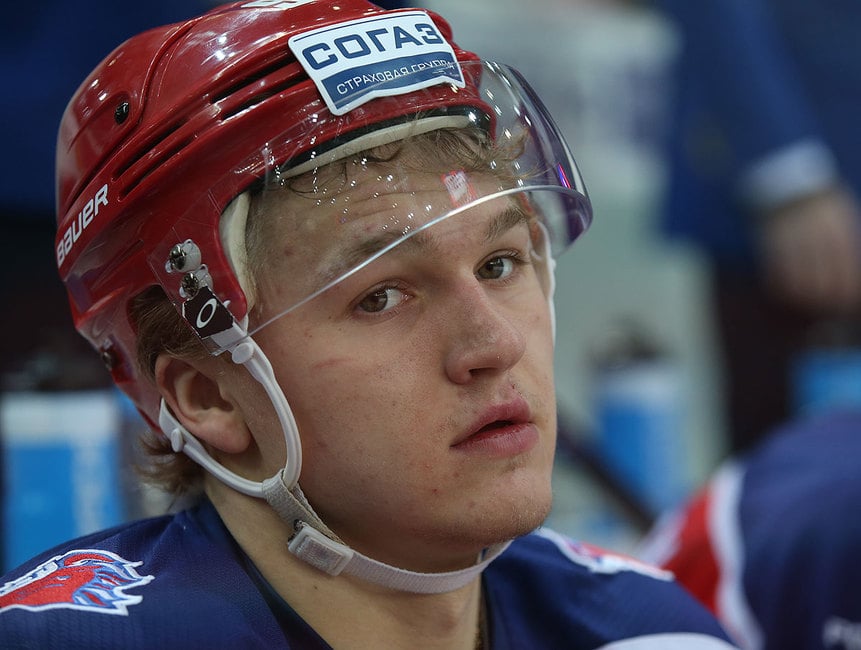 As a member of CSKA Moskva of the Kontinental Hockey League (KHL), Kaprizov's point totals have steadily increased from 40 (15 G, 25 A) in 2017-18 to 51 (20 G, 31 A) in 2018-19, and reached new highs this past season with a monster 33 goals and 29 assists for 62 points in 57 games played. Simply remarkable for someone like Kaprizov, who's only 23 years of age. He's already an absolute stud playing against men 5-12 years his senior. I have no doubt in my mind that he's a star-in-the-making waiting in the wings for Minnesota at the NHL level. 
Looking Ahead to 2020-21
As Guerin continues to retool and reshape his roster ahead of the 2020-21 campaign, his prospect pool is one that he can look at with tons of optimism and confidence. Both Addison and Kaprizov possess game-changing, innate qualities that any team would love to have. In addition, Kahkonen, the young Finn in goal, seems to be all but ready for an everyday spot in between the pipes in the state of hockey. Although next season comes with some uncertainty, Guerin's upper echelon of prospects certainly doesn't. Exciting times in Minnesota on the hockey side of things, wouldn't you say?
---
---