Before the Montreal Canadiens enjoyed a 5-1 victory over the Calgary Flames Tuesday night, Sportsnet reporter Elliot Friedman had Montreal in a buzz for a different reason.
Friedman kicked off his "30 Thoughts" column with the title "Hanzal talks stall between Canadiens, Coyotes." He later explained how Montreal and Arizona were in talks for center Martin Hanzal until it got down to the asking price. That asking price was young forward Michael McCarron, a first-round pick and a conditional pick. This, to put it nicely, is absurd.
The news had many talking and discussing as the night went on about such high initial rental prices and how the trade market is at a stalemate because of it. It also got me wondering if Hanzel will cost that much for the Canadiens, why not shift your focus to a big fish.
Initially, my big fish was Avalanche forward Matt Duchene, it still is, however, Eric Engels from Sportsnet suggested during the first intermission that the Canadiens may be interested in winger Gabriel Landeskog rather than the young center.
So how do we decipher all of this information into a more manageable conversation? Let's break it down.
Sorting Through Reports
As I said above, the Hanzal ask is out of the realm of reality. He currently sits at just 18 points on the season on top of the fact that he is an unrestricted free agent this summer. We're in the first stages of the trading craze and asking prices initially start out high and come down as the days move on, but this is a new level. The only way the Canadiens circle back, in my opinion, is if the clock is at 2:00 PM on deadline day and they've struck out elsewhere.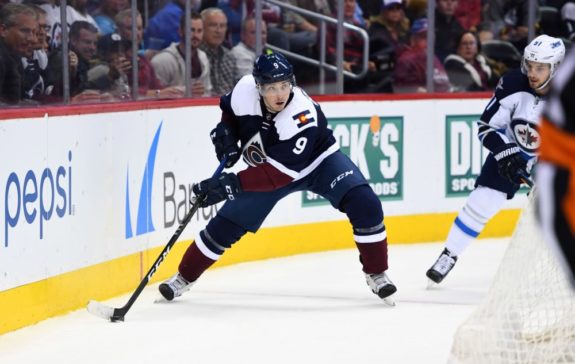 Moving on to the situation in Colorado. Duchene and Landeskog are the prizes this season. The Avalanche are on pace for the lowest point total in the shootout era and look like they are desperate for a shakeup. It's hard to make a deal from your core mid-season for various reasons but I think because teams are so close this year, a general manager will pony up to get ahead and it could be Bergevin.
The Canadiens' big need has always been at center. Duchene fills that void for two seasons at a $6 million cap hit. It will also likely cost the Habs prized prospect Mikhail Sergachev and then some. Landeskog fills a smaller need, but a need nonetheless on the wing for the next four seasons at a reasonable cap hit of roughly $5.5 million. Landeskog would likely come cheaper and Bergevin might not have to give up Sergachev.
https://www.youtube.com/watch?v=yMHx8lWNhvM
Would You Rather?
The goal scoring center, or the all-around winger? That's the question Bergevin is going to have to ask himself and his team. The Canadiens, despite being first in the Atlantic Division, are still starved for offense. Also, the need that never seems to go away is the void in the middle of the ice. Based on those points alone, the clear choice is Duchene.
Landeskog brings character and all-around ability to the Canadiens, but he's not much a point producer compared to his teammate. However, there are other factors going into this as I touched on earlier.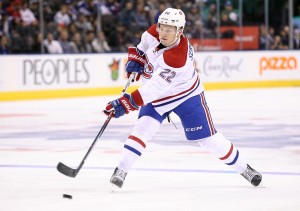 Duchene will likely come at a higher price; he also has a larger cap hit and would only have two years of team control until he is an unrestricted free agent. Landeskog has a lower cap hit and would be under team control for an additional four seasons. Bergevin will have to decide if one of those scenarios is worth giving up essentially seven years of elite prospect Mikhail Sergachev.
In saying that, the Habs general manager might not have a choice. Trading Shea Weber for P.K. Subban, Bergevin will likely have Carey Price's and Alex Galchenyuk's future contracts force him into a win-now situation.
Decisions, Decisions
There are many ways the Canadiens can approach these next few weeks. As we've already seen, the prices are high and for upper-end talent, they likely won't waver much as we move forward.
It's simple: the Habs need help. If they want to beat the Washingtons and Pittsburghs of the world, they need to load up. There are two game-changers available at the deadline that offer alternative skills sets that fill two different needs for the Canadiens.
It's up to Bergevin and company to decide which one to pursue or if at all. Buckle up Habs fans, it's going to get interesting.