The Edmonton Oilers have narrowed their training camp roster down to 30 players as the preseason nears its end. In goal, the Oilers re-assigned Laurent Brossoit who was quite impressive in camp and finally looks ready to push for full-time NHL duty as a backup. The Oilers are set in goal now with no other moves left with just Cam Talbot and Jonas Gustavsson left.
The Oilers are carrying ten defenders including Andrew Ference and Brandon Davidson, both who are injured. Ference will be put on LTIR, and it's unclear if Davidson will be ready for the season opener. This increases the hopes for rookie Matt Benning and professional tryout (PTO) signee Eric Gryba to make the 23-man roster. Griffin Reinhart is also still with the Oilers as the team looks to make a decision on their No. 6-8 spots on defense, the Davidson injury plays a factor into this.
At forward the team carries 18 forwards with injuries to Oilers regulars in Matt Hendricks and Iiro Pakarinen. That opens the door for Tyler Pitlick and Anton Slepyshev to earn extended looks down the stretch. The main battle in camp is still at right wing between Nail Yakupov, Jesse Puljujarvi, and Kris Versteeg.
It looks highly likely that rookies Drake Caggiula and Puljujarvi will earn spots with the Oilers. There is one week left to go, but the 2016-17 Oilers are finally taking shape. With that, there are several notes and speculation regarding some Oilers.
Here's the latest news making headlines in Edmonton:
Nail Yakupov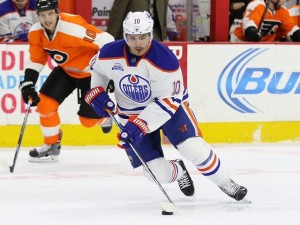 Yakupov, 22, continues to make headlines heading towards the Oilers opening night. Despite showing improvements defensively this offseason, the former 2012 first overall pick is at a crossroads with the Oilers. It's looking more likely that the Russian forward will start the year in the press box, rather than in the Oilers lineup for opening night.
Ryan Rishaug (TSN) went as far to state that, "When the opportunity comes, the Oilers will move on from Nail." The entire quote can be read in David Staples piece in the Edmonton Journal.
Now comes a rumor this morning that the Chicago Blackhawks are interested in acquiring the forward and the deal could be completed as early as today. No official word on what could be coming back the other way but several media sources including Bob McKenzie (TSN) have commented on the rumor.
Related: Could Yakupov Start Year In Press Box?
Related: Rishaug Drops Yakupov Truthbomb
Yes, it'll do next to nothing for his trade value, but he's this season's version of former Oilers scapegoat Justin Schultz. It's time for a change for both the player and the organization at this point.
Related: What do the Oilers do with Yakupov?
| | | |
| --- | --- | --- |
| LEFT WING | CENTER | RIGHT WING |
| Milan Lucic | Connor McDavid | Jordan Eberle |
| Benoit Pouliot | Ryan Nugent-Hopkins | Leon Draisaitl |
| Patrick Maroon | Drake Caggiula | Jesse Puljujarvi |
| Kris Versteeg | Mark Letestu | Zack Kassian |
| Tyler Pitlick | Anton Lander | Nail Yakupov |
As noted in previous posts at THW, it's a high probability that Yakupov starts the year as a healthy scratch. Jim Matheson (Edmonton Journal, Post Media) and several other sources have reiterated the same sentiment. After the Oilers acquired the trio of Milan Lucic, Jesse Puljujarvi, and Drake Caggiula through various transactions this summer, it's pushed Yakupov out of the top nine. For what it's worth the Oilers are looking for a powerplay specialist on defense.
The jury is still out on whether Adam Larsson or Oscar Klefbom can take steps forward to be that quarterback, so Edmonton might be looking for some help. Unfortunately, if the Oilers are to move Yakupov for a significant piece, they'd have to package another young star like Darnell Nurse. Chiarelli has made it known in the media he is against moving Nurse this early in his development. There is a vague rumor about former Oilers forward Taylor Hall talking to New Jersey Devils management about acquiring Yakupov, but there is yet to be a credible report to that.
There is a high probability Yakupov will be moved from Edmonton, sooner rather than later.
James Wisniewski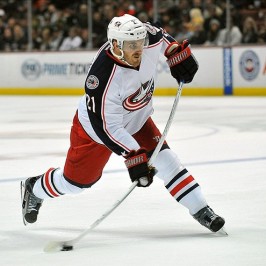 The Oilers powerplay is struggling through the preseason and if the team is hoping to improve upon their 70 point season from 2015-16, improving their power play is going to factor into that. The Oilers had an 18.1 PP% last season (18th overall) and they've added an underrated puck mover to their defense in Adam Larsson. Connor McDavid will be the focal point on the first powerplay unit, but as Jim Matheson (Edmonton Journal) stated, the team is still missing a bombing shot from the point.
Pittsburgh has Kris Letang, Winnipeg has Dustin Byfuglien, Chicago has Duncan Keith, Montreal has Shea Weber, and the list goes on. Edmonton is still looking for that point shot. It's a possibility with training camp winding down that Chiarelli throws a hail mary at Wisniewski who is coming off a year where he missed an entire season outside one shift.
Related: Buyer Beware on Wisniewski
Related: The Oilers & Search for RD
Wisniewski, 32, was recently released from a professional tryout (PTO) with the Tampa Bay Lightning. His biggest assets are his powerplay abilities and point shot. On the flipside Wisniewski is on the decline, his skating ability has been thrown into question after missing the year with a knee injury, and he hasn't played an NHL regular season game since Oct. of 2015. The Oilers are thin on defense and are looking for some veteran support in a depth role. When healthy Wisniewski has shown the abilities to be a powerplay specialist, and in the back nine of his career the Oilers could use him in a protected role, similar to how they deployed defenseman Marc-Andre Bergeron several years ago.
It's unseen if the Oilers have officially reached out to Wisniewski since he was released from Lightning camp, but they were in negotiations with the defenseman before him signing his PTO with Tampa. As Jim Parsons (THW) said earlier today; buyer beware.
Kris Versteeg & Eric Gryba PTOs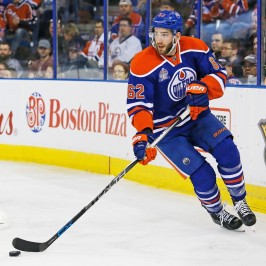 Edmonton has two decisions to make on two players on PTO's in Versteeg and Gryba. It looks like both players are near locks to earn NHL contracts with the team after strong training camps.
Versteeg, 30, has handled his PTO situation very professionally and has spoken very positively to the media regarding his opportunity with the Oilers. He's fitting well into a top nine depth role with the team and has impressed both teammates and the coaching staff. It won't be hard to imagine the Oilers getting a one-year deal signed with the veteran scoring forward who's been a consistent 30-point scorer in the NHL. Edmonton's cap situation is favorable for Versteeg as the team has roughly $9.5 million in cap space and 47 players under contract. Two of those are slide contracts for Caleb Jones and Ethan Bear who will report to their respective WHL franchises this season.
If I were a betting man, I'd suggest a one-year, $1 million deal would be fair for both parties. If the team moves Versteeg later in the year, he'll have an easily digestible cap hit wherever he ends up and if he stays for the full year he fits well into the team's cap structure.
Related: Matheson Believes Yakupov Could Start Year in Press Box
Gryba, 28, has the seventh defense spot on the roster and it's his spot to lose, despite being a PTO player. The Oilers have nothing but prospects on defense in depth roles, and it's more valuable to the franchise for them to play meaningful minutes with the AHL Bakersfield Condors than sit in the Oilers press box. The team is currently sitting at 30 roster players as camp nears its end and of that number just ten are defensemen.
Andrew Ference will likely see some paper shuffling onto LTIR and it's unknown how long Brandon Davidson will be out for. It's now a numbers game, and if Edmonton goes with eight defensemen, Gryba should make the team along with rookie defenseman Matt Benning. Again, a one year deal for Gryba would be more than fair. He was a decent defensive depth player for the Oilers last year and the team already knows what they have in the 28-year-old. A deal south of a million, likely in the $750,000 range might be the number (in comparison to others in similar roles).
Expect official news in the coming days as the Oilers learn more about their injury situation.
Edmonton Oilers regular contributor providing insight on all things Oilers including club history, prospect profiles, trade breakdowns, and everything else in between. Check back regularly for new and exciting content. Follow on Twitter @SanderTHW.