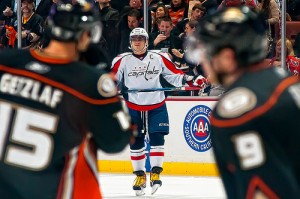 Who will switch teams? Which teams will be the most active? Who will the winners and losers be? Will a general manager ruin its team's future? Who is actually available? What is the asking price for these players? Those are just six questions that will be answered over the next week and two days, as the NHL's trade deadline quickly approaches.
Fans of the Toronto Maple Leafs are beginning to act like every day is Christmas morning when they were a little kid; excitement and energy has filled the city of Toronto. Unfortunately for those fans, the chances of their team actually landing a big fish by 3:00 pm EST on February 27 are slim to none.
Why? Simple: The market for what the Maple Leafs need is currently much too small. In order to prove this, we must look into which teams are shopping big-name players and what said teams are looking for in return, as well as what kind of impact such a move would have on the Leafs.
Please keep in mind that this list is not arranged in any particular order.
No. 1 – Columbus Blue Jackets
Everyone is well aware of who the Blue Jackets have made available for trade, Rick Nash and Jeff Carter.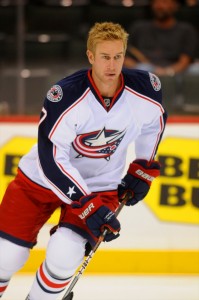 Nash, 27, would be a perfect fit for the Leafs' top line. Of course this would force Joffrey Lupul down to the second unit, but with a player like Nash as the replacement that wouldn't be much of a problem. At six-foot-four, 219 pounds, Nash has the size that the Leafs want and has proven to be a first line player, as shown by the fact that he has recorded 31 or more goals on six occasions during his nine seasons in the league.
Carter, meanwhile, would slide right into the number one centre role between Lupul and Phil Kessel, currently occupied by Tyler Bozak. A three-time 33+ goal scorer and a former 46-goal scorer, Carter certainly has the ability to produce plenty of goals. That alone makes it obvious that his 21 points in 36 games this season are solely due to the fact that he is having a poor season in a city that he doesn't want to be in.
Unfortunately for the Leafs, there are enough reasons to think long and hard about the consequences of acquiring either player. For example, general manager Brian Burke would likely have to concede one of Jake Gardiner or Luke Schenn, as well as James Reimer. That's not all, though; a high draft pick or two is something else the Blue Jackets are believed to be seeking for Nash.
While Carter's price is said to be lower than that of Nash's, there are still reasons to turn away from a deal that would bring him to Toronto. For one, his contract is massive. It runs until 2022 at a cap hit of more than $5.2 million, which is a bit too much for a player who A, you don't know what to expect from and B, apparently has an attitude that could be considered a cancer in a locker room.
No. 2 – Carolina Hurricanes
The Carolina Hurricanes don't appear to be very involved with the Maple Leafs, but could still find themselves in serious discussion with the blue and white in the week to come.
There is no deal for Jeff Skinner or Eric Staal to be found here. Instead it is Tuomo Ruutu, who has heard his name flying around in trade rumours for the last month or so. The biggest reasons for this: His current contract situation and the state of the Hurricanes franchise.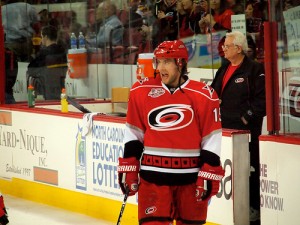 Ruutu is currently in the final year of a three-year, $11 million contract, meaning he comes with a cap hit of $3.8 million.
A solid two-way forward who can score, Ruutu certainly isn't overpaid. He has 30 points and a plus-three rating in 57 games this season and has scored 54+ points in two of his last three campaigns. With his unique playing style, Ruutu could also be shifted up and down the lineup when needed.
Perhaps the most comparable player on the Leafs' current roster is Clarke MacArthur, meaning he could find himself in Carolina if such a trade were to happen. Like Nash and Carter, though, there are just too many variables to stay away from acquiring Ruutu.
For one, he is expected to miss up to three weeks with an upper-body injury that he suffered on Monday against the Montreal Canadiens according to Hurricanes general manager Jim Rutherford. The other, of course, is the aforementioned contract. Ruutu would possibly turn out to be more of a rental player for the Leafs, which isn't something they're ready for quite yet.
No. 3 – Anaheim Ducks
It seems as though Burke has coveted both Ryan Getzlaf and Bobby Ryan─both of whom he knows from his own time with the Ducks─for years now, and why not?
Getzlaf is a young, sizable centre with a knack for scoring goals and picking up assists. In fact, he would probably be an even better fit in Toronto than Carter due to his relationship with Burke and his contract, which only has one year remaining on it after this season. This would allow the Maple Leafs to negotiate their own deal with Getzlaf rather than taking on a large one with almost no end in sight.
Ryan, whom Burke drafted in 2005, has exploded to become a top-tier forward in the NHL over the last few seasons. At age 24 and six-foot-two, 209 pounds, he, like Getzlaf, is a rather large and young guy. He has yet to score less than 31 goals in a season (aside from five in 23 games in 2007-2008) and he's on pace to fall just one short of the 30-goal plateau this season.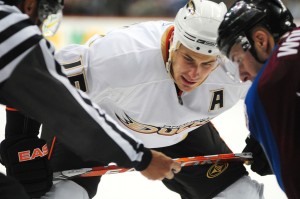 But again, there's a problem. Having gone 14-2-4 since January 6, the Ducks are officially on fire and making a charge towards the post-season in the Western Conference. That alone brings the chances of either one switching teams before the season is over down below ten percent, with the asking price being through the roof.
Given the Ducks' current situation and the players involved, that price could even involve the likes of Kessel or Mikhail Grabovski, although the Leafs would likely shoot down any possibility of Kessel switching teams immediately.
You're not going to find a player who would be more perfect for the Leafs than Getzlaf or Ryan. It's obvious the Maple Leafs would love to trade for either player, but the Ducks would undoubtedly make that extremely difficult.
No. 4 – Chicago Blackhawks
Unlike any other team on this list, the Chicago Blackhawks are on here not because of a player the Leafs would want, but rather one the Blackhawks are probably going to take a hard run at if they haven't already.
You may have heard about this one already. That player is Grabovski.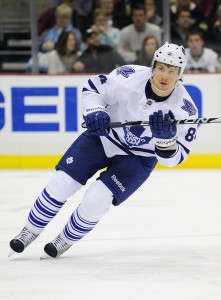 This season isn't the first season in which the Blackhawks have suffered from having a gaping hole at centre on the second line. With Jonathan Toews and Dave Bolland as their two highest scoring middle men, the 'Hawks are in dire need of someone to play with Marian Hossa on the second unit. Grabovski fits that role perfectly with 39 points and plus-five rating in 52 games.
The only thing that Leaf fans want to know now is, what would come back to Toronto? There's no easy answer to that question. With TSN's Darren Dreger having already reported that the Leafs have received an offer of a second round draft pick and a prospect, you have a good idea of what his value is.
That offer doesn't please many, though, considering what the Leafs surrendered for Grabovski from the Montreal Canadiens just a few summers ago, as well as what the Tampa Bay Lightning received in exchange for Dominic Moore earlier this week.
No matter what happens before the trade deadline there will be risk involved. Remember, the chances of the Maple Leafs actually acquiring one of the above mentioned players remain very little. You must also keep in mind, though, that Brian Burke is one of the most unpredictable general managers in the NHL.
Salary and cap information provided by Cap Geek.
Twitter: @LukasHardonk | Email: lukas.hardonk@gmail.com | Lukas' archive
For every Leafs article on THW, follow @THW_MapleLeafs on Twitter.