In this edition of Toronto Maple Leafs News & Rumors, I'll take a look at former Maple Leafs prospect Jeremy Bracco to check on where he landed after the Maple Leafs organization failed to qualify him during this off-season.
Related: Maple Leafs News & Rumors: Matthews, Marner, Nylander & Amirov
I'll also take a look at young John Fusco, who was drafted during the seventh round of the 2020 NHL Entry Draft in October. What's interesting about Fusco is that he's a Maple Leafs prospect who comes from a family with a successful history of playing hockey both at the NCAA collegiate level and at the Olympic level with team USA.
Item One: Whatever Happened to Jeremy Bracco?
Jeremy Bracco has remained a puzzle to me. I had always rooted for him to at least have an opportunity to make his NHL debut with the Maple Leafs; however, it never happened. Now he's moved on. Certainly, Bracco's path to the Maple Leafs roster was blocked by a long line of gifted right-wingers; however, I'm surprised he never skated once with the big club.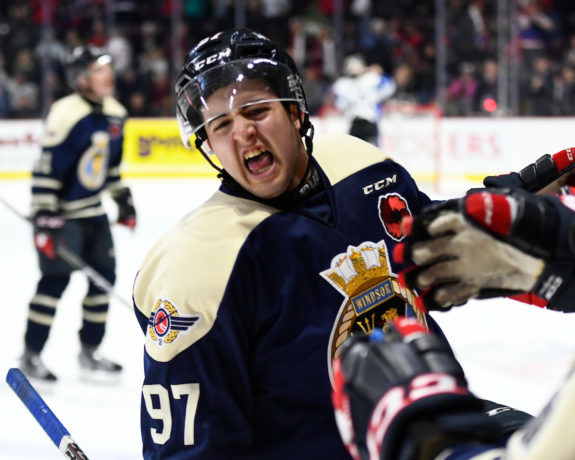 His 2018-19 season with the Toronto Marlies was the kind of breakout season that might have propelled Bracco to a place on the Maple Leafs roster. After all, he scored 22 goals and 57 assists for 79 points in 75 games. Still, no debut.
Last season, his scoring slipped a bit and some puzzling things seemed to happen. For personal reasons, he was away from the Marlies for a number of games. But, when he returned he still could score. In 44 games he tallied four goals and 30 assists (for 34 points).
Obviously, Bracco came to read the writing on the wall more clearly and asked general manager Kyle Dubas to trade him. That trade never materialized, and this season the Maple Leafs simply didn't qualify him during the offseason leaving him free to move on.
Related: Q & A with Whale Rookie Kayla Friesen
So, where did he land? In late October Bracco signed a one-year, two-way contract with the Carolina Hurricanes. It seems the Hurricanes were willing to take a flyer on this quick-skating winger with an off-and-on scoring touch. The fact that he was signed to a two-way contract puts Bracco no worse, but perhaps no better than he was with the Maple Leafs organization.
Still, it's a new start for the young prospect. And, it didn't cost the Hurricanes much to sign him. He'll make $700,000 if he plays at the NHL level and $100,000 if he plays in the minors.
Bracco was chosen during the third round (61st overall) of the 2015 NHL Entry Draft – the same draft that brought the Maple Leafs Mitch Marner in round one (fourth overall). Bracco's skating is his strength; and, at one time, he was projected to be a part of the future Maple Leafs forward core. That obviously never happened. Still, if you're a fan of the youngster, you have to hope he can at least make an NHL debut or even turn his game around in Carolina.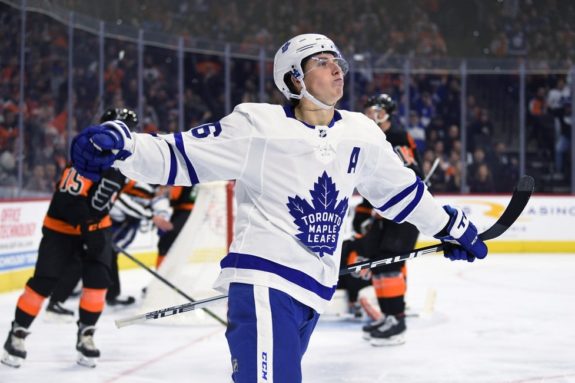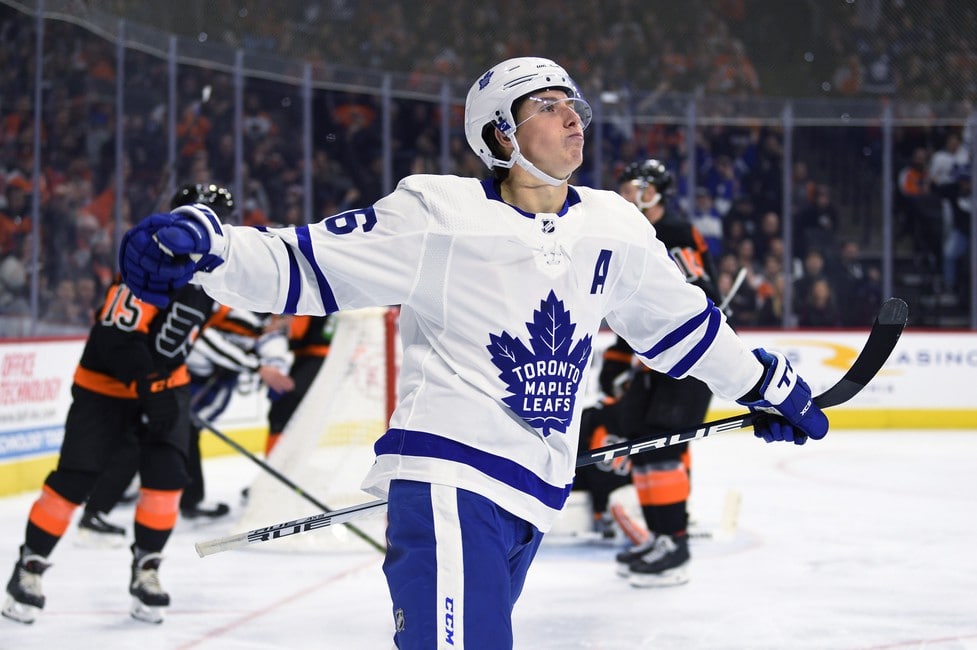 I doubt that the Hurricanes have any expectations Bracco might ever play regularly in the NHL. The Hurricanes are a talented team, and Bracco is projected to spend his time with their AHL Chicago Wolves. In that plan, it's like his time with the Marlies.
One difference is that the Hurricanes' affiliate team is located in another state and doesn't share the same practice facilities as the Hurricanes. Thus, Bracco might not be reminded so often that he hasn't made his NHL debut yet.
Item Two: Like Father Like Son, Who's the Maple Leafs Draft Pick John Fusco?
Sometimes lower-round draft choices actually make it to the NHL, but mostly they don't. However, with seven rounds of choices and each of the NHL's 31 teams choosing during those rounds, it's crazy not to take a chance on a young player at the lower rounds – just in case.
Truly, with the thousands of junior, collegiate, and other hockey players up for grabs, being one of only 217 players to hear your name called by an NHL team – regardless of what round it is – has to be thrilling.
So, when the Maple Leafs called the name John Fusco with their first choice in the seventh round of the 2020 NHL Entry Draft on Oct. 7, at least one family was thrilled. Fusco, a 19-year-old defenseman, in a number of ways is typical of Dubas' choices since he's become the general manager of the Maple Leafs.
Young Fusco is obviously an intelligent player. He was on his way to Harvard University before the Ivy League school announced it had shut down its season on Nov. 12. As a result, without collegiate hockey and because the NCAA is allowing players who aren't over 20 to play in the USHL without losing eligibility, the newly-drafted Fusco will play for the USHL's Sioux City this season. His plans now include starting his career at Harvard next year.
Related: Who Were the Best Full Right Goalies in NHL History?
Interestingly, young John Fusco comes from great hockey bloodlines. His father Mark also played and Harvard University, was a member of Team USA during the 1984 Winter Olympics in Sarajevo, and then played two NHL seasons with the Hartford Whalers in 1983-84 and 1984-85.
John's uncle Scott (Fusco) also attended Harvard; and, while he was there, he won the Hobey Baker Award in 1986. He, too, was also a member of the Team USA 1984 Winter Olympics hockey team and the 1988 Winter Olympics in Calgary. 

John Lilley, the Maple Leafs Director of Amateur Scouting, liked Fusco's 2020 selection because of his competitive edge and leadership ability. Given the way the season is turning out with the cancelation of Ivy League hockey and Fusco playing in Sioux Falls, the Maple Leafs will have five years to see how the young 5-foot-11, 181-pound defenseman develops. 
By the way, John's dad Mark was also was a defenseman and also was smaller in stature. His playing weight was 5-foot-9 and weighed 175 pounds.
What's New with the Maple Leafs?
Mostly, NHL fans should be positive about the start of the 2020-21 season. However, all the news isn't rosy. In fact, today I read that NHLPA executive director Donald Fehr and NHL commissioner Gary Bettman haven't spoken in a week about the NHL's demands that players make salary concessions for the 2020-21 season.
Related: Maple Leafs News & Rumors: Lineup Tactics & Locker Room Discord?
If those two sides go dark on each other, really what are the chances that a season will start near the first of the 2021 calendar year? I'm keeping my eye on the news; and, I'm hoping not to grow pessimistic. Still, ….
More news coming.
---
---