In this edition of Toronto Maple Leafs News & Rumors, I'll take a quick look – perhaps one of my final looks – at fan favorite Nazem Kadri. The Calgary Flames paid dearly to obtain his services. Will he be worth it?
Second, I review prospect Roni Hirvonen's World Junior Tournament and share what we've learned from watching him play over the past two weeks. Third, I'll follow some THW readers' lead to take a look at Bobby McMann. He's gaining appreciation and a number of fans are betting he'll make the NHL roster out of training camp.
Related: Maple Leafs Reward Bobby McMann with Two-Year ELC
Finally, I'll share my own excitement about the upcoming season and note three areas that I'm especially interested to see unfold.
Item One: Flames Signing ex-Maple Leafs Kadri Was Costly
The Calgary Flames' signing of Nazem Kadri was costly. First, the contract will be for seven years at $7 million per season. That, in itself, is expensive enough for a player of Kadri's age. However, to find the salary-cap space to sign Kadri, the Flames had to move Sean Monahan and his sizable contract to the Montreal Canadiens.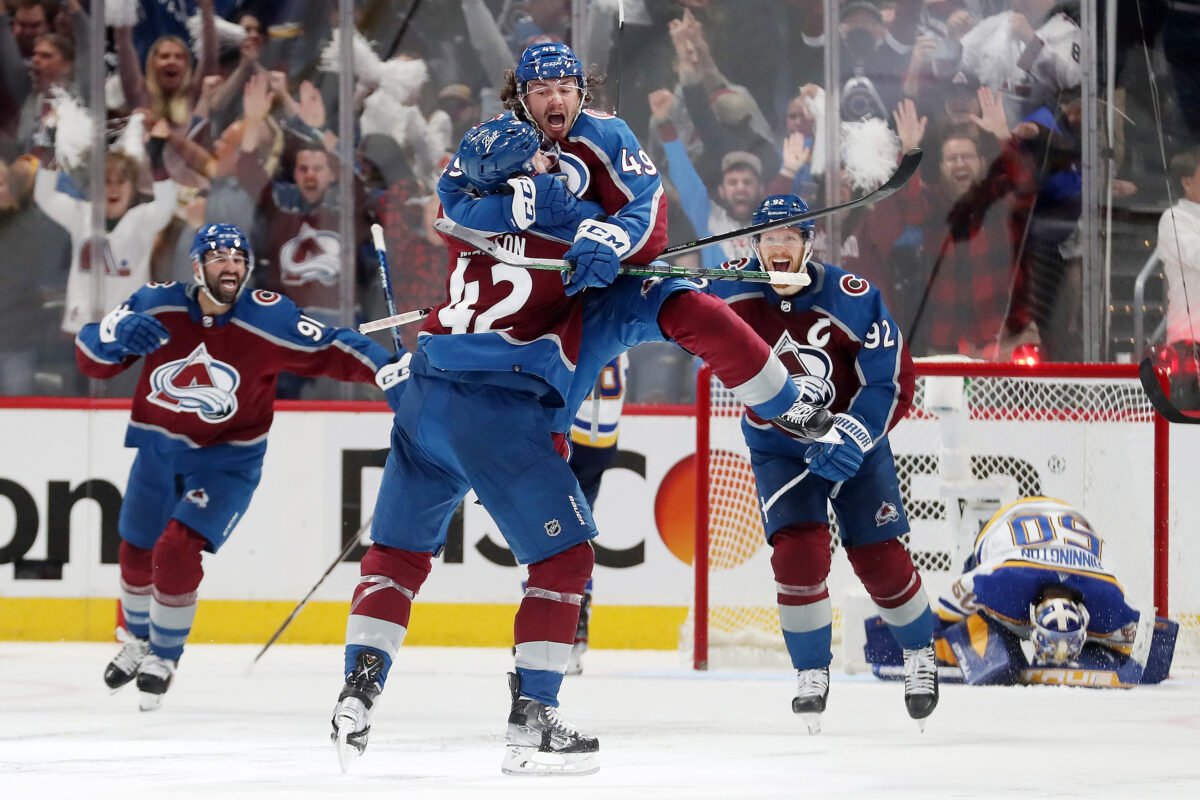 Moving Monahan made sense for two reasons. First, the contract was big enough at $6.375 million to cancel most of Kadri's contract expenses for next season. Second, Monahan was expendable. He just had his second hip surgery in April 2022. While he was reported to be progressing ahead of schedule, Kadri's health was more of a sure thing. 
Related: The NHL 500-Goal Club
Also costly was that, as an incentive to persuade the Canadiens to take on Monahan's contract, the Flames had to throw a first-round draft pick into the pot. Fans might think it wasn't a wise move by Flames' general manager Brad Treliving, but it's pretty clear they're all in on this plan. 
Item Two: Prospect Roni Hirvonen's Stock Has Risen After World Juniors 
Roni Hirvonen's play at the just-completed World Junior Tournament in Edmonton must have pushed his stock higher within the organization. In seven games played in the tournament, Hirvonen scored three goals and added four assists for a point-a-game production.
He's listed as a 5-foot-9 center (although he played on the wing lots in this tournament). However, he's hardly one of Kyle Dubas' small, skilled players fans seem to whine about so often. He plays much bigger and with more tenacity than his size might indicate. He sort of has that Michael Bunting pest aspect to him. He gets under opponents' skins; he's a solid forechecker; and, he's all over the ice.
Hirvonen was the captain of Team Finland, and rightfully so. He was both a leader on the team and one of its best players. He was especially effective on the power play, scoring each of his three goals with the man advantage. He's also very quick, which helps him play strong defense. He has a good hockey IQ. 
Should he be able to make the Maple Leafs roster one day in the future, I predict he'll be one of those players fans will love. As I noted, he's going to get under the opponent's skin. 
Related: Minnesota Gophers' Josefin Bouveng Headlines NCAA Rookies
Jon Steitzer's review of the Maple Leafs' prospects at the World Juniors likened him to Leo Komarov. For me, perhaps because I'm older, Hirvonen's attributes remind me of his fellow Finn Esa Tikkanen who played pest for the Edmonton Oilers back during their Stanley Cup runs. 
Interestingly, in both comparisons, we likened him to players who were larger. Komarov is 5-foot-10 and 213 pounds. Tikkanen is 6-foot and 200 pounds. That, to me, suggests Hirvonen plays larger than he's listed.
Item Three: Bobby McMann Getting Love from Maple Leafs' Fans
I always learn a lot from readers who comment on the posts I write. So, when they comment, I try to pay attention. Interestingly, one Maple Leafs' prospect who's getting some love from fans is 26-year-old Bobby McMann. 
McMann flew so far under the radar during the 2020-21 season that no one really saw him coming. He only scored two goals and added two assists in 21 games with the Toronto Marlies. As a result, McMann slid down to the ECHL's Newfoundland Growlers. There, he scored two goals and two assists in four games. 
Last season, when McMann was recalled to the AHL Marlies, he was ready. His play probably surprised even those within the organization. He had a breakout season and set the franchise record for most goals for a Marlies' rookie with 24.
Now as the Maple Leafs' training camp is looming, some fans who've watched Marlies' games believe McMann could (will, even) make the team's opening-night roster. If he does, it would be a surprise. But, stranger things have happened. 
Related: Canucks Calling: Carey Price, Please Come Home
In my time covering the Maple Leafs, he reminds me of former Marlies' player Mason Marchment. Marchment spent time being "developed" in the Maple Leafs' system. In fact, in following his play in the organization, I even wrote a post suggesting he was the kind of player fans should root for. 
Eventually, Marchment moved to the Florida Panthers. After his own breakout last season, Marchment signed a four-year contract with the Dallas Stars with an AAV of $4.5 million annually. As I say, stranger things have happened than McMann making the Maple Leafs' roster.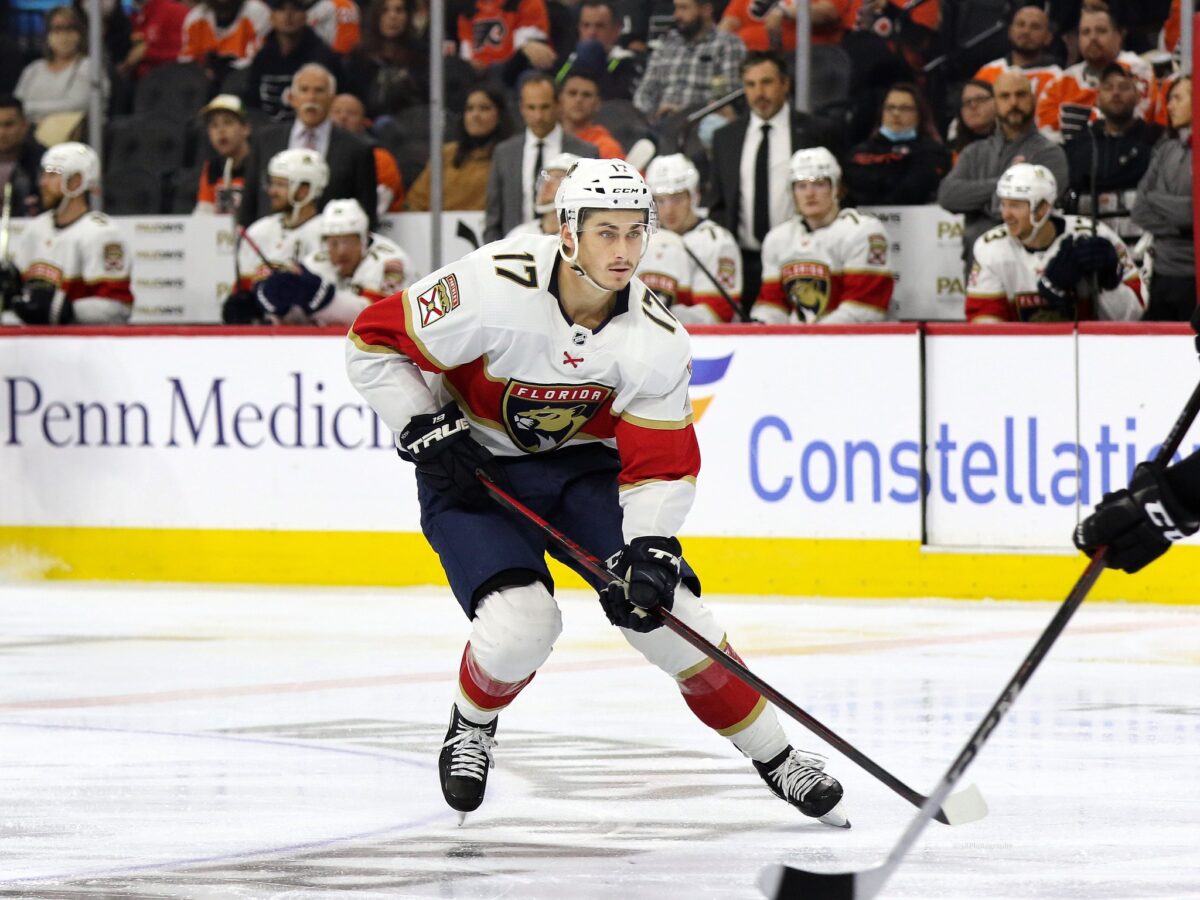 Apparently, the Maple Leafs' organization also believes in McMann. They signed him to a two-way contract. I'm trusting the Maple Leafs player-development staff to give him the best chance to hone his skills.
What's Next for the Maple Leafs?
Perhaps it's the eerie silence surrounding the team, but I'm stewing in my own excitement to get this season going. Three areas of the team have really drawn my interest. 
First, I'm interested to see how the goalies play. I get it that I'm sometimes sickenly optimistic, but I'm not worried about how the goalies will play. I liked Jack Campbell as much as the next guy, but I think the team's defense made him look stronger than he was. 
Related: Maple Leafs Goalie Jack Campbell Remains Imperfectly Perfect
Second, I'm excited to watch the team's bottom six – especially the fourth line. Several players could have rebound seasons. As I've written before, I believe building the team's fourth line was an organizational project this season. I'm hoping the fourth line will develop an identity as a crash-and-bang unit, that makes opponents play with their heads up all the time. 
Third, I'm looking forward to seeing what player will have a breakout season with the team. Last year, Bunting and David Kampf were big surprises. Somewhere on this roster, there's another pleasant surprise. Who might that be?
---
Latest News & Highlights
---