In this edition of Toronto Maple Leafs News & Rumors, I'll report on a number of the training camp moves the team has made. I'll discuss Fredrik Andersen's lack of contract negotiations, and look at head coach Sheldon Keefe's decisions about line match-ups and the implications of these decisions on specific Maple Leafs' players.
Related: Maple Leafs News & Rumors: Timashov, Gauthier & Future Possibilities
Finally, I'll quickly report the unfortunate news that at least one NHL team will have to put off its regular-season-opening game because a number of players tested positive for COVID-19.
Item One: Maple Leafs' Alex Kerfoot Skated Friday
Alex Kerfoot, who had been sidelined with an undisclosed injury, was back skating for Friday's practice. Kerfoot missed Wednesday and Thursday's practice but is obviously moving in the right direction. He should be ready for the Maple Leafs' regular-season opener on Wednesday next week against the Montreal Canadiens.
Item Two: Frederik Andersen Doesn't Believe His Contract Situation Will Be an Issue This Season
What seems to be a concern for Maple Leafs' hockey writers and fans seems not to be much of an issue for starting goalie Frederik Andersen – or so he says. Andersen can become an unrestricted free agent after the upcoming season and, to this point, there haven't been any conversations about a new contract. When asked, Andersen reported that he's confident his contract situation won't be a distraction to his play this season.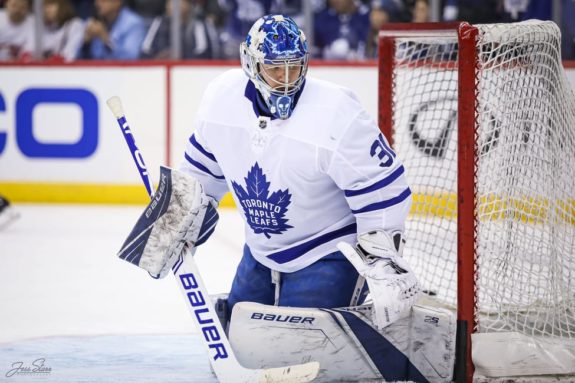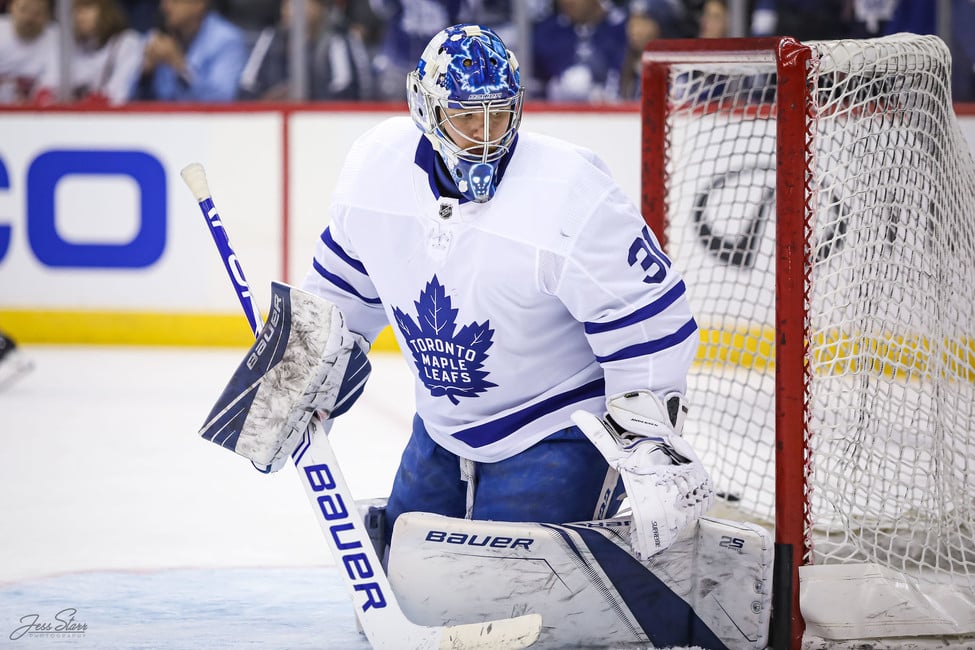 When asked about it on Friday, Andersen noted that "I try not to think about it actually. The main focus has just been to go day by day here with the team, raise our levels, the standards, and I think that's everyone. That's just really been the focus. I know by doing that I'm going to get the best opportunities in the future. And this year is the main focus."
With all the talk of Andersen staying or leaving during the offseason, I have to wonder how Andersen thinks. I read during the fall that, when asked whether his status concerned him, his answer was something like "Whatever happens, happens." We know that, at one point, it was reported that he was getting prepared to leave the team.
Related: Rangers' Most Impactful Trades of All-Time
What might be the difference between a distraction and a focus anyway?
Item Three: The Maple Leafs Place Nic Petan on Waivers
Nic Petan was placed on waivers by the Maple Leafs on Friday. Petan's an interesting case. He's no longer a prospect and is obviously too good to stay in the minors. Perhaps the 25-year-old center could be a good fit for an NHL taxi squad this season. I'm certain he'll play somewhere. He's played 129 NHL games over his five-year career.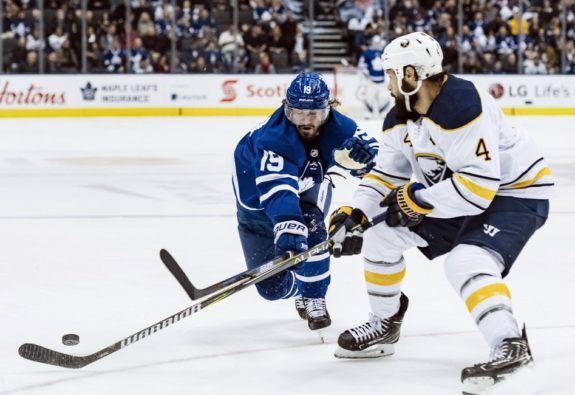 During the 2019-20 season, Petan played both in the NHL and the AHL. He had three assists in 16 games with the Maple Leafs but also scored 10 goals and 31 points in 25 games with the AHL's Toronto Marlies. He'll likely be left off the team's 23-man roster again for Opening Night.
Item Four: Coach Sheldon Keefe Experiments with Maple Leafs' Power-Play Units
The Maple Leafs are working to build its special teams. During Friday's training camp, one power-play unit consisted of John Tavares, William Nylander, Zach Hyman, Jason Spezza, and Mikko Lehtonen. The second power-play combination was Auston Matthews, Mitch Marner, Joe Thornton, Wayne Simmonds, and Morgan Rielly.
It seems as if the Maple Leafs' coaching staff wants to obviously create two units that can score this season. Last season, the team often loaded-up the power-play unit by having Tavares play with Matthews and Marner. During the 2019-20 season, Matthews led the team with 25 power-play points; Marner was second with 24 power-play points; and, Tavares was third with 21 power-play points.
Related: Six Add Scoring Depth, Leadership with Signing of Fluke
Item Five: Sheldon Keefe Hasn't Blinked: It's Still Thornton, Matthews, and Marner
Early in the Maple Leafs' training camp, Keefe announced that he was going to make Thornton the left-winger on the Matthews line (with Marner on the right-wing). He's held firm on that call and Thornton has been skating on the team's top line all through training camp. Thornton might not bring speed, but he knows how to pass and can help create time and space for his young line-mates.
At the same time, Keefe announced he would create a safety blanket third line that consisted of Ilya Mikheyev, Alex Kerfoot, and Zach Hyman. That line would become a powerful checking trio, although not exactly a high-scoring machine.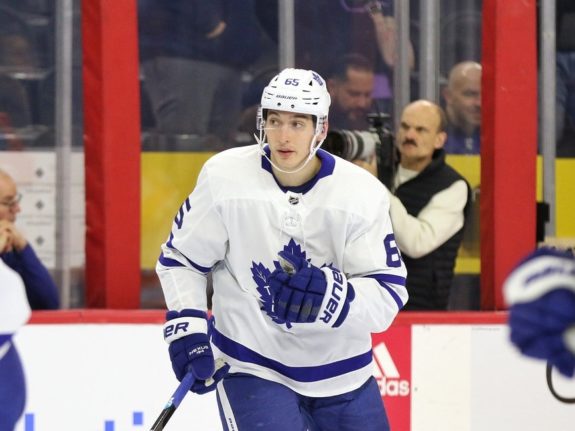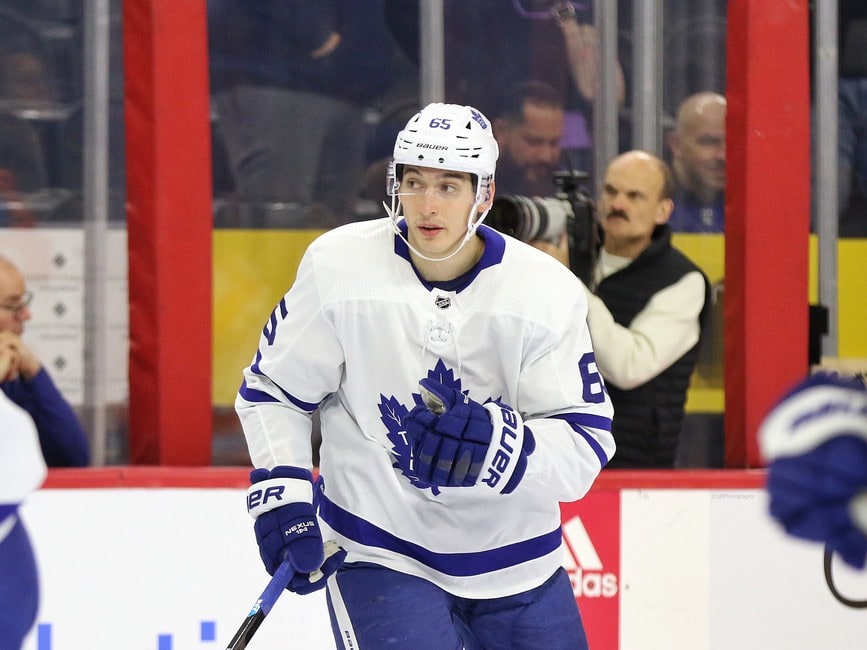 Mikheyev will also likely see second-line minutes during the season. Hyman's move down to the third line might be great for the team, but it's probably not so good for his stats. Hyman's expected to start the season on the third line and out of the top six for the first time in a long time. In his new role, he'll not get the kind of offensive opportunities he did in previous seasons if he's working in a checking role.
What's Next for the Maple Leafs?
No one said playing this 2020-21 regular season was going to be easy. Yesterday, the NHL reported that six Dallas Stars players and two staff tested positive for COVID-19. That announcement will push back the opener for the Stars by nearly a week.
Related: Maple Leafs News & Rumors: Training-Camp Battles & New Roster Moves
Hockey fans should likely expect more of such setbacks throughout the season. One can only hope that the situation does not become dangerous.
---
---
The Old Prof (Jim Parsons, Sr.) taught for more than 40 years in the Faculty of Education at the University of Alberta. He's a Canadian boy, who has two degrees from the University of Kentucky and a doctorate from the University of Texas. He is now retired on Vancouver Island, where he lives with his family. His hobbies include playing with his hockey cards and simply being a sports fan – hockey, the Toronto Raptors, and CFL football (thinks Ricky Ray personifies how a professional athlete should act).
If you wonder why he doesn't use his real name, it's because his son – who's also Jim Parsons – wrote for The Hockey Writers first and asked Jim Sr. to use another name so readers wouldn't confuse their work.
Because Jim Sr. had worked in China, he adopted the Mandarin word for teacher (老師). The first character lǎo (老) means "old," and the second character shī (師) means "teacher." The literal translation of lǎoshī is "old teacher." That became his pen name. Today, other than writing for The Hockey Writers, he teaches graduate students research design at several Canadian universities.
He looks forward to sharing his insights about the Toronto Maple Leafs and about how sports engages life more fully. His Twitter address is https://twitter.com/TheOldProf