In this edition of Toronto Maple Leafs News & Rumors, I'll take a look at some of the battles likely to take place during the Maple Leafs' training camp over the next 10 days. The Maple Leafs have an exciting and solid roster, with different pieces that allow many different choices. It should be a really interesting training camp for fans to watch.
Related: Maple Leafs News & Rumors: Timashov, Gauthier & Future Possibilities
As I noted, a wide variety of decisions can be made for a number of reasons. Obviously, during any "normal" season, players are moved in and out of lineups because they don't play well or because, on the other hand, they're playing well. Perhaps, they have a temporary Midas Touch on the scoresheet.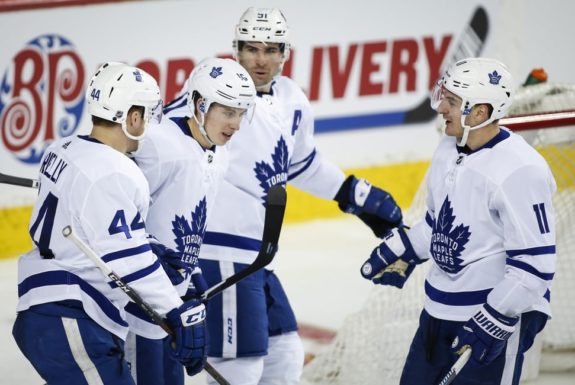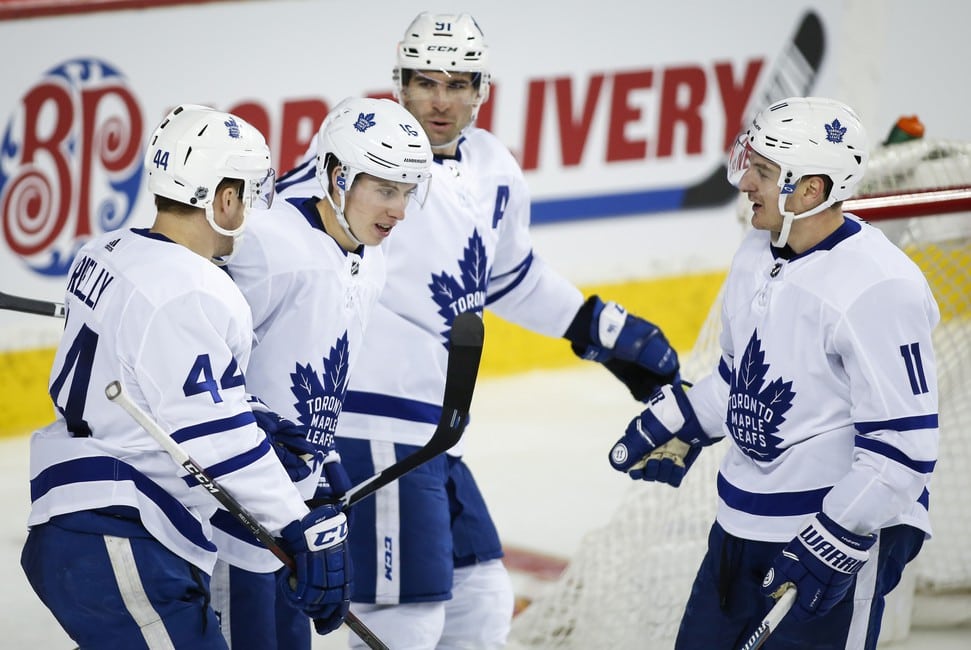 NHL hockey naturally ebbs and flows. However, in the case of this unique season and the Maple Leafs' unique team, there might be other reasons. Older players need a rest or the possible impact of COVID-19.
As well, an interesting addition for this season is that a formal taxi squad now exists. As a result, decisions can be quickly made, unmade, or remade as deemed necessary. All this adds up to a dynamic season for the team and its fans. Even more exciting is that all this is coming quickly. We are 10 days away from a regular-season game.
Maple Leafs Training-Camp Battles
The Maple Leafs enter their 2020-21 training camp with what looks to be a much-improved roster over previous seasons. That roster includes players who would likely be regulars on other teams; but, on the Maple Leafs might find themselves plunked on the team's regular-season taxi squad.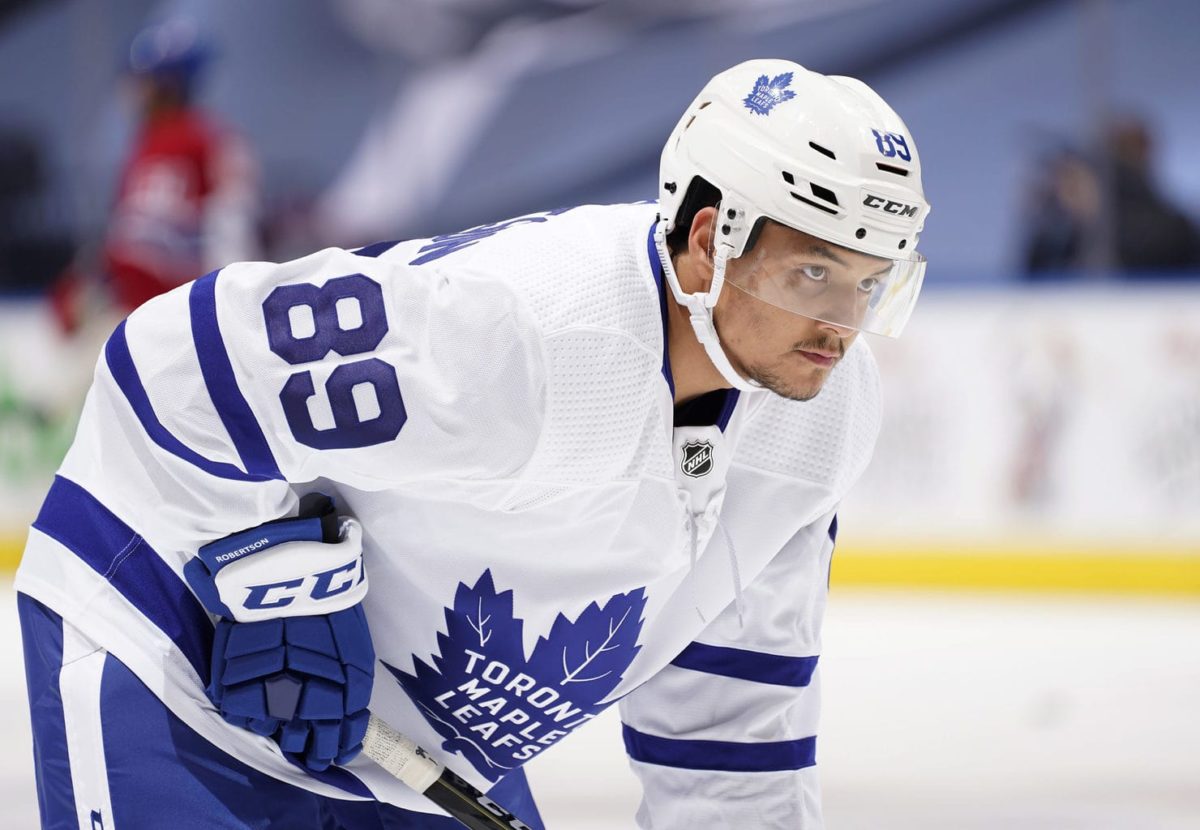 In an article yesterday in The Athletic, Jonas Siegel reviewed some of the battles that might occur during the Mape Leafs' training camp. Siegel reports, "A whole new batch of players has been added, mostly around the edges (with T.J. Brodie the obvious exception), which means a hearty and hurried competition is coming." (from "Maple Leafs training camp: Forecasting the big roster battles," Jonas Siegel, The Athletic, 2/1/21).
Maple Leafs' Forward Battles
Siegel believes there will be a battle for one remaining spot as a top-six winger. Not surprisingly, he sees five of the six spots already given to John Tavares, Auston Matthews, Mitch Marner, William Nylander, and Zach Hyman. Right now, knocking on the door as contenders for that final spot include newcomer (to the Maple Leafs, but not to NHL hockey) Joe Thornton, Alex Kerfoot, Ilya Mikheyev, and Jimmy Vesey.
Related: Bobby Hull – The Golden Jet
Siegel believes Kerfoot will be the favorite for spot six and Thornton will be the dark horse.
Siegel does point out that the team's third-most-used line combination last season was a highly-effective partnership of Kerfoot, Tavares, and Nylander. If Thornton becomes the team's third-line center, that allows Kerfoot to stay on the wing and offer the top-six more flexibility.
Maple Leafs' Defensemen Battles
When Siegel assesses the Maple Leafs' blue line, he currently sees Morgan Rielly, T.J. Brodie, Jake Muzzin, and Justin Holl as locking up the top-four spots. That leaves two open spots on the bottom-pairing of the Maple Leafs' defense. The contenders for these two open spots are Mikko Lehtonen, Zach Bogosian, Travis Dermott, and Rasmus Sandin. Siegel sees Bogosian and Dermott as the favorites and Sandin as a dark horse.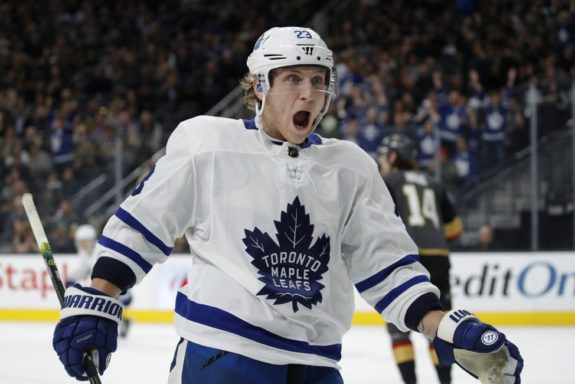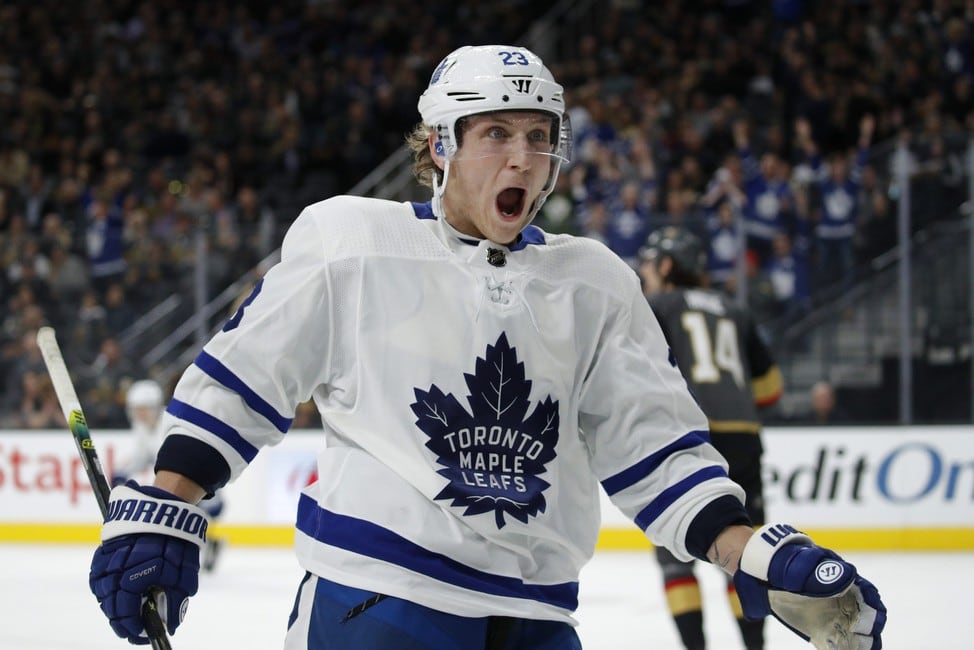 Mostly, I can't disagree with Siegel's explanations; however, I can't imagine Lehtonen not being given a huge chance to earn a more regular role. Siegel did explain why he has moved Lehtonton to the outside looking in, when he noted:
"Keefe is going to need to assess how Lehtonen adjusts to the speed and physicality of training camp as a means of determining whether he can contribute right away. Having no preseason games hurts in the evaluation of guys like him. The 26-year-old (he'll turn 27 early in camp) will have to look the part in scrimmages especially." 
Battles for the Maple Leafs' Bottom Six
Finally, Siegel outlined the battle for an open third-line spot at left-wing. He believed those in contention were Jimmy Vesey, Wayne Simmonds, and Nick Robertson.
Related: Beauts' Jordan Juron's Epic Journey Isn't Over Yet
As far as fourth-line forwards go, he saw all four spots open. He named the contenders as those players who didn't jump into the third line (one of Vesey, Simmonds, or Robertson). Then, he added Jason Spezza, Alexander Barabanov, Travis Boyd, and Joey Anderson. Siegel believes favorites for the fourth line include Spezza, Simmonds, Barabanov.
What's Next for the Maple Leafs?
I have only a foggy idea about how the 2020-21 regular season will unfold. We're charting new territory in interesting times. I also find it difficult to believe that even those closest to the ice – NHL head coaches – can fully imagine how they'll deploy their rosters. No one can be confident that they have a clear plan for what's coming.
Related: Toronto Maple Leafs' 2020-21 Roster: Who's Staying, Going & Coming?
Because the season is shortened and condensed, more games will be squeezed into a shorter timeframe, which includes more back-to-back games. I believe the taxi squad – especially with this particular Maple Leafs' line-up – will become a factor. How the Maple Leafs might deploy the taxi squad is up in the air, but I can imagine there will likely be more ebb-and-flow between the taxi squad and the regular roster.
All these possibilities in themselves might render speculations moot because it's an entirely new way of thinking about what will be a very different kind of season.