Zach Hyman is one of those players my honest, hard-working father would have loved. He shows up every day and he epitomizes my dad's highest compliment: he doesn't think the world owes him a living. He's more the stuff of example than of rumor.
Related: Maple Leafs News & Rumors: Marner, Tavares, Matthews & Hyman
In fact, in a recent post I shared the news that, according to Jonas Siegel of The Athletic, Hyman had the best contract in terms of value-for-money-spent on the Maple Leafs. (from "Rating the value of every Maple Leafs contract for next season," Jonas Siegel, The Athletic, 24/11/20).
Why Is There a Rumor About a Zach Hyman Trade?
If that's the case, why is his name coming up in The Athletic's follow-up article suggesting there might be an "internal debate" within the Maple Leafs organization about Hyman's not having a future with the team? (from "Mirtle and Siegel: Can the Leafs find a way to keep Hyman, Andersen and Rielly?," Jonas Siegel and James Mirtle, The Athletic, 28/11/20).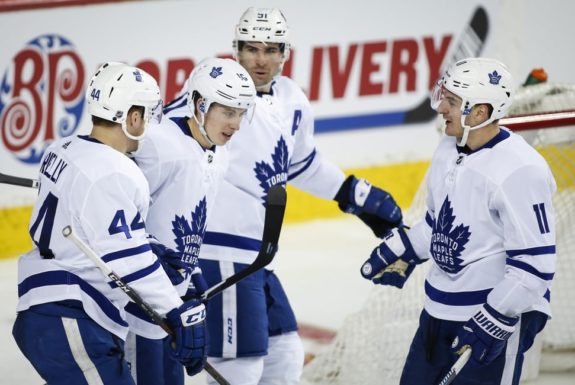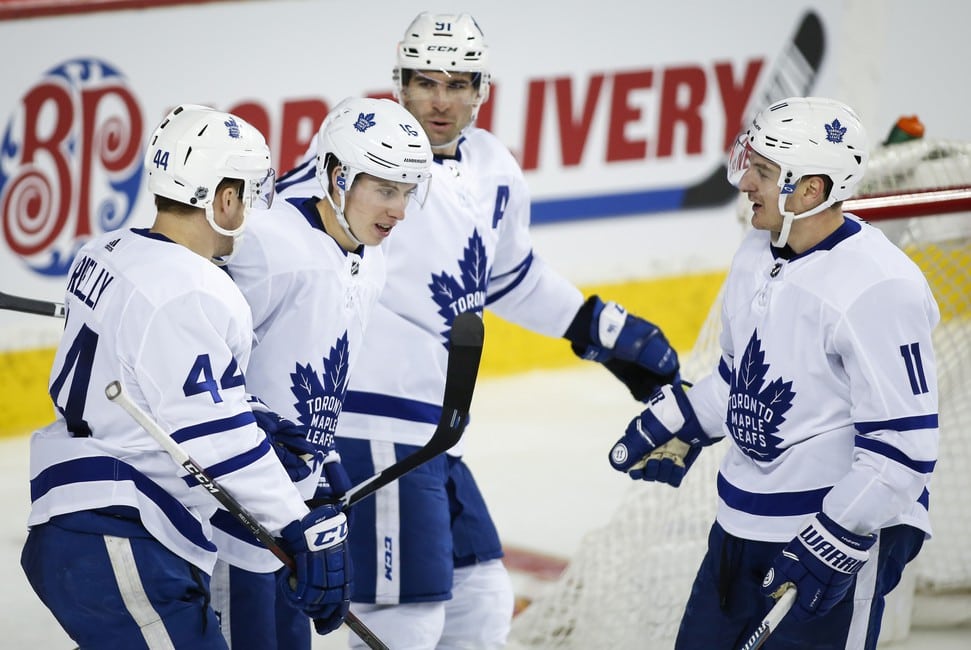 In this follow-up article, Siegel and Mirtle go back and forth about whether the Maple Leafs can keep the organization's three pending free agents – Hyman, Frederik Andersen, and Morgan Rielly – after their current contracts expire. Although it's true that the organization will want to consider these players' futures, this conversation seems fully the "stuff" of rumor. It makes no sense at all to me from an organizational standpoint.
First, it's true that their contracts "soon" expire. However, only Hyman's and Andersen's expire after the 2020-21 season. Rielly has another year remaining on his contract, and he won't need to be resigned until after 2021-22. That, to me, changes the conversation. In a world mediated by COVID-19 considerations, who knows what another year will bring?
Related: 'Brass Bonanza' – The Sound of Hockey
Still, there's merit to considering the question thoughtfully, which is what Siegel and Mirtle do. The two authors suggest that – given what we currently know about the salary-cap situation the organization faces – the Maple Leafs can't afford to keep all three players. Then, the conversation turned to what Hyman might be worth and/or what he might seek as salary numbers on a contract extension.  
What's Hyman's Current Situation?
Hyman has another season left with a $2.25 million salary-cap hit. Both Siegel and Mirtle believe that, if Hyman were to take a home-town discount to stay, Dubas would sign him to a contract immediately. However, here's where the "what ifs" emerge.
What if Hyman is seen to have great value around the NHL? What if Hyman wants a long-term contract that, given his age, might become a contract that declines in value before its expiration? What if Hyman's signing meant the team would have to dump other valuable forwards already on the roster?
Then, Siegel and Mirtle share their evaluation of Hyman, suggesting that: "He's become not only an important player on the ice, but a culture-setter, representing many of the ideals the team is searching for as a whole. He's competitive, hard-working, and relentless in his approach night after night."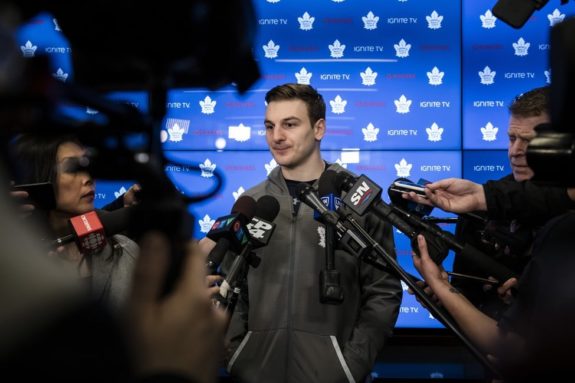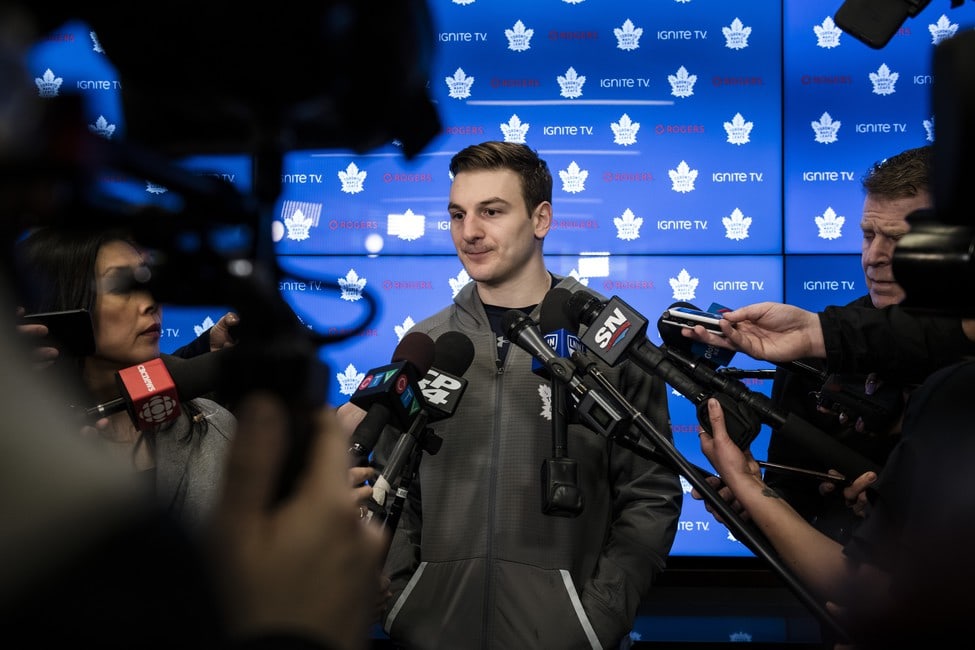 That is exactly the point, and I agree.
Hyman is the kind of player I would want as a centerpiece on any team I built. I also agree that, if Hyman seeks top-value on the market, the Maple Leafs must engage in a conversation within their organization about whether they should keep Hyman and, literally, at what cost. But such conversations seem part-and-parcel of any professional organization's way of doing business. That's no surprise in itself.
I'm certain Siegel and Mirtle are correct. "If" certain things happen, it could get tricky. Then, speculating on the value of Hyman's new contract, Siegel and Mirtle land on $4 million as a figure, which seems fair. Given what Kasperi Kapanan ($3.2 million) and Andreas Johnsson ($3.4 million) had been signed for, $4 million seems fair compensation. However, as they suggest, another team might offer much more.
Solidifying Hyman's Value as a Team Centerpiece
Forgetting the "what ifs," which are better for generating drama than engaging in good business, how should the Maple Leafs approach Hyman's new contract?
The first question is whether the team should re-sign Hyman, and I give that a thumbs up. The second question is whether Hyman would want to play anywhere else, and I can't believe he would – so that's a thumbs down. The third question is whether Hyman would sign a fair contract if one were offered, and I also give that a thumbs up.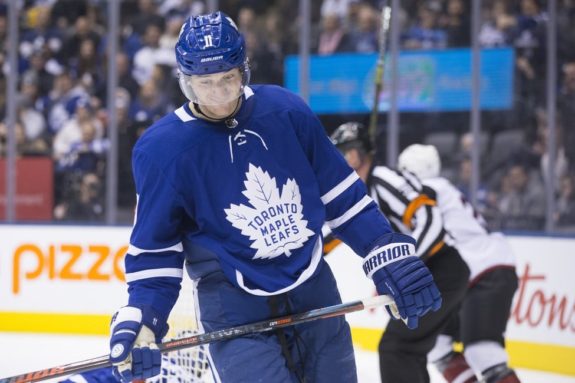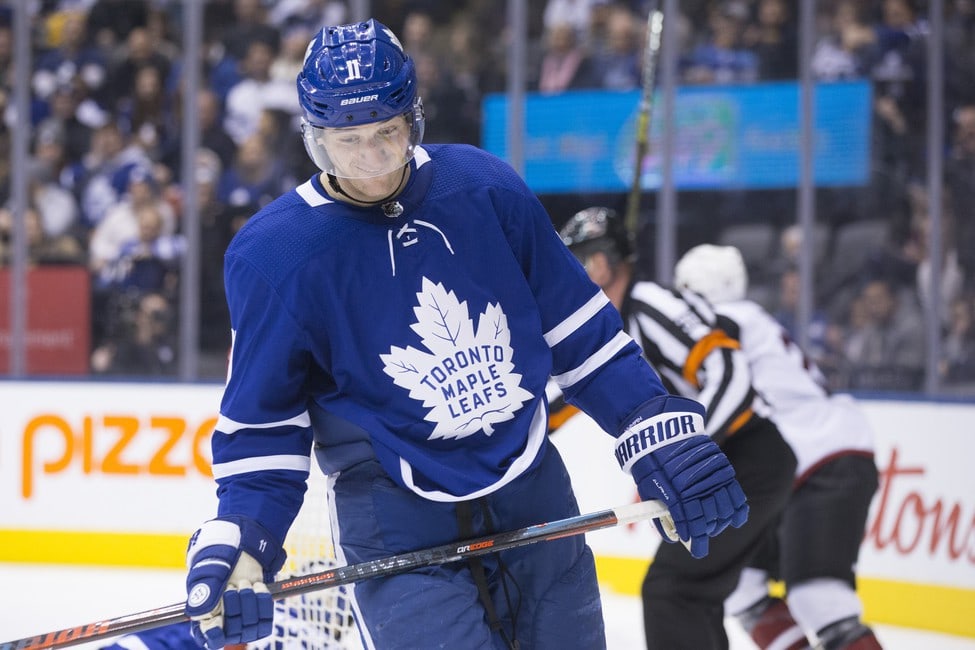 As I noted earlier, the fly in the ointment to any contract negotiations in the near future is the impact of COVID-19 on NHL salary structures. If the NHL plays another season without fans in the stands, that means the salary cap would likely stay flat. That gives NHL teams less wiggle room for salaries.
Things are far from normal in regard to what salaries will look like over the next few years. COVID-19 will likely impact (a) when players will sign, (b) how long they will sign for, and (c) how much their contracts will cost the team.
Related: Minnesota Whitecaps 2021 Season Preview
Still, all things being equal, I suggest that Dubas becomes proactive and signs Hyman sooner rather than later. Certainly, the Maple Leafs general manager also understands that it does his organization no good at all to take advantage of a player's desire to "stay home" by offering an embarrassing low-figure contract – even if the player would sign it. Such a move neither seems to be Dubas' pattern nor would it bode well for engendering players' organizational loyalty or building positive team values.
The Organizational Bottom Line
Truth One: The Maple Leafs want to build a team of character, hard work, and grit. No one is a better example than Hyman. I would build the team with him as one of the core pieces.
Truth Two: Hyman is an incredible value and he's only 28 years old. Given the way he plays his game, he'll continue to be an incredible value for the next few seasons at least. What seems like a nice round number to both parties?
Truth Three: Toronto is a salary-cap strapped team. Of course, there will be conversations about where Hyman fits long term and for what price. That's part of the business.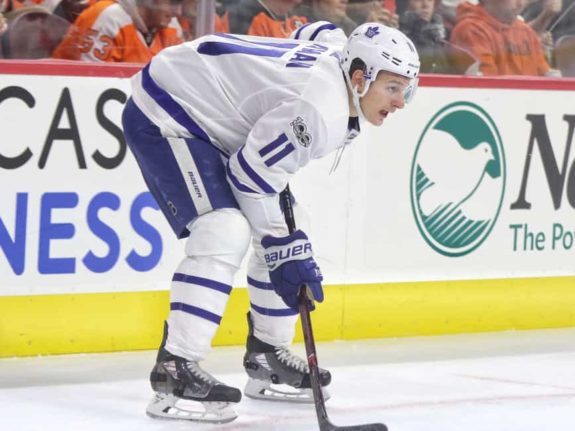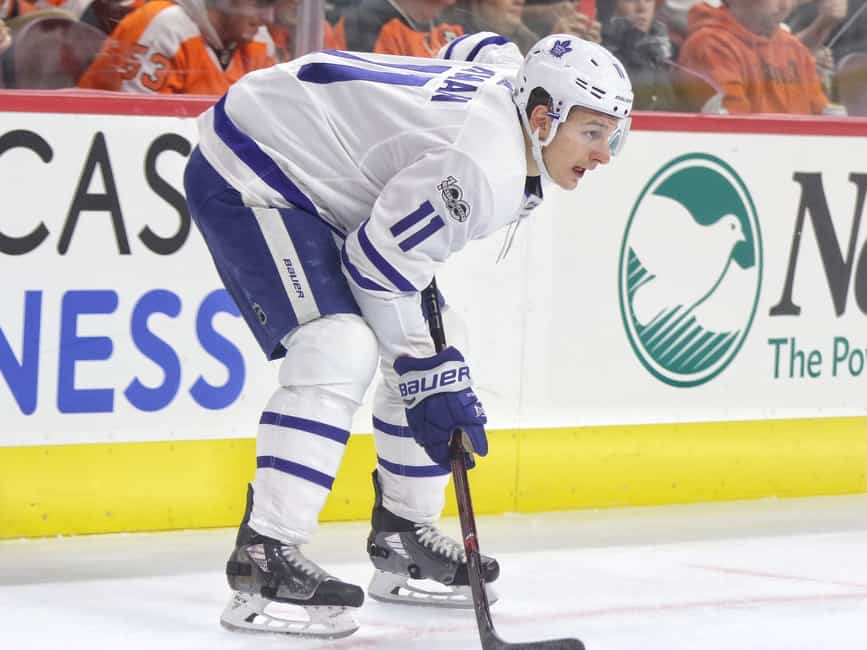 Siegel and Mirtle add that they "believe some members of the front office would be open to exploring a trade, as Hyman could have considerable value on the open market." In the end, however, they "expect those who want to keep him, including the GM, will win out."
That's good for the team.
The Core Idea Is Hyman's Heart
My biggest disagreement with Siegel and Mirtle is about the core idea. My reading of their article seems to suggest that their goal is to keep Hyman's cap hit as low as possible. Here I disagree. I believe Hyman's value to the team is less about the money and more about team culture and the example the organization gives to its players by signing the 28-year-old.
Here, I'd agree with my father if he were still around. When you have a player who represents the culture and is an example of what you want your organization to be known for, you don't move that person; instead, you build around him.
Related: Zach Hyman: Maple Leafs' Top-6 Winger & Children's Author
For me, Hyman is that person. Give me a team of players with the complementary skills a team needs at different positions, but who all have the heart and work ethic of Zach Hyman. I'll bet on that team season after season to be a Stanley Cup contender.
For me, it's simple. If every Maple Leafs player had Zach Hyman's heart, the team would be Stanley Cup favorites.