With the NHL playoffs behind us, the offseason news is quickly taking over Twitter feeds around the league. Whether it's local publications and reporters or team personnel, fans are scouring over their computers and mobile devices waiting for more news to break. It's because of that, The Hockey Writers decided to provide Toronto Maple Leafs' fans with a full guide on where to find news and updates on their beloved blue and white as the countdown to next season continues.
While the Leafs are yet to make a big announcement – aside from the hiring of Brendan Shanahan in mid-April – the sites and Twitter accounts listed below are good follows for any Leafs fan interested in staying on top of their team's news and transactions throughout the year. Note – there is no order to the following list.
Globe and Mail
The Globe and Mail – one of Toronto's traditional media outlets – is a great find when it comes to Toronto Maple Leafs coverage. After all, they employ James Mirtle who has well over 58,000 followers on his Twitter – and delivers point to point informative tweets for his followers to stay in the Maple Leaf loop.
Shanahan said he and Carlyle had dinner with Robidas the night before free agency. Was always one of top targets.

— James Mirtle (@mirtle) July 10, 2014
Toronto Star
With so much new and traditional media in the Greater Toronto Area, it's hard to choose just one outlet with superior coverage of the Maple Leafs. However, Toronto Star Reporter Kevin McGran offers fans both an informative and interactive outlet with his coverage of the Leafs. You can bet that anytime you're in Toronto, the Star will offer you a chance to get caught up with the hottest Maple Leafs news.
National Post
Like the Star, the National Post has a lineup of sports writers and columnists who have their say when it comes to covering the city's NHL franchise. Led by Michael Traikos and Sean Fitz-Gerald, they might not come across as opinionated as some writers, rest assured their point does get across.
Toronto Maple Leafs
Like any team website, the Leafs page also has some great coverage starting with long-time writer Mike Ulmer. Add some video and daily posting boards and the Leafs page is quite the interactive experience for fans to get in touch with one another.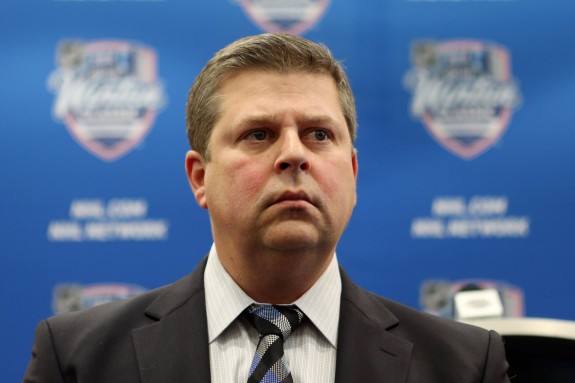 Toronto Marlies
As the AHL affiliate of the Toronto Maple Leafs, the Marlies are a great place for the up-and-comers in blue and white. You can either check out their homepage or follow them on Twitter to stay in the loop with the Leafs' prospects.
The Hockey Writers
All year long, you can head over to THW to see news and notes surrounding the Toronto Maple Leafs. From commentary to informative, THW has articles to get every fan on board and deliberating the news around the Leafs.
Other Pages
Be it as it may, these other new media outlets cover the obscurities of the game and the Toronto Maple Leafs. While they inform their readers, they also embed their opinion and look at different angles of one of hockey's biggest markets.
Other Follows
Shanahan said Leafs wanted to leave a few holes for youth within organization. "We want our young players…to have job opportunities."

— Jonas Siegel (@jonassiegel) July 10, 2014
There are many more places and people for Leaf fans to get their updates. So follow a few, or better yet, follow all of them for the top coverage of the Toronto Maple Leafs and any news year round.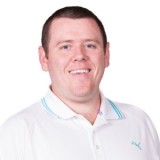 Andrew is in his 8th year reporting for The Hockey Writers covering the Toronto Maple Leafs. He began his broadcasting with CBC's Hockey Night in Canada team as well as being part of their coverage of the 2014 Winter Olympic Games in Sochi. He's the former play-by-play voice of the London Jr. Knights for Rogers TV and currently hosts the Sticks in the 6ix podcast. You can follow him on Twitter at @AndrewGForbes.