Though it unfolded like a bag full of surprises less than two weeks ago, the departure of veteran players like Daniel Briere, Brian Gionta, and Josh Gorges was actually pretty predictable from where I stand.
Despite endorsing the signing of Daniel Briere one year ago as being a risk worth taking, the truth of the matter is that the Canadiens are fairly deep at the center-ice position. Not only are they deep, but with Lars Eller and Alex Galchenyuk both under age 25, they are also young and in need of ice time to develop.
Naturally, such a predicament would put a player like Daniel Briere in limbo considering he is 35 and excels pretty exclusively in the offensive zone. Having Briere play third or fourth line minutes just isn't a sustainable situation for Briere or the Habs. Unfortunately, without a defined role in Montreal, 4 million dollars is a lot of money to pay a player in the salary cap era. Thus, I can appreciate why he was dealt to Colorado in exchange for P.A. Parenteau.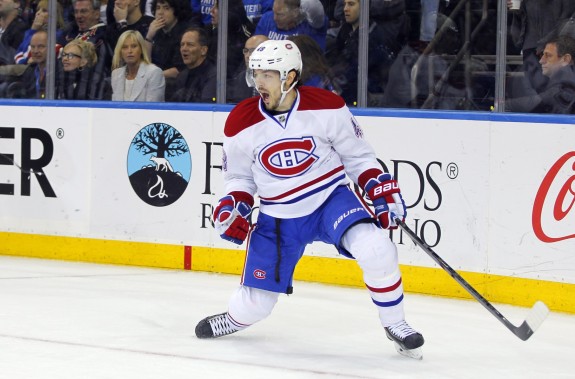 In the case of ex captain Brian Gionta, most would probably agree that his time with the Canadiens was indeed coming to a close. Unless Gionta was willing to accept less dollars and a smaller term attached to his next contract, the Habs were better served spending those hypothetical dollars elsewhere.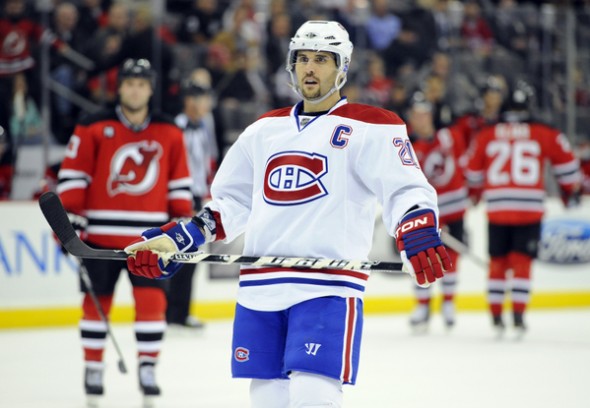 The trade that sent Josh Gorges to the Buffalo Sabres in exchange for a second round pick was likely the most shocking move made by Marc Bergevin. Still, if you break it down, you can appreciate the logic behind this deal. Although many pegged Gorges to wear the C in Montreal one day, almost four million dollars a year is a lot of money to pay a depth defenseman, even if he does bring many intangibles to the table.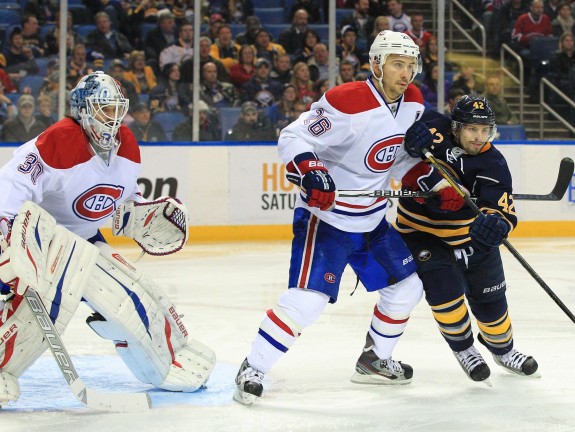 As the 2014-15 regular season approaches, many pundits will claim that a "changing of the guard" is now in effect. Many will say that the Habs have a void with regards to their leadership core. Perhaps they are right to a degree.
Although longtime Habs like Andrei Markov, Tomas Plekanec, and Carey Price remain in the fold, it is now evident that Marc Bergevin is turning his team over to its youth. Specifically, I believe the time has come for a core group led by P.K. Subban to assert itself more prominently in leadership positions. That's right! Names like Gallagher, Eller, Galchenyuk will be looked upon to shoulder blame during times of trouble.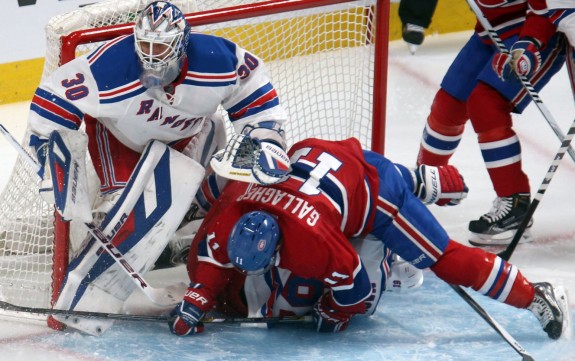 Unfortunately, it would be naïve and foolish to expect this new core to perform flawlessly with such added responsibility. Many people tend to forget that when expectations rise, the margins for error decrease as well.
By no means am I predicting that this "changing of the guard" will be an unsuccessful one, but I would just like to caution Montreal's Stanley Cup hungry fan base. Especially after a lengthy run to the conference finals in the 2014 playoffs, there should indeed be much optimism in Habs country, but as NBC's Pierre McGuire always stresses, it's important to "manage expectation levels".
https://www.youtube.com/watch?v=QDKd372ssNw
By now you can probably taste the flavor of this piece. Looking towards next season, I am preparing for the Canadiens to take a small step backwards in 2014-15 following the subtraction of three unsung veterans who provided stability in the dressing room during the team's highest and lowest points in past years.
But hey, that's just me! What do you think? Is Montreal's new leadership core ready to step in and fill the void that has been left behind after Marc Bergevin parted ways with Daniel Briere, Brian Gionta, and Josh Gorges?
As always, your comments are welcome!