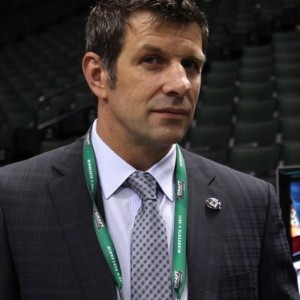 Oh, to get a glimpse into the mind of Montreal Canadiens general manager Marc Bergevin.
The last time we were able to get a copy at Bergevin's offseason checklist, the Habs had just come off a disappointing playoff run in 2015, in which they bowed out in six games to the Tampa Bay Lightning in the second round.
Some of his moves that summer included praising head coach Michel Therrien for all his great work despite calls for him to be let go and hiring an analytics expert to help prevent the team from making bad trades. They, uh, didn't work out so hot. He then took a break from making checklists and planning out his moves ahead of time last summer. That's the impression everyone got, anyway.
He's returned to old habits, though. Needless to say, the mood this summer, after the team bowed out to the New York Rangers in six games in the first round, is drastically different. Unfortunately, it looks like he got started on it a little early and it remains somewhat of a work in progress.
__  Coordinate with Geoff Molson on which date to plan the parade.
__  Call airline to look into pushing out the flight for celebratory holiday by a few days; Rangers are tougher than expected. Will each round last this long?
✓    Ignore second checklist item.
✓    Look into time travel as a vacation option instead.
✓    Call airline to look into moving the flight up by a few months and switching the destination to someplace where the locals have never even heard of hockey.
__  Pack for Vegas.
✓    Call Carey's agent (IMPORTANT).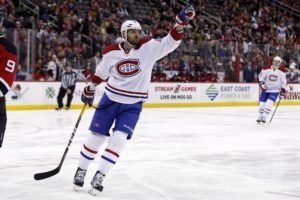 __  Re-sign Alexander Radulov to a deal that both fits under the salary cap and makes sense based on his production.
__  Find a replacement for Alexander Radulov.
__  Re-sign Alex Galchenyuk.
✓    Prep for negotiations by deflecting attention away from the 60-point season he was on pace for by delicately implying he's still not ready to be a center.
✓    Pause for the appropriate amount of time to diabolically laugh, clasping hands together just like Mr. Burns.
✓    Ooooh… Look into acquiring Brent Burns and what it would cost to acquire a top-pairing right-handed defenseman capable of generating offense off the rush. Those are important.
✓    Look into Burns' giveaway stats as a precaution.
✓    Look into acquiring an actually good puck-moving defenseman who wasn't a giveaway machine instead, someone with even fewer than Shea this year.
✓    Leave message with David Poile's office to find out if he's willing to talk trade again. Suggest he call me back when things die down in a few weeks.
✓    Wonder aloud if David returns every one of his messages in literally 10 seconds.
✓    Ask him about P.K.'s availability, now that his no-trade clause no longer applies.
__  Get Bell to check the arena's phone lines after mine randomly disconnected.
✓    Call Carey's agent (IMPORTANT).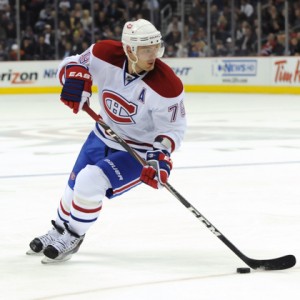 ✓    Ask Andrei Markov about the possibility of him taking a hometown discount, reminding him that he's going to be 39.
__  Give Andrei his usual $5.75 million cap hit after he reminds me Shea will have one of $7.86 million when he's 41.
__  Re-sign Nathan Beaulieu.
✓    Prep for negotiations by deflecting attention away from the 30-point season he just had by implying that, at 24, he's still unproven and a liability in the defensive zone.
✓    Sign an unproven, 25-year-old defensive liability of a puck-moving defenseman from out of the Kontinental Hockey League (just in case).
✓     Call Vadim Shipachyov and remind him about our pinky swear from last summer and how he has the chance to join a real winner.
__   Cancel flight to goddamn Vegas.
✓     Call Carey's agent (IMPORTANT).
__   Remember to call Michel to ask him how he's doing.
✓     Return Michel's message, asking me how I'm doing, instead.
__   Prepare adequately for June 23, remembering it's important to build through the draft, even for teams with rapidly closing "windows."
__   Get tech support to look into that.
__   Remember to look up, uh… "free agency?"
__   Call Carey's agent (IMPORTANT).