It needs to be said: For the Montreal Canadiens to have a successful 2020-21 season, there needs to be a 2020-21 NHL season in the first place. Of course, analysts generally still believe there will be one, but a lot of loose ends need to be tied together, and it's no different for the Habs.
Montreal Canadiens general manager Marc Bergevin has had a successful offseason by any measure. However, no one can be sure how the transactions he's made will translate on the ice. Ultimately, the Canadiens need to realize some combination of the following five potential events, ranked in order of importance, to say he's had a successful season too:
5. Romanov Defies the Odds
Technically, Bergevin didn't bring over defenseman Alexander Romanov this past offseason. The 20-year-old defenseman signed his entry-level deal this past July before the start of the protracted postseason. Regardless, Romanov figures to be an important addition to the back end.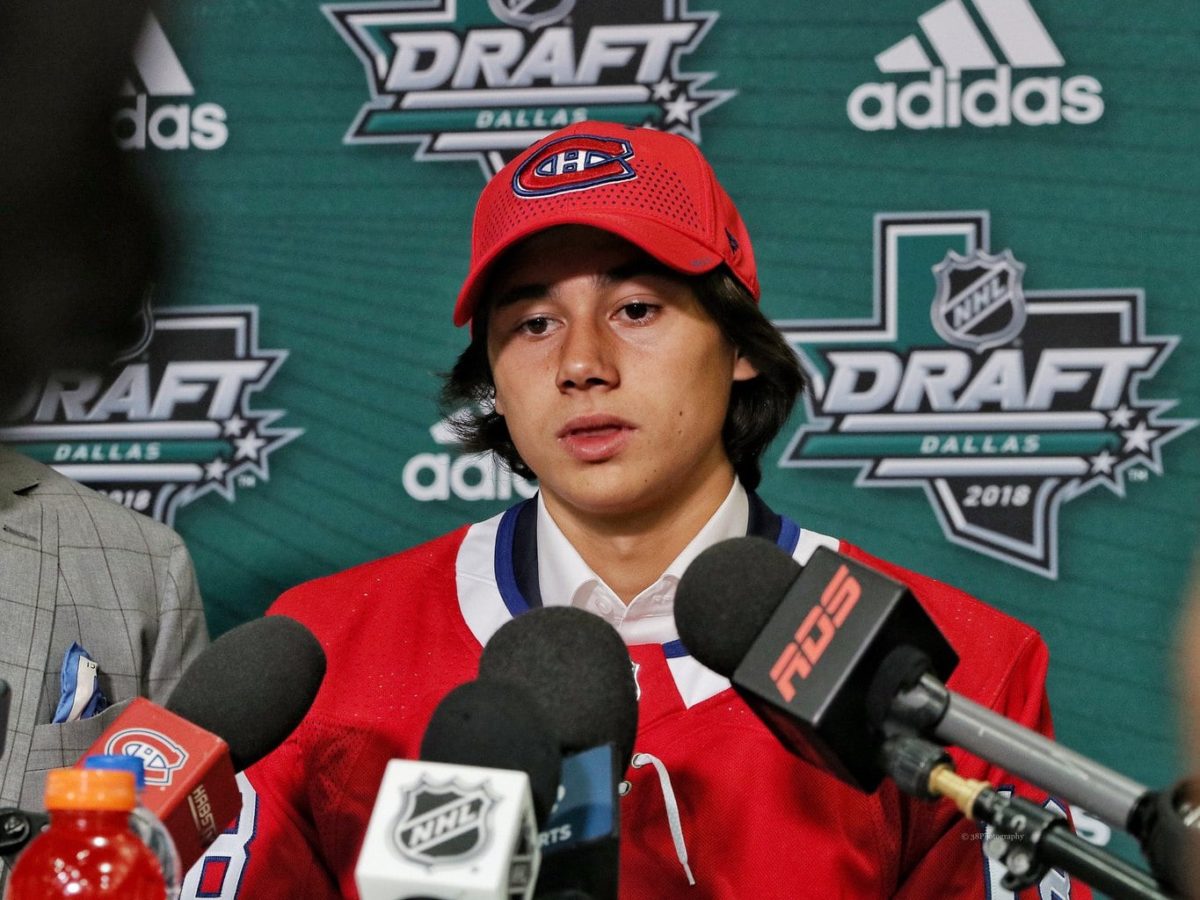 The first step would be for Romanov to stick with the Canadiens. As he has a European Assignment Clause in his contract, which would let him play in Russia in the event of a demotion, it's easy to imagine the Canadiens keeping him in the NHL in order to exercise control over his development. Determining where he will play is Step 2.
Romanov is currently projected to slot in on the third pairing, but ideally he would be able to usurp Ben Chiarot and become the No. 2 defenseman the Canadiens have needed ever since Andrei Markov left for the Kontinental Hockey League.
While it's unlikely Romanov can climb up the roster to such an impressive degree in his first season, remember: By the time the season starts, he'll be 21. Romanov's been compared to Drew Doughty, who effectively became the Los Angeles Kings' top defenseman by age 19. So, it's at least possible.
All alone, Romanov becoming the Habs' No. 2 defenseman is far from a deal-breaker. For now, Ben Chiarot is the guy and he and Weber have had moderate success playing together. So, for the time being, the status quo is fine. It would nevertheless be quite the feather in Bergevin's cap to have drafted a No. 2 defenseman and be able to deploy him as such at an entry-level cap hit. Building a defense partially around Romanov under those circumstances? Success is sure to follow, whether it's this season or in the near future.
4. Free-Agent Signees Show They Fit
Goalie Jake Allen, defenseman Joel Edmundson and right-winger Josh Anderson fit in, in this category, despite how they had been acquired as pending free agents (and then signed). Ideally though, all of Bergevin's offseason acquisitions (including actual signee Tyler Toffoli) will pan out.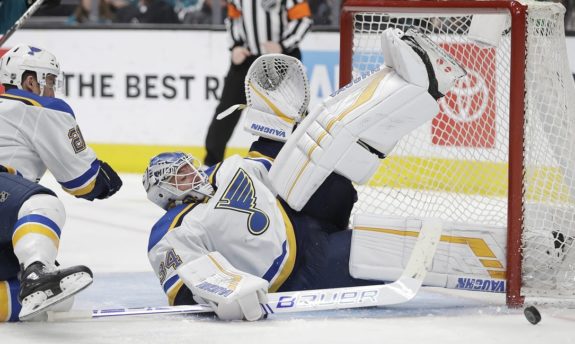 That in and of itself is unlikely, but, with the additions of Anderson and Toffoli up front, head coach Claude Julien should be able to roll three lines at least, which should pay dividends across the line-up. Furthermore, if Allen plays to the extent of a legitimate No. 1B, which history proves is entirely possible, the ripple effects throughout the lineup will go a long way to ensuring significant short-term success for the team as a whole. The amount of rest he should enable projected No. 1A Carey Price to get is key. It may have long-term effects too.
3. Habs Get at Least One More Season Out of Price & Weber
At this point, it's fairly apparent that Bergevin's strategy from the get-go in 2012 has been to build the team around Price, his star netminder. The acquisition of a shutdown defenseman of Weber's caliber simply reinforced that notion, considering the Canadiens gave up the offensively dynamic P.K. Subban, who is four years younger, in exchange.
It's now four years later. While the Habs showed traction these past playoffs with impressive performances against the Pittsburgh Penguins and Philadelphia Flyers, the trade has only yielded two first-round defeats overall. The clock is ticking too, with Weber now 35 years old and Price 33.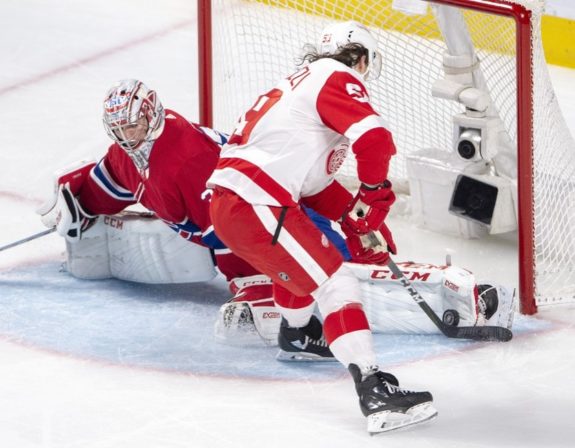 Seeing as the Habs are built around the two of them, with neither going anywhere realistically speaking, Price and Weber each need to have big seasons for the Habs to as well. The longer they go without showing significant signs of decline, the better it is for the organization as a whole, even beyond this season, with their respective contracts ending in 2026.
2. Kotkaniemi & Suzuki Progress
While Price and Weber represent the present of the Canadiens, centers Jesperi Kotkaniemi and Nick Suzuki arguably to a greater extent represent the future. At ages 21 and 20, they should be in their primes by the time Price and Weber's contracts come to an end, for some perspective. However, in the immediate future, they've exceeded expectations, especially Suzuki who ended up playing more on the Habs' No. 1 line between Tomas Tatar and Brendan Gallagher these past playoffs relative to incumbent Phillip Danault.
To be clear, Danault still projects as the team's No. 1 center, and Suzuki doesn't necessarily need to usurp him for this season to be called a success. However, if both he and Kotkaniemi can in some measurable way build on their performances this past postseason, during which they co-led the team in goals scored (four), it would both alleviate the pressure on the team's two key veterans to perform and provide real optimism for seasons to come.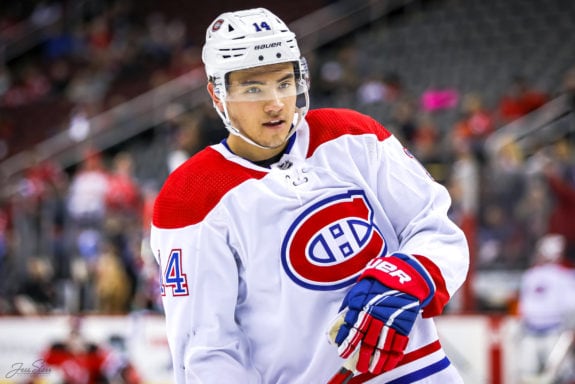 In effect, if the Canadiens don't progress (past Round 1), 2020-21 should still end up being considered a success if both Kotkaniemi and Suzuki do. It would just be a consolation prize, though.
1. Canadiens Reach Round 2
There's no doubt the Canadiens have drastically improved their lineup this offseason. And, if the Canadiens took the heavily favored Flyers to six games in a first-round series that could have gone either way by most accounts, it stands to reason a Round 2 berth is a realistic goal… or at least it should be.
For several reasons, for the Habs it has to be Round 2 or bust. For Bergevin personally speaking, with two seasons left under contract, he has to show some progression in the playoffs between now and 2022 for owner Geoff Molson to justify keeping him in the fold. A Round 2 berth would lay the groundwork for the Habs to become legitimate contenders by that point in time.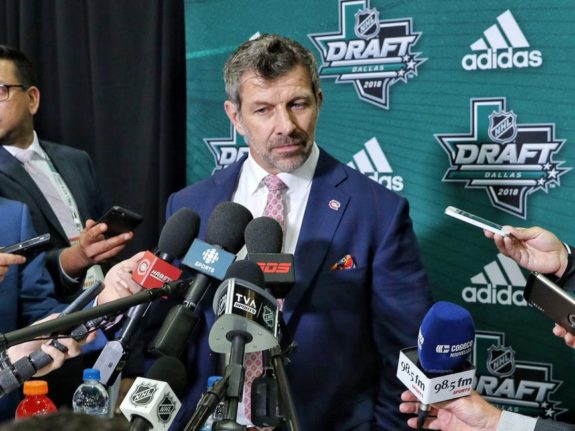 More than that though, it's clear the Canadiens should be able to make it that far based on Bergevin's wheeling and dealing, to his credit. As a result of his moves, the Canadiens' window is firmly open.
In theory, a Round 2 berth all alone would be enough to classify 2020-21 as a success. However, realistically it won't be possible if none of the other above keys materialize at all. At least a few would need to come to pass. The more that do, the more evident it becomes that a mere playoff spot should not be the end goal. Missing the playoffs altogether would of course be an abject failure, but that's mainly because the Canadiens have already proven capable of making them.
The Canadiens are a playoff team. They need greater standards of success. The above five are a good starting-off point for a team that is seemingly built for greater things, whether it's this season or beyond.
---
---