The NHL's salary cap can be a fickle mistress. True, with it set to stay flat at $81.5 million this coming season (and potentially for the foreseeable future), it hasn't shown many teams much love recently. The Montreal Canadiens had been a notable exception heading into this offseason, but things change, though.
Bergevin's Big Offseason
After a few seasons of infamously failing to spend to the cap, Habs general manager Marc Bergevin looked to be in the driver's seat. He was in prime position to use the space he had to pry someone like restricted-free-agent Mikhail Sergachev away from the Stanley Cup-champion Tampa Bay Lightning, thereby fixing an unforced error from a few seasons ago and rounding out his defense. It was not meant to be, though.
Ironically, Bergevin went the other way during an offseason in which he was still relatively successful. He admittedly still improved his defense with the acquisition of Joel Edmundson, but it arguably remains the greatest focal point of concern after Bergevin improved all facets of the rest of the lineup to such a greater extent.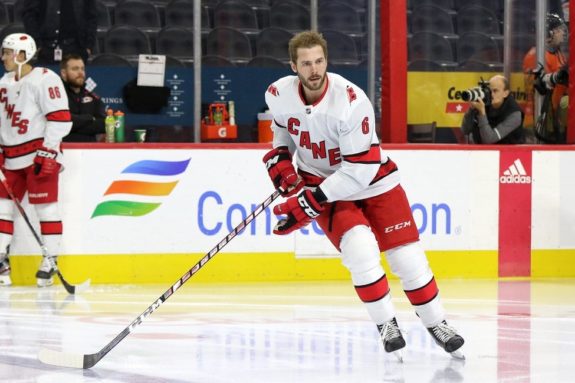 To be clear, the defense isn't weak per se after giving up a 13th-ranked 31.1 shots per game during the regular season. However, with Ben Chiarot presumably returning as captain Shea Weber's first-pairing partner, the Habs still lack a legit No. 2 defenseman. Meanwhile the Habs can theoretically roll four lines up front all the while depending on a well-rested Carey Price, who's projected to return to quasi-elite status thanks to the acquisition of backup Jake Allen.
So, even though Bergevin didn't land a big fish using the cap space he had, the relatively minor improvements he did make should pay dividends and push the Habs into Round 2 territory, at the very least. The additions of Josh Anderson and Tyler Toffoli help complement and fill out a forward corps that features one of the best five-on-five lines in the league in Tomas Tatar, Phillip Danault and Brendan Gallagher, while the Chiarot-Weber pairing was hardly a liability when push came to shove.
As a result, the Canadiens boast one of the most improved lineups in the league, which is all the more impressive considering their showings against the Pittsburgh Penguins and Philadelphia Flyers this past postseason. Objectively speaking, the Habs can do a lot of damage with the team they've got right now.
Changes to Canadiens Are Coming
Also objectively speaking though, the team they've got right now won't stay together forever. The Canadiens have impressive depth, but, considering their current cap situation and how Bergevin has gone on record as wanting a cushion of at least $1.5 million, one or two salary dumps are coming. Paul Byron and Brett Kulak are the likeliest cap casualties on that front.
All alone, they're not the biggest losses, but in the context of what's to come next offseason, they represent the tip of the iceberg. Tatar and Danault are scheduled to hit unrestricted free agency, the latter of whom has been open about his desire to potentially pursue alternative options if he doesn't maintain a scoring role up front.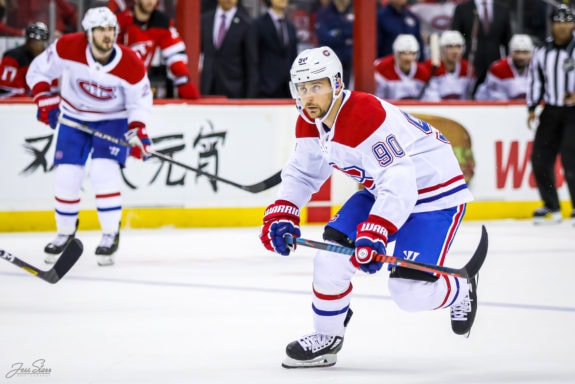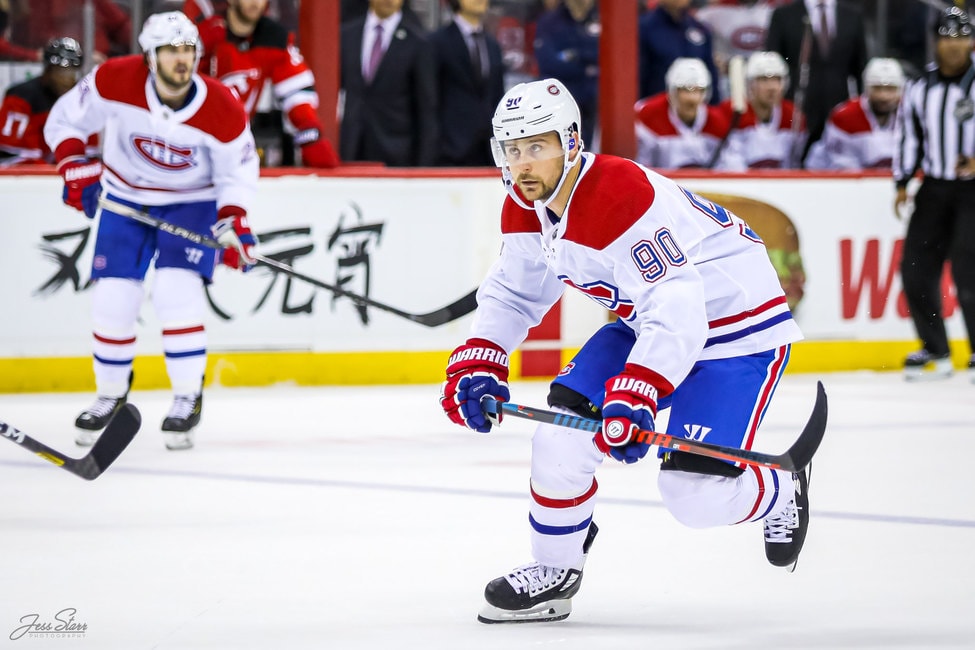 While losing either if not both would create space to spare in a cap-uncertain world, there is little replicating the chemistry on that No. 1 line. Furthermore, with Weber and Price being 35 and 33 years of age, the Habs must take advantage of their abilities while they still can. So, there's little denying that there's an opening forming for this specific incarnation of the team led by the likes of Price, Weber and leading-scorer Tatar, doubly so if rumors of an all-Canadian division come to fruition.
After years of the official public-facing goal being to simply make the playoffs, inside the Canadiens locker room it can't be. It has to be greater than that, even if only due to the simple reason that this fairly stacked team has an expiry date in some form or another.
Window to Win Is Real
Speaking of official stances, Bergevin may not believe in a window either, but, after years of doing the shopping equivalent during free agency, he's chosen this opportunity to leave his mark. There must be a reason.
It was far from a bad move, all things considered. Rather than waste space on players in decline in overrated free-agent classes the last few seasons, Bergevin made a point of waiting for the right moment to ink two players at 28 (Toffoli) and 27 (Edmundson) years of age. Furthermore, the prospect pipeline is decent on paper. So, even though the Habs might be bracing themselves for the loss of key components, they are on track to soon gain the likes of Cole Caufield and/ or Mattias Norlinder, for just two examples.
As a result, it's not so much that a window that is now open is at risk of closing. It's that there's a window open as wide as it's been in years. It may poised to let in a steady breeze in some form or another, but, all the same, the winds of change are coming. If there's only one thing to learn from Bergevin's offseason, it's that there comes a point when you can no longer sit back. You have to take action. This is that point and the action is to push on through.
---
---