The NHL draft is less than a week away, and there are many questions regarding what the Montreal Canadiens will do with their fifth-overall pick. Many fans feel that the Canadiens should draft Matvei Michkov; there is no question about his elite offensive talent, but there are lingering questions like any prospect. Whatever general manager (GM) Kent Hughes decides to do will be for the team's betterment. The Habs have three picks in the top 37 of this very deep draft, and they could be getting a player of first-round quality even at their 37th-overall pick. Here are three predictions of what could happen on the draft floor.
Canadiens Will Draft a Goalie with 37th-Overall Pick
The Canadiens must address several needs; fortunately, they have time to fill them. Montreal is in the middle of a rebuild, and if they do it properly will still be a few years away from contending for a Stanley Cup. This draft, however, has the potential for the Habs to fill multiple holes all in one draft and have those prospects ready to hit the NHL by the time the team is prepared to advance in the playoffs. One of those issues is goaltending; even with the emergence of Sam Montembeault, there is nothing in their goaltending depth that gives anyone confidence in a valid No. 1 in the future. This year's draft has several goaltenders with No. 1 potential, and the Canadiens can draft one in the top 40.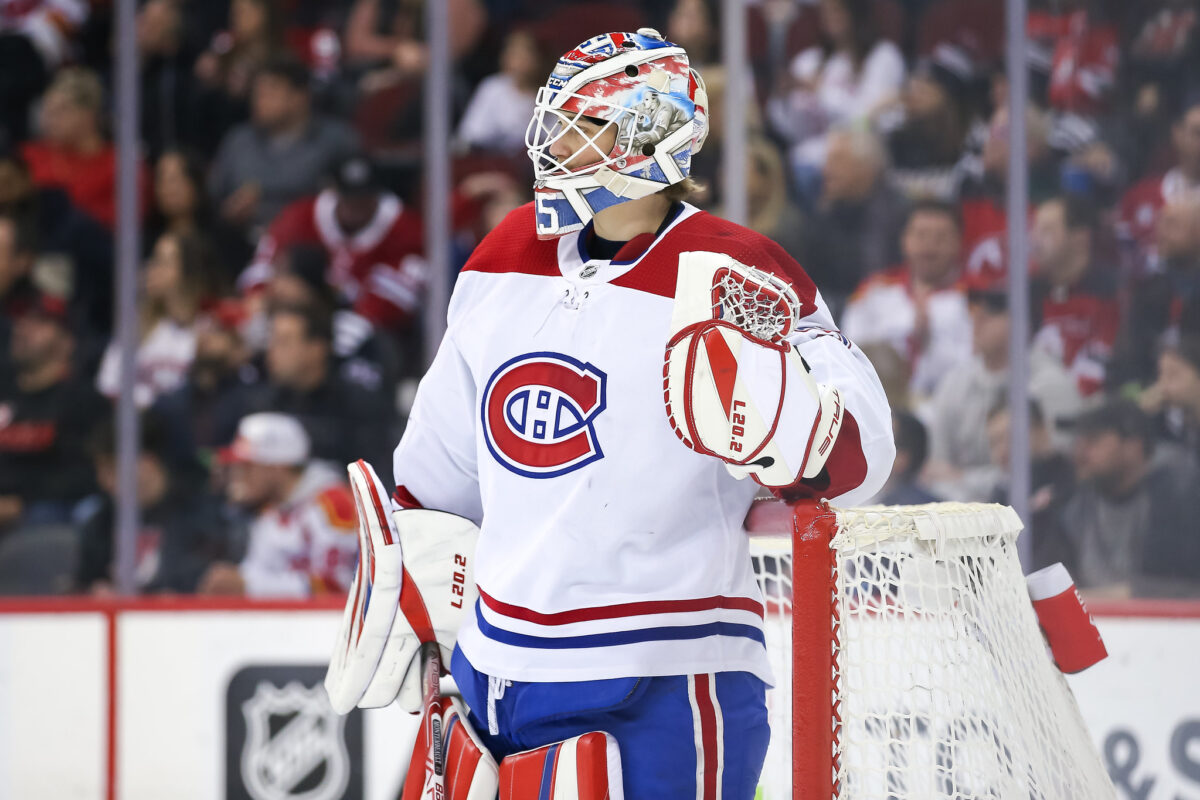 Michael Hrabal, Trey Augustine, Carson Bjarnason and Jacob Fowler all have the potential to be future NHL goaltenders. With the 37th pick overall, the Canadiens can draft one of these players reasonably early. Hrabal and Augustine are the top favourites in the first two rounds. Still, goaltenders like Bjarnson and Slovakian goaltender Adam Gajan could also surprise a few and get drafted early. With three picks in the top 40, Montreal has a perfect chance of drafting one of these goalies and hopefully solidifying their future goaltending depth.
Canadiens Will Trade Their 31st-Overall Pick
The Canadiens are in a position where they have a draft pick at the top and the bottom of the first round. This will allow them to trade for an NHL player to help the team on the ice immediately or move up in the draft to draft a player earlier in the round. There have been rumours about them trading for Pierre-Luc Dubois for almost two seasons now, and everyone knows where there is smoke, there is fire. It's well known that Dubois would like to play in Montreal, and he will not be re-signing with the Winnipeg Jets; however, the Los Angeles Kings also have an interest in Dubois which could force the Canadiens to up the ante to work a trade for him. If the Habs decide to trade for Dubois, the 31st pick will undoubtedly be involved in the move.
Related: No, Canadiens Won't Trade Dach to Jets for Dubois
---
Latest News & Highlights
---
Another option the Canadiens could use is to trade the 31st pick to move up or down in the draft. With the fifth and 31st picks, Montreal could try to move into the top three; this is very unlikely, but it is a possibility that Hughes has considered. Montreal could use the fifth and 31st pick to get the second, third or fourth pick; they would have to add something to this, but the San Jose Sharks, Anaheim Ducks, or Columbus Blue Jackets might make a move though very unlikely. The other option is to use the pick to move up in the draft to the top 20; there is a chance they could use the 31st and 37th picks to move into the top 20 if a player they like is still available. Who knows, maybe if they pass on Michkov, and he drops farther than expected, they could trade their other top 40 picks and try to draft him.
Canadiens Will Make Multiple Trades at Draft
The Canadiens made a splash at last year's draft when they traded Alexander Romanov to the New York Islanders for the 13th-overall pick, only to flip that pick and make a move to acquire Kirby Dach. If you listen to all the experts and rumour mills, Hughes wants to make another splash at this draft. Whether it's a trade for Dubois or a trade to move up or down in the draft, the Habs will surely be in the spotlight again at this year's draft.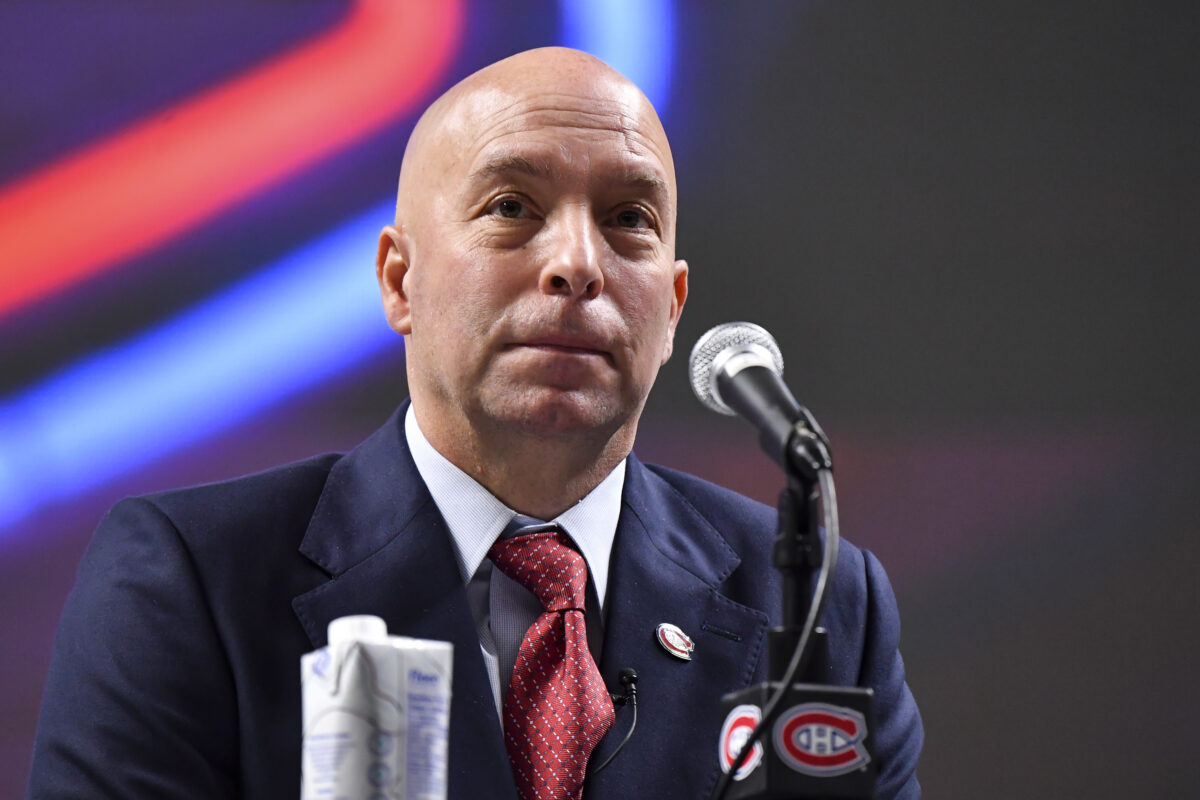 It wouldn't be a huge surprise to see a trade for Dubois go down at the draft — or even before — or a trade of picks to happen on the draft floor. What would be a surprise would be another trade involving players; the Canadiens want to shed some cap space and still want to gain more picks. With players like Joel Edmundson and Mike Hoffman in talks to be moved, it wouldn't be a surprise if Hughes uses this draft to move pieces, whether in or out, to help move closer to a contending team. The trades may not be high profile, but they will be moves to make a roster and cap space.
The Canadiens will once again have an active draft, whether it's drafting prospects, making moves to gain players, or creating roster space. No matter what happens, Habs fans can be assured that the draft will be worth watching.