The 2023 NHL Entry Level Draft is a week away, and it marks the beginning of what is sure to be an interesting few weeks for the Boston Bruins. With no first or second-round draft pick and their top two centers, Patrice Bergeron and David Krejci, with uncertain futures, the front office has their work cut out for them. Do they trade into the first round? Do they make a trade to clear cap space for free agency? Do they use their limited draft picks, prospects, and roster players to make a trade for a big name? 
Related: What the Bruins Can Learn From the Golden Knights' Cup Win
---
Latest News & Highlights
---
The Bruins could truly be a wildcard in this upcoming draft weekend. With their limited cap space, they will need to be crafty this offseason, and draft weekend is the perfect place to begin. 
But when it comes to the draft itself, there is a fairly clear hierarchy of what positions general manager Don Sweeney and the front office need to address whether or not they get an earlier pick, or not.
1. Center
Yes, the quest for the Bruins' future center talent to be developed in-house continues. They picked three centers in last year's draft, who are developing fairly well. Still, it would be wise for the team to continue to stack up on center talent. A good offense is built from the middle out, and center depth wins championships.
The Bruins have struggled to develop centers in their pipeline for a while now. One could make the argument that Patrice Bergeron and David Krejci, who may now both be on the verge of retirement, were two of the last guys to really be drafted by the team and develop into the superstars they are on the roster. There is some promise in the system right now with prospects such as Brett Harrison and Georgii Merkulov, but it is still early to tell if they'll be a success story, or not.

Wherever their first pick ends up being, if it stays in the third round or they trade up into the first or second, the pick should be used on a center. It continues to be a pressing need for them.
2. Wing
While the Bruins had an incredible offense this past season, the team is not far removed from the previous season's struggles. While the center is most important, let's not forget the many different pieces Sweeney got to try and fill the hole at right wing on the second line. It is something that haunted the team for several seasons.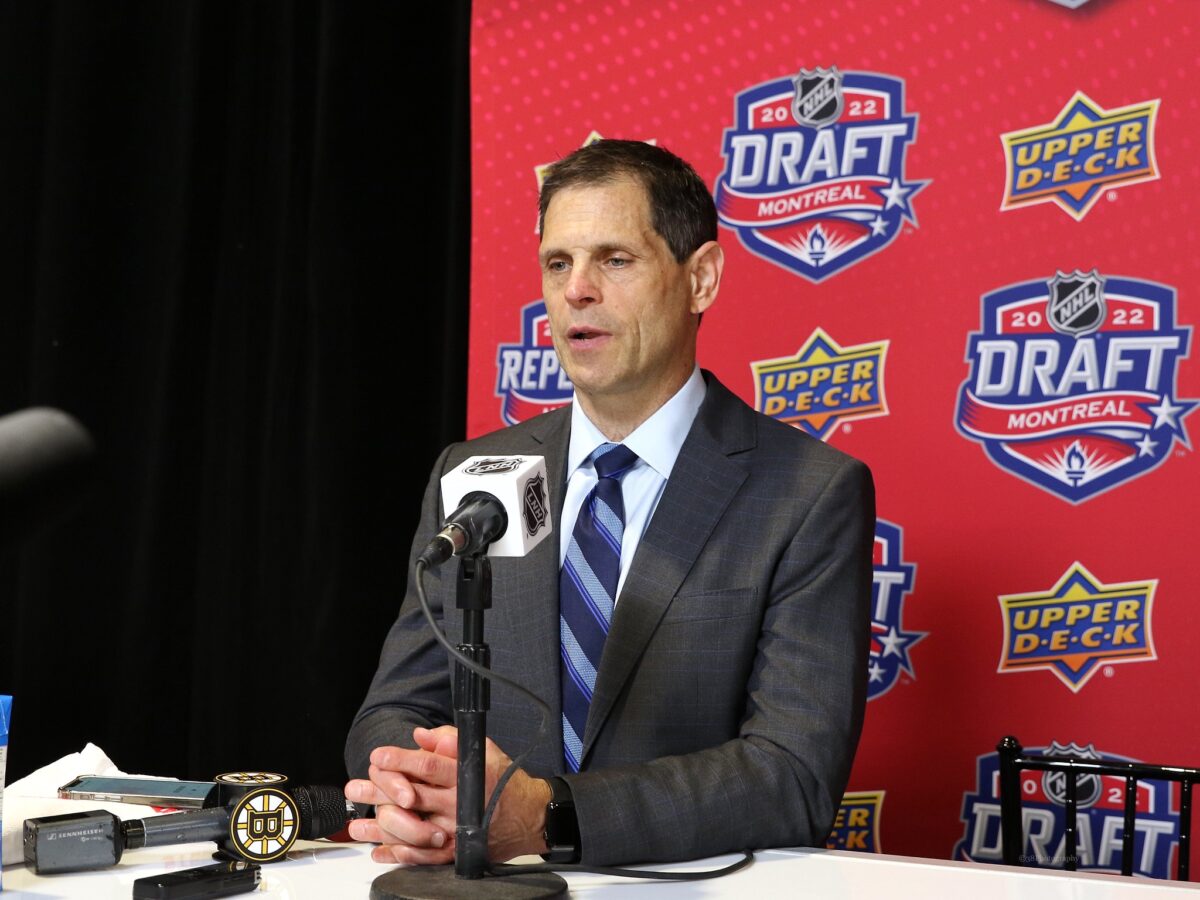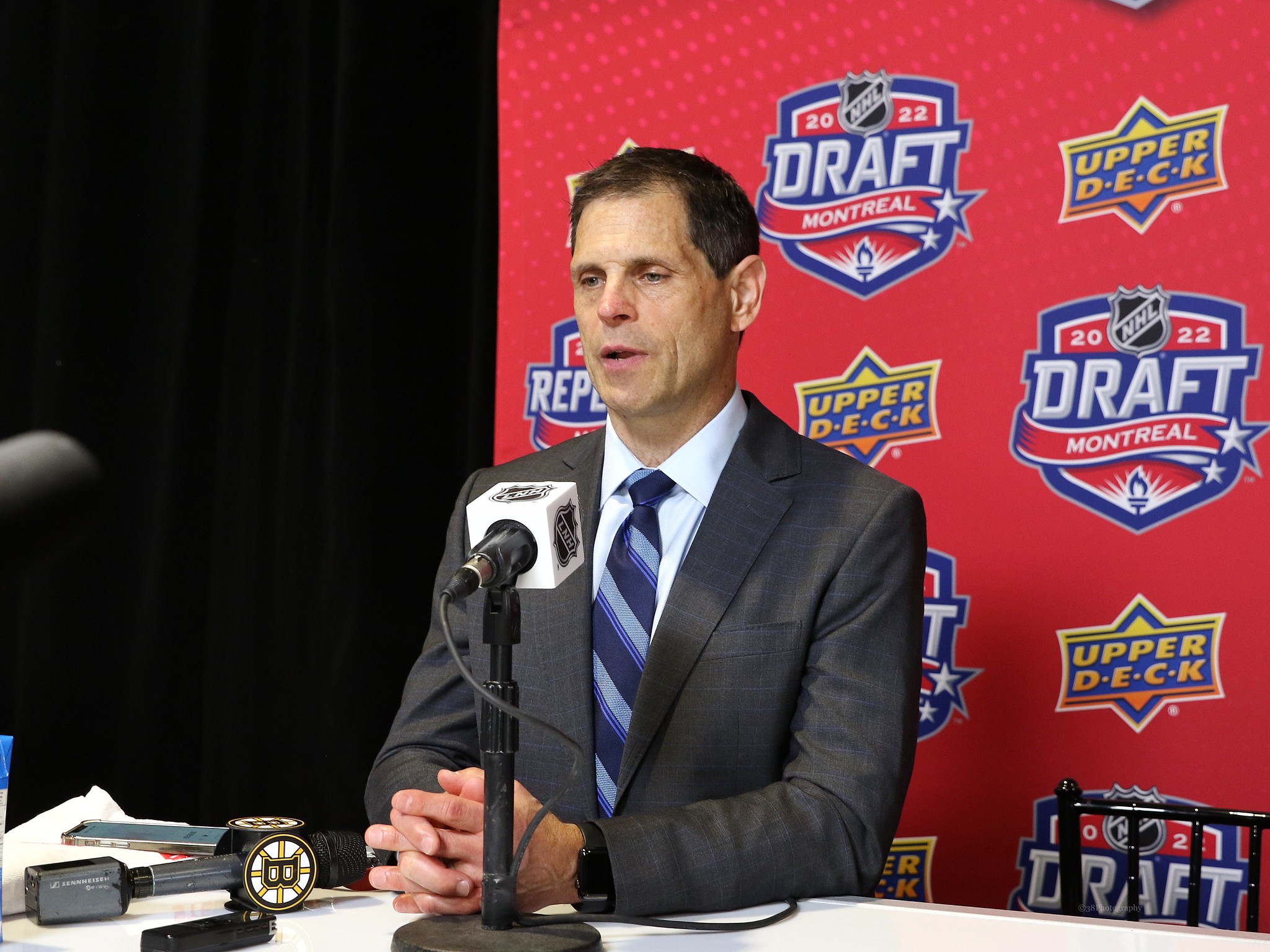 Things have certainly improved for them on the actual roster and they do have some talented prospects out at wing, such as Fabian Lysell, but this certainly an area they want to continue to draft talent for so they don't end up with the same issues they've had in the past.
3. Defense
The Bruins are in decent shape on the blue line. Charlie McAvoy and Hampus Lindholm are both signed through the 2029-30 season and are coming off of pretty great seasons. The team's arguably top prospect is defenseman Mason Lohrei, who looks ready to make the leap to the NHL. Brandon Carlo, who isn't as widely known or recognized but has been a solid member of the defensive core, is also signed through 2026-27.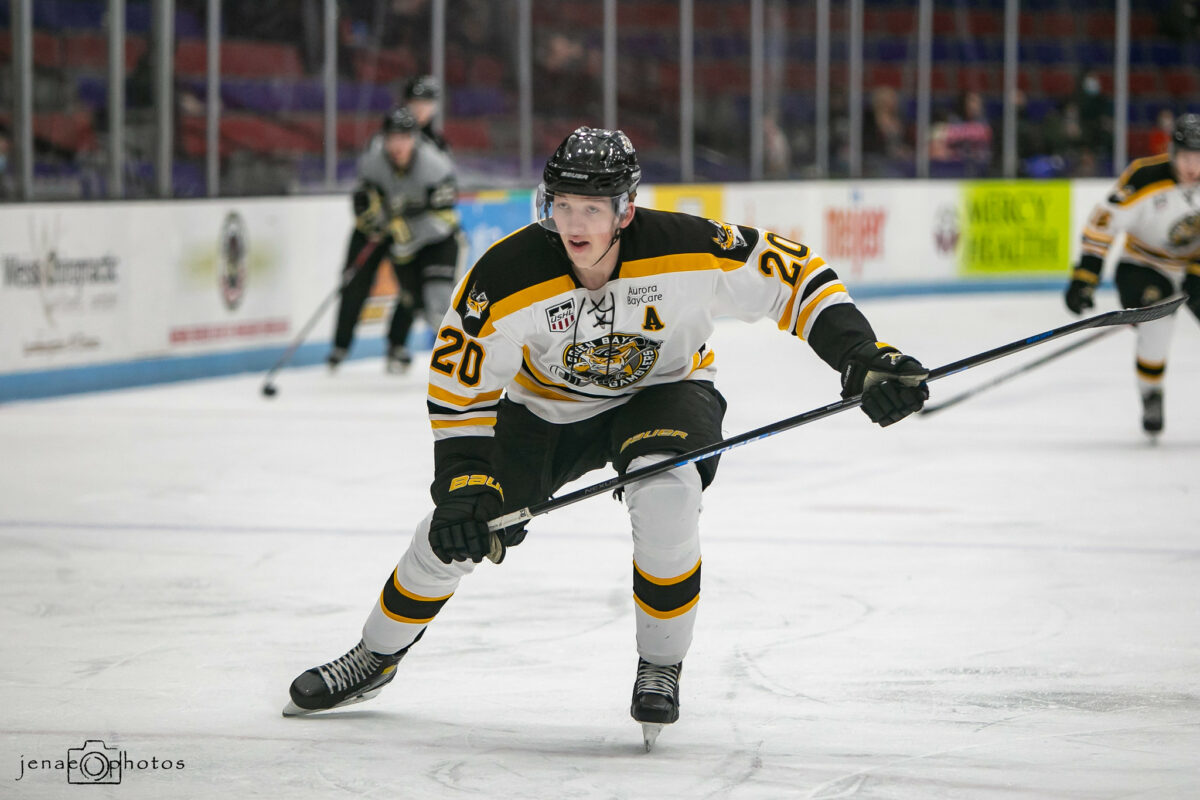 Getting top-end defensive prospects is not necessarily a priority or a reality for the Bruins' organization, at this time, which is why defense comes in at number three on this list. They have a prospect pool that already includes Lohrei, Jack Ahcan, who is coming off a solid season in Providence, and Ryan Mast and Frederic Brunet, who are both coming off of good seasons in Juniors. The blue line depth does not seem like it will be a pressing issue in the next few seasons, so there doesn't need to be a huge rush to draft a defenseman this year.
They should still certainly take a blue liner in the draft, but it doesn't need to come until later in the draft. Continuing to add to their offensive prospects should take priority.
4. Goaltender
With only five draft picks this year, goaltending is a position that the Bruins could skip in this year's draft. While Jeremy Swayman is a restricted free agent this summer, he is still young and certainly seems to be the goalie of the future for Boston. They also recently signed 24-year-old Brandon Bussi to a new one-year, two-way contract after a phenomenal season for the Providence Bruins in the American Hockey League (AHL). 
Given their current depth at the position, along with last year's selection of a goaltender, and their limited picks in 2023, I do not believe the team needs to select one again this year. Of course, if someone falls down the draft board into their lap, it would be hard to pass. Still, in terms of priorities, the goalie position is easily last out of the four.
Get Ready for the 2023 Draft
Again, the Bruins will be interesting to watch over the next few weeks, and it would not be surprising to see some big names leave one way or another. The Draft is just the beginning of the offseason. Don't be surprised if you see the team involved in a draft-day trade.
Related: Bruins' Draft Picks Are Scarce, but They Do Have Options
Make sure to check out The Hockey Writers' 2023 NHL Draft Guide for all your draft day coverage from now through the next week. The NHL draft is always an exciting time, and even if the Bruins don't have a ton of picks this year, it is still shaping up to be an interesting few days.
---
---