In less than one week from today, 32 teams will start the process of putting months of scouting to use as they select future talent that pushes the needle forward in terms of their success. While not all teams will participate in the first-round festivities, thanks in part to trading those picks away during the season, all eyes will be on who goes where.

The Nashville Predators are in a peculiar position, drafting outside the top ten but holding both the 15th and 24th selections. They earned their second pick in the opening round via trade, in the Mattias Ekholm trade, and place themselves in a good spot to draft two good players or levy one of those picks to move up or down, depending on who they like. For today, we'll focus on draft targets for their 15th pick, paying attention to their prospect pipeline and weighing the team's need versus the best player available.
Related: Predators 2023 1st-Round Draft Targets: Sandin Pellikka & Yager
This year marks the first draft headed by general manager Barry Trotz, who took over for David Poile following his retirement announcement, so you know that he'll want to make this one count. Ignoring the possibility of a trade in this situation, here are four prospects that could be options at the 15th spot.
Eduard Šalé, RW, HC Kometa Brno (Czechia)
Looking at the Predators' depth on the right side, names like Luke Evangelista and Joakim Kemell are the two big standouts. Both are great finishers, but lacking is a player who has a pass-first mentality and can go into the dirty areas and make the opposition pay. That's where Eduard Šalé comes in, and he would provide the right-wing depth with more than just his passing. He also possesses a great wrist shot and soft hands, often fooling opposition as they guess what he'll do with the puck.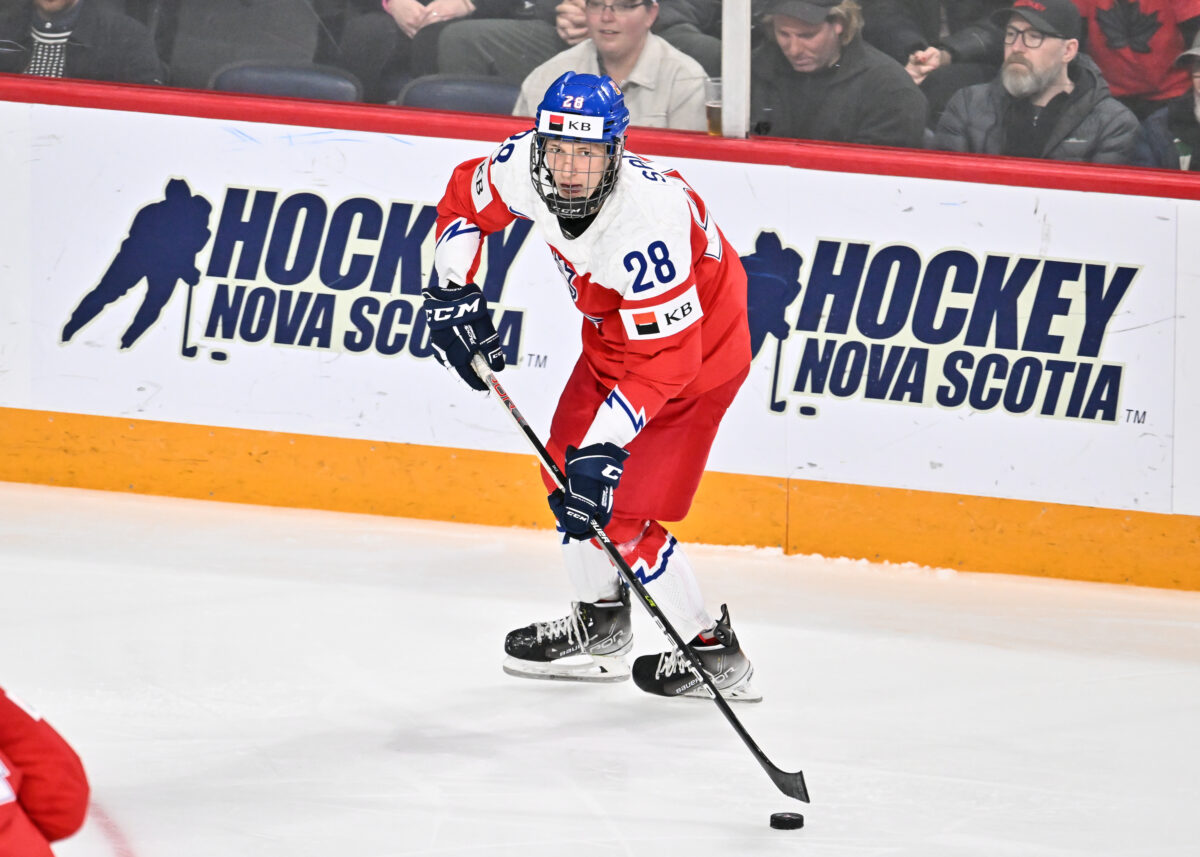 But that's not all Šalé has to offer, which leads us to why he could be a viable option for this spot. Standing at 6-foot-2, he has plenty of room to add more meat to his bones and develop his physical game. He's battle-tested against men in the Czechia league, dressing as the youngest forward on the team in the 2022-23 season. He still has time to develop his physical side and become a mean player, but his offensive skills are undeniable.
---
Latest News & Highlights
---
For more info, check out Andrew Forbes' prospect profile on Šalé.
Otto Stenberg, C/W, Frölunda HC J20 (J20 Nationell)
It's unbelievable to think that in Nashville's 25 years of drafting, they've never taken a player out of Sweden in the first round. That isn't to say they've neglected all of Europe, as they've selected players from Russia and Finland in the opening round in the last three years. Otto Stenberg presents himself as an excellent option and could make Predators' history under a new regime looking to shake things up. He's a smaller-sized forward, but his play with and without the puck is larger than life.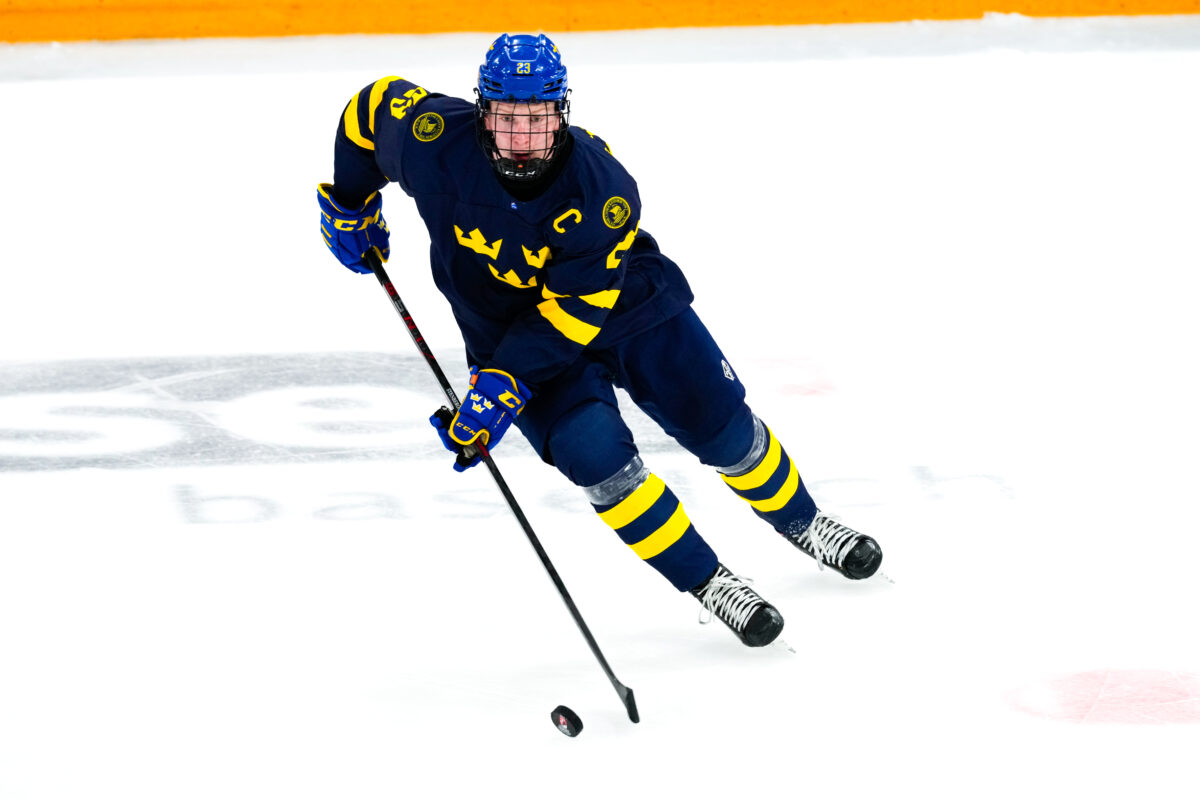 He'll likely fall a bit in the draft due to his size and some consistency concerns, but his offensive tools and elite hockey IQ make him an attractive option at this spot. He's a left-hand shot and can play both centre and wing, and his snapshot, paired with his elusive skating, make for a deadly combination. It may take a few years for his game to translate to North America, but some patience and development will turn Stenberg into a quality NHL player.
For more info, check out Andrew Forbes' prospect profile on Stenberg.
Andrew Cristall, LW, Kelowna Rockets (WHL)
If the history of the NHL Draft has taught us anything, it's that players are often overlooked and slip down the rankings when they measure under 6 feet tall. We saw it when the Montreal Canadiens selected Cole Caufield at 15th overall, who now sits second in goals among 2019-drafted players despite playing fewer games than anyone in the top ten. The Predators may have to do some finger-and-toe crossing, but should Andrew Cristall slip down to 15th as Caufield did, they'd have a gem of a player.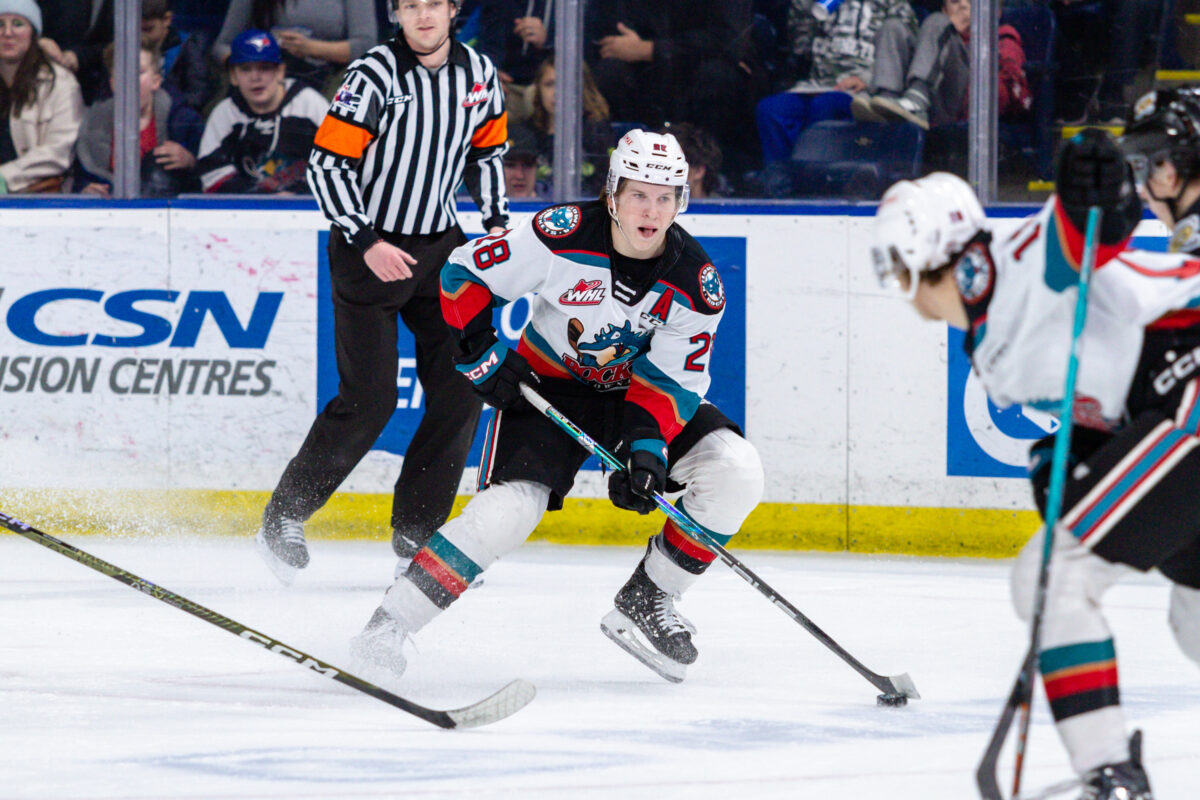 Cristall has talent coming out of the ears and has all the tools of a top-six forward at the NHL level in a few years. Had it not been for the Connor Bedard show in the Western Hockey League (WHL), Cristall would likely have had more eyes on him during his 95-point season with the Kelowna Rockets. If his skating can improve and he can put some weight on his frame, Cristall will easily be one of the biggest steals of the first round.
For more info, check out Peter Baracchini's prospect profile on Cristall.
Trotz and the Predators have a handful of days to mull over the prospects they've put a priority on and come to a decision on who will help their team's future. In a deep draft rich with offensive talent and defensemen with top-four potential, it's almost impossible to miss on a great player with the 15th pick, but we'll be knocking on wood anyway.