When one thinks of the apex of success of the New Jersey Devils organization, it would surely have to be the 1994-95 season.  As one may know, that year saw the Devils capture their first ever Stanley Cup title and it also ended in the same fashion for their AHL affiliate, the Albany River Rats and their Calder Cup championship campaign.  In fact it was the first time since the 1976-77 season that both the parent club and affiliate won championship, when the Montreal Canadiens and Nova Scotia Voyageurs pulled off the feat.

It was quite an era really, where the Rats would hang a few more division titles and serve as a foundation and development center for the Devils and their next two Cups.  For those of you too young to remember when the Devils had a dominant minor league affiliate, I'll remind you just how excellent those River Rats were in 1994-95.  On the season Albany went 46-17-17 (109 points).  The Robbie Ftorek led squad never had a losing month and they were a Saturday night special, going an astounding 18-0-6.
All of those players and the waves that came after, made me think that the Devils need to get back to that tradition of drafting, development and depth in the organization.
On the 1994-95 River Rats squad there were 25 players (Steve Sullivan '94, Scott Pellerin '89, Sergei Brylin '92, Matt Ruchty '88, Curt Regnier '91, Kevin Dean '87, Brad Bombardir '90, Chris McAlpine '90, Brian Rolston '91, Cale Hulse '92, Geordie Kinnear '92, Jaroslav Modry '90, Steve Brule '93, Vadim Sharifijanov '94, Krzysztof Oliwa '93, Sheldon Souray '94, Jason Smith '92, Ben Hankinson '87, Todd Reirden '90, Dean Malkoc '90, Ricard Persson '87, Denis Pederson '93, David Emma '89, Chad Erickson '88, Corey Schawb '90, Mike Dunham '90) drafted by the organization.  As for the rest of the roster, the Devils infused a solid mix of veterans and young free agents such as, Bill Armstrong, Rob Conn, Pascal Rheaume, Reid Simpson, Bryan Helmer, Mike Vukonich, Bobby House, Chad Quenneville, Todd Person and Brett Duncan.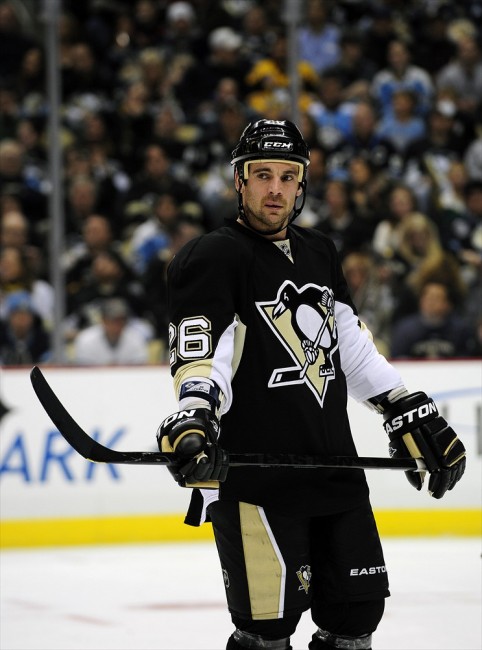 A great deal of those players were instrumental to the success of the Devils.  In fact, of those draft choices, Brylin, Dean, Bombardir, McAlpine, Rolston, Modry, Brule, Oliwa, Smith, Emma and Schwab were all at least part of one of New Jersey's three Stanley Cup titles, along with Rheaume and Simpson.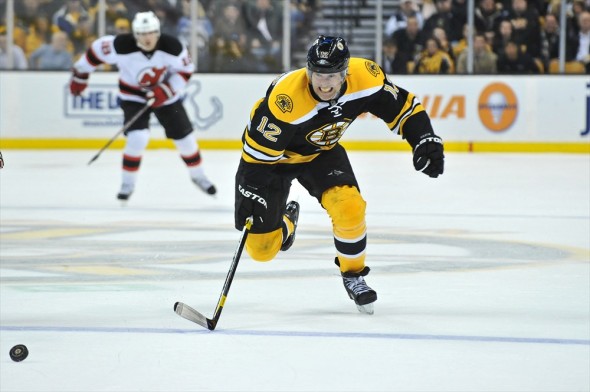 Whether they won a Cup or not with New Jersey, a lot of these players also enabled the Devils to add veteran pieces to their second and third championship banners.  For instance, they dealt Pederson and another future draft choice in Brendan Morrison, to the Vancouver Canucks for Alexander Mogilny.  They traded Rolston to the Colorado Avalanche to reacquire Claude Lemieux.  Then there were other moves that didn't necessarily net a Cup winner but that did land them some star power in return.  New Jersey traded Modry to the Ottawa Senators for the draft pick that turned out to be Alyn McCauley and eventually turned around McCauley, Sullivan and Smith to the Toronto Maple Leafs for Doug Gilmour and Dave Ellett.  They sent Hulse in a deal for Phil Housley.  Added Vladimir Malakhov from the Montreal Canadiens for Souray.  Plus they added Ken Sutton from the St. Louis Blues, for Persson.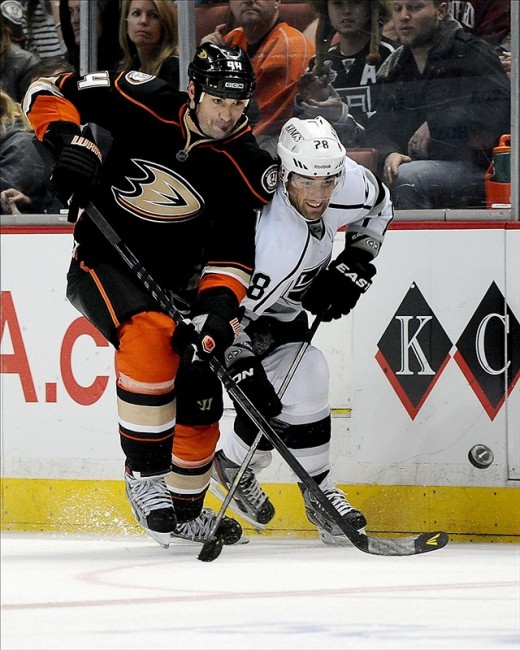 Based on what I saw in Albany and somewhat in hindsight, I personally wouldn't have traded Sullivan, Smith, Modry, Hulse and Souray but they did get one Hall of Fame player (Gilmour) and another borderline guy (Housley) in those respective deals.  Also remember that looking back too, those Devils much like the current edition, had a stockpile of quality blue liners.  Even the Rolston for Lemieux deal was a little tough, giving up a guy with 30-goal potential for a mercenary, but again given the context of the time, the Devils were in need of a clutch veteran to put them over the top.  After a few years of early playoff exits, Lemieux delivered that presence and made an impact on the Devils winning their second Cup and that's what counts.
Getting back to the organizational system as a whole, one can see the players the Devils either drafted or signed helped to cultivate a winning culture at the developmental level at AHL Albany and it carried into the NHL level at New Jersey.  Even those minor league free agents made a monumental impact for the River Rats.  Armstrong, master of the "High Wrap," was a 30-goal scorer.  Conn was clutch and could fill it up.  Rheaume was another solid skater and was a part of New Jersey's third Cup winning squad.  A guy like Simmer could always mix it up and was also on New Jersey's first Cup winning team.  Helmer is still going strong, three Calder Cups and 20 years later.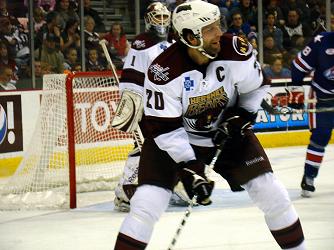 When looking at that cadre of players, I'll always contend that some of those Albany teams could've made one heck of an NHL squad on their own.  It is also why many could argue that the Devils should have won at least another Cup or two but sometimes you just run into Mark Messier, Ray Bourque and Jonathan Quick, it happens.
With their second lottery pick in three years, it should be interesting to watch as the Devils try to rekindle that drafting dominance that made the difference in the 1990's.
Michael Gwizdala covers the New York Islanders for The Hockey Writers. Michael is also an Associate Producer at WNYT NewsChannel 13. Additionally, Michael was once a Media Relations intern for the AHL Albany River Rats. Michael is a graduate of The College of Saint Rose in Albany, NY.