After a season that saw Taylor Hall carry the New Jersey Devils to the Stanley Cup Playoffs with a career-high 93 points (39g-54a), while also capturing the Hart Trophy as the league's MVP he didn't take things easy this past summer. The biggest difference for Hall was that his off-season training started two weeks later than it had after previous seasons because the Devils made the postseason for the first time in six seasons before succumbing to the Tampa Bay Lightning in five games in the opening round.
"The motivation is still there, it's just as high. As a group, I think we definitely have confidence from making the playoffs last year, but there is a lot of work to be done," Hall told The Hockey Writers following the Devils first preseason game. "You have a bit of a bullseye on your back when you've made the playoffs as a surprise team. As the season starts here, it's about getting off to a great start. I think last year we were 9-2 to start the season and that really propelled us, gave us a lot of breathing room as the year goes on. So it goes without saying but a great start is what we are looking for."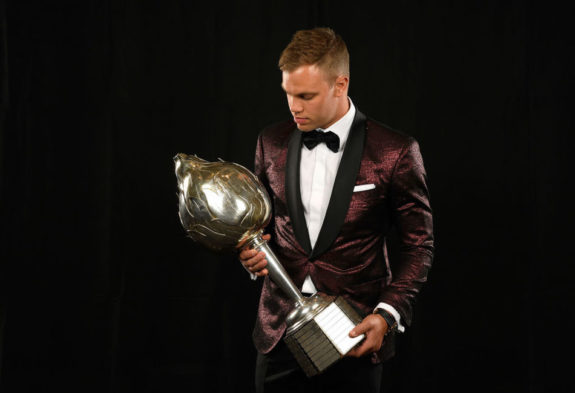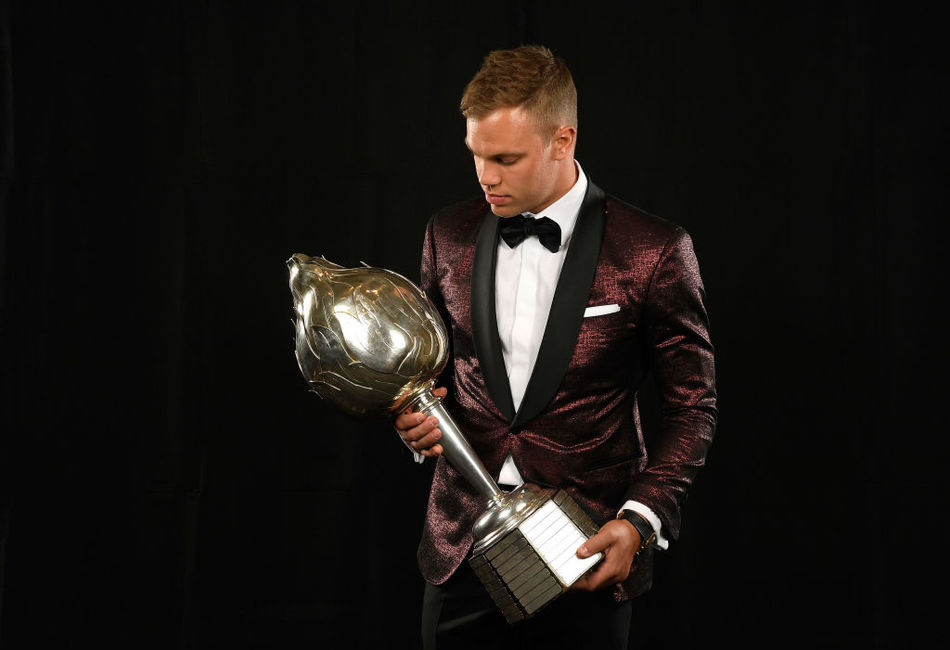 Dynamic Duo
A big part of his success last season was the chemistry that developed between him and fellow first overall pick Nico Hischier. The duo was dynamic since the coaching staff put them together on opening night and Hischier, who turned 19-years-old on January 4 was able to finish the season with 52 points (20g-32a) as a teenager. The sky is the limit for those two together, and as we wrote here in this space during last season New Jersey should want to keep them together for the duration of their careers in red and black.
"He looks a little bigger. He's a guy that plays fast; I feel like our line almost plays too fast for the pace of the game in the exhibition season right now," Hall said of his line with Hischier and Jesper Bratt. "We're working on getting the timing down, it's not as fast as it's going to be in game one of the regular season. Nico looks great in practice, he looks stronger, he looks quick. Now it's about our line getting chemistry as camp moves on."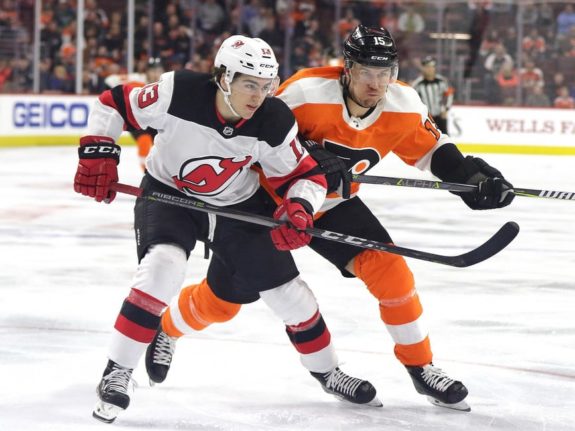 "It was only our third day on the ice of camp, it seems like it's been more but really only the third day where we are making plays as a line," he added. "Exhibition season can be a little frustrating just because it can be scrambly at times just because there's a lot of special teams and you have to find chemistry in the little spurts of 5-on-5 play that there is. We're working towards that."
More Than Meets the Eye
After eight seasons behind the bench as head coach of New Jersey's AHL affiliate in Albany and Binghamton, Rick Kowalsky is now an NHL assistant on the Devils bench and he marveled at the difference between seeing Hall on tv or from the coach's suite in the arena and being behind the bench during a live game.
"What I really noticed tonight is he has a take-charge attitude. He wants to be out there. He wants to be a difference maker every shift. Obviously, these preseason games are tough but you could still see that he's a world-class player," Kowalsky, who was acting head coach, said after the Devils 4-3 overtime loss to the New York Rangers on September 17.
"I've seen him on tv and obviously we were here for the playoffs when you're sitting up in the box there. But to be down ice level with him, it's a whole…you really appreciate it, how talented he is, how fast he is," Kowalsky added. "Even tonight, the way he drew that penalty. He comes up the ice and kinda loses the puck. The guy gets a good angle on him and he makes a little slip play under the stick. He's either gone or it's a penalty."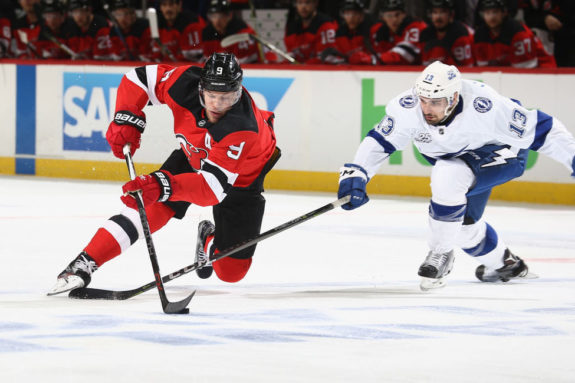 He's a player that when he gets the puck on his stick the crowd pays attention. When he makes that first move to fake out a defender or slips the puck past an opponent the crowd starts to get excited. Certainly, a player who is worth the price of admission.
Hall turns 27 this November and it's crazy to think that he could be even better than he was last season when he became the first Devils player to be a finalist and to win the Hart Trophy. But if Hischier and Bratt continue to improve, other young players like Blake Coleman and Will Butcher continue to progress, and the team gets a full season out of Sami Vatanen and Marcus Johansson – the team overall should improve and Hall won't have to shoulder as much of the responsibility of carrying the team on his back for months at a time. Last season was a nice first step, but it wasn't satisfying by any means and not where Hall and the team aspire to be in the future. They want more playoff games and they strive to be Stanley Cup champions.