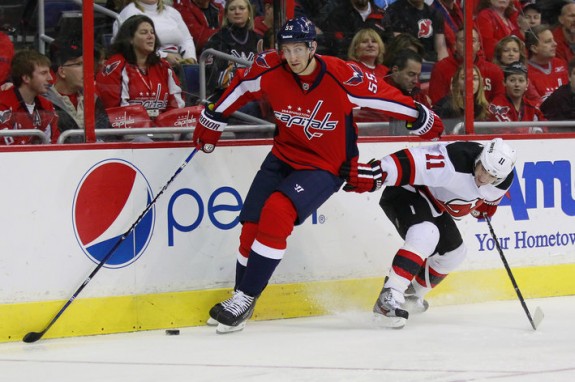 For 27-year-old Jeff Schultz, this is a strange position to be in.
The Calgary, Alberta native was bought-out of his contract in July his long-time team, the Washington Capitals, and signed a one-year deal with the Los Angeles Kings in the offseason. After a full camp, Schultz finds himself on the Manchester Monarchs, the Kings affiliate, after being waived on Sunday.
He arrived in Manchester on Tuesday morning, and is understandably still getting used to his surroundings. Needless to say, being in a situation like this is not something Schultz is used to.
"It's definitely weird," he said at the Monarchs media day on Thursday. "I really wasn't expecting this, but this is the team I'm on and this is the team I'll be helping and hopefully their's a call-up in the future."
Schultz spent seven years on the Capitals blueline, racking up 399 games in the National Hockey League. In that span, he's scored 11 goals and added 64 assists, and at only 27 there's no reason to think that there isn't more hockey for him to be played.
Still, the transition from the Capitals to the Kings definitely took some getting used to.
"I got (to Kings training camp) probably 10 days early, tried to get settled and used to the guys," he said. "It feels like camp just flew by, it always does. One minute you're in practices, and the next you're in exhibition games, all the while you're trying to get back into game-shape and game situations – checking, stuff like that. I'm sure everybody's in the same boat, still getting up the speed."
"But I was lucky, I got to play a couple of games and show what I can do. They have lots of defensemen (in L.A.)."
No kidding. The Kings have Schultz, Drew Doughty, Slava Voynov, Keaton Ellerby, Robyn Regehr, Jake Muzzin, Alec Martinez, Matt Greene, and Willie Mitchell to compete for six spots with the big club. For Schultz, playing in Manchester rather than sitting in a press box in L.A. might be a blessing in disguise.
Schultz joins a defensively deep Monarchs team as well, that will no doubt be able to use his 6 foot 6 inch frame to their advantage this season. For Monarchs head coach Mark Morris, Schultz will be another key veteran in a locker room that has quite a few rookies.
"He's highly intelligent," Morris said. "He's experienced what it's like to play in the NHL. I'm hoping that he can help mentor our group and lead by example."
And for Schultz, being able to bring that experience to some of the younger defenseman is something he is looking forward to doing.
"I'll try and be a leader on and off the ice," he said. "I'll help the young guys out, I'm sure the pro-life is new to some of them – living on your own, how you handle the day-by-day team practices, preparation before a game, stuff like that."
But for Schultz it doesn't matter where, just as long as he's playing.
"I haven't played in a while so it's definitely nice to be back to regular season games, games that have meaning," he said.
The Monarchs open the 2013-2014 AHL season Saturday on the road against the Springfield Falcons. Their first home game is October 19th against the Providence Bruins.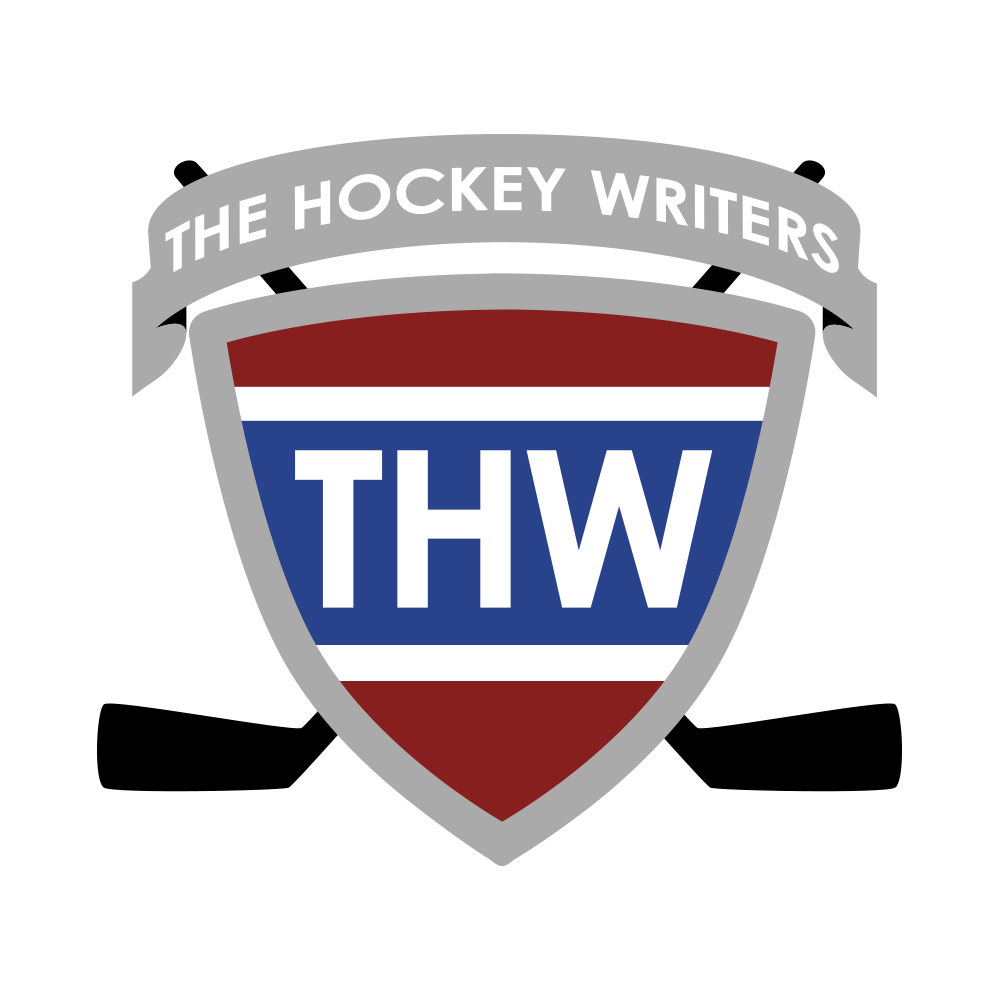 The Hockey Writers is:
1) A top-tier hockey media company delivering a top-notch, in-depth look at the NHL
2) A collective of some of the best hockey writers anywhere
3) A multimedia provider with daily podcasts and YouTube shows
4) Well-respected and widely-cited NHL prospect and draft resource