The EA Sports NHL franchise released their newest version NHL 17 five weeks ago with some people expecting this game to be the best the EA NHL team has ever released. Most would say that isn't the case with this current game. All in all, the game is a decent representation of what sports fans everywhere want out of a hockey video game, but it simply cannot touch other sports games that jam-pack so much content into their video games at the same exact price. Let's get into the popular game modes and what's good and bad about these particular modes.
Ultimate Team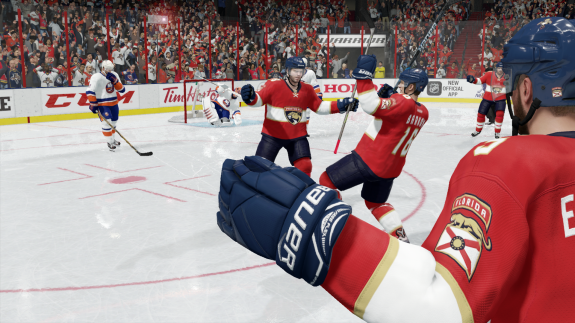 Ultimate Team is a game mode with a self-sustained market where you can buy and sell players to build the best team to take online and play opponents with. While Ultimate Team is always looked at as the most popular mode in NHL's video games over the last few years, there hasn't been a significant improvement from previous games. Ultimate Team is still primarily a pay-to-win mode that encourages you to spend money if you want to be able to compete with the best of the best.
One solid addition to Ultimate Team this year are heroes. Heroes are 94 overall players that are in the game, one per NHL team. Heroes are obtained by trading in every player under 89 overall and every jersey from that certain team. Some heroes in NHL 17 include Adam Graves, Tony Amonte, Olaf Kolzig, and Brendan Shanahan.
Another big addition to NHL's Ultimate Team is draft Champions. Draft Champions is a great idea that's perfectly implemented by games such as FIFA and Madden. Not so much in NHL. The rewards for playing draft champions are lackluster, making the mode useless to casual gamers who don't get the chance to play NHL 17 all day every day. Also, there is no ranked mode that gives you better rewards with an entry fee like there is in FIFA and Madden.
EA Sports Hockey League
Get with your friends and play a great game of hockey that pits your team against other teams in the world online with the chance to unlock many things along the way. One big feature this year is the total customization of EASHL. In previous years, teams would play in the same arena with the only special thing being a customized jersey from their favorite team. This year, you can create your own journey and play to unlock arenas and other special perks for both your player and your team to customize them exactly how you want.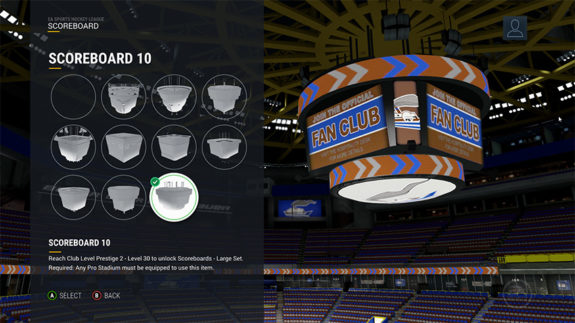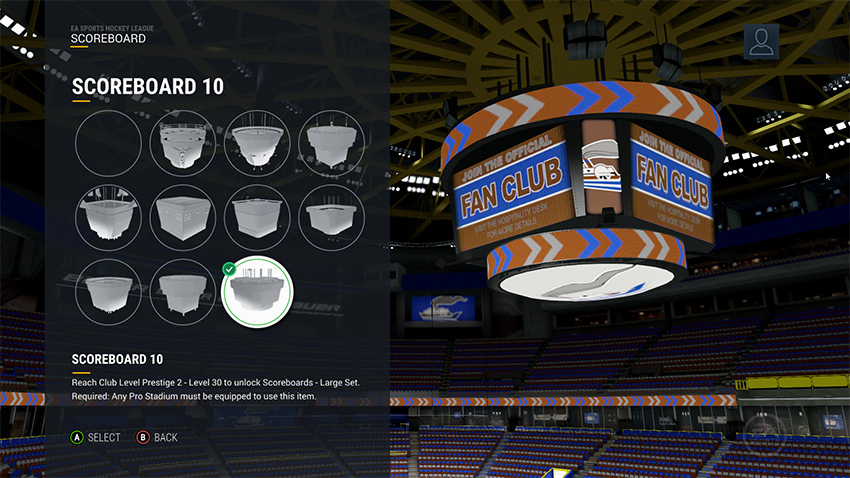 While EA Sports Hockey League is a much-improved mode, there are some quirks that could be fixed to make it great. With the removal of play a friend lobbies, you can no longer get all your friends together and pick teams in one lobby, expediting the process and playing a fun, just-for-frills game against your buddies. Now, you have to create a club and go through the challenge club lobby which works about half of the time.
Franchise Mode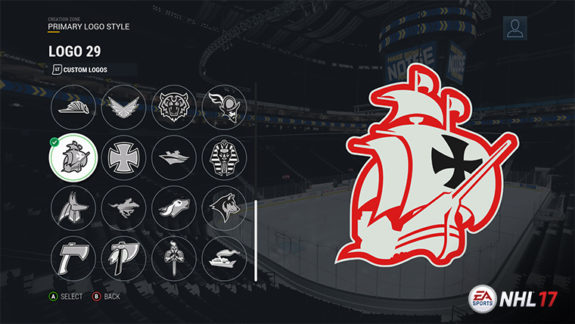 The last of the big three modes on NHL 17, Franchise Mode is slightly improved from NHL 16 for a few big reasons. This year's edition of the game added the chance to relocate your team which is a feature that has been in Madden for multiple years now. If you're not happy with your ticket sales (which you set prices yourself for), you can move your team to another market that you feel will profit your team better. With moving your team, you can pick your own logo, create your jerseys, using whatever colors you see fit to make your team look sharp on the ice.
With the newest roster update adding in all the young players who have made debuts thus far this NHL season, franchise mode is complete. With additions like Auston Matthews, Patrik Laine, Jimmy Vesey, Pavel Buchnevich, and many more rookies, there is an exact replica of every NHL team's roster. Franchise Mode puts you in the hot seat giving you the opportunity to make decisions that you believe will benefit your team in the future. They also added in custom commentary that applies to certain players. For example, when Marian Hossa scores his 500th goal in the game there will be a big celebration animation if you are in the game that you will witness which adds a cool realistic element to franchise mode.
---
Hockey Gaming Coverage From THW
---
Rating
An honest opinion would be that the EA NHL video game franchise, in general, needs to step it up and get one more year closer to other popular sports franchises. NHL is considerably behind games like Madden and FIFA when it comes to in-depth game modes. This year's NHL video game is a huge step in the right direction and with seemingly improved gameplay, I believe that NHL 17 is one of the better games we've seen from EA Canada in many years. NHL 17 gets a 7.5/10 overall, with a lot delivered but still much left to be desired in the long run.